Business is more competitive than ever. Fortunately, businesses have more tools than ever to stay competitive. Nearly every interaction with a client is going to involve talking on the phone, so having a cutting edge phone system is just as important as your web site and other marketing tools. Having a hosted PBX and VoIP phone system is one of the key ways to improve your business. Here are twenty ways you could be making and/or saving money right now with VoIP.
One: Predictable/lower monthly phone bills
According to Stephen Leaden of Leaden Associates Inc., "expect 20% savings from Day 1." Overall savings tend to be in the 50% range. In general, unlimited minute plans cost between $20-$30/user, or metered minutes tend to be under 2c per minute. There's no way that kind of savings can't positively affect your bottom line. There is also the added bonus of not being pressured to hurry and make the phone call shorter. If you need to pick up the phone, local or long distance, even internationally, there is no need to worry about how much it will cost.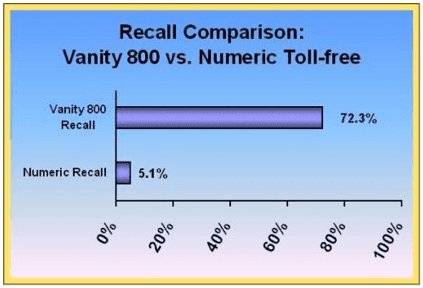 Two: Vanity Toll Free Numbers
It used to be that only the largest of the large companies could afford a toll-free number, let alone a vanity toll free number (e.g. 1-800-FLOWERS, 1-800 GoFedEx). Now, the pool is open to many different prefixes, including 888-, 877-, 866-, and 855-numbers. Vanity numbers are 14 times easier to remember than digits only, and typically increase response rates by 30-60%. Toll free calls terminating over VoIP are more affordable than ever.
Three: Free SIP-to-SIP, in-network calls, and internal calls
On the subject of savings, certain phone calls are completely free, even internationally, with VoIP, with features you simply can't get on PSTN phones. The first is in-network and internal calls. The first is in-network calls. As an example, you know that you can make a Skype call to any other Skype user anywhere in the world for free, because Skype is one big network. The same principle applies to calls within your PBX, even if the extension is halfway around the world. A traditional PBX covers one building, but with VoIP, you can connect offices that are geographically separated. Connect with just your extension digits. Subscribers to the same VoIP provider get free calls to each other, as well. If, for example, you are a vendor that primarily or even exclusively does business with one company, do your research and find out if they are using VoIP. If they are, using the same provider can save you even more.  Another way that VoIP can make free calls is to make a call to a SIP address.  A SIP address is like an email address for your IP phone. Other IP phones have the ability to call that address rather than terminating the call over the PSTN. You can program the SIP address programming the SIP address into your contact list in your phone.
Four: Music on Hold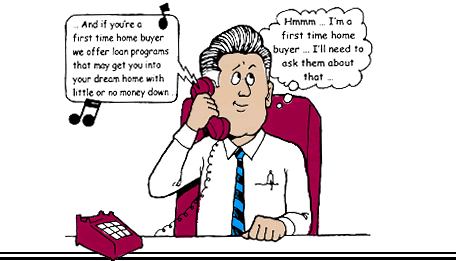 Similarly, music on hold used to be only available to a select few. With hosted PBX solutions, everyone has music on hold. You have your choice of available on-hold music from your provider, or custom on-hold music. Your custom on-hold music can be further customized, if you make the effort, to include information on sales and other products and services while the customers are waiting. On-hold music, according to a 2009 survey by Newsweek, music affects the perception of time. Customers will be more willing to wait when they don't perceive the wait time to be as long.
Five: HD Voice
Wideband Audio, also known as HD voice, has twice the sound quality of PSTN phones, and has a bitrate comparable to hearing a song on your iPod. By expanding the range of audio, it sounds like you are in the same room with the person you are speaking with. That translates to less strain, and better communication. New audio codecs have been developed that are expected, bandwidth permitted, to sound as good as a music CD, and in stereo, which will make conference calls much easier to understand.
Six: Voicemail Transcription
Never miss an important message again with Voicemail messages that get sent right to your email address, which you can check anywhere. Your voice mail is also available through your online portal, which, again, you can check on any computer.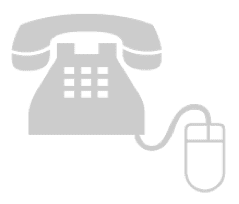 Seven: Integrate your phone number with your web site with Click2Dial
Click-to-dial is a widget that goes on your company's web site. When users click on it, it dials your VoIP phone. Depending on the widget, you can talk directly on the computer, or enter your phone number. With Click-to-Dial, you can get customers on the phone while they are most interested in your product, or have a burning question that you or your reps can answer. The Click-to-Dial widget is a great way of picking up sales "while you were sleeping" that you didn't even know you were missing. A great way to convert web traffic to sales.
Eight: Auto Attendants and dial by name directory
Auto attendants, also called phone trees, used to be the exclusive domain of Fortune 500 companies and large organizations like hospitals. With VoIP, even the smallest companies can get these same features. Route calls directly where they need to go. Furthermore, VoIP calls can direct calls to any phone. So if your office is in one city and your sales manager is in another, there's no problem. You can also set your phone to announce who is calling, so you can take a moment to get situated before accepting the call.
Nine: Have professionals record your greetings
You can have your VoIP provider's in-house team do this, or hire a professional on your own—there are many web sites that you can use to hire a professional voice actor. If you choose to pay a professional to do your Voicemail, phone greeting, and so forth, you'll get the silky smooth voice and delivery that people associate with big companies. Have a trustworthy voice on your side. Another feature you can't get with your old PBX.
Ten: Integrate your IP phone with your computer, address book, etc.
VoIP phones can import address books from your computer, saving you the trouble of manually inputting your contacts. This process is simple and it rarely takes more than a few clicks of a mouse. Before you know it, you're up and running and making calls.
Eleven: Simultaneous Ring – Have one number, every phone rings
With a hosted PBX solution, you aren't limited to one phone. Depending on the provider, you can have three to ten phones ring, either simultaneously or sequentially, in order to find you, wherever you are, when someone calls your business phone number.
Twelve: Never miss the most important calls, balance life and work with call rules
Call rules, also called call treatments, and day/night mode, are methods to route calls during certain times of day, which can also apply to certain callers. Generally speaking, your calls go to your desk during normal business hours, which you set, and go to voicemail after hours. But you can also set specific directions. For example, when your most important client is on the phone, and you can't miss that call, you can set that one number to call your cell or your home number. If you're anticipating an important call, there's no need to keep checking your voicemail, because the right calls will go to you and the others will be filtered out. This is one tool to help you keep your home life and work life in balance.
Thirteen: Videoconference with your colleagues and clients
With VoIP, you can video conference with picture and sound quality that no one would have dreamed of a decade ago. But fantasy has become reality, and video codecs make it possible to video conference from your computer or even directly on your desk phone. Videoconferencing is a great way to meet with clients or conduct important business meetings without having to take a long trip. Save yourself the high costs of plane tickets and hotels and invest in a telepresence system.
Fourteen: Use your smartphone to make and take calls
Hosted PBX solutions have smartphone apps available, usually for free, for your Android or iOS device, including both tablets and smartphones. While there is some variation between providers, for the most part they perform the same way: you can make and receive calls from your smartphone as if it were your desk phone. When you are signed in to the app, you can make calls over your data network or local Wi-Fi, and they will register with the outbound caller ID as coming from your company. Keep business continuity and save your cell phone minutes with this feature.
Fifteen: Use the coolest new phones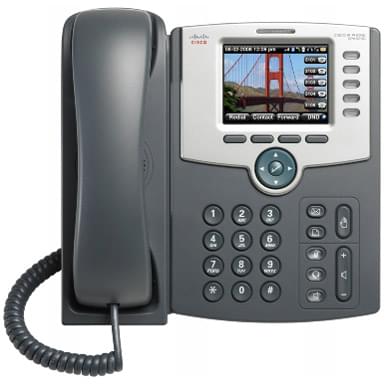 The newest phones are being developed for business phone system users. New VoIP phones have graphical operating systems; some even run the same Android operating system that you may have on your smartphone. Phones are faster, have more features, have more intuitive layouts, and better sound. And they're only available for VoIP
Sixteen: Bring your Fax into the 21st century
That old fax machine has been collecting dust for too long. Now you can finally throw it out. VoIP fax solutions can accept faxes and send the pages as a PDF to your email, giving you the option of whether or not to print them out. You can scan documents and send them directly to your computer to outbound fax machines. Today's VoIP solutions are so advanced you can even read faxes on the aforementioned app on your smartphone or tablet.
Seventeen: Keep your road warriors happy
With VoIP, it's never been easier to take it with you. You can use a softphone on your laptop or an app on your tablet, to tap into all the office resources. Make calls over the VoIP provider's network instead of using up cell phone minutes. Your phone doesn't have to be in the office to have the same functionality of any other extension.
Eighteen: Your phones will stay on even when the lights don't
VoIP systems are designed to have automatic failovers when something bad happens. The most common failover is your cell phone. If you are having a blackout and need to keep working, you can use your cell phone's data network to continue to make calls.
Nineteen: Screen Pops keep information at your fingertips
One more exclusive feature of VoIP is the screen pop. When you receive a call, you'll get more than caller ID. Your computer screen will pop up with information about the caller. When setting up this feature, you can add all sorts of neat features, including doing an automatic Google search or a weather report. With screen pops, you'll have information about the latest work and the latest billing information as well. You'll pick up exactly where you left off at the last call. Customers love it when they think they're the most important thing on your mind.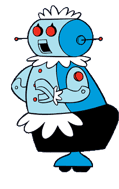 Twenty: Future proof design
While we can't know for sure what the future will bring for VoIP, we don't have to. Instead of investing in technology that might turn out to be a dud, hosted solutions continue to better their service for the benefit of their subscribers. VoIP is very competitive, and each provider wants to have the latest feature. Often, you won't even be locked into a contract, so they have that much more incentive to work hard to keep you as a customer. That means you will have cutting edge business features now and in the future.
Your call, as the saying goes, is important to us. Us, in this case, being you. With VoIP, you have the latest technology on your desk and beyond. Your phone can be in your pocket, at your home, at work, or anywhere else you choose because VoIP puts you in charge of your calling features. You'll have the ability, both in the office and on the road, to maintain business continuity. With VoIP you have all the latest hardware and software. And best of all, you'll save money every day.
Additional Reading
9 Sensible Reasons Why Some Companies Keep On-Premise PBX Systems
Cloud Phone Systems: It's Much More Than Just Making Calls
10 Overlooked Customer Service Tools To Improve Your Business