Most businesses, ranging from call centers to startups, are either thinking about or have already begun replacing their existing phone service with a Voice over Internet Protocol (VoIP) telephone system. There is a range of reasons for making the switch, and companies that have already adopted these systems can attest to them. This article will cover some aspects of how to choose the best VoIP service provider.
Criteria for Choosing a VoIP Provider
A VoIP phone system provides more than just a telephone service to its users. These platforms can be used for video communication, instant messaging with colleagues, and more. Because of that rich feature set, you should have a long list of criteria to consider when selecting your VoIP provider.
In this article, we'll cover the following sections:
But First – Write Down Your Requirements
Because there are so many things to consider when selecting a VoIP phone, it's important to write down the requirements you are looking for. Switching from a traditional phone service like a landline to a VoIP platform is a big step. Consider what elements are absolutely essential to you in a telephony system. Here are some reasons you might consider switching to a VoIP phone system:
VoIP phone systems significantly bring down the cost from a PSTN system.
This technology offers you an all-in-one communications platform.
VoIP phone service offers improved service for cell phones and other mobile devices that PSTN can't provide.
These platforms offer advanced technology with a negligible learning curve.
You can adjust the number of seats on a VoIP tool to meet the changing scale of your business with ease.
That might include bringing down the cost of your business phone bill and having a certain amount of phone lines you need. But don't be afraid to go beyond that. Think about the features your PSTN is lacking and how a VoIP platform can help to fill in the gap. Writing down all of these requirements will help to keep you organized and ensure you don't miss anything that is important to you.
Costs Involved 
The price will be a large component in selecting a provider that's right for you. However, the lowest price may not always be the best price, as factors such as service quality, customer support, service plan options, and others should certainly weigh in on the final decision for a VoIP provider. Here's a breakdown of the various fees associated with VoIP business phones.
Price Per Installation
A traditional PSTN phone relies on copper wires that connect your system to telephone service providers. Since a VoIP system connects through the internet, there should be either no fee or a very small charge when it comes to installation. At the very most, you might just expect an account activation fee. However, this would be a one-time charge on your account.
Price Per User
You can expect a VoIP line to run between $20-$30/month/user. Basic features such as unlimited outbound calling (typically for the U.S. and Canada), toll-free minutes, auto-attendant, call forwarding, caller ID, call waiting, call recording, call per user, and more. Your PBX will likely give you the option to pay on an annual or month-to-month basis.
Additional Fees
The biggest fees associated with VoIP service are definitely the installation and price-per-user chargers. But here are some other fees you may run into:
Toll-free minutes — Your plan will likely include toll-free minutes, but they may not be unlimited. So if you go above the allocated amount, you will be charged.
VoIP hardware — You may need to purchase additional hardware for your new phone system, such as a brand new phone or an analog telephone adapter
Upgrading plans — If you decide the VoIP plan you go with doesn't fit your business needs, you can upgrade to the next level up. But of course, you should expect a higher price tag to come with that.
VoIP Features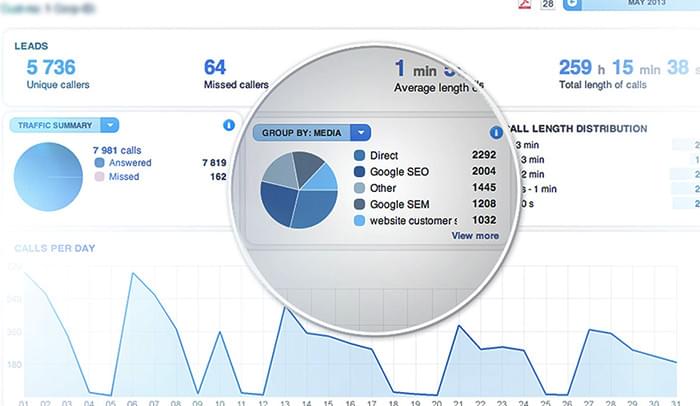 Standard Features
This may be a no-brainer, but it's important to make sure that the platform you select has the VoIP features and capabilities you need. But if you're not sure what you should look out for, here are some features to consider and why they're important:
Automated attendant — An auto attendant is a menu system that uses automated voice prompts to help navigate callers to the right agent or department. This will save your team time and money since it can replace a live receptionist.
Call forwarding — With this feature, your customers' calls will never go unanswered. A VoIP system will allow you to forward a call to another extension or different phone number altogether.
Call analytics — This allows you to collect data such as call session metrics, behavioral trends, agent performance, and more. That way, you can use the information to make data-driven decisions.
Softphone — A softphone application allows you to make a call or send a message on any WiFi-enabled device. That way, you can take your conversations on the go.
Business text messaging — VoIP systems enable you to send SMS messages straight from the platform. Sometimes a certain situation requires a text instead of a call, so this way you won't have to toggle between platforms to do so.
Voicemail-to-text — This feature transcribes your voicemails and sends it to your phone as an SMS text.
Video conferencing — VoIP phone systems typically offer a video chatting tool so you can collaborate with customers and colleagues in the most convenient way possible.
Advanced Features
Since VoIP phone platforms offer more than just a telephone service, it's worth your while to take advantage of some of the more advanced features these tools have to offer. This includes VoIP features like artificial intelligence, call analytics, IVR systems, and native third-party integrations. However, the more advanced the features you are looking for, the higher price you'll be paying most of the time.
VoIP providers will vary in how they charge users for more advanced plans. Many platforms will offer more advanced features the further you move down within their paid pricing plan options. Other providers, such as Nextiva and Telnyx, offer the option to purchase specific features a la carte. That way, you are only paying for the features you need.
Customer Support
Vital customer and colleague communications go through your VoIP tool. So if something goes wrong, you want to make sure it's taken care of right away. Some providers offer support 24 hours a day, 7 days a week by outsourcing their customer support during certain hours of the day. Most other VoIP providers offer telephone support during normal business hours
Having customer support available when you need it is extremely important for both residential and business VoIP. Therefore, knowing what type of support you will receive, and when you can expect to receive is definitely a must-know. Here are some other factors you should look for in a VoIP provider's customer service offering:
Simplicity —  Aside from routing calls to multiple agents, the on-hold time during a call is something users should look to cut down as much as they can.
Live Representatives — A live representative is an ideal support option to look for since they are readily available to talk through issues with you. Chatting with a person will make it easier for both parties to elaborate and explain when needed.
Self-Service Options — A robust customer service offering will provide you with more than the ability to chat with a representative. This includes online portals, video tutorials, FAQs, and/or other web-based alternatives.
Third-Party Integrations
One of the biggest advantages of a VoIP tool is that they often come with built-in third-party integrations. As your VoIP tool is meant to be at the crux of your daily communication, they sync with tools that you use frequently. Here are some integrations you can expect:
CRM — Many VoIP solutions will integrate with your CRM tool so you can track necessary data from your phone calls. This integration can also allow for a better customer experience, as the platform can connect your agent to the incoming caller's profile and sometimes even automatically creates a new support ticket with information about that call.
SMS and fax — Most VoIP platforms have SMS and fax features built right into the platform. But if they don't have that functionality, your tool should integrate with a third-party SMS and fax platform.
Email software — By syncing your email tool with your VoIP system, you'll be able to leverage email and call management. For example, integrating Microsoft Outlook with your VoIP tool means that you can receive audio files from your VoIP tool straight to your email.
Cloud storage integrations — A VoIP tool should easily integrate with a cloud storage tool like Dropbox or Google Cloud so you can keep your phone recording safe. That way, you can remain protected from things like fraud and lawsuits.
Before selecting your VoIP platform, make sure your tool has these integrations or whichever ones you need. You can also keep an eye out for VoIP software that provides third-party API integrations so you can customize your tool as needed.
VoIP Security
As it runs through the internet, VoIP service is subject to certain system vulnerabilities. Because of that, your data is technically susceptible to interception or breach. That means it's vital that you look for a VoIP provider that makes the extra effort to take security measures to protect customer data.
The most effective way to ensure calls are secure is through high-level encryption. This refers to the process of converting data from calls into an encoded version that can only be decoded with a description key.
Another indicator of strong security in a VoIP provider is if they have multiple data centers in different locations. Multiple servers within a data center result in the redundancy of service, meaning that one server can take over if another fails. The same thing goes for data centers. If a VoIP provider has more than one data center within a location, one can take over if another fails.
Here are some other things to keep an eye out for:
Datacenter audits
Multi-factor authentication
Advanced account management
VoIP providers should offer and advertise security measures for each of their available plans. You can expect more advanced security features the higher you go up a provider's package tier. Just make sure you select a plan that offers an adequate amount of security for the level of data and sensitive information you'll be working with.
VoIP Uptime
Uptime refers to the percentage of time that your VoIP service is online and functioning. No providers can guarantee 100% uptime. Since VoIP runs over the internet, unexpected outages are unavoidable. Most providers can typically promise an uptime of about 99.9%.
That may seem like a solid number but, as we previously stated, the number of digits after that decimal will indicate a significant difference in uptime. For example, typically, 99.999% uptime is equivalent to 5.26 minutes of unscheduled downtime per year; 99.99% is equivalent to 52.56 minutes a year.
The difference between those numbers is huge, so it's important to check what percentage of uptime your provider can guarantee, down to that last decimal. If the uptime percentage doesn't include maintenance and upgrade times, you may be looking at more downtime, in addition to the percentage.
It's also important to ask your VoIP provider when service is typically down, whether that is weekends or off-hours. That could make a huge difference to your customers.
Here are some things to consider before making the switch:
Budget — This should be one of the first things you consider. Before getting attached to a VoIP provider, make sure the appropriate plan falls within your budget.
Features — Confirm that whichever provider you go with has the exact features you need.
Security — Make sure you are selecting a service that will encrypt your communications.
Scalability — If you anticipate your business growing in the near future, it's important to scale your platform alongside it.
Reliability — You want to ensure the tool you're going with can offer you reliable service. It could be detrimental to your business if your service constantly drops.
Popular VoIP Provider Breakdown
Now that you know what to look for in a VoIP provider, here's a thorough breakdown of some of the top VoIP providers on the market.
Nextiva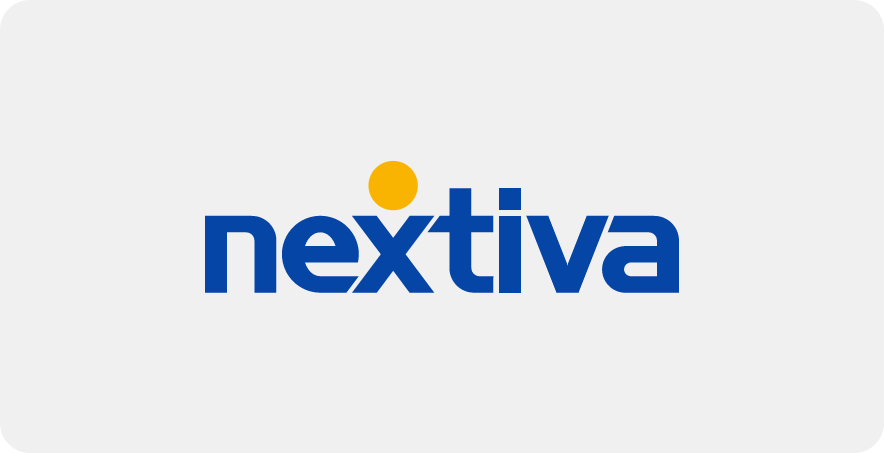 Nextiva is an all-in-one-cloud platform offering business communication, collaboration, and customer service. Among its impressive features, Nextiva offers one of the robust reporting tools you can find in a VoIP system. It provides its users with business intelligence and voice analytics. Users can create reports and dashboards filtered by things like call topic and agent.
Nextiva Pros and Cons
Here's a look at what Nextiva user reviews are saying about the tool.
| | |
| --- | --- |
| Pros | Cons |
| Great customer service | The dashboard can be a little overwhelming. |
| Nextiva's mobile app is great. | The tool is a little expensive. |
| Onboarding is a bit of a complicated process. | Your internet provider must be able to provide the right amount of broadband bandwidth. |
RingCentral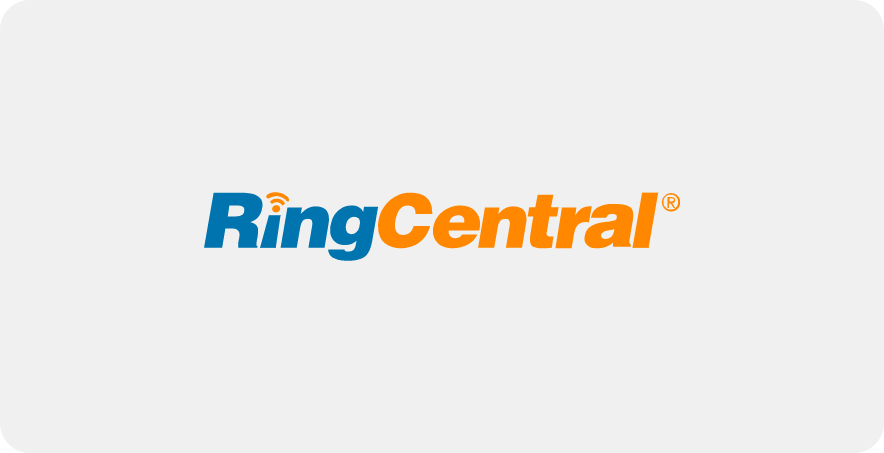 RingCentral is a cloud communications platform designed to help businesses simplify customer and colleague correspondence. The platform has an impressive phone system and was named Finances Online's Best Phone System of 2019 Award.
The platform allows for admins to select from over 200 local area codes for their business numbers and to make unlimited calls to the US and Canada. You can also leverage specific calling features such as call screening, call forwarding, and call flip.
RingCentral Pros and Cons
Here's a look at what RingCentral user reviews are saying about the tool.
| | |
| --- | --- |
| Pros | Cons |
| Reliable customer support | Keypads are not always responsive |
| Easy installment | The platform can be expensive |
| Rich feature-set | Navigating call forwarding can be challenging. |
Grasshopper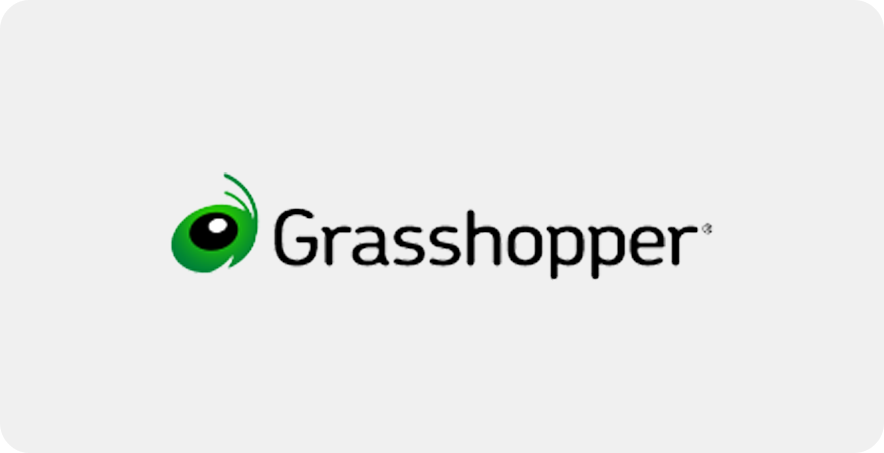 Grasshopper is a business phone system that's great for small businesses. They offer features like voicemail transcription and number porting to offer their customers a high level of efficiency. The VoIP provider also offers Gmail integration and business texting to ensure that communication is as easy as possible.
Grasshopper Pros and Cons
Here's a look at what Grasshopper user reviews are saying about the tool.
| | |
| --- | --- |
| Pros | Cons |
| Grasshopper offers a very simple admin portal | Sometimes incoming calls appear as an unknown number instead of their company phone number |
| Grasshopper's unified phone system is great. | It would be nice if the branching extensions have sub-extensions |
| The platform is very easy to set up. | Their customer support team has room for improvement. |
Five9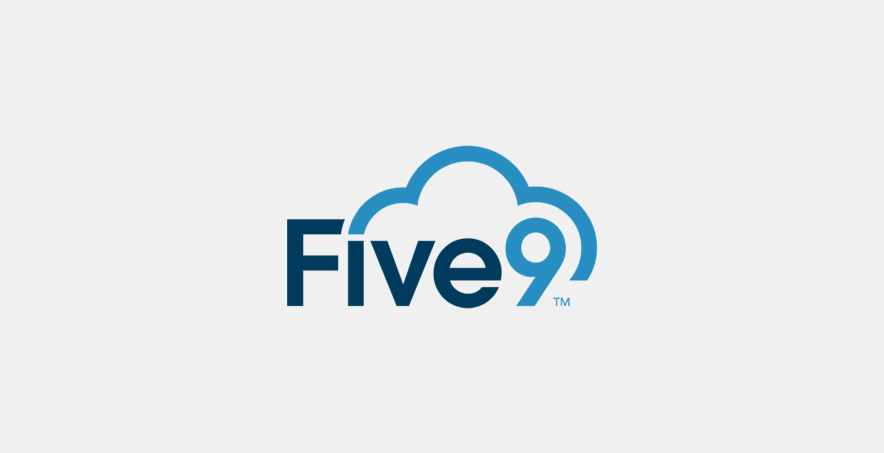 Five9 is a cloud contact center dedicated to improving the customer experience. The platform offers features to make customers' calling experience better. They offer power dialing, which prompts the platform to automatically call the number next on the list. You can also leverage progressive dialing, which only connects agents to leads who have previously picked up the line.
Five9 Pros and Cons
Here's a look at what Five9 user reviews are saying about the tool.
| | |
| --- | --- |
| Pros | Cons |
| Five9 has great customer service. | Reliability can sometimes be an issue. |
| The tool is easy to navigate. | The platform suffers annual outages. |
| Five9 has almost every feature you can imagine. | Five9 can be expensive. |
Vonage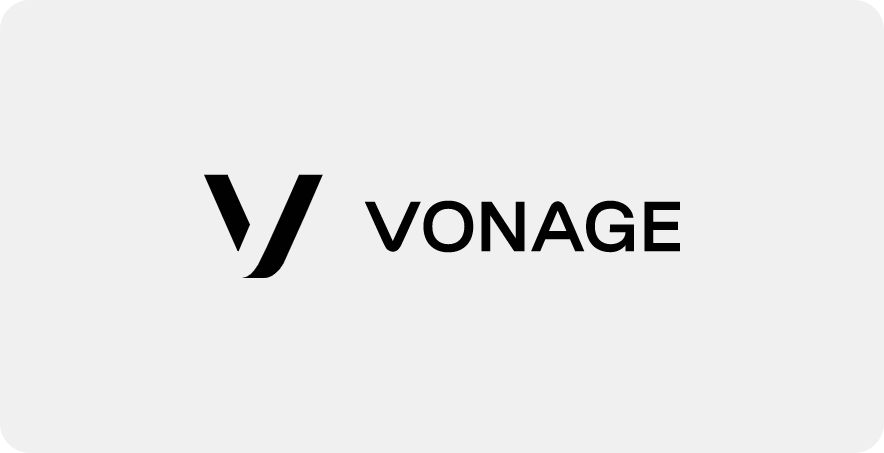 Vonage is designed to make communications more flexible, intelligent and personal. They offer a host of great unified communications features to make that possible. Feature sets are broken down into different categories such as collaboration, flexibility, and mobility. You can leverage call flip, call monitoring, Vonage's dashboard, and more.
Vonage Pros and Cons
Here's a look at what Vonage user reviews are saying about their pricing and plans.
| | |
| --- | --- |
| Pros | Cons |
| The service is great. | Their customer service team has room for improvement. |
| Their platform is affordable. | You can't download recordings. |
| | Bill can increase suddenly. |
The Bottom Line: You Can't Go Wrong with VoIP
At the end of the day, VoIP makes your business communications more efficient and cost-effective, while offering great features along the way. There are a number of great options on the market so as long as you're aware of what you need in a business phone system, you can't go wrong with whatever option you pick.
As long as you have a solid internet connection, you can expect strong quality.
Yes — it's easy to scale up - just get in touch with the provider.
Yes — number porting allows you to do that. 
Yes! You just need a VoIP adapter.

You'll need a router, modem, and either an analog telephone adapter or IP phone.