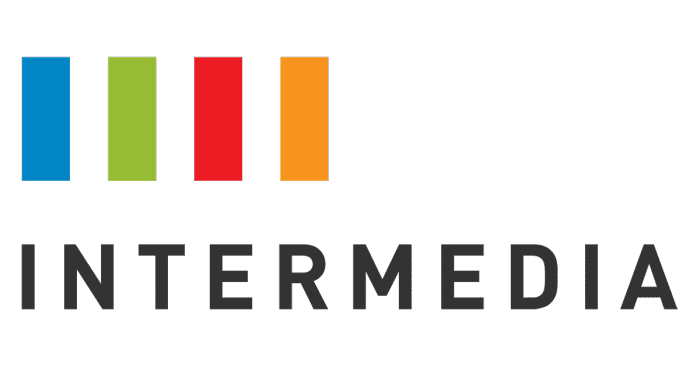 Intermedia
Intermedia Verified Reviews & Ratings
Intermedia has a been a telecom industry veteran since 1995, when CEO Michael Gold founded the company which is...
Provider Overview
Intermedia has a been a telecom industry veteran since 1995, when CEO Michael Gold founded the company which is now based in Mountain View, CA. With over 110,000 business customers and 6,500 active partners that leverage the Intermedia platform, the provider has been certified by J.D. Power for superior 24/7 technical support from 2016 to 2018.
Just back in 2017, Intermedia went ahead and acquired AnyMeeting, which provided a massive boost to the vendor's UCaaS portfolio stack. Following the acquisition, Intermedia managed to build out their own in-house video and web conferencing solution to offer a truly complete and competitive UCaaS solution within today's market.
Intermedia's wide range of solutions manages to cover everything from Productivity and Email, to Voice and Unified Communications, as well as Security and Compliance along with Data Backup and File Sharing.
Voice & Unified Communications Solutions:
Intermedia Unite — Cloud Based unified communications and collaborate platform that enables mobile productivity and collaboration through the seamless integration of multiple communicating tools.
Cloud PBX – Extend rich, reliable calling features that let you sound like a big business , and operate like one. A more standard Business VoIP solution.
SIP Trunking – Route phone calls over the internet with a SIP trunk hosted and established through Intermedia's services.
AnyMeeing Video Conferencing – HD Video for powerful online conferences, screen sharing, and built-in audio conferencing.
AnyMeeting Webinars – Robust webinar capabilities with up to 6 live presenters, up to 1,000 individual attendees, and with real-time chat, polling and Q&A capabilities.
Conference Calling – Smart Conferencing from Intermedia lets users avoid travel costs, without the need to rely on video.
Intermedia Unite Plans and Pricing
Unite – $30.99 per user/per month
Unlimited Calling (Domestic, Canada and Puerto Rico)
Intermedia Unite Desktop and Mobile Apps
Auto Attendant
10 Hunt Groups
200 Toll-free minutes/mo
Active Directory Integration
Call Recording
Team Chat and Messaging
Intermedia AnyMeeting Video Conferencing + screen sharing
4 web attendees
200 audio attendees
Intermedia SecuriSync secure, file sharing and backup
Virtual Voicemail and transcription
Inbound/outbound caller ID
WebFax Online Faxing
Find Me/Follow Me
Phone Number and Extension
Ability to assign up to 5 calling end points (Domestic, Canada & Puerto Rico)
90+ Enterprise-grade calling features
J.D. Power-certified 24/7 Support
Unite Pro – $40.99 per user/per month
All features from Unite, plus
Intermedia AnyMeeting Video Conferencing + screen sharing
30 web attendees
200 audio attendees
Intermedia SecuriSync secure, file sharing and backup
Popular Add-ons
Fax Lines – $14.99/mo
SmartFax Pro – $3.99/mo
Lobby Phone $12.99/mo
Additional Numbers – Quote
Toll-Free Number – Quote
Exchange Email – $7.49/mo
Editor's Bottom Line
When it comes to utilizing a cloud delivered service, let alone a cloud business communication platform, one of the most integral aspects of any solution is the technical support, service and uptime provided by that vendor. When it comes to Intermedia, your organization is not only gaining access to a complete and powerful UC platform, but also proven support that has been awarded 3 times in a row by J.D. Power. When your organization's phone service goes down, the last thing your team wants to deal with is terrible support keeping that service from being restored.
Pair renowned support with a 99.9999% uptime, and Intermedia's platform already has the basis to compete in the major leagues. What is fairly unique from Intermedia is the clear and obvious distinction being made between a UCaaS platform, and a more standard Cloud PBX or SIP Trunking solution. The benefit here is that organizations have a much greater level of options, as well as clarity surrounding those options — some providers will offer a standard cloud PBX solution, but might try to conceal that information and push most customers towards UCaaS.
When it comes to individual pricing, Intermedia offers two simply options to help keep the costs predictable, and again easy to understand. What is important to note is the minor differences between each plan, with the more expensive Unite Pro mostly gaining stronger webinar functionalities, as well as more data storage for individual users within the platform. At the end of the day, even Intermedia's Unite solution will be a perfect fit for most organizations.
While they already had a proven track-record and platform, Intermedia made a very strong play back in 2017 when they decided to acquire AnyMeeting, and its related technologies. Prior to this acquisition and merge of technologies, Intermedia was relying on Skype to provide video capabilities to its customers — something they could gain access to without AnyMeeting. By bringing in the already incredibly powerful and capable AnyMeeting platform, Intermedia has positioned their solution in a much stronger leadership spot, offering a very robust and highly renowned video conferencing platform.
Looking beyond Unified Communications specifically, Intermedia also provides a wide range of solutions and capabilities to serve even the largest Enterprise organizations, and includes the necessary tool and functions to create a complete communications network, starting from the ground work of providing email, all the way up to securing every single interaction that happens within the organization's network. Intermedia is not only a well-known, and proven, UC provider, but also a one-stop shop for most communication necessities.
Share Your Feedback
What Do You Think of Intermedia?