Vendor

User Reviews

39 Reviews

53 Reviews

57 Reviews

2 Reviews

27 Reviews

3 Reviews
More Details
Provider Overview
Monthly Costs Range
Requires Quote
3 tiers, ranging from $69.99 - $129.99
Requires Quote
Small Business $89, Professional $139, Enterprise $169
Requires Quote
10 Ports $99/mo, 100 ports $300/mo, 500 ports $900/mo, 1000 ports $1500/mo
Requires Contract
Types of Call Center Solutions Offered
Inbound, Outbound, Blended
Inbound, Outbound, Blended
Inbound, Outbound, Blended
Inbound, Outbound, Blended
Inbound, Outbound, Blended
Outbound
Customizable Plans
Setup Fee
Fees Vary
Varies By Plan
Free Setup
Number Port Fee
International Calling Options
Money Back Guarantee
N/A
N/A
N/A
Free Trial
Free Trial
More Details
Available Features
Call Recording
Callback Options
Campaign Specific Caller ID
Cloud APIs
CRM Integrations
Customizable Dashboards
Data Reporting
Dialer List Management
DNC Compliant
FCC Compliant
FTC Compliant
Location Specific Caller ID
Preview Dialer
Power Dialer
Reporting & Analytics
Script Design Options
Smart Retry
More Details
Network
Number of Data Centers
Under 10
4
4
N/A
30
N/A
Fully Redundant Network
2 in the US, 2 in Europe
N/A
Service Level Agreement
N/A
Uptime Guarantee
99.99%
99.99%
99.99%
99.99%
N/A
Realtime System Status Monitoring
More Details
Customer Support & Service
Hours of Operation
24/7/365
24/7/365
24/7 emergency care, 12p-5p standard customer care. Care plus increases to 24/7 customer care, plus a dedicated rep
8am to 6pm EST
Mon to Fri: 5am to 6pm PST, Sat to Sun: 6am to 5pm PST
Mon to Fri - 9am to 7pm Sat: 9am to 7pm Sunday: Closed
Telephone Support
Instant Chat
FAQs Section
Online Ticket Submissions
In Person Training
More Details
Predictive Dialer Software Reviews from Users:
It's clean, simple and very user-friendly. The online chat support staff are accommodating and explains everything in detail. The system has minimal...

This is by far the worst VoIP system I've ever used. The web GUI is nice in that it allows integration with internal websites, but the communication...

As a marketing manager, I highly recommend CONVOSO's dialer. It has increased our team's productivity and efficiency with intelligent call...

Convoso team is great to work with and the system has been very useful for my team. Simple start up process. From the discovery call to roll out everyone...
A predictive dialer uses a pacing algorithm to make the next automatic outbound call during the wrap-up phase of the agent's previous call, transferring agents to live leads only and eliminating the downtime of manual dialing and waiting for callers to answer.
The difference between predictive and progressive dialers is that predictive dialers do not display any information about a lead before connecting them to a live agent (though lead data can be reviewed enduring an active call) while progressive dialers do show agents key lead information and interaction history before connecting them to a live lead, but only for a preset amount of time.
Predictive dialers vary in cost depending on whether you choose an on-premises phone system or cloud-based hosted predictive dialer software. Premises-based predictive dialer business phone systems, including the necessary equipment, can easily cost up to $60,000 for 25 seats, whereas cloud-based predictive dialers cost an average of $20-200+ per agent, per month.
There are four types of auto dialers: - Predictive - Progressive - Power - Preview
While predictive dialers are not illegal, the FCC's TCPA Compliance Act has set several regulations and limitations to prevent misuse, including: - Anyone on the Do Not Call registry may not be contacted via predictive dialers - No healthcare or emergency service providers may be contacted via predictive dialers - Predictive dialers cannot call cell phone telephone numbers without the number owner's prior written consent - If agents don't speak to the lead within two seconds after the lead picks up, that call must be categorized as "abandoned" - When predictive dialer calls are marked as abandoned, agents can only play outbound pre-recorded messages, not engage in two-way conversations with leads As TCPA and other auto dialer regulations vary from state to state, check your local laws to ensure compliance.
Instantly compare call center software.
Bottom line quotes from vetted providers.
"GetVoIP's comparison guides made it easy to summarize services and make an informed and cost-effective decision."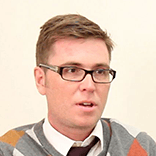 Richard J.
Founder & CEO, Fanology Social