Provider

Features

Reviews

More Details

Twilio

2022 Industry Leading Cloud Communication Platform That Empowers Customers

Programmable SMS & Voice - Global Calls & Text with The #1 Developer Trusted API
Twilio Flex - Customize Every Aspect - 100% Programmable Contact Center Platform
Deploy Worldwide Booking Request & Multi-Channel Support in Days
99.999%+ API Uptime Guarantee and Redundant Carrier Interconnects in Every Region

Read Reviews

Bandwidth

The Only API Platform Provider That Owns a Tier 1 Nationwide Network

Cloud-ready Voice, Messaging, Phone Numbers, & E911 at Enterprise Scale
One Provider for Everything Global (60+ countries) with Multiple Layers of Redundancy
24/7/365 Human Support, Carrier-exclusive Insights, and Simplified Pricing & Billing

Read Reviews

Five9

A Simplified Customer Oriented Communication Platform Solution

Aggregate Information from Real-time Data Streams
React to Events with Intelligent Automated Workflows. Graphical No-code Design
Reduce Integration Effort & Costs. 50+ Pre-Built Out-of-the-box Connections

Read Reviews

Messagebird

A CPaaS Provider with Multiple Platforms to Simplify API Development

A service level agreement that guarantees users a 99.95% uptime to stay connected
Set monthly plans for calling and messaging as well as a pay-as-you-go option for more flexibility
Voice, SMS, and WhatsApp are available to reach customers based on their preferred method

Read Reviews

Kaleyra

A Scalable Communications Platform with For Global Organizations

Omnichannel platform provides SMS/MMS, voice, instant messages, live chat, emails
99.9% uptime guarantee ensures that data is delivered in a timely manner
Versatile platform sends over 5,000 messages and calls per minute concurrently

Read Reviews
CPaaS Providers Reviews from Users:
This is by far the worst VoIP system I've ever used. The web GUI is nice in that it allows integration with internal websites, but the communication...

We have Twilio integrated with Salesloft and are BEYOND frustrated with their support in having international numbers allocated to us. For US only service,...

Don't Use this Company I was looking for a platform to send mass messages for the Ministry. I paid my money (April 4, 2021) and the long wait...

This is not a reliable platform. The set up staff did not seem to understand that we are not selling widgets and we know how disposition a call. This is the ...
CPaaS (Communications Platform as a Service) offers communication capabilities as APIs for your developers to integrate into your application. CCaaS (Contact Center as a Service) offers a readymade contact center application.

Every CPaaS provider offers a unique set of APIs and communication capabilities, including SMS, phone, voice-to-text, video, analytics, and more. Consider each CPaaS provider's features and pricing structure to pick one that fits your use cases and budget.

CPaaS enables businesses to add communication capabilities–SMS, phone, video, and more–to the applications and databases they already use, unlocking new uses for marketing, customer support, and commerce.

Use our QuickMatch Tool to get started with CPaaS.
Compare solutions from top providers:
"GetVoIP's comparison guides made it easy to summarize services and make an informed and cost-effective decision."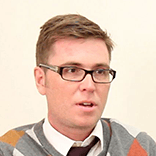 Richard J.
Founder & CEO, Fanology Social