Provider

User Reviews

3031 Reviews

99 Reviews

544 Reviews

233 Reviews

138 Reviews
More Details
Provider Info
Headquarters
Scottsdale, AZ
San Jose, CA
Belmont, CA
Atlanta, GA
Orem, UT
Year Founded
2006
April 21, 2011
2003
2000
2006
Service Availability
United States & Canada
40+ Countries
Worldwide
USA & Canada
50+ countries
Types of Service Offered
Business Phone Service, Hosted PBX, SIP Trunking, Call Center, Video Meetings, Web Conferencing, Team Messaging
Business Phone, Hosted PBX, Video Meetings, Web Conferencing, Webinar, Chat
Business VoIP, Hosted PBX, Web Conferencing, Video Meetings, Team Collaboration, Unified Communication, Paperless Fax
Business VoIP, Hosted PBX, Residential VoIP, SIP Trunking, Call Center Software, Web Conferencing, APIs
Business VoIP, Hosted PBX, Cloud Communication, Video Meetings, Web Conferencing, Team Messaging
Popular Service Plan
Professional Plan
US & CA Unlimited
Advanced Plan
Premium Unified Communications Plan
Standard Plan
Money Back Guarantee
Cancel Anytime
Cancel Anytime
30 days free trial. Cancel anytime.
Cancel Anytime, No Fees.
30 day free trial, cancel anytime
Free Trial
None
7 Days free trial
30 Days
Not Offered
30 day free trial
More Details
Hosted PBX Provider Services & Pricing Overview
Monthly Cost of Cheapest Service
$17.95
$10
$19.99
$14.99
$22.00
Communication Channels
Voice
SMS
Team chat
Video conferencing
Voice
SMS
Team chat
Video conferencing
Voice
SMS
Team chat
Video conferencing
Voice
SMS
Team chat
Video conferencing
Voice
SMS
Team chat
Video conferencing
Amount of Lines Per Price Tier
1-4 Lines: $23.95/mo/user
5-20 Lines: $21.95/mo/user
21-100: $18.95/mo/user
100+: $17.95/mo/user
No tier restrictions. Same price per user for all sizes
Core plan: $20/mo/user
Advanced plan: $25/mo/user
Ultra plan: $35/mo/user
1-10 Lines: $24.99/mo/user
11-20 Lines: $27.99/mo/user
21-99 Lines: $24.99/mo/user
1-10 Lines: $29.00/mo/user
11-20 Lines: $26.00/mo/user
21-50 lines $26/mo/user
51-100 lines $24/mo/user
100+ lines $22/mo/user
Month to Month Option
Metered Plans
Starts as $8.95 100 Minutes
$10/mo + pay per usage
$14.99/mo + $0.03/min
Customizable Plans
Setup Fee
Free
Free
Free
Free
Free
Number Porting Fee
Free
Free
Free
Free
Free
Mobile App
Desktop App
Works with 3rd party Softphones
Toll Free Numbers
Number Provided Free (Incoming calls are $0.02/min)
$5/mo
$5/mo (2500 mins included)
$39.99/mo, No per minute charges
Local Numbers
BYOD Option
Works with most IP Phones
More Details
Hosted PBX Providers - Compare All Available Features
Advanced Analytics
Add-on
Add-on
Advanced Call Forwarding
AI Coaching
Add-on
Anonymous Call Rejection
Auto Attendant
Business SMS
Call Logs
Call Queuing
Add-on
Call Monitoring
Add-on
Add-on
Call Notifications
Call Parking
Call Recording
Add-on
*Free to all new customers
Call Waiting
Caller ID
Conference Calls
Dial-by-name Directory
Do Not Disturb
Find Me/Follow Me
Hunt Group
IVR
Live Call Transcription
Add-on
Mobile/Deskphone Sync
On-Hold Music
Paperless Faxing
Starts at $7.99/mo/500 Pages
$4.95/mo Unlimited Virtual Fax
Free V-Fax Only
Push To Talk
Shared Call Appearance
Simultaneous Ring
Three-way Calling
Unlimited Extensions
Video Conferencing
Virtual Extensions
$4.95/mo/ext
$14.99/mo/ext
Voicemail Transcriptions
$4.99/mo/ext
More Details
Collaboration and Video Conferencing
Breakout Rooms
Built-In Calendar
Native and Integrations
Native and Integrations
Integrations
Integrations
Native and Integrations
Concurrent Team Rooms
3
Unlimited
Unlimited
Unlimited
Unlimited
File sharing
Live captions
One-Click Team Huddle
Screen Sharing
Team Chat
Video Conferencing Capacity
250
500
200
25
250
Video Conferencing Length
45 minutes
30 hours
No time limit
Not listed
Unlimited
Whiteboards
More Details
Network
Number of Server Locations
8
17 worldwide
19 in North America and 28 worldwide
N/A
10
Fully Redundant Network
Service Level Agreement
Uptime Guarantee
99.999%
varies
99.999%
99.999%
99.995%
Realtime System Status Monitoring
More Details
Integration
Box
Dropbox
Google Apps
Hubspot
NetSuite
Office 365
Oracle
Outlook
SalesForce
SugarCRM
Zendesk
More Details
Support
Hours
24/7
24/7/365 Live Agent Support
24/7
24/7
24/7
Email Support
Instant Chat
FAQs Section
Video Tutorials
E-Guides
Online Ticket Submissions
More Details
Latest Hosted PBX Reviews
GILBERT IS THE OPTIMAL PROFESSIONAL HE GOES ABOVE AND BEYOND HE REALLY CARES ABOUT HIS CUTOMER, AND DOES HIS JOB IN SUCH A TOP CLASS...

Great service, the support from Gilbert was outstanding "I recently started using Vonage and I couldn't be more impressed with its functionality...

I think the system is very user friendly. Recently I had issues with some of the accounts and their phone. The agent, through the website chat, was able to...

It provides a good business resource to expand as the business grows. I have been using the services now for almost two years. I can access the website,...
What to Look for in a Hosted PBX Provider
When you rely on external services to host, manage and maintain your phone system, it's important to ensure you choose a provider you can rely on. You also want to pick a provider that offers the communication channels and features that fit your company's needs, while meeting your budget. Use the categories below to refine your search and pick the best hosted PBX provider for your company.
Communication Channels
Many hosted PBX providers offer more than VoIP calling. In addition to phone, providers often include SMS texting, internal team chat, and video conferencing. Some hosted PBX providers offer just a few of these channels and some offer channel access that varies according to each plan's tier.
If your team only needs to connect with customers via phone, you can save money choosing a provider that only offers phone, without other channels. However, if your team wants to message internally or collaborate via video, opt for a provider and plan that offers all those channels at an affordable rate. Many providers provide all 4 core channels for less than $25 monthly per user.
Routing Features
Routing features enable you to handle incoming calls efficiently, helping callers reach the right agent and organizing calls in queues. Providers offer a variety of helpful routing features that enable you to serve your customers better, and help your agents receive calls that they're well-suited to receive.
For example, IVR menus help you provide callers with self-service options they can navigate to reach the right destination. Ring groups help you link multiple agents together, so that they share inbound call responsibility in case one is busy. Automatic call distribution uses intelligent routing rules–even skills-based routing–to determine where inbound calls should go. Call queues help you distinguish agent groups with different specialties or departments, to meet specific caller needs.
Check out a provider's pricing page to study their routing features, to find one that offers the intricacy you want.
Collaboration Features
If a hosted PBX provider offers video and team-chat messaging, they likely also offer collaboration features. Alongside team chat, some providers offer file sharing and team threads, where users can tag each other and even assign tasks on some platforms.
In video meetings, providers offer real-time collaborative features like breakout rooms, whiteboards, screen sharing, team chat, and polls. Remote, hybrid, and international teams may especially benefit from these tools, as they mimic the immediacy of face-to-face interactions.
Analytics
A cloud-based phone system's analytics are invaluable in helping administrators evaluate agent performance, gain insights about call activity and usage, and make informed business decisions. While some providers merely offer call logs that record call history, many hosted PBX providers offer highly intelligent analytics platforms with real-time and historical data metrics and KPIs.
Popular KPIs include the following:
Call and message volume, sorted by time of day
Channel usage statistics
Customer sentiment scores
Queue statistics, like wait time and queue length
Average call length
Advanced analytics platforms also include trends with this data, enabling you to see how it varies by hour, day, week, month, or season. You can sort this data by department or user, to focus in on how particular agents are performing. Some providers also include real-time call monitoring, enabling supervisors to listen or barge in on live calls.
While many providers reserve advanced and real-time analytics for their higher-tier plans, some providers include advanced analytics on all plans.
Cost
Pricing varies widely between providers. Some hosted PBX providers offer plans as affordable as $10 monthly per user, while high-tier and feature-rich plans can often reach above $30 per month. Each provider offers multiple pricing tiers, with unique suites of communication channels and features.
When comparing providers, examine each tier's cost and features to find one that fits the number of users your company has.
Reliability and Network
The features included with your service won't matter without a solid, reliable telephone network. If the provider's servers go down, your phones go down. Your chosen provider must have a redundant and robust network with a high service level guarantee. Providers should guarantee over 99% uptime.
Further, each provider offers a unique unlimited calling area. While most support unlimited calling in the US and Canada, some include unlimited calling to Mexico and other countries.
Find a provider that operates data centers in multiple locations. You need redundancy around the world but you also need an east coast and west coast data center in the U.S.
Customer Service
If your provider's servers go down or you have any other issues with your service, you need consistent and accessible customer service. Certain providers offer US-based customer service, while others are based abroad. Some providers even offer 24/7 customer service, but may limit this to their higher-paying customers.
Methods of contact can vary with phone calls, email, online tickets, or web chat.
Flexibility
As one of the major benefits of adopting a hosted PBX, you would want a provider that is as flexible as the service can be.
With a hosted solution scaling up and down is very simple. A provider that allows this flexibility at little to no cost will be much easier to scale with. When it comes to expanding not only users but also features and overall service, you need a flexible service.
Some providers may charge extra fees for adding lines, removing lines, or turning features on and off.
Benefits of Hosted PBX Solutions
Below are the main benefits of using a hosted PBX phone system, instead of an on-premise or legacy PBX system.
Features
Compared to a legacy PBX system, hosted PBX offers a much wider and more dynamic suite of features that support many use cases.
Hosted PBX systems include many types of features: 
Collaboration tools like file-sharing and video meetings
Analytics that drive evaluation and monitoring
Automations that save users time
Communication channels that enable you to connect with customers on their terms, through their preferred methods
Routing tools that organize calls and help your inbound callers connect with the right agents
Cost Savings
A legacy PBX system can rack up costs with its Initial setup, ongoing maintenance, and upgrade expenses. Since your hosted PBX provider handles each step of this process, it saves your company's funds in multiple ways.
Further, hosted PBX systems unify a host of features and communication channels–such as video conferencing and analytics–that would cost substantially more if you added them to your phone service individually, from separate apps.
Ease of Use and Setup
As the initial setup is handled by the service provider, there won't be many headaches on your end to get your system running. Adding lines or changing features is as simple as logging into the online account management portal and ticking different boxes.
Local Presence
Hosted PBX providers have access to an unlimited amount of local numbers, and many providers also offer numbers based around the globe. This allows you to assign numbers from a unified area code to all employees, no matter where they're based, retaining a cohesive business identity.
You can also use local numbers to establish a familiar presence where your customers live, even if your company is based far away.
Location Flexibility
With desktop softphone applications and even mobile phone applications, your workers can access your phone system from anywhere. You're no longer tied down to just your desk phone, as you can also set one number to ring every device.
Users can work remotely, from a coffee shop, and even on vacation internationally. Using the VoIP phone system requires just an internet connection.
Scalability
Hosted PBX providers offer tiered subscription packages, which you can mix and match for each user in your company. When you sign up for a new subscription, you can purchase and assign a phone number to the new user to have them up and running in minutes. All the new user has to do is log into the application portal.
Your system won't be limited by what hardware you have on-premise, and you can scale up or down at the flick of a switch to best fit your needs.
Credibility
When you use hosted PBX, your business projects your professional image with a robust fail-proof phone system. It will come packaged with features normally reserved for large enterprise systems, like multiple communication channels, an auto-attendant, and call routing. These robust features can make even a small operation look like a substantial enterprise.
Integrations
On-premise PBX systems are limited by the hardware that you have set up. Hosted solutions, on the other hand, let you streamline your workflow by integrating the SaaS tools that are already in your stack.
Popular hosted PBX integrations:
CRM systems like Salesforce, HubSpot, Sugar CRM and more
Contact Centers like Zendesk, ServiceNow, Zoho, and more
Collaboration apps like Asana, Slack, Microsoft Teams, Google Workspace, and more
Security
Any service provider worth their subscription price will ensure top-notch security on all their cloud-based solutions. Telecom providers offer protection like encrypted data, user authentication, password-protected meetings, and more.
This will ensure that both your information, as well as the data of your customers, remains safe at all times.
Reliability
Most of the popular PBX providers guarantee 99% uptime or greater in their SLA which ensures customers can always reach you. Furthermore, this also eliminates the need for preventative maintenance or costly repairs that on-premise PBX systems require.
Setting Up Your Hosted PBX System
Here's how to get set up with a hosted PBX system:
Prepare for a new number
Assign a subscription plan to each user
Configure your dial plan
Evaluate performance
Review your bill
Step 1: Prepare For a New Number
If you are porting over your existing number, don't cancel with your existing provider until the number is completely ported to the new carrier. If you have a new number, be sure and let everyone know.
Send out an email blast, change it on your website, and make the change to any social media accounts you have. If you have a temporary number during the porting process, route calls to your cell phones for that brief time. Number porting can throw a wrench in your sales and customer service efforts so be sure you plan carefully.
While most hosted PBX providers allow you to port in your pre-existing numbers, you can also purchase new virtual numbers around the world–including toll-free and vanity numbers.
Step 2: Assign a Subscription Plan to Each User
Hosted PBX providers typically offer two to four pricing plans, each with a distinct suite of features. As you port and purchase numbers for your company's users, you also must select a subscription plan for each user.
Many providers allow you to mix and match plans, but some providers require that your whole phone system uses the same plan. Carefully review each plan's routing options and channel offerings, choosing an option that provides each user with the capabilities and channels to meet the needs of their role.
Step 3: Configure Your Dial Plan
One of the first things you need to do is organize how your calls will be routed. You'll have to define several call rules.
Make a plan for which hours your desk phones will ring. You'll also need rules to handle simultaneous and sequential ringing. During off-hours, decide whether to send them to voicemail or to another phone. If you choose to send them to your cell, make sure it's reliable.
Use your phone system's IVR menu customization tool to input greeting messages and create routing paths for inbound callers. Assign users to queues to receive inbound calls.
Step 4: Evaluate Performance
Establish a weekly or monthly routine for evaluating your phone system's performance using analytics and reports in the Administrator portal. Periodically check the quality of service (QoS) reports to make sure that call quality is good, and keep an eye on queue wait times to make sure that customers are being routed effectively.
Finally, review customer sentiment scores to ensure that your support strategy is continually improving.
Step 5: Review Your Bill
Review the first and second month's bill to make sure that you have all the services you paid for. There are setup fees that may or may not be waived, activation fees, and number porting fees.
If there's something you don't understand about your bill, be sure to call into customer support, as they will explain it to you or fix the problem.
Use our QuoteMatch tool to find a Hosted PBX solution.
Instant quotes from top providers:
"GetVoIP's comparison guides made it easy to summarize services and make an informed and cost-effective decision."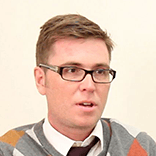 Richard J.
Founder & CEO, Fanology Social