Provider

Features

Reviews

More Details

Nextiva

Auto Attendant routes inbound calls to the right teams quickly
Voice calling and video conferencing with HD call quality
Mobile and desktop app to stay connected with teams and customers remotely
Proven Reliability - No Reported Outages in 3 Years

3031 Reviews
Unified Phone, Messaging, Collaboration, Ticketing, CRM. Up to 25% off. Ends soon.→

Zoom

A Leader in the 2022 Gartner® Magic Quadrant™ for UCaaS, Worldwide
One App for Phone, Video, Meetings, Chat
Scalable and Reliable Communications of All Sizes
Mail & Calendar included with Zoom One Plans
Zoom AI Companion Available at No Additional Cost with your License

99 Reviews
Zoom One - Brings together Team Chat, Phone, Whiteboard, Meetings & More!

RingCentral

Secure solution that can be deployed and scaled up or down in minutes
Team members can work from anywhere on any desktop or mobile device
Integrates voice, video, team messaging, and a host of business apps

537 Reviews
RingCentral MVP Offers Flexibility and Scalability To Create Collaborative Cultures

Vonage Business

99.999% uptime reliability and Quality of Service (QoS)
Powerful and flexible with 50+ business phone features
Supported in 40 + countries and 96+ world numbers for local inbound calling

215 Reviews
VBC Activates Conversations Worldwide Across Voice, SMS, social, video and more.

GoTo Connect

Deploy quickly across teams and time zones with super-simple setup
Top-of-the-line security and adherence to standards like SOC 2 Type II, GDPR
Integrates easily with Slack, Outlook, Salesforce, Microsoft Teams and more

138 Reviews
A Cloud Phone System with Messaging, Video, and Meetings Built In

Dialpad

Built-in AI transcribes calls, analyzes sentiment and creates call summaries
Analytics that give perfect visibility into usage and adoption across global offices
Web Portal for administrators to setup and manage the platform

264 Reviews
Move Quickly and Seamlessly Between Conversations and Channels in One Platform

Microsoft Teams

Voice Over IP Calling - Bring Your Own Carrier
Collaboration - Shared Projects & Goals, Share Files, Team Channels, Real-time Coauthoring
Instant Messaging - Rich Text, Chat Translation, Priority Notifications, Group Chat

15 Reviews
Online Meetings - Video & Audio Conferencing, Virtual Events, Screenshare

8×8 Inc.

AI-powered workflows for every interaction
HD video with desktop and mobile screen-sharing
Single deployment workflow for business and contact center users

685 Reviews
Integrated Contact Center, Voice, Video, Chat, and APIs
Though compliance and security may vary according to provider, high-quality UCaaS systems will have: 
HIPAA compliance
PCI compliance
GDPR compliance
TLS and SRTP secure
Two-factor authentication
Third-party security testing 
Encrypted
Tier III data centers with SOC 2 certification 
VoIP (Voice over Internet Protocol) refers primarily to voice calling and audio conferencing. Though VoIP software is a part of UCaaS, not all VoIP phone systems will offer unified communications.

In most cases, yes, and you'll likely sign a contract for a minimum of one year up to three years with the provider you select. That being said, an SLA is a good thing. It allows you to have written documentation of guaranteed uptimes, functionalities the tool must be able to complete, and other specifications.

Instantly compare Unified Communications providers for your needs
Personalized quotes 6 clicks away
"GetVoIP's comparison guides made it easy to summarize services and make an informed and cost-effective decision."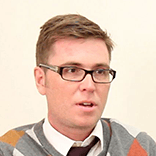 Richard J.
Founder & CEO, Fanology Social