Provider

Features

Reviews

More Details

Monday.com

Easily Build, Run, and Scale Workflows On One Platform

Get started fast with hundreds of visual and customizable templates
Easily automate the repetitive work
View data as a map, calendar, timeline, kanban, and more

Read Reviews

Nextiva

One Powerful Suite To Manage All Your Customer Interactions

Intelligent case routing to manage workloads more efficiently
Multi-channel support including Email, phone, live chat, social media, & SMS
Advanced IVR that runs on Conversational A.I.

Read Reviews

Freshworks

Complete View of Customer Interactions to Personalize Engagement

Understand interest and engagement levels with the Activity Timeline
Automate time-consuming tasks
AI-powered Chatbots to chat with visitors in real-time

Read Reviews

HubSpot

Polished CRM with Aligned Sales & Marketing Tools

Integrated email and calling with real-time notifications
Automatic communication logging and unlimited users
Native integration with HubSpot Sales and Marketing

Read Reviews

Salesforce

Bring Sales, Marketing, IT, and Analytics Together With Digital Workflows

Shared view of every customer so that your teams can deliver
One-of-a-kind learning hub to help your workforce learn essential skills
Take data-driven actions with suggestions from "Einstein AI"

Read Reviews

Zoho

Sleek, Powerful CRM with Extensive Integrations

2-way email, 2-way telephony and social media monitoring
Sales insights and email tracking built into marketing campaigns
Native integration with Zoho's Cloud Application Suite

Read Reviews

Zendesk

Powerful Cloud-Based Platform with CRM Tools for Small Businesses

Offers a host of third-party app integrations
Easy to use and can be customized to fit any workflow
Built-in click-to-dial call and recording

Read Reviews

Keap

Combines CRM, Marketing and Sales Automation Into One Platform

Tightly integrated sales and marketing functions
Extensive knowledge base for small business growth
Dedicated onboarding with software expert

Read Reviews

Capsule

Simple, Effective CRM with High Adaptability

Includes contact management, email tracking and key integrations
One-click calling with preferred VoIP built into the platform
Flexible and convenient pay-as-you-go pricing

Read Reviews
What is CRM Software?
CRM software (customer relationship management software) is a cloud-based system that is used for managing, organizing, and automating your company's customer relationships, sales data, customer interactions, leads, marketing, and much more.
CRM software is the technology counterpart to the business strategy of customer relationship management. Customer relationship management, usually simply shortened to CRM, is a strategy where organizations leverage data to better understand their customers. This strategy takes many forms and processes, but at its core focuses on businesses knowing the needs of current and potential customers to increase overall sales.
The Software – When mentioning CRM in today's business environment, the term usually refers to the software that organizations use to make their CRM strategy work. While CRM systems has roots dating back to the 1970s, modern customer relationship management software leverage advanced cloud-based tools and solutions that organize and automate customer information to provide a seamless customer experience.
A Customer-Centric Approach – CRM takes many forms, but at its core, it is the principle that creating good ongoing relationships with customers drives profits. This customer-centric strategy focuses on presenting customers with a unified face and a seamless experience.
Shared Customer Information – CRM tools provide customer collected information – such as past purchases, customer service experiences, etc – that team members can easily access. This ensures that any customer-facing company representative has up-to-date information to serve the customer. This continuity helps customers feel respected and valued, leading to longer partnerships. It also creates a steadier business flow, allowing organizations to be better at forecasting future profits and expenditures.
Cross-Department Integration – Customer management tools help synchronize real-time customer communications across business units, such as sales, marketing, and customer service. With these departments working together, customers receive an enhanced customer experience. They no longer need to explain challenges multiple times or repeat information. For large organizations with multiple departments and large support staff, this ability to integrate communication data can help retain customers. While CRM systems do also feature collaboration capabilities, the market is filled with robust collaboration technologies if that is your primary meed.
Why Use CRM Software?
The global CRM market was valued at $43.7 billion in 2020 and is expected to expand at a compound annual growth rate of 10.6% from now until 2028. This continued growth comes alongside the rising demand for automated engagement with customers as businesses continue to see the value CRM brings to operations.
Businesses institute cloud CRM systems to overcome traditional shortcomings in business processes. Many CRM features can help businesses solve the following challenges:
Lack of centralization. Without a unified task management system and customer communication log it is difficult for even small organizations to provide an exceptional customer experience. This lack of information hurts the customer as tasks inevitably get lost or overlooked. For businesses, they also do not have a central repository of customer information to base larger decisions, which can hurt the bottom line.
Customer retention. When a customer comes to your business with a problem they want it fixed. The easier an organization can make this process, the happier the customer will be. CRM platforms improve customer management and ensure that customers' needs get met quickly and efficiently.
Improve workplace efficiency. A solid solution can improve team collaboration, allowing for the needs of a customer to be passed seamlessly from one department to another. With a CRM, a customer's information can easily become misplaced or the customer may need to repeat their needs several times, lowering their overall experience. Organizations looking for

free collaboration tools

should look exclusively at an outside solution.
CRM Software Essential Features
Below, we'll cover the most important CRM functions and essential features to look for.
Customer Data and Contact Management
The ability to collect, organize and access customer data is vital to all types of CRM. This tool allows users to segment contacts into groups and improve marketing strategies when introducing new products. CRM unifies all customer and client data in one place, simplifying and centralizing everything a business needs to know about them.
Marketing Automation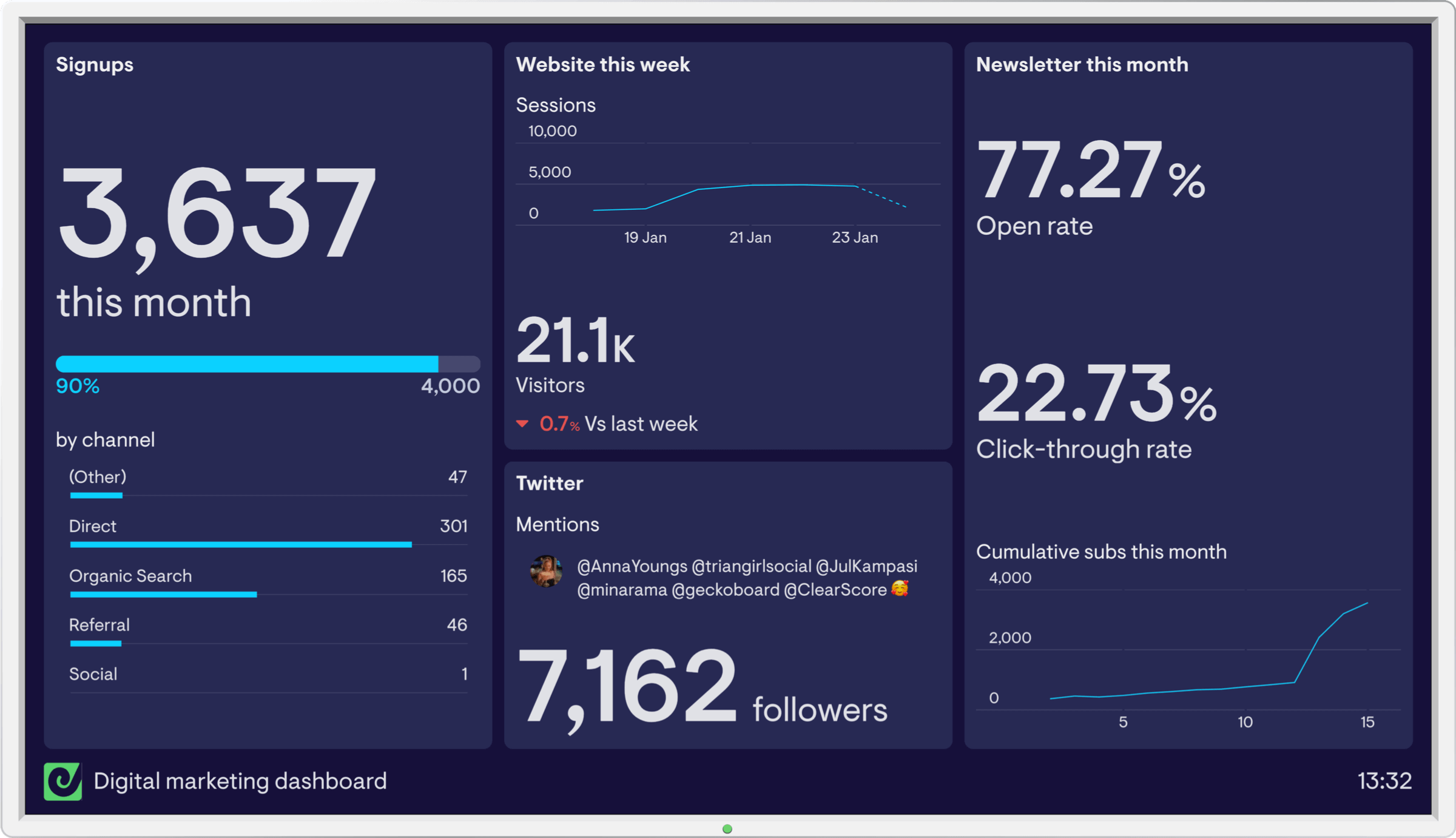 Top CRM platforms allow organizations to automate parts of their marketing efforts. CRM marketing tools and functions include sending emails to customers in certain buying stages or company demographics. As a result, marketing teams can strategically reach target audiences with reduced effort. This helps a sales rep generate a higher number of sales leads in a shorter period of time by leveraging things like email marketing, dynamic pricing, and even social media outreach on sites like LinkedIn.
Customer Support
CRM systems integrate with help desk and contact center software to streamline customer interactions, phone calls, and help desk cases. This continuity helps with customers who make multiple calls for support. It also helps ensure that information customers entered elsewhere, such as into an online form or with an AI chatbot, is available when speaking with customer service teams. Organizations specifically looking for the best free help desk software should check out these options if that is their primary goal.
Lead Management
Part of the CRM benefit includes the ability to use analytics for lead generation. This can include metrics and scoring prospects to determine the best opportunities to follow up with based on their profile. By using available data on a customer's needs, purchase history, and larger industry trends, salespeople can create marketing campaigns to better target those more likely to make a purchase. Along with improving efficiency, these processes can help improve the function of your sales team.
Accelerated Sales Funnels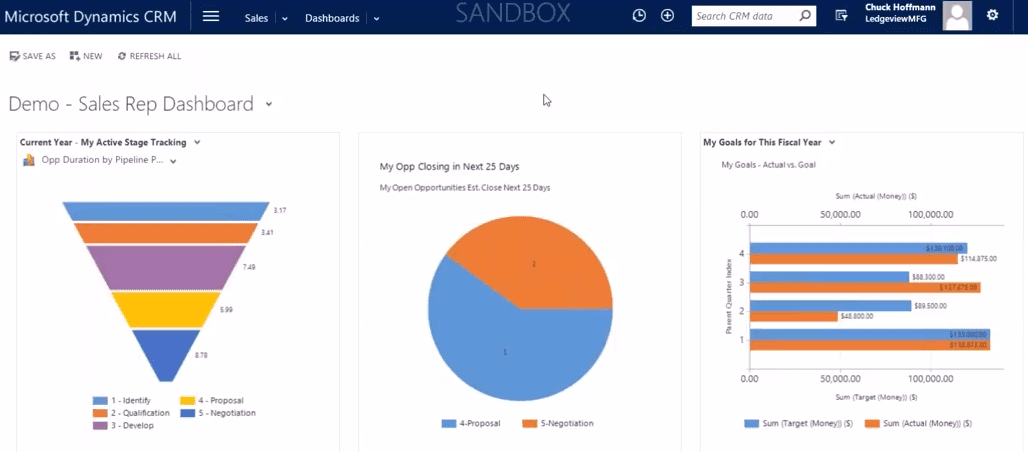 Along with recording customer interactions, these products can improve overall sales enablement and operations. Sales force automation features include the ability to create quotes, process orders, update contact information, send and track emails, evaluate employee performance, and create a sales management protocol.
How to Get Started with CRM Software
Selecting a CRM software can feel overwhelming for businesses looking to make the first step. Like all large technology decisions, picking these types of tools requires organizations to answer a series of small questions and then find the solution that best fits their needs.
Let's look at some things businesses must consider.
Infrastructure Requirements – When these products initially hit the market it was largely available on-prem, but in recent years cloud-based solutions have become the norm. Cloud-based platforms do not require organizations to make any additions to their existing IT infrastructure. Cloud-based software only requires a browser and a working internet connection. This is opposed to on-premises solutions, which would require additional servers.
Accessibility – 

Businesses want employees to access CRM data wherever they work. With remote work becoming more popular, the need to access data anywhere has become that much more important. Cloud-based CRM software can be accessed anywhere from any device. This makes it simple for employees to access information in a timely manner no matter where they work.

Costs – Some CRM platforms offer their service for free. However, these free options typically only include a base level of service and come with continuous sales pitches to increase functionality. A free option can be a good place for businesses just starting out as they can test the core of a CRM system before making a financial decision.
Customization – Customer management solutions offer a range of additional tools based on customer needs. Thankfully, these services come as add-ons that can be tailored for an organization's specific needs. Businesses looking to implement a CRM should consider what customized solutions work best for their needs, along with creating a list of services that would be nice to have. Determining these two factors will help in picking the best solution while keeping costs in line.
Ease of Use and Integration – Like all software, the benefits of CRM software can only be realized if employees can integrate them into their daily work. Businesses want to ensure that any CRM system they select works with their existing systems. While many CRM solutions are built to work with a variety of technologies, businesses will want to make sure adding a certain CRM will not have integration issues.
Security and Privacy – The security of your data and the information of your customers should be a top priority. Not only is this information a competitive advantage, exposing customer data is simply bad business. With cloud-based CRM software, the vendor bears responsibility for security and has likely invested heavily in keeping data secure.
Free vs Paid CRM Software
As businesses look to implement a CRM software they may be overwhelmed by the volume of choices available. The CRM marketplace includes a wide variety of vendors from established players to start-ups looking to disrupt the market. One of the big questions technology executives face is whether to select one of the myriad of free CRM software on the marketplace as opposed to a paid option.
While a free option may seem preferred at first glance, you must understand that most free offerings only include basic functionality. For small businesses just starting with CRM, this may be enough. For large and medium-sized companies, or for small businesses looking to quickly grow, these free platforms may fall short.
Here are some key differences between free and paid CRM software businesses should consider.
Free CRM Software

Paid CRM Software

Sets a cap on the number of users

Offers basic functionality

Limit on the number of customer records

Limited native integrations and features

Unable to use third-party features

Limited email tracking

Limited notifications and reminders

No or minimal lead scoring and marketing functions.

No or limited support
No or limited reporting

Ability to easily add users as operations expand

Provides businesses with additional features and functionality that can be added as needed

No limit on the number of customer and client records

Expanded native integrations to allow for simple adoption

Able to add third-party features as needed

Expanded email tracking and data collection from targeted email campaigns

Robust automated notification system and task reminders to help ensure customer satisfaction

Lead scoring and marketing ability that integrates with current collaboration platforms
The Best Free CRM Software
Free products come with limitations, but that does not mean they can't still be valuable for the right business. These solutions can help startup companies or small businesses looking to leverage these types of tools. A free solution may not suit an organization's long-term needs, but it can provide a low-risk way to see if these tools can help improve your business.
When looking at the marketplace, these are currently the best free CRM options on the market:
| | | | | | |
| --- | --- | --- | --- | --- | --- |
| | HubSpot CRM | Zoho CRM | Capsule | Insightly | Agile CRM |
| G2 Rating | 4.3/5 | 4.0/5 | 4.3/5 | 4.1/5 | 4.0/5 |
| Capterra Rating | 4.5/5 | 4.2/5 | 4.5/5 | 3.9/5 | 4.1/5 |
| Trustradius Rating | 8.3/10 | 8.1/10 | 8.5/10 | 8.2/10 | 7.7/10 |
| Contacts | Free up to 1,000,000 | Free up to 50,000 | 250 | Free up to 2,500 | Free up to 25,000 |
| Data Storage | Unlimited | 1 GB | 50 MB per user | Free up to 200 MB | 2 GB per user |
| Pricing | $0 forever | $0 forever for up to 3 users | $0 for up to 2 users | $0 for up to 2 users | $0 per month for 10 users |
| Learn More | Hubspot Free CRM | Zoho Free CRM | Capsule Free CRM | Insightly Free CRM | Agile Free CRM |
Best CRM Software for 2022 – Pricing & Features Breakdown
The marketplace includes dozens of leading products. Businesses may feel overwhelmed in deciding which one to use for their organization. Since picking a solution can greatly impact a business's bottom line it is imperative that technology leaders make the right choice. Let's look at some of the best CRM tools currently on the market.
Monday.com
Monday.com is a team collaboration platform that focuses on project management through the use of a collection of spreadsheets that track tasks, assignees, the status of the tasks, due dates, and more. It is highly user-friendly with a simple UI and an aesthetically pleasing color scheme to make the quick sorting of tasks easier.
Monday.com Pricing and Plans
Monday.com offers 5 different pricing plans starting at $0.00 per month for the individual plan
Individual
Basic
Standard
Pro
Enterprise

$0/month

Up to 2 seats

Unlimited Boards

Unlimited Docs

200+ templates

Over 20 column types

Up to 2 team members

iOS and Android apps

$8.00/seat per month

Total $24.00/month billed annually

Includes individual, plus:

Unlimited free viewers

Unlimited items

5GB file storage

Prioritized customer support

Create a dashboard based on 1 board

$10.00/seat per month

$30/month billed annually

Includes basic, plus:

Timeline and Gantt views

Calendar view

Guest access

Automation (250 actions per month)

Integrations (250 actions per month)

Create a dashboard that combines up to 5 boards

$16/seat per month

$48/month billed annually

Includes standard, plus:

Private boards and docs

Chart view

Time tracking

Formula column

Dependency column

Automation (25,000 actions per month)

Integrations (25,000 actions per month)

Create a dashboard that combines up to 10 boards

Contact for pricing

Includes pro, plus:

Enterprise-scale automation & integrations

Enterprise-grade security & governance

Advanced reporting & analytics

Multi-level permissions

Tailored onboarding

Premium support

Create a dashboard that combines up to 50 boards
What we like about Monday:
Real-time information and updates from the team

Clear and concise explanation of new features from the developers

Thorough IT and customer support

User-friendly UI through dashboards and views

Variety of templates offered
What we dislike about Monday:
Lack of integrations with more obscure emailing software

Permissions for 3rd party app integrations could be improved
Expert Review:
Monday.com does a good job of managing tasks for small businesses, though it still falls more heavily into the role of team and project management for most companies. The CRM side of the software is growing rapidly, and new features are regularly released for client management and sales tracking. This is a great option for its customizability and wide range of use.
Nextiva
Nextiva is an all-in-one business communication and customer relationship management solution primed for businesses looking to improve their customer service across all customer communication channels. Nextiva also simplifies your company's workflow by automating menial tasks and gaining insights from data automatically, making it the perfect partner to a busy team. Additional features like Artificial Intelligence tools and the patented SmartTopic technology give those extra bits of insight to allow you and your business to truly thrive and build a stronger customer base.
Nextiva Pricing and Plans
Nextiva offers 4 different pricing plans starting at $18.95 per month for the Essential plan
Essential
Professional
Enterprise
Ultimate

$18.95/user per month

Unlimited voice & video calling

Auto-attendant & toll-free numbers

Integrations with Outlook & Google Contacts

Voicemail to email notifications

Unlimited internet fax

Mobile & desktop app

24×7 customer support

$22.95/user per month

Everything in Essential, plus:

Unlimited conference calls, 40 participants

Unlimited video conferencing, up to 250 participants

Call Pop, up to 250 contacts

Mobile SMS/MMS

Extended integrations with Salesforce, Hubspot, Zendesk

Professional setup

$32.95/user per month

Everything in Professional, plus:

Unlimited participants on voice & video conferencing

Unlimited video conference recording & call recording

Unlimited call pop

Voice analytics & voicemail transcription

Extended integrations with Microsoft Teams, Oracle Sales Cloud, ServiceNow

Single Sign-On

$57.95/user per month

Everything in enterprise, plus:

Sales productivity & pipeline management

Service productivity

Helpdesk ticket management

Customer surveys

Customer journey analytics
What we like about Nextiva:
Fast and efficient customer service is always at the ready to help you and your business

Easy to use, intuitive platform for both desktop and mobile

Native unified communications and contact center software baked right into the CRM

Different tiers of plan with noticeable differences in amenities, allowing you to pick what works best for your business
What we dislike:
Simple integrations with a lack of options for more obscure 3rd party applications

No free option

CRM software isn't at the core of their product offerings
Expert Review:
Nextiva is an excellent VoIP solution for small to large businesses looking to manage their messaging and call logs in a unified database while providing collaboration and data analytics tools as well. It does a great job of allowing your company to improve customer relationships with their customer service CRM, messaging system, and to hone your team collaboration through video conferencing, screen sharing, messaging, and more. 
Freshworks
Evolving from the customer support-centric platform Freshdesk, Freshworks is a user-friendly CRM software with a robust free plan to get started, and multiple additional features with each additional tier of the paid plans. The primary focus placed on this CRM system is the ease of use and approachability for your company or small business. 
Freshworks Pricing and Plans
Freshworks offers 4 different pricing plans starting at $0.00 per month for the Free plan
Free
Growth
Pro
Enterprise

$0.00/user per month

Chatbots

Chatbot Analytics

Inbox Views 

Topics 

Groups

Conversation Labels

Bulk Actions 

User Properties

Mobile SDK

WordPress

Freshdesk integration

Shopify

10K MUV/account

$15.00/agent per month – billed annually

$18.00/agent per month – billed monthly

Everything in Free, plus:

Up to 2000 bot sessions/month FREE

Assignment Rules 

Priority Inbox

Canned Responses

Private Notes

User Events & Timeline

User Segmentation

Business Hours (Global) 

Offline experience 

Basic Dashboard 

FAQs

Conversations Overview Report

Facebook Messenger

Files 

Marketplace (App Store) 

100K MUV/agent

$39.00/agent per month – billed annually

$47.00/agent per month – billed monthly

Everything in Growth, plus:

Up to 3000 bot sessions/month FREE

WhatsApp Business POPULAR

Apple Business Chat

Auto-resolve

IntelliAssign 

Business Hours (by Groups) 

Co-Browsing 

Live Translate 

Advanced Dashboard 

Advanced Automations  POPULAR

Team Performance Report

Agent Availability Report 

Roles and Permissions

CSAT Survey and Report

Conversation APIs

300K MUV/agent

$69.00/agent per month – billed annually

$83.00/agent per month – billed monthly

Everything in Pro, plus:

Up to 5000 bot sessions/month FREE

Allowed IPs

Allowed Domains

User Authentication(JWT)

400K MUV/agent
What we like about Freshworks:
Built-in native cloud PBX phone system 

Integrations with social media and other 3rd party applications

One-stop native portal for customer service ticketing, sales, and marketing CRM and automation

Email tracking and detailed reporting

Ease of use
What we dislike:
Lacks advanced features compared to competitors at similar price points

Lack of variation in user permissions

Formatting reports and emails can become tedious
Expert Review:
Freshworks is an excellent choice for businesses looking to connect their call center with customers and potential clients and provides the tools needed to create detailed reporting on your call center and individual agent performance. There is even an integrated incentive system in the form of a sort of "game" that makes monotonous work feel more rewarding and enjoyable!
Pipedrive
Pipedrive is an easy-to-use, small business-focused CRM software with more advanced features and capabilities made available to the user. It is helpful in integrating chatbots for your website and developing robust yet efficient reports on your customers and sales team.
Pipedrive Pricing & Plans:
Pipedrive offers 4 pricing plans starting at $12.50 per month
Essential
Advanced
Professional
Enterprise

$12.50/user per month – billed annually

Lead, deal, calendar and pipeline management

Simple data import and easy customization

24/7 support and 275+ integrations

$24.90/user per month – billed annually

Everything in Essential, plus:

Full email sync with templates and scheduling

Group emailing plus open and click tracking

Workflow builder with triggered automations

$49.90/user per month – billed annually

Everything in Advanced, plus

Upgraded reports and visual dashboards

Revenue forecasts and win projections

Document and contract management

$99.00/user per month – billed annually

Everything in Professional, plus:

Unlimited user permissions and teams

Tailored security settings and preferences

Implementation program and phone support

No feature usage limits
What we like about Pipedrive:
A robust workflow with an intuitive interface

Easy synchronization with mobile apps

Strong alerts to ensure tasks are completed
What we dislike:
Limited tools for the cost
Expert Review:
Pipedrive is best for Small and medium-sized businesses due to its ability to visualize the sales process from start to finish, which can help improve efficiency. It is also a great option for businesses looking to scale, as the customizations on more advanced features can provide additional value as your clientele and company grow.
Hubspot
Hubspot is another CRM aimed at small businesses with its simple dashboard and the freemium model. The base platform can provide basic customer management to a small business on a budget, and add-ons can be purchased to develop the platform into a comprehensive, end-to-end solution for customer relationship management.
Hubspot Pricing and Plans:
The Hubspot CRM platform consists of five core products combined into one unified platform should the user choose. The five products, Marketing Hub, Sales Hub, Service Hub, CMS Hub, and Operations Hub, can be purchased individually at three price tiers, varying depending on the product, or as a complete bundle known as the CRM Suite. In this review, we'll be looking at the three pricing plans of the all-inclusive CRM Suite. 
CRM Suite – Starter
CRM Suite – Professional
CRM Suite – Enterprise

$45.00/month – billed annually

Marketing Hub Starter – Starts at 1,000 marketing contacts

Sales Hub Starter – Starts at 2 paid users

Service Hub Starter – Starts at 2 paid users

CMS Hub Starter

Operations Hub Starter

$1,600/mo – billed annually

Marketing Hub Professional – Starts at 2,000 marketing contacts

Sales Hub Professional  – Starts at 5 paid users

Service Hub Professional – Starts at 5 paid users

CMS Hub Professional 

Operations Hub Professional 

$4,000/mo – billed annually

Marketing Hub Enterprise – Starts at 10,000 marketing contacts

Sales Hub Enterprise  – Starts at 10 paid users

Service Hub Enterprise – Starts at 10 paid users

CMS Hub Enterprise – Starts at 10 paid users

Operations Hub Enterprise
What we like about Hubspot:
Very strong freemium offering that can help new customers easily add on new features as they grow

Quickly integrates with all email clients to easily run larger email campaigns
What we dislike:
The freemium model can have customers quickly rack up a high cost if they do not manage add-ons appropriately

Purchasing the CRM suite as a bundle gets very expensive very fast, making it less ideal for small businesses seeing rapid growth in clientele
Expert Review:
HubSpot specifically targets small and medium-sized businesses and has gained a reputation for its innovation. It is great for companies that know what their needs are, and how to align those needs with the products offered. 
Salesforce
Salesforce was the first CRM software offered to the public on a SaaS (software as a service) model and has long been the platform of choice for businesses large and small. Not only has Salesforce continued to innovate in the space of CRM software with features like interoperability and AI, but their list of partners offers additional benefits and potentially game-changing tools for a business of any size.
Salesforce pricing and plans:
Salesforce offers 4 pricing options, starting at $25.00 per month.
Essentials
Professional
Enterprise
Unlimited

$25.00/user per month – billed annually

Account, Contact, Lead, and Opportunity Management 

Email Integration with Gmail or Outlook 

Salesforce Mobile App 

$75/user per month – billed annually

Everything in Essentials, plus:

Lead Registration and Rules-Based Lead Scoring 

Collaborative Forecasting 

$150.00/user per month – billed annually

Everything in Professional, plus:

Workflow and Approval Automation

$300.00/user per month – billed annually

Everything in Enterprise, plus:

24/7 Support
What we like about Salesforce:
Large and robust service offering aimed at integrating many departments across large organizations.

Perhaps the best-known CRM provider, Salesforce has a history of customer satisfaction.
What we dislike:
Salesforce can at times be too big for its own good and some users pay for services they do not use or even know to exist.
Expert Review:
Salesforce is the premier option for large enterprises that want a complete end-to-end CRM system and are not afraid of a high price tag to get what they want. It offers a wide array of integration options, and has innate capabilities to manage every facet of Customer Relationship Management, client databases, customer service, and more. 
Zoho
Zoho has created an all-in-one solution that is easy to use and integrates additional features with. Zoho has a long list of products that can be used in conjunction with their software and offers their service at a competitive price making it a great choice for small and large businesses alike.
Zoho Pricing and Plans:
Zoho offers 5 different pricing options starting at $0.00 in the Free plan.
Free

Standard

Professional

Enterprise

Ultimate

$0.00/user per month

Up to 3 users

Lead & Contact Management

Deal management

Account management

$14.00/user per month – billed annually

Everything in Free, plus:

Scoring Rules

Workflows

Multiple Pipelines

Mass Email

Custom Dashboards

Canvas (1 view/org)

$23.00/user per month – billed annually

Everything in Standard, plus:

SalesSignals

Blueprint

Web-to-Case Forms

Validation Rules

Inventory Management

Canvas (3 views/org)

$40.00/user per month

Everything in Professional, plus:

Zia AI

CommandCenter

Multi-user Portals

Advanced Customization

Mobile SDK & MDM

Canvas (5 views/module)

$52.00/user per month – billed annually

Everything in Enterprise, plus:

Advanced BI – bundled with Zoho Analytics

Enhanced Feature Limits

30-day Trial

Canvas (25 views/module)
What we like about Zoho: 
An innovative platform that offers clients a wide array of features and complimentary services

Strong analytical integration that allows for data-savvy organizations to dig deep into customer data
What we dislike:
Zoho is seen as a CRM for tech-savvy organizations, so might not be right for smaller organizations just starting on their CRM journey.
Expert review:
Zoho is an excellent choice for businesses that require advanced analytics or want to take a heavier hand in the customization of their CRM. It sports a proprietary AI and advanced customization at higher price tiers, making it an excellent canvas for tech-savvy organizations to impose their needs on.
Zendesk
Zendesk, formerly Base CRM, offers an affordable sales and customer relationship management software at a low starting price of $19 per month. Zendesk looks to expand on their Base CRM software to provide additional features that make sales and customer relationship tracking easy and efficient.
Zendesk Pricing and Plans:
Zendesk offers three sections of product offers, with a few pricing options available within. You can go with just their support options, the suite of products, or even beyond the standard suite options with enterprise options that allow for more choice and customization. For the sake of simplicity, and to make a suggestion, we will stick with the price tiers for Suite-based plans.
Suite Team
Suite Growth
Suite Professional

$49.00/agent per month – billed annually

Industry-leading ticketing system

Messaging across web, mobile and social

Email, voice, SMS, and live chat support

Help center – SINGLE

Easy-to-set up automations & workflows

AI-powered automated answers – UP TO 50

Unified agent workspace

Out-of-the-box reporting and analytics

Data and file storage – STANDARD

1,000+ apps and integrations – PREBUILT

Robust APIs – STANDARD RATE LIMIT

Online, email, and phone support from the Zendesk team

Onboarding and adoption guidance

$79.00/agent per month – billed annually

Everything in Team, plus:

Self-service customer portal

AI-powered knowledge management

Customizable ticket layouts

Light access licenses – UP TO 50

Service Level Agreement (SLA) guarantee

Multilingual support and content

$99.00/agent per month – billed annually

Everything in Growth, plus:

Conversation routing based on agent skill

Integrated community forums

Private conversation threads

Customizable and shareable dashboards

Advanced voice capabilities

Data Location Options

HIPAA compliance

Events Connector for Amazon Web Services
What we like about Zendesk:
Zendesk easily integrates its sales and support platform in a plug and play fashion without external IT requirements

Works great for companies with simple CRM requirements and sales cycles
What we dislike:
Zendesk offers a simple and straightforward product not suitable for businesses with multiple sales pipelines
Expert review:
Zendesk is a great option for businesses of all sizes looking for an easy-to-use CRM software that will work right out of the box. With a simple UI and clear features, this CRM will work without the headache of more complex options.
Keap
Keap combines efficiency and ease-of-use into one software solution intended for the entrepreneur and business owners seeking long-term growth. It takes marketing, sales automation, CRM, and payments in one platform, streamlining the workflow and simplifying meticulous work.
Keap Pricing and Plans:
Keap offers three pricing options starting at $79.00/month, with the added bonus of a discount on your first 5 months of service. In addition, each plan is meant for 1 user, with additional users costing $30.00 each per month. 
Lite

Pro

Max

$79.00/month – $56.00/month for the first 5 months

Includes:

Contact Management

Email marketing

Lead capture

Automation

Appointment Setting

Mobile app and business line

Automated text messaging

Payments and invoicing

$169.00/month – $119.00/month for the first 5 months

Includes everything in Lite, plus:

Landing pages

Advanced automations

Sales pipeline

Text message broadcasts

A/B testing

Checkout forms

Sales reporting

Pipeline analytics

$199.00/month – $140.00/month for the first 5 months

Includes everything in Pro, plus:

Sales funnels

Lead scoring

1-click upsells and cross sells

Recurring upsells

Promo codes

Native Shopify integration

Marketing performance analytics

Engagement analytics
What we like about Keap:
Automated lead capture and follow-up

Automates repetitive tasks and simpler workflows

Campaign building and reporting
What we dislike:
Dashboard reporting is somewhat bare

Lack of social media integration
Expert review:
Keap is the perfect CRM software for entrepreneurs looking to maximize work hour efficiency by automating the more redundant, meticulous work tasks in the day. It is the CRM solution that has long-term growth of smaller companies in mind at the very core of its function.
Capsule CRM
Capsule CRM was built with a focus on being a smart, streamlined CRM that helps your business build better relationships with your customers and clients. It provides a litany of filters and data tags, integrations with popular software, and security through multi-factor authentication in order to make customer relationship building a simple and easy process.
Capsule CRM Pricing and Plans:
Capsule CRM offers 4 pricing options starting at $0.00/month for the free plan.
Free
Professional
Teams
Enterprise

$0.00/user per month

Includes:

250 Contacts

50MB storage per account

Calendar and task tracking

Sales milestones and visual pipeline

Filtered lists for reporting

Email integration

Multi-factor authentication

Non-premium add-ons and integrations

Customer support

$18.00/user per month

Includes everything in Free, plus:

50,000 Contacts

10GB Storage per User

Premium Microsoft 365 and Google Workspace integrations

Microsoft and Google Single Sign-on

Premium Integrations including: Xero, QuickBooks, MailChimp, Zapier & many more!

Activity Reporting

$36.00/user per month

Includes everything in Professional, plus:

100,000 Contacts

20GB Storage per User

Multiple Sales Pipelines

Advanced Sales Reporting

User Roles and Restrictions

Team or Individual Record Assignment

Custom Activity Types

Important Fields

$54.00/user per month

Includes everything in Teams, plus:

200,000 Contacts

40GB Storage per User

Implementation Support

Import Assistance

Custom Training

Dedicated Customer Success Manager

Ongoing Priority Support
What we like about Capsule CRM:
Budget-friendly

Easy to use

Email and other integrations across all tiers of service
What we dislike:
Can be too simple and lacking in features for some companies seeking customization
Expert review:
Capsule CRM presents an excellent option for small businesses with its low cost and myriad of features at even the free price tier, which only improves when paying more for the higher tiers. It is simple, easy to use, and a great starting point for many looking for a base CRM solution.