Provider

Features

Reviews

More Details

Zoom

Enterprise Video Conferencing with Real-Time Messaging & Content Sharing

Easy to start, join, and collaborate across any device
Streamlined enterprise-grade video conferencing from desktop and mobile
HD video and audio for up to 1000 video participants and 49 videos on screen

99 Reviews

RingCentral

RingCentral Video - Complete Online Meeting Solutions

Host up to 100 participants in HD video meetings with clear, reliable voice
Powerful browser-based video meetings - No downloads needed
Enterprise-grade security and reliability - Packed Full of Features

544 Reviews

Vonage Business

Conferencing & Collaboration From Amazon Chime

Enterprise grade features such as the ability to switch between devices
High-quality video and audio for up tp 100 participants
Easily schedule and host meetings or create meetings that call you

233 Reviews

Dialpad

Easy-to-use Browser Based Video Conferencing Software

One-Click Secure Meeting Access - No Downloads & Pics
Built-in Voice Intelligence (Vi) that Captures Meeting Notes
Variety of Customizable Layout Options: Dynamic, Grid, Filmstrip, Spotlight

264 Reviews

Webex

Easily Host or Join Without A Download and Meet With Up To 100,000 People

Instant access to participants' background and company
Share your screen so everyone can view your document, spreadsheet, or application
Efficient customer service with remote desktop control and live chat

13 Reviews

8×8 Inc.

One Click, No Downloads, Unlimited Meetings, Unlimited Minutes

Intuitive user interface whether using desktop, mobile apps, or the Web
HD video, easy screen sharing, remote desktop control, and recordings
Integrates natively with apps including calendars, Single Sign-On and directory

692 Reviews
What to Know When Considering Web Conferencing Software
Web conferencing can save your business money on meetings and conferences when you have staff operating both in-house and in different parts of the world. It's important to know the level of interaction between attendees you want your meetings to have.
Once you know that, you can find the conferencing solution that best caters to the needs of your business. If you're a small business looking to connect between remote team members, our interactive buyers guide to the best web conferencing software is built for that.
Use our QuoteMatch Tool to get started with Conferencing Software
Bottom line quotes from award-winning providers:
"GetVoIP's comparison guides made it easy to summarize services and make an informed and cost-effective decision."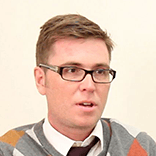 Richard J.
Founder & CEO, Fanology Social