Zoom has become a household name as a video conferencing platform, but not many know about its business VoIP service, Zoom Phone. This business phone system packs in several useful dialing features and comes in at two very reasonable price points that are SMB-friendly. However, is the service itself any good?
In this guide, we're going to take a close look at this VoIP service so that you understand pricing, features, and what makes it stand out in a relatively crowded business communications market.
Learn more about
Zoom Phone Pricing & Plans
Jump to ↓
What is Zoom Phone?
Zoom Phone is a cloud-based calling solution that is used when you need to quickly contact someone using VoIP. Unlike the traditional Zoom experience, there is no video call on this platform. However, the features that you would find on a PBX are all accessible and streamlined to create a better experience than is available through a traditional landline calling system.
In addition, if you would like to turn your call into a Zoom Meeting, it's a straightforward process that only takes a single button press. You can invite additional attendees at any time or keep it a one-on-one personal meeting.
With Zoom Phone, your business will be able to communicate with customers and work internally using collaboration tools and features of Zoom, which means that in addition to voice, you will have access to audio conference rooms, messaging, and video conferences as well without changing platforms.
Zoom Phone Pricing Plans
While Zoom Phone does have two plans, the differences between the two are primarily in billing structure, not in dialing functionality. Zoom Phone is an add-on to Zoom Meetings, so you'll need to be subscribed to that service first. You can even sign up for the paid phone service if you're on Zoom Meeting's free plan.
All of the same features can be found in both the metered and unlimited plans – you'll just be paying for minutes with the metered tier. This is advantageous for different business types.
Let's take a look at how much is Zoom Phone:
US & Canada Metered

Pay As You Go

US & Canada Unlimited

Unlimited Regional Calling

Pro Global Select

Choose From 40+ Countries

$10/month/user
$15/month/user
$20/month/user
US & Canada number
US & Canada Number
Direct dial number
Domestic SMS & MMS
Domestic SMS & MMS
Unlimited domestic calling in 40+ countries and territory
Extension to extension and outbound calling
Unlimited calling within US and Canada
Advanced phone features
Make & receive calls from multiple devices and/or apps
Advanced phone features
Make & receive calls from multiple devices and/or apps
Advanced phone features
Make & receive calls from multiple devices and/or apps
 Optional add-on: unlimited calling to 18 countries/territory
Optional add-on: unlimited calling to 18 countries/territory
Here's how this helps for different business types:
Small Businesses and Startups: Not every business needs to be constantly calling customers and donors. With the metered plan, subscribers pay $10 per month and are charged by the minute. When there's a push for calling, this is useful – you make the calls you need and just pay the base amount in future months where you're not calling at all.
Enterprises and Call Centers: For those businesses that have reps consistently reaching customers, this is the more affordable plan. You simply pay the blanket cost per extension, and your reps make all the calls they need without metered charges.
Features included in both plans:
Free extension-to-extension dialing
Intelligent call routing and management options
Secure high definition audio
Apps for desktop and iOS and Android mobile apps
IVR and auto-attendant tools to connect customers with  the right agents
Call recording and voicemail transcriptions that are readable on any device
Each plan has a single Zoom app for voice, video, voicemail, messaging, group meetings, and web conferencing, and each connects to PSTN, cellular, or VoIP calls with high call quality. The apps are also Windows, macOS, iPhone, and Android native.
During calls, both plans allow you to seamlessly add a third party for a conference. Zoom also has a relatively expansive list of supported devices for those with existing hardware.
Zoom also doesn't tie you down. When you're ready to cancel your subscription, there are no additional fees or fines. The service also renews automatically each month or year based on your preferences.
Who is Zoom Phone for?
Zoom phone is useful option for small businesses that are looking for an easy means to foster both better customer telecommunications. For existing Zoom Video subscribers, the service sets up in minutes, and your company can begin making and receiving calls immediately.
Unlike traditional Zoom, which is focused on conferencing, this service is specifically designed for businesses that are looking to add the features of a VoIP phone system to their existing Zoom video meetings. This type of dialing is very advantageous when using a service provider like Zoom because of its cloud-based nature.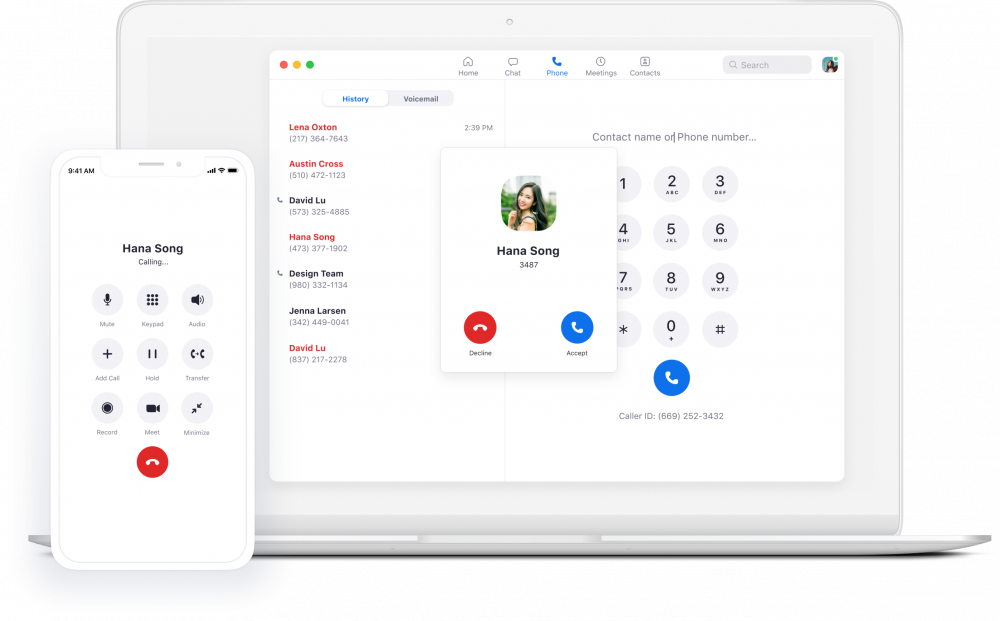 With the traditional public switched telephone network (PSTN), dialing via landlines requires extensive hardware on-premise, expansive copper wiring in your building, and expensive long-distance calling rates.
With a service like this one, the hardware is maintained remotely by the provider. You only need an internet connection, and the cost of long-distance calling is drastically reduced. In fact, the service allows for unlimited calling to the U.S. and Canada without the need to incur local long-distance fees. Since VoIP is so versatile, more than 61% of businesses adopt VoIP services like Zoom Phone at the end of their landline contracts.
In addition, out of the box, there are several Zoom Phone features that allow you to expand your repertoire by adding call routing, service management, and recording for calls. As a result, this makes for a much more well-rounded solution than what you might receive using traditional landline services. You also receive this without much hardware investment and there are multiple servers for georedundancy and higher uptimes.
Finally, with virtual phone numbers provided by a Zoom local or toll-free license, your business creates points of contact for your business. Do you want to appear local to your customers? Remember, based on a report by BrightLocal, 60% of customers prefer to reach smaller businesses by the phone, and a local number grants the illusion that the company is locally accessible.
Conversely, having a toll-free number also grants a more national presence. Customers feel more assured when a number has a 1-800 prefix – it indicates the business is larger and more reliable. Additionally, numbers like these cost nothing for the dialer. Both of these number types are available with this service, so you create the profile that best fits your customers.
Unfortunately, the service does not have international direct inward dialing (DID) numbers. These allow your business to appear local to international customers, but Zoom has indicated that this feature is on the horizon for customers looking to create inroads to international territories.
Zoom Phone Features
As with any cloud phone system, you are going to need mobility and flexibility in the features that are provided to you so that your business can continue to have seamless communication. Some notable features of Zoom Phone that you may need for your business to function include:
Intelligent Call Routing
Intelligent call routing ensures that customers are not left hanging when they need help. With a good call routing system, calls will not be missed because the caller hung up when they got tired of waiting in queue to reach an agent or the call got dropped because it was rerouted too many times.
When a call needs to be rerouted, it will be sent to an available agent that can assist them. Zoom has a multi-level auto-attendant that routes calls to the appropriate queues, and if agents are not available, the caller will be sent to a voicemail, where they can leave a message.
Call Recording
To help ensure that the level of quality between calls remains the same, you can set all of your calls to be recorded. This will also give you the opportunity to archive the call logs and review them when the need arises. If you prefer to only record some calls, the option to record a call on demand is also available for agents to use.
Recording your calls is available out-of-the-box, but if you want to enable cloud recording, then this is an add-on feature. Once added on, you can download, stream, and store any audio recordings from any of the calls made on the account with a limit of three terabytes of storage per month.
Call Transfers and Forwarding
When calls need to be transferred, there is the option to do a supervised transfer to a specific agent. You can also do a blind transfer that sends the call to a capable department or simply back into the calling queue for another agent to address.
Call transfers are simple and can be done using any device or location. This means that if an agent is not available at their desk, you forward the call to a mobile device where they can respond.
Detailed Call Reporting
Detailed call reporting is available with this service as well, so you can easily keep track of inbound and outbound calls. This information will include the caller's name, phone number, length of the call, and more. You will be able to monitor the calls to see if there is a network issue that needs to be diagnosed or if the agent needs to be trained in a specific area.
Coaching Tools
With contact centers, there are a lot of tools that the supervisors may find useful when it comes to coaching agents and making sure that they are all on the same page. With Zoom Phone, there are integrations that can be used right out of the box to make the experience more streamlined. Some contact center features that are great for coaching include:
Call Listen — Supervisors use this to ensure that agents are staying on-script and are handling customer care correctly.
Call Whisper — This is a coaching tool that permits supervisors to "whisper" directly to agents as they are on the line. With it, only agents hear the supervisor.
Call Barge — When there's a need for help, monitoring supervisors use the barge feature to engage both agents and customers.
Call Takeover — When things have taken a turn, supervisors use the takeover feature to kick the agent from the call. This allows supervisors to correct any issues that may have occurred with the customer.
Integrations
Zoom is designed to make communication a simple process that you can do over a single platform. Even though the service is only designed with audio in mind, it integrates well with other Zoom applications like Zoom Meetings video conferencing software, Zoom Room, Zoom Chat, and Zoom Webinar.
In addition, you can add on a number of third-party and CRM VoIP integrations like Google Calendar, Outlook, Microsoft Teams, Salesforce, Skype for Business, and Slack.
Additional Benefits of Zoom Phone
So, what are the benefits of having Zoom's phone system for your business? There are several benefits, with the most notable one being the fact that a phone call has the option of quickly becoming a meeting, so if you are talking to one member of the team, you can easily bring in more to update them with information as well. Here are some more benefits.
Bring Your Own Carrier
With bring your own carrier (BYOC), the provider that you currently have can be used to power this phone system. It means that you will be able to utilize existing PSTN lines, and new hardware will not need to be installed for the phone system to be accessible. It also helps ensure that the phone system can be set up quickly so that communication between the business and customers is not hindered.
Access to Emergency Services
Emergencies happen, and when one does, your team can't waste time finding a local PSTN phone in which to reach emergency services. Zoom Phone supports emergency calling within the United States and Canada. This means that when an employee experiences an emergency, he or she will be connected to local services.
This is done via enhanced 911 (E911) services, which use public safety answering point (PSAP) technology, to route the calls appropriately based on the branch office location, the account holder's location, or on the device level.
Number Porting
Number porting is an important part of VoIP because you need to remain available to customers when you're changing from PSTN to VoIP. It's important to prepare for number porting, and Zoom Phone's ease of use means that you can take an existing number with their service. That way, you don't have to select a new one that your customers might not recognize.
Zoom has Local Number Portability (LNP) that allows you to send your old numbers to the provider. The period of time that this takes will depend on the carrier that you're changing from, but overall, the period could be as short as a few days.
This extends to toll-free 800 numbers including 866, 877, and 888 numbers, but for those, you'll also need to use the toll-free LOA. Have a large number of numbers to port? Zoom has project porting, which is useful for porting more than 100 numbers at a time.
Secure and HIPAA Compliant VoIP
One of the drawbacks of a VoIP system is that there are security issues that you'll need to tackle. VoIP is based on internet technology, so if someone is hacking into your VoIP phone system, there's a chance that they will also have access to the wider network. For this reason, shoring up VoIP security vulnerabilities is absolutely essential. While this is something that you can implement, it helps when a provider also meets you half-way.
Zoom Phone has a few useful encryption features and is HIPAA compliant, that adds a layer of protection to your business communications system. Here's how each works.
SRTP: Secure real-time transport protocol is a technology that automatically reduces the data being transmitted by the VoIP system into 160-bit packets. Each packet requires an authentication key for de-encryption, and the keyholder is able to verify there is no packet loss, and the data received is the same as it was when transmitted.
TLS 1.2: TLS stands for transport layer security, and this is a vital technology for those making calls via session initiation protocol (SIP) signaling. SIP is a vital VoIP technology that opens and closes connections between the caller and the recipient, and TLS ensures that the data is encrypted as it is in transit – not just when it's at rest.
Zoom Phone Alternatives to Consider
The VoIP world is a crowded market, and while Zoom's VoIP solution provides its users with competitive pricing with relatively expansive features, there are several Zoom alternatives well worth considering. Here are four worthy alternatives to consider while you're on the market for a business phone system.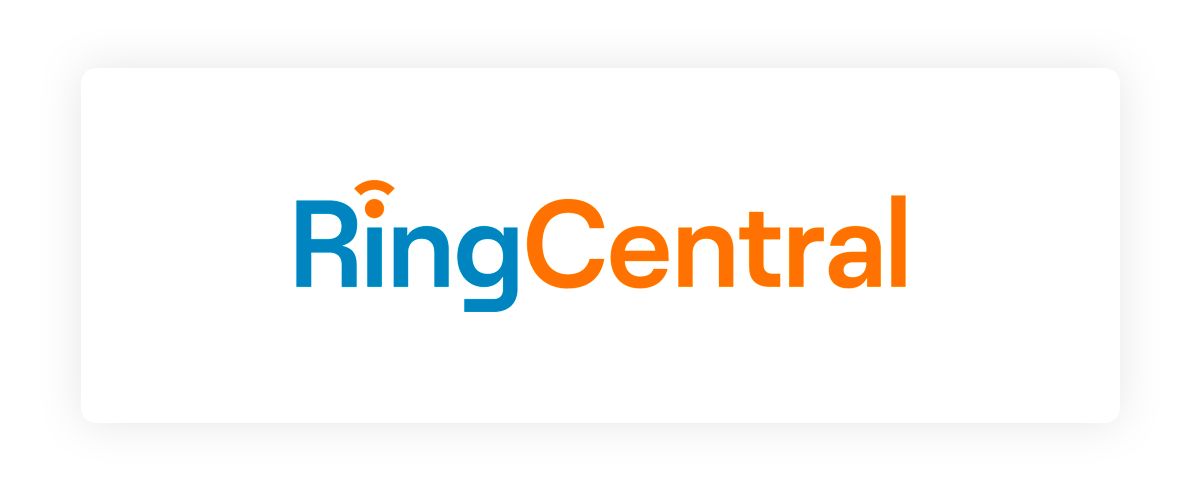 RingCentral is present on the Gartner Magic Quadrant for a reason: they provide powerful business communications with a high degree of reliability. Their VoIP telephone service comes in four plans: Essentials ($19.99), Standard ($24.99), Premium ($34.99), and Ultimate ($49.99).
Having four RingCentral pricing plans for both voice and UC really meshes with businesses that are growing. With RingCentral, you get internet fax, advanced call routing, and conferencing. RingCentral also features text messaging, which is missing on Zoom's VoIP solution.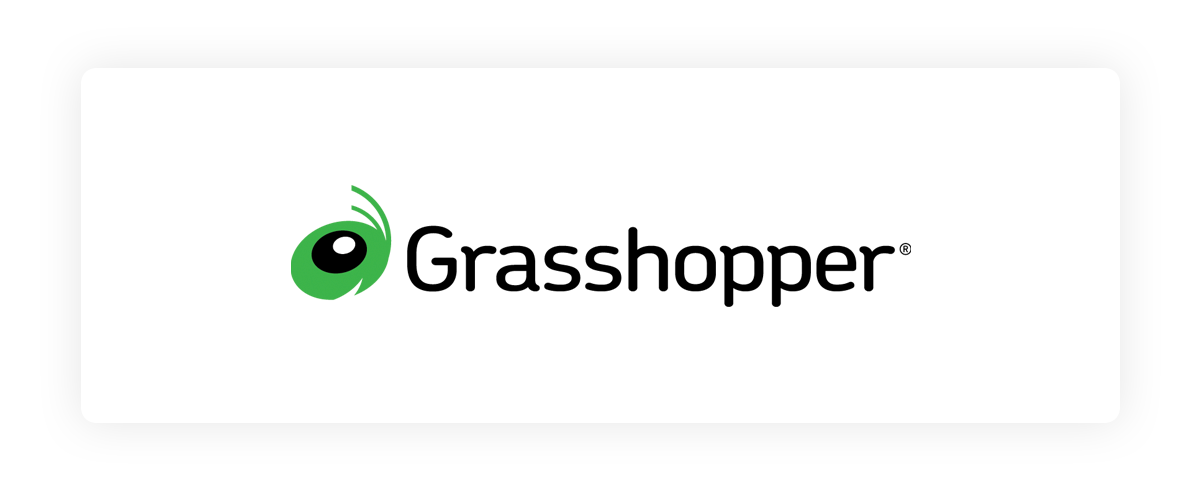 Grasshopper is LogMeIn's small business solution. Unlike its other options like GoTo Connect, Grasshopper is geared towards businesses as small as the solopreneur. They provide virtual numbers and have a three-tier plan structure. This includes Solo ($26/month, billed annually), Partner ($44/month, billed annually), and Small Business ($80/month, billed annually).
They are also valuable for those that are on the fence – they offer a seven-day trial as a free version that doesn't require a credit card. Some key features included in all Grasshopper pricing tiers include virtual fax, Gmail integration, voicemail transcription, and business texting.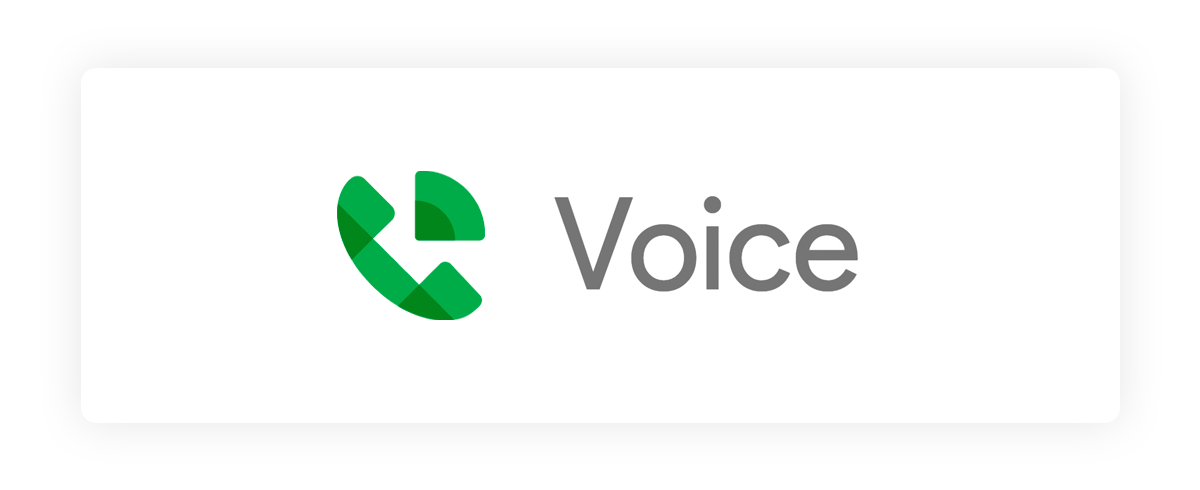 Google Voice also has three tiers in which to select. These include Starter ($10), Standard ($20), and Premier ($30). All paid plans grant unlimited calling to the U.S., but this does not include Canadian calls like some other VoIP providers like Zoom. Also, there are some gated features to consider.
For example, the Starter plan doesn't have auto attendants and there's no desk phone compatibility. Still, for those that need fairly valuable features like voicemail transcripts and 24/7 tech support, Google definitely is competitive with any other provider you'll see in this guide.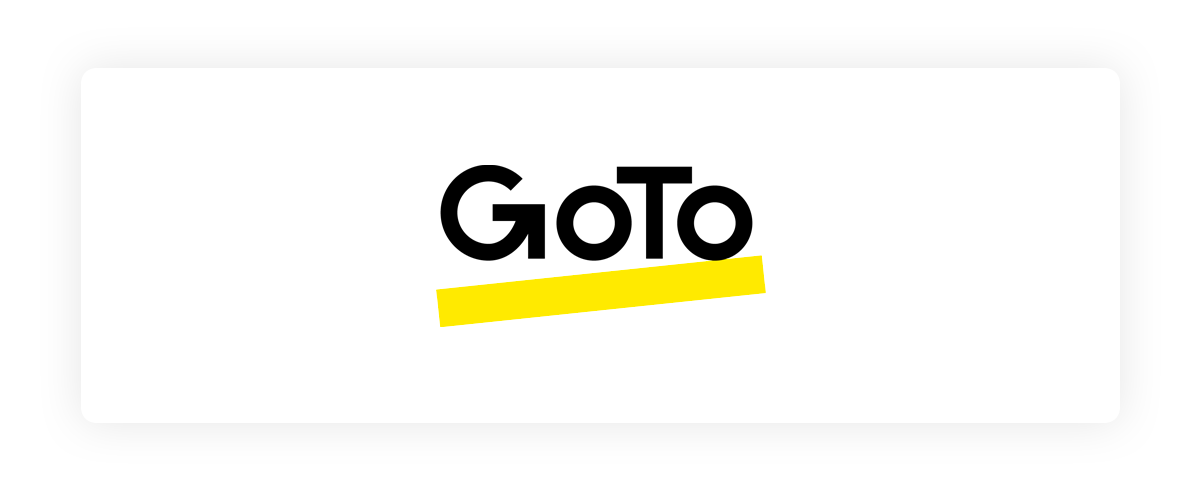 GoTo Connect plans and pricing differ from all of the other options. Unlike those providers, GoTo Connect incorporates all features into a single plan that scales in price based on the number of lines. For this reason, this is a very reliable provider to consider because you always know what features you'll have and you won't have to pay more for additional ones.
The Dial Plan Editor works as a relatively unique tool that permits you to edit your IVR call flows using a drag and drop interface. Additionally, find me/follow me serves as a remote call forwarding feature that's useful for mobile reps.
Zoom Phone: Flexible and Inexpensive Telephony
Zoom is a strong contender as a small business-friendly solution for breaking the grip of traditional landline communications and bringing your voice calls to the cloud. Zoom's servers are in Australia, Canada, China, Europe, India, Japan, Hong Kong, Latin America, and the US, so you can expect a degree of reliability when using the service thanks to geo-redundancy. The provider is one of the few without a dyed-in-the-wool uptime guarantee or service level agreement (SLA), so there's not much to protect you from outages.
Zoom is still a great option for audio quality; calls are crystal clear and features like call recording and call routing bring much utility. Also, establishing easy calls between team members has become incredibly important during the COVID-19 pandemic.
Not convinced that Zoom Phone is for your organization? Need a more comprehensive enterprise-grade business communications solution that has UC features like screen share, cloud storage, and breakout rooms? We have comparison tables for both business and enterprise VoIP, so check those out to find your business's next provider.
Zoom Phone FAQs
Yes. Zoom Phone supports number porting, and that will allow you to do so.

Yes. You can easily add a third party to any existing call.

Zoom supports Windows/MacOS for desktop and iOS/Android for mobile devices. They also support Polycom and Yelling telephone devices.

Yes. Phone calls are protected with SRTP to encrypt voice media streams.