Provider

Features

Reviews

More Details

Five9

AI Call Center Software with Real-time Intelligence
Inbound, Outbound, Blended, Any Channel, Any CRM
Workforce Optimization with Practical AI + Agent Assist
Top Rated 24/7 Live Phone & Chat Support

39 Reviews

Talkdesk

Enterprise-ready Flexible Deployments for Any Industry
Self-service Experience with Virtual Assistance
IVR, Call Recording, Omnichannel Routing, Dialers, AI
All-in-one Digital Customer Engagement Solution

218 Reviews

NICE CXone

Omnichannel Routing and IVR Self-Service
The Only No-Pause Predictive Dialer on the Market
Best-in-Class Workforce Optimization & Management
AI-powered Self-service Chatbots, IVAs and IVR

57 Reviews

Nextiva

Complete Call Center Software Powered by Five9 + UCaaS
Integrated with Nextiva Unified Communications System
Improves Productivity and Efficiency for Businesses of All Sizes
Manage, Track and Analyze Every Customer Interaction

3021 Reviews

Twilio

Instantly Deploy Out-of-the-box, Customize What You Need
Omni-channel, Contextual Conversations in a Single Interface.
Native WFO, Integrations with Any CRM or Data Source
Twilio Flex: Programmable Cloud Contact Center Platform

15 Reviews

Dialpad

Cloud-based, Customer Engagement with AI
Intuitive, Easy-to-use for Agents, Managers, Supervisors
Out of the Box Dashboards, Reporting, & Integrations
Easy-to-Use Cloud Contact Center Software →

264 Reviews

Genesys

World Class Omnichannel All-in-One Cloud Contact Center
360-degree View of the Customer on Any Device
Deploy in Minutes with a Modern user experience
ACD, IVR, UCaaS, AI, Self-service, Workforce Engagement

53 Reviews

RingCentral

Predictive Dialers, Intelligent ACD, IVR Systems
Toll-free, Local, & Vanity Numbers + Extensions
Guaranteed White Glove Implementation Service
All-Inclusive Inbound, Outbound, Blended, Multi-Channel

533 Reviews

8×8 Inc.

Built-in customer contact and case management tools
Intelligent routing across all channels
Proactive, AI-powered self-service options

678 Reviews

Vonage Business

Add New Agents in Minutes - No Hardware Needed
Seamless 2-way Communications and Real-time Analytics
Easy to Deploy and Manage Omnichannel Features
Integrated CRM. Track and Optimize FCR, AHT, NPS and more

183 Reviews
Recent Reviews for Call Center Software
Since day one Gilbert Herbert have shown patience and his level of mannerism is unmatched. Vonage experienced a glitch when I signed up causing the creation ...

Nextiva One is a revolutionary communication and collaboration platform that has had a profound positive impact on our business operations. This all-in-one...

Nextiva One has transformed our business communication. Exceptional call quality, cloud-based convenience, and unified collaboration tools have made our...

We're absolutely thrilled with Nextiva One! It's been a game-changer in how we communicate and run our business. The call quality is...

I had an incredible experience with Nextiva One during a crucial client meeting. I was on the road and used the mobile app to seamlessly join the video...

We're absolutely thrilled with Nextiva One! It's completely revolutionized the way we communicate and manage our business. The call quality is...
Call centers use inbound, outbound, or blended call center software to better manage call volume and agent efficiency, provide self-service to callers, and improve the overall customer experience. 
Some call centers may also use contact center software, a streamlined and synced omnichannel business communications platform offering multiple channels like voice calling, SMS texting, live chat, social media messaging, email, and more. 
Call centers will also often use CRM software to store and locate key customer information.
The best call center software for your business will depend on factors like your industry, your current and future number of agents, your proposed call center type, the features you do (and don't) need, and of course, your budget. 
We suggest using this page to get a basic sense of which providers may be a good fit, then relying on our in-depth provider comparisons to help you narrow down then finalize your choice.
CRM (Customer Relationship Management) in a call center is a tool providing agents with important, up-to-date, and relevant customer information in real-time. Among other things, CRM systems store data like order history, contact information, account details, and notes on previous customer interactions. CRM improves the overall customer experience by giving agents immediate access to the information they need to best assist the customer, speeding up the overall resolution process and providing more personalized service. 
Your preferred third-party CRM software can be integrated with your call center software, or you can opt to use native CRM features.
To start your own call center, first determine if you'd like to open an entirely remote virtual call center or a brick-and-mortar, physical location. 
Then, choose if you'd like an inbound (receives customer support calls, takes orders) outbound (makes outgoing sales calls, sets up appointments) or blended (can make/receive all types of calls) call center. 
Next, choose your proposed industry, keeping in mind that healthcare, financial services, customer/tech support, and business process outsourcing are especially popular call center operations. 
Choose the number, location, and types of agents you'd like to hire, set attainable goals, determine hours, etc. Before you have an idea of these basics, you should not attempt to purchase call center software or a business phone system in general. 
Once you've chosen your software and implemented a training program for your team members, you're ready to open. 
Instantly compare call center software.
Bottom line quotes from vetted providers.
"GetVoIP's comparison guides made it easy to summarize services and make an informed and cost-effective decision."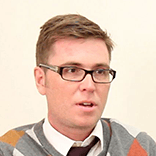 Richard J.
Founder & CEO, Fanology Social