Want to go straight to the answer? According to our research, the best business phone services are Nextiva and Zoom Phone.
Small businesses are embracing future-forward business VoIP telephony solutions to optimize both internal and external communication.
The right small business phone services provide high-quality, reliable voice, video, and messaging communication channels to improve the overall customer experience and improve productivity for team members in the process.
Unlike standard PSTN landlines, virtual phone services offer a myriad of advanced features like call routing, call recording, IVR, and video conferencing.
In this guide, we'll dive deep into some of the best business telephone providers, their pricing, and plans, along with essential features that would best serve your company.
Top 10 Small Business Phone Services for 2022
Here are the best business phone services for small businesses: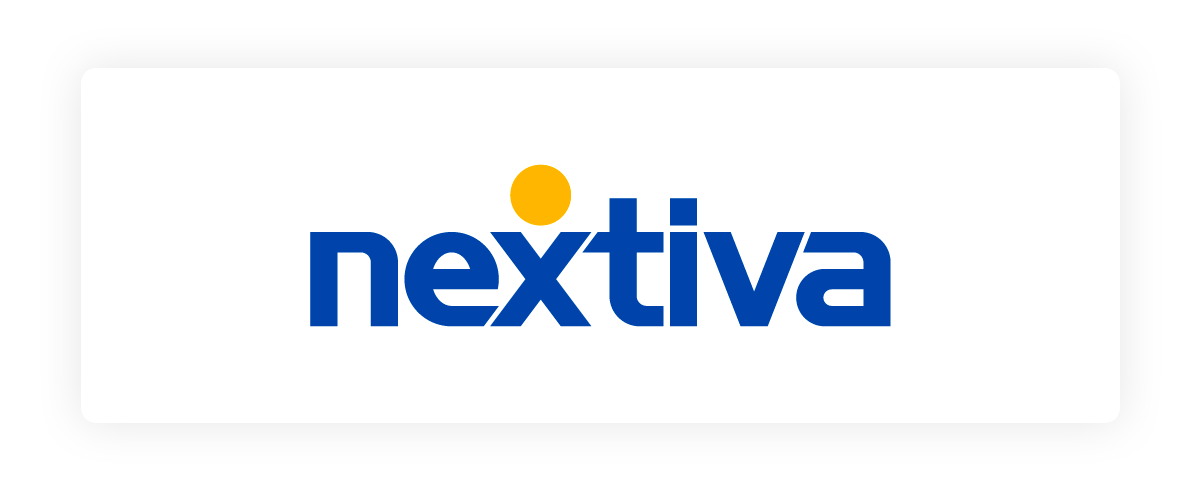 Nextiva is one of the leading providers of business phone services and unified communications with an affordable price and a great choice for ensuring nothing but the best for your organization and clients. Their out spoken customer loyalty and best-in-class customer service has earned multiple awards coming in as the #1 rated provider by USNews and G2.
Best features for small businesses —
The VoIP provider's most basic plan offers features that allow users to easily carry on communications with clients and customers. These include free number porting, online faxing, mobile and desktop app, auto attendant, and unlimited calling and texting. That way, you can stick with your existing phone number and pick up communications right where you left off.
Getting started —
Nextiva offers a thorough page on the website dedicated to helping small businesses get started with their virtual phone service. You can read about individual features and then see how they come together in Nextiva's bundled services.
Additionally, custom user training and onboarding, as well as a completely customizable phone solution, are also available.
Network Reliability and Customer Support —
Nextiva has 8 global points of presence and carrier-grade data centers that offer a 99.999% uptime. It offers 24/7 monitoring, provides live system status updates, and has SO/IEC 27001 certification.
Phone customer service and live chat assistance is available 24/7.
Best pricing plan for small businesses —
Nextiva's Essential plan starts as low as $19/month per user. This gives users the basic VoIP features they'll need for communicating with clients and colleagues. Here's a look at Nextiva's full pricing options.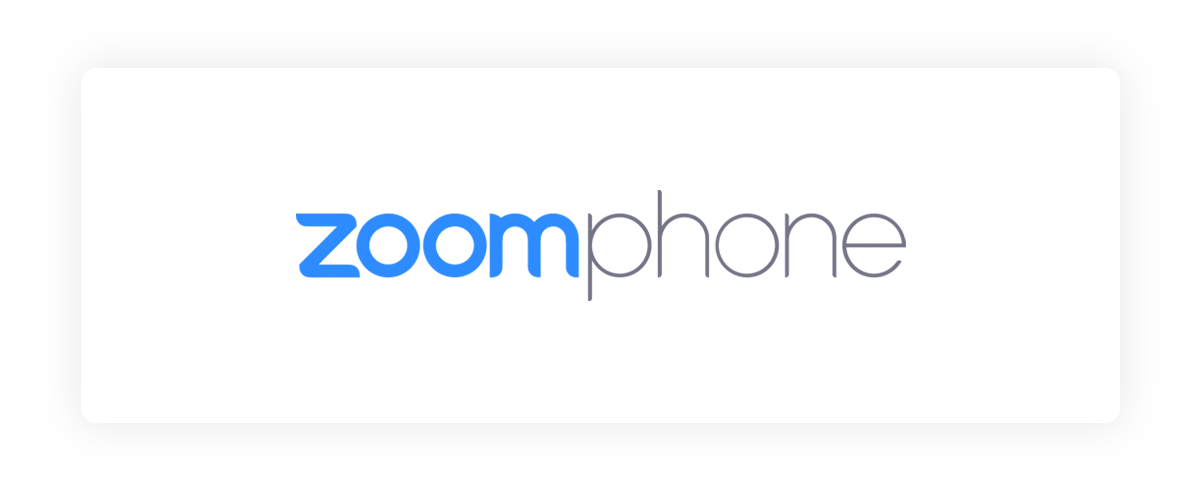 Zoom Phone is a cloud-based business phone service primarily designed for any workforce. It's designed to work as a standalone phone system or alongside a Zoom Meetings video account.
Best Features for Small Businesses —
Small businesses will especially benefit from Zoom Phone's Pro plan which offers unlimited internal calling in the US and Canada, visual voicemail accessible via email, desktop interface, and mobile apps, as well as chat messaging with any existing Zoom user. Free number porting, advanced integrations with tools like GSuite, Salesforce, Slack, and Microsoft 365, and the ability to transition any chat or video call to an audio-only phone call are also helpful tools for SMBs.
Getting Started —
In addition to detailed video tutorials and how-to guides on the Zoom knowledge base, Zoom also offers live training webinars to assist with learning how to setup and use Zoom phone and other products. Users will receive a link to set up their Zoom phones on their own, or they can opt to purchase a more expensive plan with a Customer Success Manager to ease the setup process. Zoom offers 24/7 support through its Bolt chatbot and support plans that offer priority phone, web ticket, social media, and live chat support.
Network Reliability and Customer Support —
Zoom offers a 99.9% uptime and has global points of presence with full network redundancy.
Customer support is available via 24/7 chatbot and 24/7 phone support with callback service. Note that priority customer support via phone is available, so depending on the customer service plan you purchase, you may need to wait a day to receive a callback.
Best Pricing Plan for small businesses —
Small businesses will likely benefit most from Zoom Phone's US and Canada Unlimited Plan, which costs $12.00/user per month for existing Zoom Video users and offers unlimited calling within the United States and Canada, phone extensions, call recording, and one free US or Canada phone number. Additional phone numbers can be purchased for $5.00/month per number. A Metered plan is also available but lacks unlimited outbound calling and SMS testing, among other features the average small business needs. Here's a breakdown of Zoom Phone pricing and plans.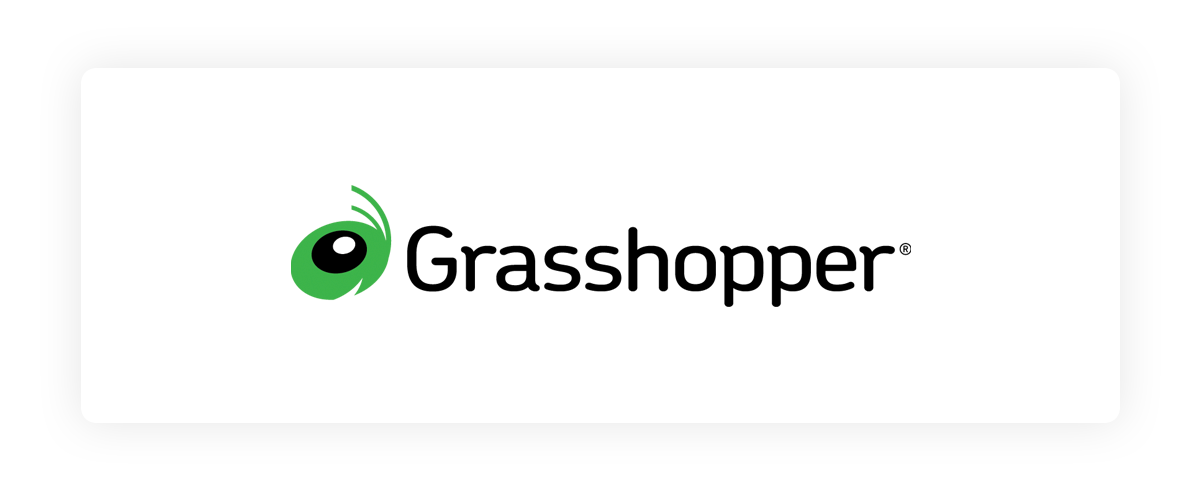 Grasshopper offers the communication tools your business needs to grow. With their wide pool of toll-free numbers available, this business phone service ensures your small business will look and sound professional. It is an excellent choice for small businesses that don't require advanced features and want to avoid being tied to a contract.
Best features for small businesses —
Grasshopper was designed with small businesses in mind as they often have to work longer hours to get their businesses off the ground. One feature that helps with that is Grasshopper's instant response.
If you miss a call from a prospect, Grasshopper will automatically send out an SMS message to let them know you're unavailable. Reaching out with this automated message will eliminate the risk of losing prospects.
Getting started —
Users can easily get started with Grasshopper in just a few simple steps. First, you pick your number and plan, then download the app on your mobile phone and desktop. You then need to configure your settings, and you're good to start using your new phone number.
Network Reliability and Customer Support —
Grasshopper offers 99.999% uptime, as well as 24/7 support and toll-free sales hotline, and an extensive knowledge base.
However, unlike the other providers here, Grasshopper doesn't offer live chat support. Even though the phone support is seemingly available 24/7, reaching a live agent is tough when those assigned to answer support calls are also selling.
Therefore, it's a much more "DIY" approach to self-service than you may be comfortable with.
Best pricing plan for small businesses —
Grasshopper's basic plan starts at $26/month, billed annually. But as it only comes with one phone number and three extensions, it's not the best fit for a small business with employees. The best bet is Grasshopper's Partner plan, which starts at $44/month, billed annually. This plan comes with three phone numbers and six extensions. Learn more about Grasshopper pricing and plans.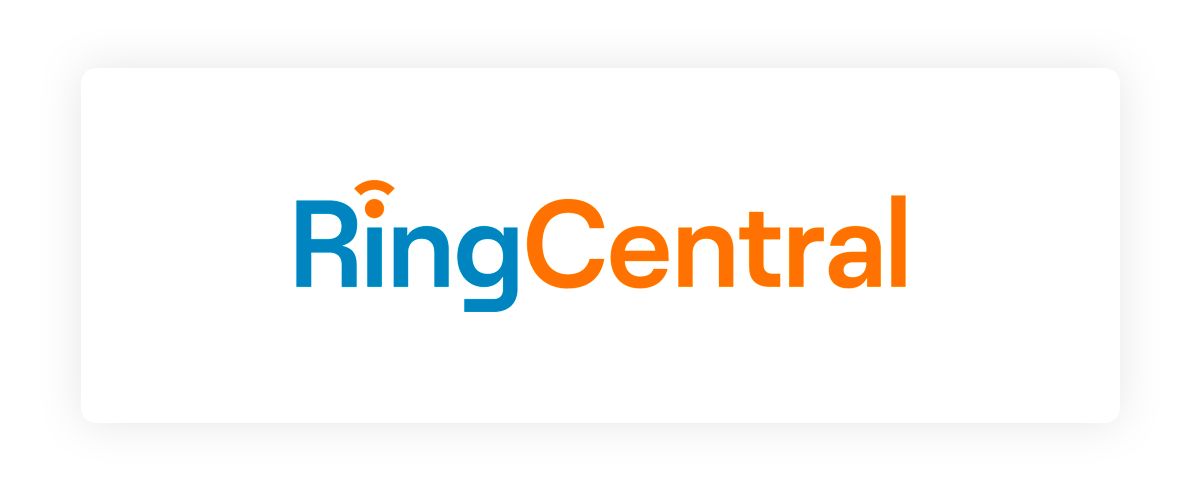 Built for use by organizations of all sizes, RingCentral offers a range of plans and utilizes powerful customization options using APIs. RingCentral prides itself on assisting collaborative teams regardless of location, making it another excellent option for remote teams across multiple countries.
Best features for small businesses —
The Essentials plan is available for up to 20 users — this is a lot more lines than many of RingCentral's competitors provide at the lower rate. Purchasing this plan gives you the freedom to grow your small business significantly. RingCentral users can also take advantage of toll free numbers, free phone calls, and unlimited Business SMS texting.
Getting started —
RingCentral's website states that it's easy to deploy and scale the tool in minutes. You can set up new teams within the centralized admin portal. It's simple to add and remove users, set business hours, and build rules for call routing and call forwarding. Any user can perform these actions remotely.
Network Reliability and Customer Support —
RingCentral offers a 99.999% uptime, 24/7 monitoring, Quality of Service dashboards/live reporting, and carrier-grade data centers with failover redundancy.
All plans include 24/7 live chat and phone support, and users can also file a case online.
Best pricing plan for small businesses —
The Essentials is a sufficient starter plan and includes automatic call recording and an auto-attendant, which ensures users never miss inbound calls and provides virtual receptionist capabilities. You might not get these features in a basic plan from another business phone service provider. This option starts at $19.99/user/month. Here's a breakdown of RingCentral's additional pricing and plans.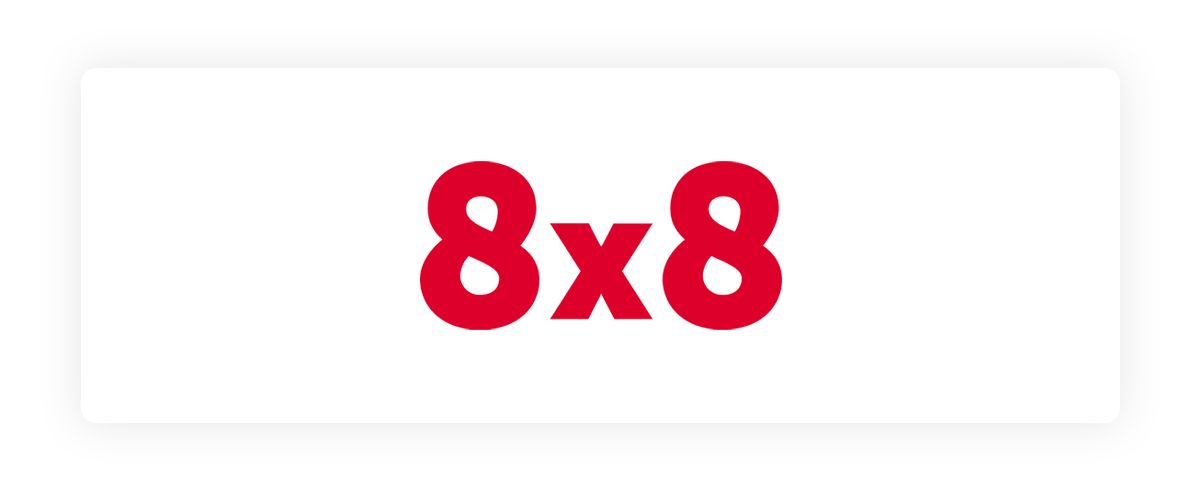 8×8 empowers workforces across 60 countries to connect teams and their customers so they can collaborate faster and work smarter. The UCaaS provider offers real-time business analytics and intelligence, so businesses have unique and actionable insights across all interactions and channels to make data-driven decisions.
Best features for small businesses —
8×8 Express was specifically designed with small businesses and startups in mind. With this option, users will gain access to business SMS texting, one-on-one group chat, and unlimited dialing in the US and Canada, perfect for streamlined, unified communications. Features like instant screen sharing and HD voice and video meetings are also included in the Express plan.
Getting started —
The 8×8 Express plan is ideal for quickly setting up meetings as there is no software requirement – guests can call meetings using a browser-based UI.
Network Reliability and Customer Support —
8×8 has a comprehensive online knowledge base, and its live chatbot, Otto, is available 24/7 (it's one of the best customer service chatbots we've seen.) Users can also file an online support case. Phone support is available Monday-Saturday from 6:00AM-6:00PM PT.
It offers a 99.999% uptime and 24/7 live system monitoring with geographic redundancy. Plus 8×8's onboarding options include complete implementation services, rapid deployment, custom solutions, employee training, and more.
Best pricing plan for small businesses —
Thanks to many features, a lower starting price of just $15 per month per user, and a self-signup option, the 8×8 Express plan is ideal for smaller and larger operations that need the simplicity of voice calling, video conferencing, and messaging in one single app. The first month is free, and no contracts or hardware are required with this plan.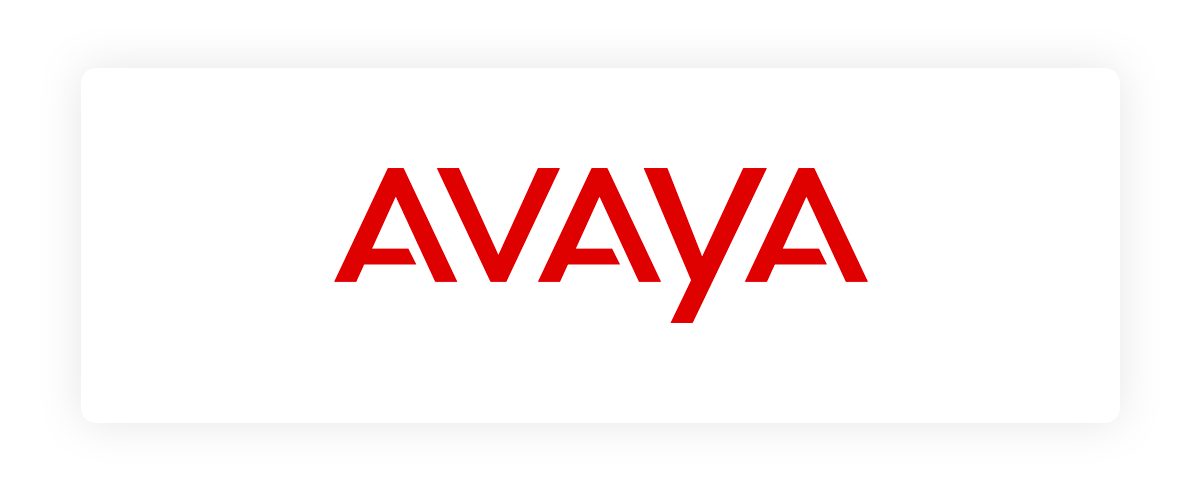 Avaya Cloud Office is an all-in-one cloud communications solution offering unlimited business calling in the United States and Canada, Unlimited Business SMS, audio conferencing, and video meetings for up to 200 participants.
It's more of a seamless unified communications solution than a standalone business phone service and is designed mainly to connect fully remote teams or blended, geographically diverse workforces. RingCentral powers Avaya's cloud phone service, therefore you'll see a lot of overlap in pricing and features.
Best Features for Small Businesses —
Avaya offers many competitive features for small businesses, but what sets it apart is its advanced team collaboration suite, included with all OneCloud plans. Users will enjoy team chat, task assignment and management, document and calendar sharing, and more. Additional features include voicemail-to-email, on-demand or automatic call recording, and unlimited virtual faxing.
Getting Started —
In addition to an easy-to-follow onboarding guide, Avaya offers phone and device rentals to ensure that your team has everything it needs for a successful transition. Users can take courses in the Avaya Learning Center to ease onboarding or purchase pre-paid annual training packages. Avaya Professional Services help managers to choose the right plans, design and implement customized solutions, assist with data migration to the cloud, and more. All Avaya plans offer 24/7 phone and chat support, which gives Avaya a major competitive edge.
Network Reliability and Customer Support —
Avaya Professional Services help managers to choose the right plans, design and implement customized solutions, assist with data migration to the cloud, and more.
All Avaya plans offer 24/7 phone and chat support, which gives Avaya a major competitive edge. However, extensive searching on the Avaya website did not provide any specifics about a guaranteed uptime percentage — only that it offered one.
Best Pricing Plan for Small Businesses —
Though Avaya's Essentials Plan starts at $19.99/user per month, it only includes 100 toll-free minutes per month, allows for only up to 20 users, and doesn't include unlimited audio conferencing or video calls. The Standard Plan, which costs $27.99/user per month, is a much better option for small businesses. It includes 1,000 monthly toll-free minutes, video calling for up to 100 simultaneous attendees, includes multi-level auto attendants, and allows for unlimited users. Additional local, toll-free, and vanity numbers can be purchased at $4.99/number per month.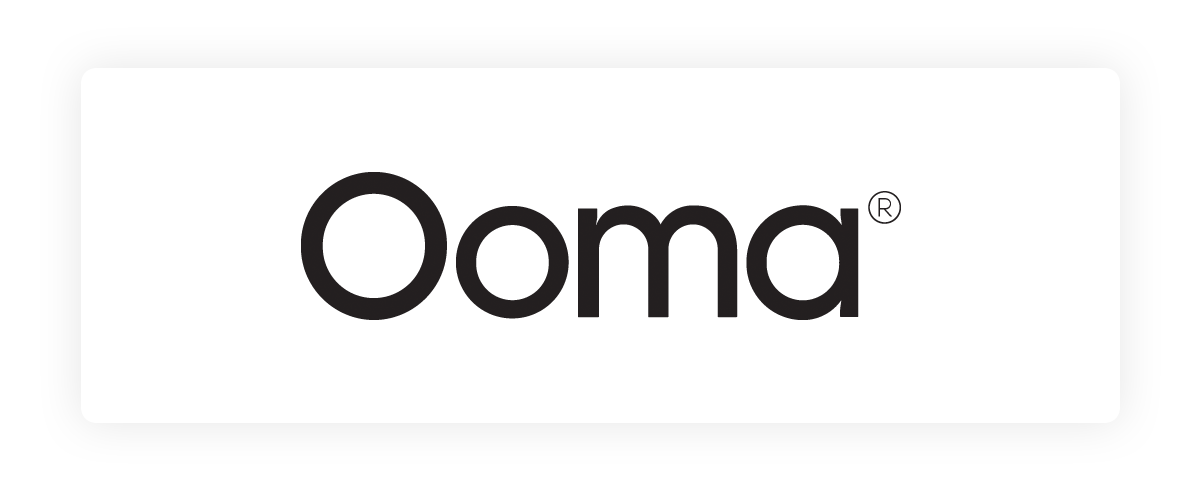 Ooma Office is a basic phone service provider for small businesses and startups with up to ten employees. For many small businesses that want to experiment with a no-frills option, Ooma is a cost-effective solution to cover basic needs by supporting a team's existing analog phones.
Best features for small businesses —
Ooma Office's bare-bones plan offers SIP phone customer support, toll-free number options, a group calling features, emergency (911) services, and voicemail-to-email conversions. Users can leverage more advanced features such as virtual fax and extensions.
Getting started —
Ooma offers a page on its website that helps small businesses get started. It specifically states that setting up your Ooma platform is quick and easy. You don't need any technical knowledge and should be up and running within 15 minutes.
Network Reliability and Customer Support —
Ooma has a 99.99% uptime and traffic monitoring 24/7 with website whitelisting/blacklisting and extension monitoring.
Customer support is available via 24/7 live chat and phone support, giving it a serious advantage.
Best pricing plan for small businesses —

Ooma offers simple plans for new and existing businesses to access a robust communication system at a flat monthly rate without committing to a contract. Their starting plan starts at $19.95/user/month. If you're still exploring the market and plan to test out more than one VoIP service, Ooma is worth considering.
To improve the shopping process, their site conveniently features a rate calculator tool that estimates your taxes and fees based on location. You'll quickly know whether or not a plan like this can handle your business as it grows or if you need to consider an Ooma Office plan with more comprehensive features.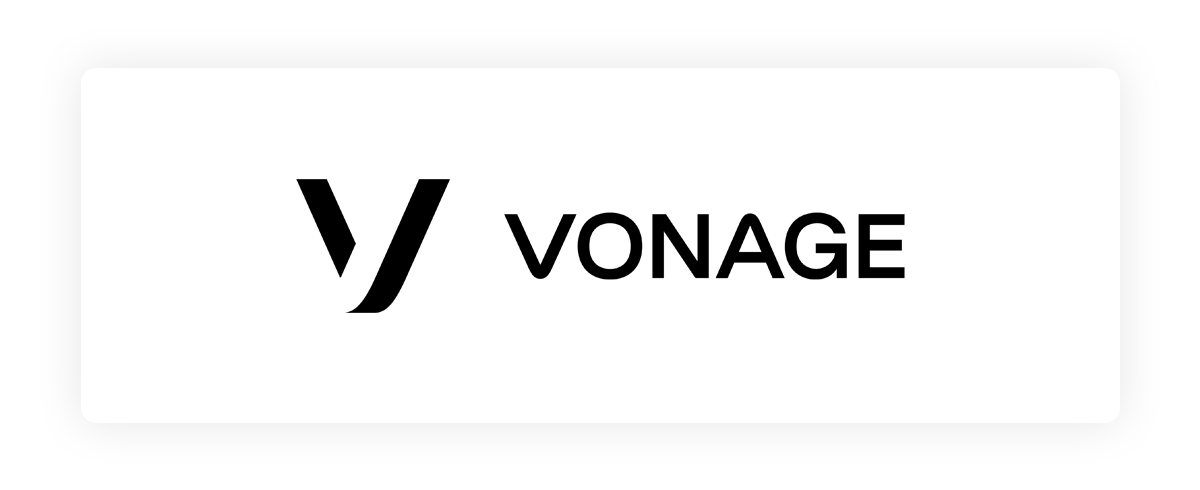 Vonage's small business solution plans include the major features you'd expect from a household name. Designed with a wide range of features, Vonage Business Communications (VBC) features Mobile, Premium, and Advanced options to best cater to organizations of varying sizes and structures.
Best features for small businesses —
Vonage offers more than 50 features across its plans. Its Mobile Plan offers unlimited outgoing and incoming calls, SMS, and team messaging. The Mobile Plan also includes the Vonage App Center. This allows users to integrate whichever business applications they need to make sure that the platform is tailored to their exact business needs.
Getting started —
Vonage Business Communications offers a great introduction and setup guide to get users started with the service. If you subscribe to the setup guide service, a sales representative will work with your team to get your account set up the way you need. It's fairly easy to set up your account on your own.
Network Reliability and Customer Support —
Vonage offers a 99.999% uptime, QoS reporting, automatic failover, and data center redundancy.
It also has a complete online training center, which includes tutorials, user guides, FAQs, and a list of popular topics for easy access. It also offers SupportPLUS, powered by Soluto. This offers prioritized, 24/7 personalized customer support via phone and chat, along with self-service training webinars and highly trained agents with a 93% success rate.
Live chat support is available for all customers weekdays from 9am to 9pm ET, as well as several self-service options using "Vee" in both the IVR and support site.
Current pricing plan for small businesses —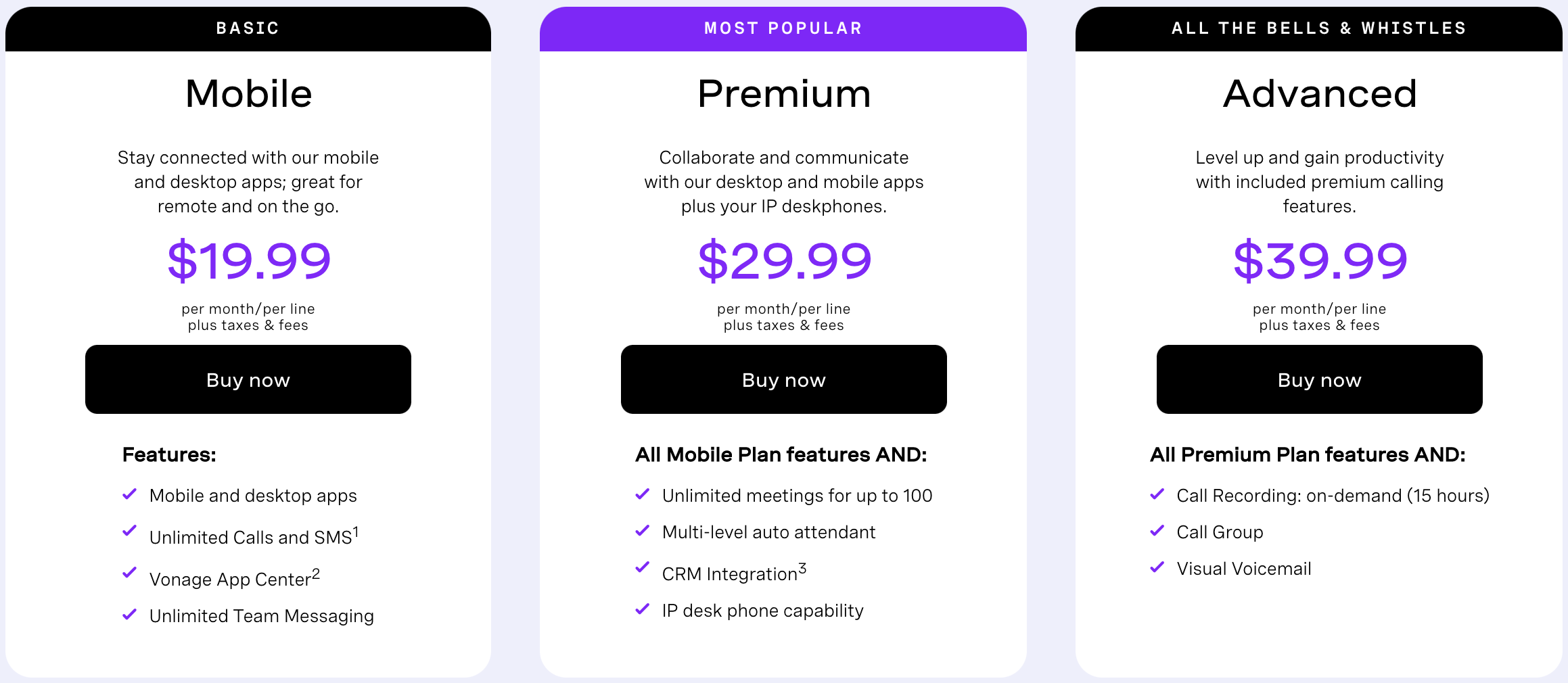 Vonage's basic option is their Mobile plan, starting at $19.99/user/month and provides users with unlimited calling and SMS messaging via their softphone only, seamless integration for desktop and mobile apps, and unlimited team messaging. This plan is perfect for supporting remote teams and those that don't rely on desk phones.
For teams that operate in a more traditional office setting and those who tend to rely on cross-platform collaboration, Vonage's Premium plan is ideal. Under this plan, business phone service users pay $30 per month to communicate or collaborate across all device types, including desk phones with more advanced call handling features. Premium users also gain access to Amazon Chime-supported video conferencing, chat, and file sharing for up to 100 people.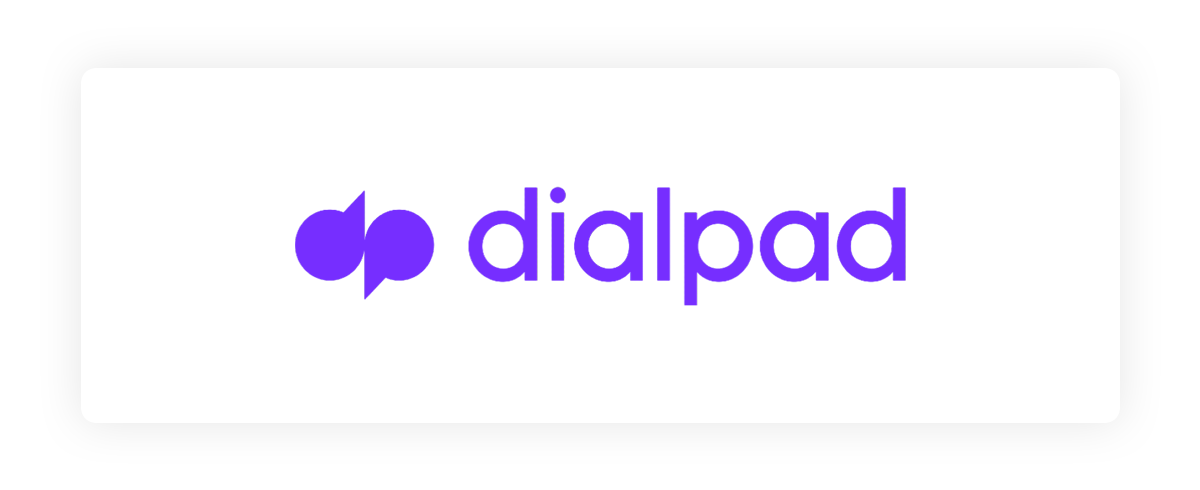 Dialpad is a moderately-priced provider for small to mid-sized businesses. Dialpad plans come equipped with most, if not all, VoIP and Unified communication capabilities a small business would be looking for.
Best features for small businesses —
Many find it an ideal virtual phone service because, in addition to features like voicemail transcription, SIP phone support, and video conferencing, Dialpad focuses on integrations and innovation. For example, Dialpad's basic plan offers G Suite and Office 365 integrations to offer users a well-rounded unified communications experience.
Getting started —
Dialpad lets users quickly get started by offering a 14-day free trial for any on their plans. Once you've signed up, you can quickly add users and add numbers instantly.
Network Reliability and Customer Support —
Interestingly, Dialpad claims to offer 100% uptime, but a glance at their incident history page shows that there are times they have dipped below 99.9% uptime.
That said, Dialpad offers AES-256-bit encryption and 24/7 network monitoring and has 11 data centers across seven continents with physical onsite security.
Dialpad offers 24/7 live chat support and 24/7 live phone support. It also has an extensive online database and help center with self-service tutorials and FAQs. Dedicated Customer Success Managers are also available.
Best pricing plan for small businesses —
The basic plan starts at $15/user/month, billed annually. Users also have the option to pay $20/user/month (billed monthly), in turn, receive software with an emphasis on convenience, seamless third-party app integration, and support for both iOS and Android cell phones.
It's one of the less-expensive service providers for its advanced business phone line offering, including video conferencing and SMS/MMS messaging services. By forgoing a focus on hardware options and installation/training, teams are left with more time to customize default settings. That way, they can quickly enjoy the benefits of contact management, encryption, and IVR (interactive voice response).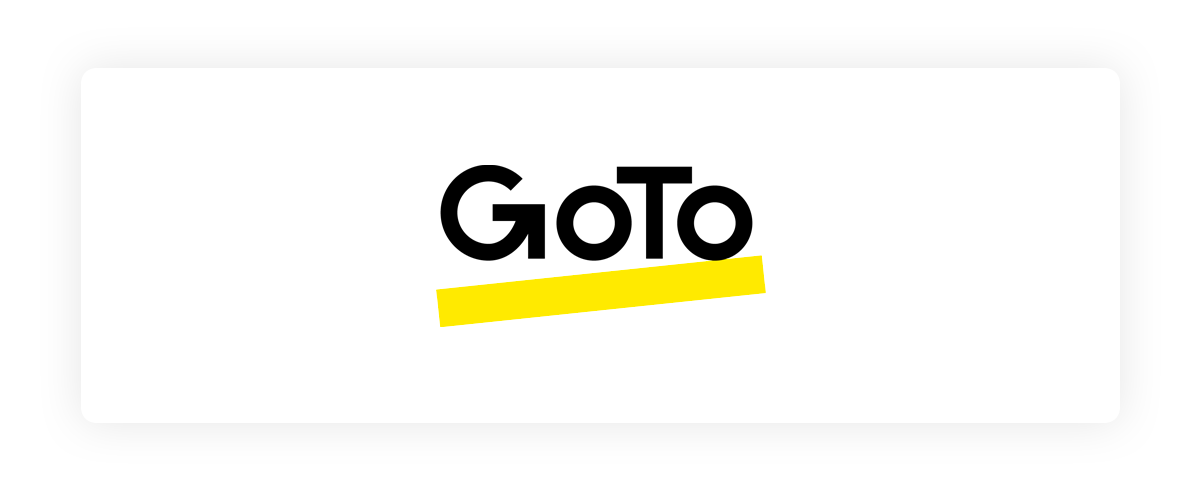 GoToConnect is a cloud-based phone service that replaces your older equipment with a virtual PBX to improve interactions. GoToConnect's impressive portfolio contains over 80 enterprise-class hosted PBX features to give clients an edge over the competition.
Best features for small businesses —
The VoIP provider's Basic plan provides the core features for unified communications. Users can leverage advanced calling features like find me/follow me, auto attendants, ring groups, and call queues. This is a step up from basic calling features offered by traditional landline phone networks. Certain plans also offer real-time analytics, which is vital in making data-driven decisions.
Getting started —
GoToConnect's platform can be deployed in a matter of minutes. The VoIP provider offers a user guide within its support section. Their help center provides step-by-step guides for creating your account, setting up apps and your phone, signing into your account, and more. It also provides guides for setting up ten various preferences within your account.
Network Reliability and Customer Support —
GoToConnect offers a 99.999% uptime and 24/7 live monitoring of networks and individual issues like data packet loss, open port testing, and available bandwidth information.
Its support homepage offers access to its robust online knowledge base, organized by category, and 24/7 phone support.
Best pricing plan for small businesses —
GoToConnect offers a Basic plan that starts at $22/user/month, billed annually. As the Basic plan only offers video conferencing for up to four participants, this option is a little limiting. The Standard plan offers a wider breadth of features, which is $26/user/month, billed annually.
Business Phone Service: Essential Features
Small business phone services should consist of robust and reliable features that are easy to use. Most reputable business VoIP systems understand that business owners want to try phone features before upgrading or committing to a multi-year full package.
You're bound to find commonalities between small business phone services promoting advanced add-on features as you shop around. These can usually be purchased individually without a plan and provide unique insights valuable to businesses across all industries. Here are some of the most important features to be to look out for:
Custom Greetings & Premium Hold Music – no one enjoys being left on hold for long stretches, but many callers also appreciate not suffering call waiting times in silence or being forced to listen to sterile elevator music. Hearing a custom greeting and royalty-free hold music before a call transfer can give callers a better impression of the interaction. It also makes your company seem far more professional.
HD Video Conferencing – Many business phone service providers offer HD video conferencing capabilities, enabling high-quality web conferencing straight from the platform. This eliminates the need for third-party video platforms like Skype or GoToMeeting. Having reliable HD visuals and sound promises clear communication to simplify internal operations for remote teams.
Integrations – Integrations are valuable for keeping connected to your other tools, existing customer base and helping the customer service team streamline processes with crucial data. Many phone providers offer an array of commonly used apps that sync seamlessly with your phone system. These pair productivity tools like call tracking, CRM, live chat and other features to the phone system.
Call Analytics – Just like web analytics and social media reports, call center analytics can provide a wealth of knowledge and help you optimize performance on anything from conference calls to call logs. This is a worthwhile investment for any company looking to optimize call management impact, track leads, and evaluate the success of call center reps.
Vanity & Local Business Phone numbers – be on the lookout for VoIP phone service providers that offer free local numbers, virtual numbers, extensions, as well as access to toll-free vanity numbers. Any VoIP number should come with a caller ID.
Voicemail Transcription and Voicemail-to-text – Listening to lengthy voicemail messages wastes a lot of time, and it's especially hard to determine which calls to prioritize if you can't figure out what the caller needs without listening to them. Voicemail-to-text changes all that by providing you with a written transcription of all voicemail messages. Voicemail-to-email automatically sends either text voicemail transcriptions or attached MP3 voicemail recordings to your email address.
Call Recording – Call recording allows you to record inbound/outbound calls automatically or on an on-demand basis, offering stronger call monitoring and individual agent evaluation. Sometimes, you can pause and restart recordings when sensitive information is discussed.
Mobile Application/Softphone – No VoIP phone system is worth considering unless it has a corresponding mobile application for both Apple and Android devices (which means your VoIP system can function on both smartphones and tablets.) Want to take calls on your desktop computer as opposed to your mobile device?  That's where VoIP softphones come in.
To explore more features, check out this video:
Business Phone Service: Look Beyond Price & Basic Solutions
Reliable and affordable phone plans are necessary for any business, regardless of size. Traditional phone service providers might be household names, but their small business phone plans are typically lackluster compared to business VoIP. They come with hidden fees and a general disconnect regarding managing entrepreneurial needs and modern business communication methods such as team messaging.
With higher plan base prices and extra charges, cloud-based business phone systems companies present excellent alternative solutions. They deliver cutting-edge business phone services with powerful mobile apps that brands need to survive in a landscape dictated by convenience and accessibility. If you're interested in learning more about what VoIP phone systems offer, look at our comprehensive deep-dive of our top business VoIP picks.
Business Phone Service FAQs
Business phone service costs an average of $25.00 per user per month. Keep in mind the exact price will vary according to provider, the chosen plan, and available features. Buying an annual plan is often cheaper than purchasing month-to-month plans, and volume discounts may be available.

The basic steps to get a business phone line are:
Choose your preferred VoIP provider

Select the type of phone number you need (local, toll-free, vanity, etc.)

See if your desired phone number is available by entering it into the provider's number database

Purchase your preferred plan and hardware

Activate your business phone number by paying for your service
You should buy a business phone if your team members would benefit from traditional desk phones with features like built-in color LED screens for video calls or a touchscreen display. However, most VoIP phone system users follow a BYOD (Bring Your Own Device) model, which allows users to connect their phone system software to their personal or work mobile phones and/or desktop or laptop computers.

The average business has anywhere from 4-10 phone lines. Factors to help you determine how many business phone lines you need include:
Daily call volume in relation to your current number of employees
Number of daily simultaneous calls
Number of offices
Number of desired separate phone numbers
Your budget and specific industry
Your hardware/equipment