Provider

Features

Money Back

Reviews

More Details

Nextiva

No Reported Outages in 4 Years - Highest Reliability
Unlimited Calls, Texts, Faxing, Video, Chat
FREE HD Phones + FREE Expert Setup
Perfect for Remote Teams & Employees

As low $10/mo. Cancel Anytime for a Full Refund
2907 Reviews
SPECIAL OFFER 50% OFF →

RingCentral

Unlimited Calls/Fax/SMS/Conferencing
Includes 100+ Premium Features
Trusted By Over 400,000 Businesses Globally
Find a Better Deal - Price Match Guarantee

Free trial. Cancel anytime.

490 Reviews
RingCentral MVP: MQ Gartner Leader in Cloud Communications →

Zoom

One App for Phone, Video, Meetings, Chat
Elevate A Call-to-Video Meeting with 1 Click
Secure HD Audio, Voicemail & Call Recording
24/7 Global Customer Care & Support

As low as $10/mo/user, Cancel Anytime

61 Reviews
Zoom One: Streamline Voice + Video + Whiteboard + Chat →

Vonage Business

Special Offer: 30% off For Life of Plan
Personalized Solutions for Any Sized Business
Connect Anywhere: Desktop & Mobile App

As low as $13.99/line/mo

172 Reviews
Vonage Cloud Comms: Voice, Video, Meet →

OpenPhone

Rated #1 in Customer Satisfaction on G2
Collaborate with Shared Phone Numbers
Build Better Relationships with a Lightweight CRM
Integrate with Salesforce, Hubspot, and More

Free trial. Cancel anytime.

19 Reviews
Switch to OpenPhone and Get Your First 2+ Months Free →

GoToConnect

All-in-one Platform (Phone, Meeting, Messaging)
Purpose Built for Small and Mid-sized Businesses
Easy to deploy/manage/scale while being easy on cost
99.999% Uptime & 24/7 Customer Support Built in

Cancel Anytime, First Month Free

138 Reviews
GoTo Connect: Built for SMB's like yours →

ClarityTel

Unlimited Calling - Flat Rate Billing
40+ Enterprise Class Calling Features
No Contracts – Quick & Simple Set-Up

30 Days

9 Reviews
Business VoIP Made Clear and Simple →

1-VoIP

99.999% Uptime Guarantee
Experienced US Based Customer Service
Lower Total Cost with No Hidden Fees

Cancel Anytime, No Fees

29 Reviews
Unrivaled Business Phone System →

Intermedia

Video, Voice, Chat, Contact Center and more
Easy Set-up, Simple to Use
Free Business Phone for Every User
J.D. Power Certified 24/7 Support

No contract required, cancel anytime

11 Reviews
Trusted by 1.4M Business Users →

Dialpad

A Cloud-based Communications Platform
Deploy In Minutes, Easily Add/Edit Employees
Voice AI Technology to Transcribe Calls
Voice, Texts, Video, Meetings on Any Device

Free trial. Cancel anytime.

262 Reviews
Dialpad Talk: Unified App for Video, Voice - Instant Setup →

Ooma

Work From Anywhere. FREE Mobile App
Keep Remote Team Collaborating with Video
Seamless Communication on Multiple Devices

No Contracts. 30 Days Risk-Free

34 Reviews
All-in-One Voice and Video Solution →

8×8 Inc.

Unlimited Calling/Fax Up to 47 Countries
HD Video Conferencing, App & Browser
Texting and Team Messaging
Mobile and Desktop App

Starts at $15/mo. Free Trial.

651 Reviews
One Platform: Voice, Video, and Chat →

Grasshopper

Send Texts From Your 800 Number
Over 250,000 Customers Worldwide
24/7 Live U.S. Support + VoIP + WiFi Calling
2000 Minutes/Mo + Unlimited Extensions

30 Days, Full Refund

2 Reviews
Choose From 3 Plans + 10% off on Annual Plans →

Avaya

Simple Communications: One App, Any Device
One Month Free + 20% off + 50% off Phones
100+ Business App Integrations

30 Days Risk-Free

45 Reviews
Call, Chat, Meet & More with Avaya Cloud →
Get
unlimited
calls, text, and video on any device
*Exclusive offer: As low as $10/mo/user
Yes, VoIP is good for small businesses because it cuts communication costs by as much as 50%, eliminates the need for expensive, on-premise hardware that takes up valuable office space, and comes with a host of advanced features unavailable on landlines. 
Other benefits of VoIP for small businesses include:
Mobility and flexibility for teams
Improved customer self-service via IVR

Actionable insights from VoIP analytics

Simple and quick installation/setup process

Highly scalable, easy to add new users/features

HD call quality 
VoIP service costs an average of $15.00-$25.00/user per month. Lower-cost options from $9.99/user per month are available, but come with few of the advanced features most companies need.
A la carte, customizable VoIP plans are also available, which lets admins scale features as their needs evolve.
More expensive plans can cost $50.00/user per month and up, and usually include additional phone numbers, more communication channels, extensive third-party integrations, and advanced analytics. 
Businesses should use VoIP primarily because traditional landline telephones are already well on their way to becoming obsolete. 
Today's consumers expect businesses to be able to offer the benefits of VoIP features like SMS texting, IVR, and automated callbacks. Team members also benefit from VoIP, thanks to key features like remote phone system access, visual voicemail, and instant team chat messaging. 
Expect to see increased productivity, a lower employee turnover rate, and higher CSAT scores when you switch to VoIP.
VoIP is very reliable for businesses, as any quality provider offers a minimum of 99.9% guaranteed uptime (the gold standard is 99.999%.) 
However, remember that VoIP hinges entirely on the strength and quality of your Internet connection – so it's always better to rely on an Ethernet connection with a minimum bandwidth of 100 upload/download kbps for each line. Check with your Internet Service Provider to review your current plan. 
Some users install automatic backup batteries to ensure their VoIP phone system still works during a power outage. As long as mobile devices like smartphones, tablets, or laptops still have power and Internet access, you can simply forward calls to these devices until power is restored. 
Use our QuoteMatch to get started with Business VoIP.
Instant quotes from top providers:
"GetVoIP's comparison guides made it easy to summarize services and make an informed and cost-effective decision."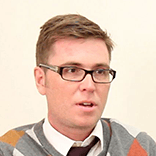 Richard J.
Founder & CEO, Fanology Social