Provider

Features

Money Back

Reviews

More Details

Nextiva

Amazing Service Guarantee

Includes 100+ Enterprise Class Features
Works with Any Existing VoIP Hardware
Advanced Call Intelligence Analytics

Cancel Anytime within first 30 Days for full refund

2997 Reviews

RingCentral

Cloud Powered Enterprise Phone System

Trusted by Over 350,000 Businesses
HD Video Conferencing Up To 50 Users
Gartner Magic Quadrant Leader for UCaaS

30 day free trial. Cancel anytime.

533 Reviews

Zoom

Zoom Phone: Streamline Voice + Video

One App for Phone, Video, Meetings, Chat
Elevate A Call-to-Video Meeting with 1 Click
Secure HD Audio, Voicemail & Call Recording
$20 Unlimited Domestic Calls in 40+ Countries

As low as $10/mo/user, Cancel Anytime

99 Reviews

Vonage Business

Game-Changing Enterprise Business Solutions

Powerful Unified Communications
Scalable, Reliable and Fully Managed
Elevated QoS for Voice, Video and Data

Cancel Anytime, No Termination Fees, Pay for Usage

176 Reviews

GoTo Connect

Fully Customizable Hosted Enterprise VoIP

100% USA Based Support
Unlimited Calling & Conferencing + 40 Free Features
Easy Setup - No Contracts - Simple Pricing

Cancel Anytime, Fees May Apply

138 Reviews

Dialpad

Leader in Cloud Business Communications

Instant Deployment, No Hardware Needed
Trusted by Over 50,000 Businesses
New Customer Promo - Save Up to 40%

Free trial. Cancel anytime.

264 Reviews

8×8 Inc.

Trusted by 40k Companies in 100+ Countries

Real-time Business Analytics Tools
5-Time Garnter Magic Quadrant Leader
Best Industry SLA and 99.997% Uptime

30 Days

678 Reviews
Recent Reviews Enterprise VoIP Users:
Good platform for small business and reasonable price. Compatible with other platforms making it easy to integrate with other platforms. Customer service is ...

8X8 has a great support team and they always resolve my concerns in a timely manner. Also, the support agents are knowledgeable, polite and very...

Our team utilizes Ring Central in our daily business routines. We find it helpful to be able to forward calls to other team members and to cell phones, when ...

We have been using RingCentral for a few years at our firm office now. We have had issues and sometimes it takes a while to get someone to help us but when...
Use our QuoteMatch to filter Enterprise VoIP Providers.
Bottom line quotes from top-winning providers.
"GetVoIP's comparison guides made it easy to summarize services and make an informed and cost-effective decision."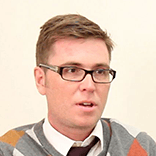 Richard J.
Founder & CEO, Fanology Social