2013 has been another banner year in Internet Telephony. Even as the year rounds out, VoIP continues to go strong, grabbing an ever-increasing market share and introducing innovations that make it easier than ever to utilize the technology anytime from anywhere. While the year was big for the industry as a whole, some tech giants pushed harder than others to truly advance the platform and change the way we see and value Voice over IP technology.
1. Dr. Qi Lu – Microsoft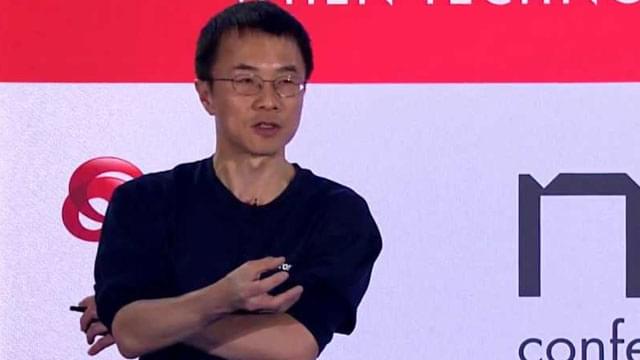 The executive vice president of Microsoft's Applications and Services Group, Dr. Lu heads up, among many other products, Office 365, Lync, and Skype. Microsoft has been busy with VoIP initiatives this year as they've made Skype an integral part of their new gaming and multimedia system, the Xbox One. They've also created a unified communications suite, Office 365, which moves most of their productivity software to the cloud. Furthermore, the Lync IM client is compatible with many new VoIP phones. The work of people like Dr. Lu is what makes Microsoft a household name.
2. Tomas Gorny – Nextiva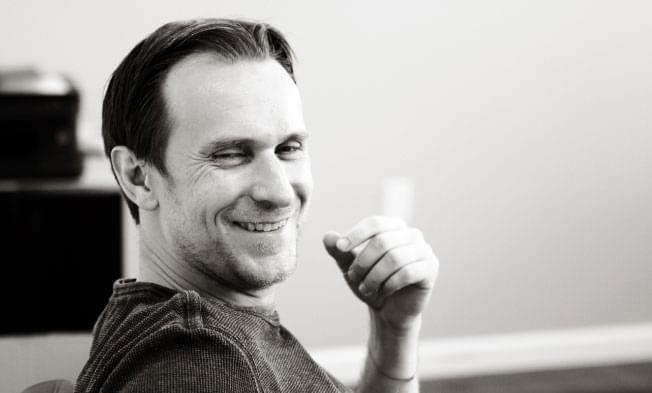 Tomas Gorny is the CEO of Nextiva. With a 100% CEO approval rating according to Glassdoor, and an extremely satisfied workforce, Tomas and Nextiva are redefining the market. Nextiva continues to set the gold standard for customer experience in the business communications arena. The company refers to its service delivery as "Amazing Service" and in 2013 we noticed a tremendous rise in praise from Nextiva customers across Twitter, Facebook, YouTube and GetVoIP. Gorny is influencing the world of VoIP by encouraging his team to strategically grow the company, thereby giving even more customers a reason to switch, and employees a reason to stay.
3. Rowan Trollope – Cisco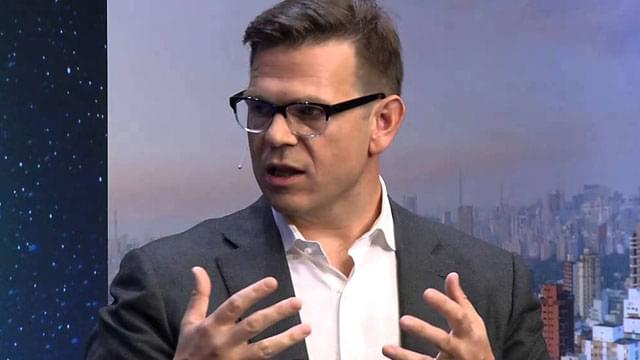 As the head of Cisco's Collaboration businesses, Rowan Trollope's goal is to provide customers with a collaboration-experience that's even better than in-person. Cisco is consistently acquiring new, smaller, businesses. The recent purchase of Collaborate.com shows its commitment to continual innovation in the UCC market. Trollope is trying to form a business platform that can work on any device with any network to connect people over voice, chat, or text, rather than the "walled garden" approach favored by many competitors.
4. Rich McBee – Mitel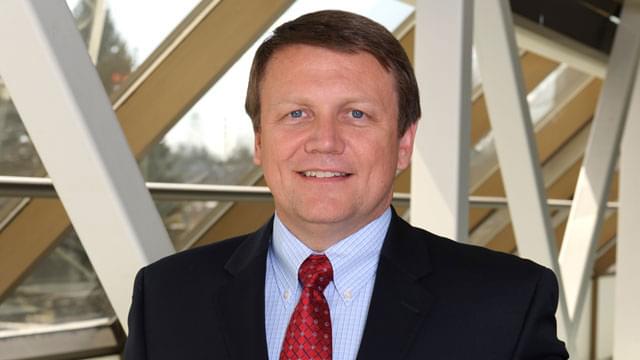 Rich McBee's most notable accomplishment of the year was merging his company, Mitel, with Aastra. In doing so, the two companies will have a combined $1.1 billion in revenue, and a customer base of 60 million end users. Additionally, the new company, which will keep the Mitel name, will have the number one market share in both Western Europe and in Canada.
5. Mike Oeth – OnSIP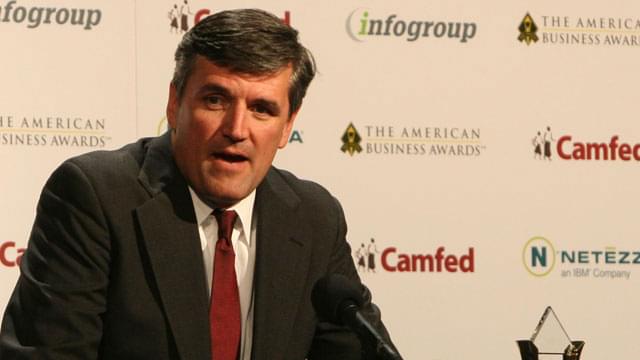 OnSIP CEO Mike Oeth won a Gold Stevie from the American Business Awards in 2013. The New York City-based VoIP provider has over 20,000 SMB customers, including some of the top names in tech startups. OnSIP's business model is a radical departure from traditional PBX price structures, charging extra only for when customers connect over the PSTN. This new model inspires other, upcoming VoIP companies to do the same.
6. Sheryl Sandberg – Facebook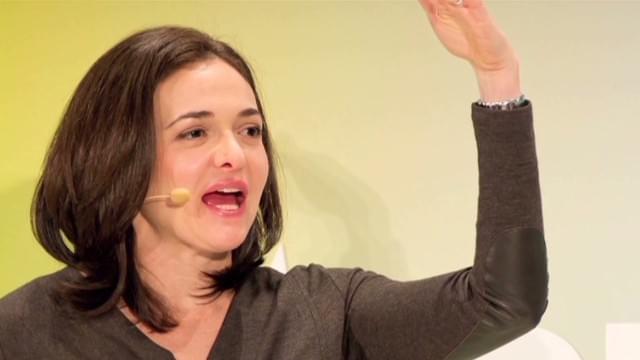 Although Mark Zuckerberg is the public face of Facebook, COO Sheryl Sandberg is thought of as the real drive behind Facebook's push to innovate. Starting back in April, Facebook began to roll out voice communications between friends, augmenting their Facebook messenger into a legitimate alternative to using a phone. The app works with either Android or iOS, and it doesn't matter if the two friends are using different operating systems. In doing this, the social media mogul is looking to compete with services like Apple's Facetime and Google's Hangouts. SMB-focused VoIP providers will have to find a way to compete against household names in the market.
7. Vlad Shmunis – RingCentral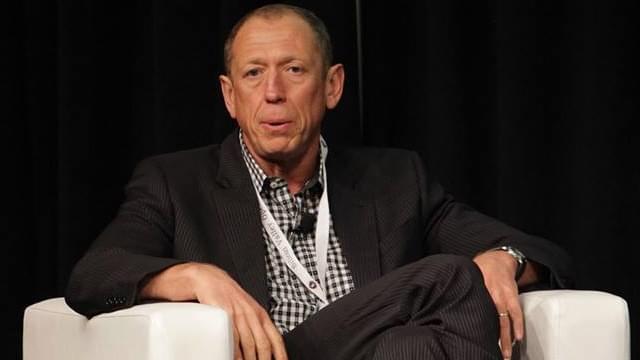 Under Founder and CEO Vlad Shmunis. RingCentral started off the year with an agreement with AT&T to provide hosted PBX to AT&T's business customers under the name "RingCentral Office @ Hand From AT&T." RingCentral rang the bell of the New York Stock Exchange in September to celebrate its initial public offering. The entire deal was worth $97.5 million. At this rate, RingCentral will continue to be financially successful and bring VoIP to many more businesses well into the future.
8. Larry Ellison – Oracle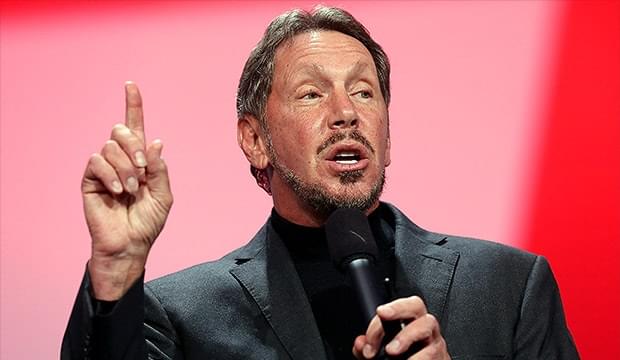 According to Forbes Magazine, Oracle CEO Larry Ellison is the third-wealthiest man in America. As such, it stands to reason that Oracle's decision not to buy cloud service provider Avaya was probably a good one. Avaya has been operating at a loss for more than a year, although they are showing signs of improvement. Oracle's decision not to purchase Avaya may shape the future of that company.
9. Larry Page – Google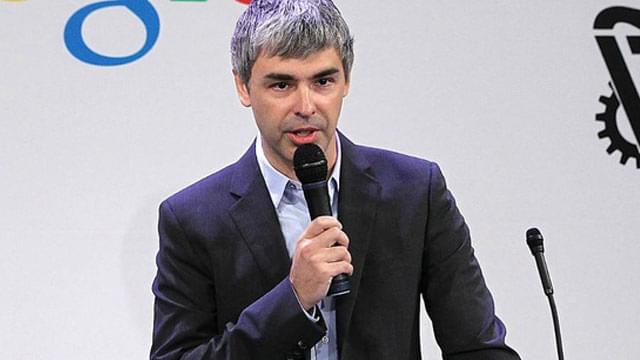 Google's CEO, Mr. Larry Page, has been the face behind this year's innovations in Google Hangouts. On May 15, 2013, Google announced that Hangouts would incorporate Google Voice and SMS texting. With that announcement came the news that as of May 15, 2014, many third-party apps that use the Google network, like Groove IP and Talkatone, would be limited or shut down entirely. The Google Hangout app for iOS and Android will be a mobile VoIP-based alternative to native AT&T, Verizon, Sprint and T-Mobile phones. Either way, the shutdown will affect many companies that relied on Google's voice network.
10. Kevin J. Kennedy – Avaya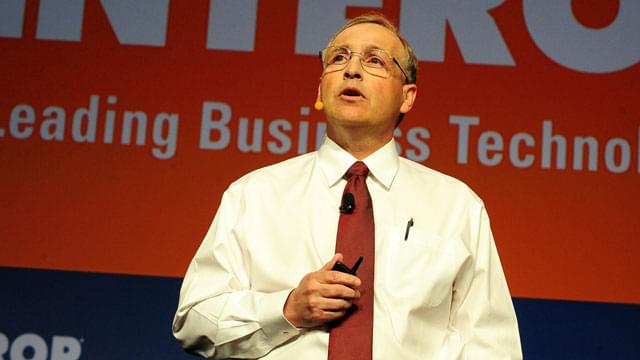 Dr. Kennedy, President and CEO of Avaya, also serves as a member of President Barack Obama's National Security Telecommunications Advisory Committee. The NSTAC, a team of over 30 industry leaders, advises the President on the best ways to get reliable telecommunication services available to the American public. Avaya's current videoconference platform takes 60%-80% less bandwidth than competing codecs. Still, there continues to be competition and innovation in VoIP, and every company pushes the boundaries of what's possible, making others catch up or even go further.
11. Jeff Pulver – Zula
In his own words, Jeff Pulver describes himself as a "habitual entrepreneur who likes to start Internet communications companies." Among his list of accomplishments are co-founding Vonage, publishing VON Magazine, and creating the Free World Dialup. More recently, he started a new venture, Zula, which has been called a WhatsApp for business. The Zula App, which was designed with an eye towards the Millennials, is a productivity tool that combines many UCC tools, like conference calling and group texting, and puts them on your smartphone. Never one to rest on his laurels, Pulver continues to push himself and encourage others in both business and personal affairs.
12. Marc Lefar – Vonage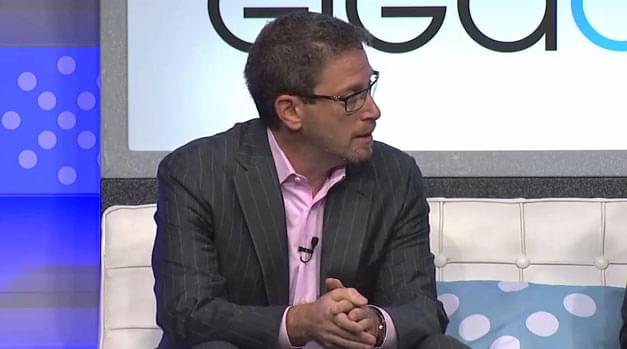 CEO Marc Lefar led Vonage through their $130 million dollar purchase of the SMB VoIP provider Vocalocity in November of 2013. In doing so, Vonage will now market to SMBs under the name Vonage Business Solutions. Lefar expressed optimism that Vocalocity's platform would compliment Vonage's brand name. Additionally, Vocalocity's platform is much more advanced than Vonage's previous SMB platform. Vonage which for many is already the first name in VoIP, is now expanding their capabilities to be an important player in the business VoIP arena.
13. Wain Kellum – Vocalocity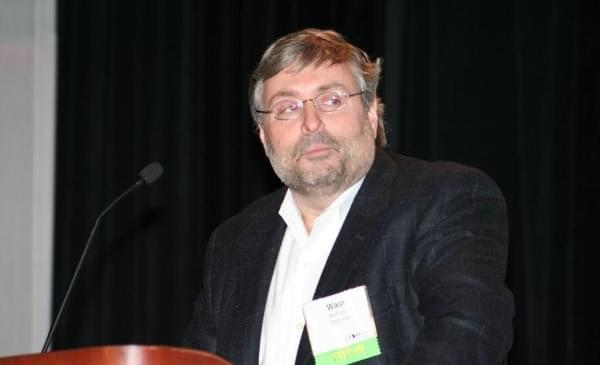 As the former CEO of Vocalocity, Kellum is now the president of newly-rebranded Vonage Business Solutions. Under this brand, Vocalocity continues to innovate—recently unveiling new desktop and mobile applications, as well as a paid plug-in that syncs with Salesforce.com. In a recent interview with the New York Times, Kellum revealed his view that all human beings have a desire to be part of something bigger than themselves. This outlook affects anyone that does or wants to work for him.
14. Mark Spencer – Digium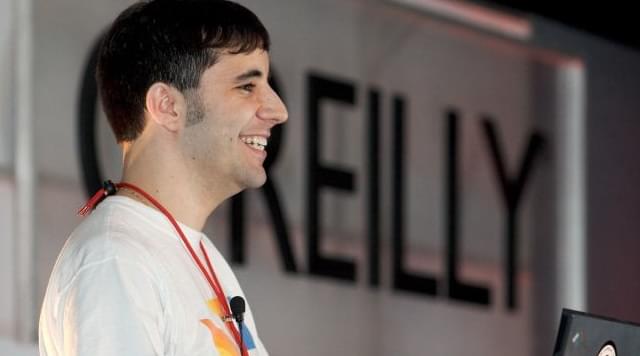 Mark Spencer, creator of the first open-source software based PBX, is no less relevant today than when he first started. One of the biggest moves head by Spencer  in recent memory was Digium's partnership and eventual acquisition of hosted VoIP provider VocalCloud. The two companies developed Switchvox Cloud, which offered the same benefits and features of the popular on-premise solution Switchvox, but in a hosted solution that better fit businesses with 3-50 employees. The impact of Asterisk would be hard to understate, as it forms the basis for countless free and paid PBX solutions.
15. Eric Stang – Ooma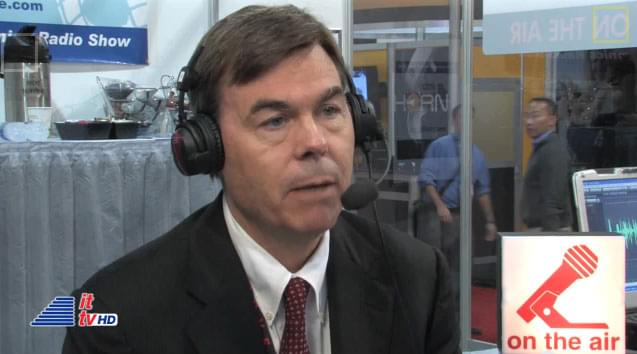 Eric Stang is the CEO of Ooma, one of the top residential VoIP providers. Under Stang's leadership in 2013, Ooma introduced Ooma Office. Ooma, like Vonage, is seen at retail stores and wholesale clubs, including Costco. Ooma, like Vonage, is one of the first names in residential VoIP. How well they can expand into hosted PBX systems is yet to be seen.
16. David Morken – Bandwidth.com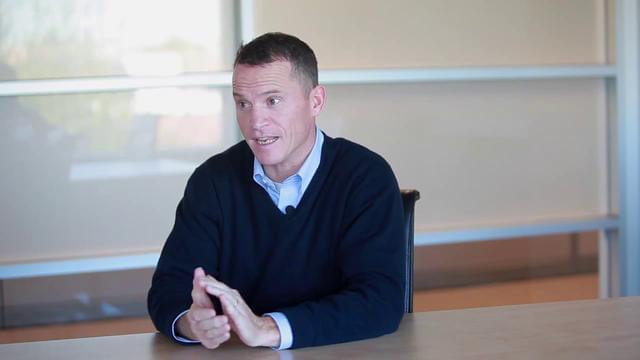 David Morken founded Bandwidth.com in his friend's spare bedroom in 1999. Now Morken is the head of one of the fastest growing communications companies. Morken and Bandwidth.com won a 2013 American Business Awards Ernst & Young Entrepreneur of the Year and won a Gold Stevie Award for Maverick of the Year.
17. Michael Tessler – Broadsoft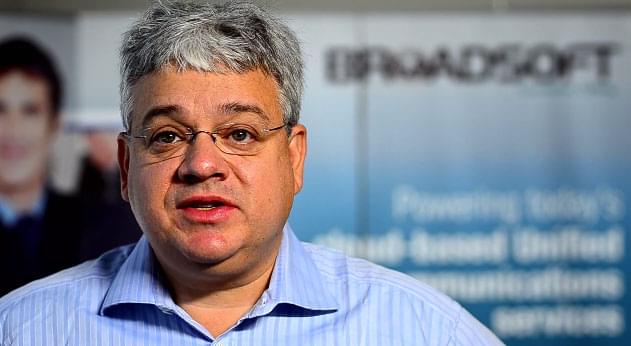 Mike Tessler serves as both CEO and co-founder of Broadsoft. In 2013, Broadsoft teamed with TelePeer to broaden its video and voice offerings. In doing so, Broadsoft would act as the IP backbone for TelePeer's Federation as a Service (FaaS), better known as Fluent. Tessler has also led the charge on a number of innovations including the Hosted UC platform, which received the 2013 New Product Innovation Leadership Award from Frost & Sullivan.
18. Talmon Marco – Viber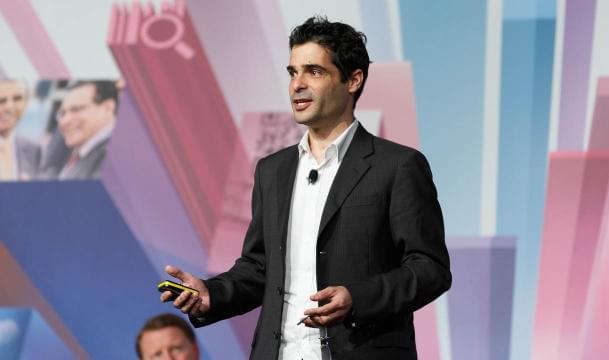 In May of 2013, Viber announced it had reached 200 million users, but that wasn't the big news. Viber CEO Talmon Marco announced it was taking on Skype, and by extension, Microsoft, with its Windows 8 Desktop App. The Viber app for smartphones and tablets is already a good alternative to Skype and Google. Now, it's looking to gain even more market share. Marco's announcement serves as a reminder that the consumer VoIP market is alive and well, and it's still up for grabs.
19. Tom Wheeler – FCC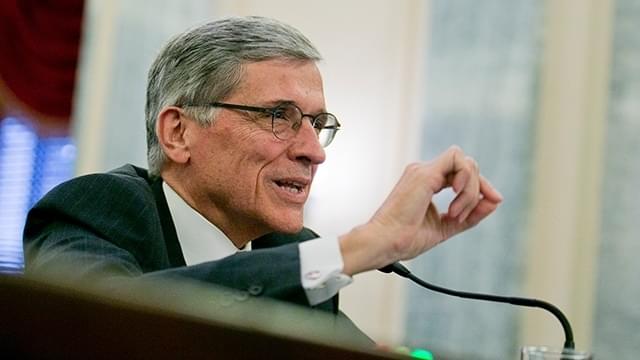 FCC Chairman Tom Wheeler has had a busy year. First and foremost, as the head of the FCC, Wheeler is involved with setting down all the rules and regulations for all communications in the United States, as well as influencing many of the ways VoIP is used. Separate from this, Wheeler is responsible for laying the groundwork for replacing copper-based landlines with IP telephony. He points to a future where the switches within the public switched telephone network would be completely replaced by IP switches. The challenge will be to make sure that rural areas of the country have the same access that tightly-packed urban areas have. In addition to this, Wheeler was also behind the FCC's recent vote to review their ban on in-flight cell phone usage, which may be lifted in 2014.
20. Neelie Kroes – Digital Agenda for Europe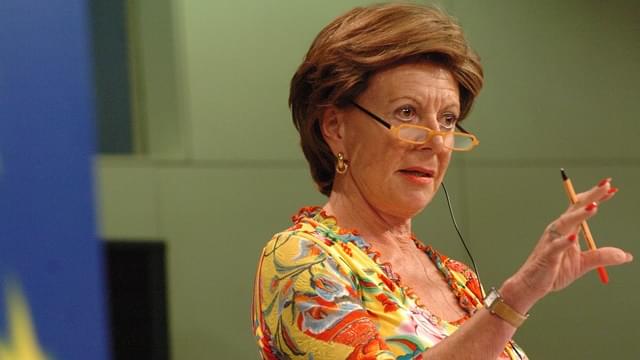 Current Commissioner of the European Commission for Digital Agenda, Neelie Kroes, announced legislation in the European Union that would forbid ISPs from slowing down or preventing access to VoIP services, including Skype. In her speech, Kroes plainly states that some ISPs do this to deliberately avoid competition. As such, the victory for Net Neutrality will encourage Internet innovation, as well as allow new VoIP providers to start up throughout the European Union.
2013 has been a long and fruitful year for the VoIP industry. As we move into 2014, even more innovation, regulation, and inspiration is expected to come from all the big names; however, as the industry has proven, you don't have to be a big name to make big changes. The VoIP industry is a very fast paced one; therefore, next year's names could be completely different from this year's. Only time will really tell.