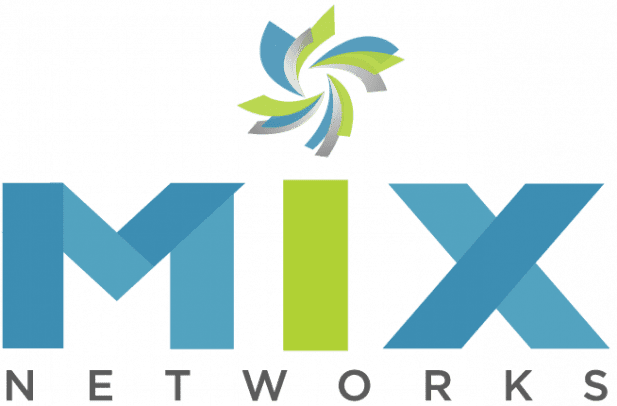 MIX Networks
Based in Lakeland, Florida, MIX Networks is a continent-wide service provider that offers the full spectrum of services and...
Provider Overview
Based in Lakeland, Florida, MIX Networks is a continent-wide service provider that offers the full spectrum of services and features.  For more than 15 years, MIX Networks® has delivered full-featured, next-generation voice and unified communications services to small and medium businesses, enterprises, assisted living facilities, and the hospitality industry. MIX Networks® believes that no two businesses are the same. Our solutions are boutique style and tailored to fit your business's specific needs.  We care for YOUR communications®. We believe every business deserves personalized support and a trusted advisor for their telecommunications solution. MIX Networks® places an emphasis on designing a telecommunications solution that fits your specific needs from planning, to implementation to customer support after the install.
Mix Network's mission is to deliver full-featured next-generation Voice and Unified Communications services to you with the highest degree of Quality, Value & Integrity.
Mix Networks offers a wide variety of unified communications solutions, including hosted PBX, audio conferencing, mobile applications, business SMS, and more.  You can call or email them to learn more about how MIX Networks boutique solutions and services can help you gain the competitive advantage. 
MIX Networks Pricing & Services
Hosted PBX*
User Features
Alternate Numbers (Optional Upgrade)
Anonymous Call Rejection
Attended Transfer
Blind Transfer
Busy Lamp Field
Call/Number Blocking
Call Forwarding
Call Forwarding Always
Call Forwarding Busy
Call Forwarding No Answer
Call Forwarding Not Reachable
Call Logs (Inbound/Outbound)
Call Notify
Call Park
Call Pick Up
Call Recording (Optional Upgrade)
Call Return
Call Status (Real-Time Via User Portal)
Call Transfer
Call Waiting
Calling Line ID Delivery Blocking
Calling Name Retrieval
Calling Party Category
Charge Number
Contact List
Customizable Greetings
Default Greetings
Dial by Contact Name
Direct Inward Dialing
Do Not Disturb
Find Me (Custom Call Forwarding)
Last Number Redial
Message Waiting Indicator
Name Recording
Personalized Music-on-Hold
Phone Status
Privacy
Selective Call Acceptance
Selective Call Rejection
Shared Call/Line Appearance
Silent Monitoring
Simultaneous Ring Personal
Three-Way Call
Unique Ringtone
Personalized Voicemail
Voicemail to Email Notification
Group Features
User Features Plus
Automatic Call Distribution (ACD)
Account/Authorization Codes
Attendant Console
Authorization Group Codes
Auto Attendants (Optional Upgrade)
Barge In
Business Trunking
Call/Contact Center Management Tools
Call Detail Records
Call Intercept
Call Pick Up Group
Call Queues
Caller ID
Calling Group ID Deliver
Calling Plans (Incoming, Outgoing)
Chained Auto Attendants (Optional Upgrade)
Client Call Control (API and User Portal)
Conference Recording (Optional Upgrade)
Conference Rooms (Optional Upgrade)
Configurable Extension Dialing
Configurable Feature Codes
Department Support
Detailed reports
Device Inventory
Extension Dialing
Group Announcements
Group Custom Ringback
Hoteling
Hunt Groups
Inbound Call Handling Rules
Instant Messaging (MIX Talx)
Instant Group Call
Internal Calling Line ID Delivery
Instant Messaging (MIX Talx)
Intercom
Intercom Transfer
Malicious Call Trace
Music-On-Hold
Paging
PBX Manager Portal
Personal Auto Attendants
Pre-paid Calling (PIN/ANI – Optional Upgrade)
Presence
Printable Group Directory
Scheduled Auto Attendants (Optional Upgrade)
Call Center Features
User & Group Features Plus
Barge In Mode
Call/User/Queue Statistics
Call Monitoring
Directed Call Pickup
Diversion Inhibitor
Scheduled Auto Attendant (Optional Upgrade)
Scheduled/Instant Conference
Supervising Mode
Voice Messaging Group
Whisper Mode
Sequential Ring
Series Completion
Simultaneous Ring (Group)
Skill based routing
System Default Music-on-Hold
Time Of Day Routing
Transfer to Voicemail
Two-Stage Dialing
User Portal (View, Save, Delete)
Voice Messaging Call Back
Voicemail
Voicemail Forwarding
Web User Console (Optional Upgrade)
Web Video Conference
SIP Trunking*
Hosted UC*
Fax
Voice
Video
PBX Features
User Status
SMS & XMPP Instant Messaging
DID Management*
Business Continuity*
Legacy System Modernization*
Migration to the Cloud*
*Contact MIX Networks for pricing
Share Your
Feedback
What Do You Think of MIX Networks?