As your call center's activity and volume increase, your agents need additional support to stay efficient, keep a productive pace, and avoid burnout. This is where call center automation comes into play.
In this article, we'll review what call center automation is, its main types, and the top call center software that will help you automate your contact center processes.
Quick Links:
What Is a Call Center Automation?
Call center automation is the process of enabling call center technology to automate repetitive tasks and workflows without human intervention.
It supports call center staff by automating time-consuming tasks like proactive outreach, post-call follow-ups, customer insights, omnichannel routing, employee scheduling, and more. By streamlining busywork, call center automation boosts agent productivity and improves call center efficiency, increasing customer satisfaction and other call center metrics like first call resolution, speed of answer, and more.
Why is Call Center Automation Important?
Call center automation is important because it streamlines busy work, freeing agents and supervisors for higher-level tasks that require more personalization. This means that your call center can reduce staffing, improve customer experience, and increase profitability.
Without call center automation software, most of an agent's efforts go toward routine tasks: updating customer profiles after a call, manually resolving and closing tickets, typing follow-up texts, sending surveys or appointment confirmations, transferring calls to the right user, forecasting schedule needs, and more.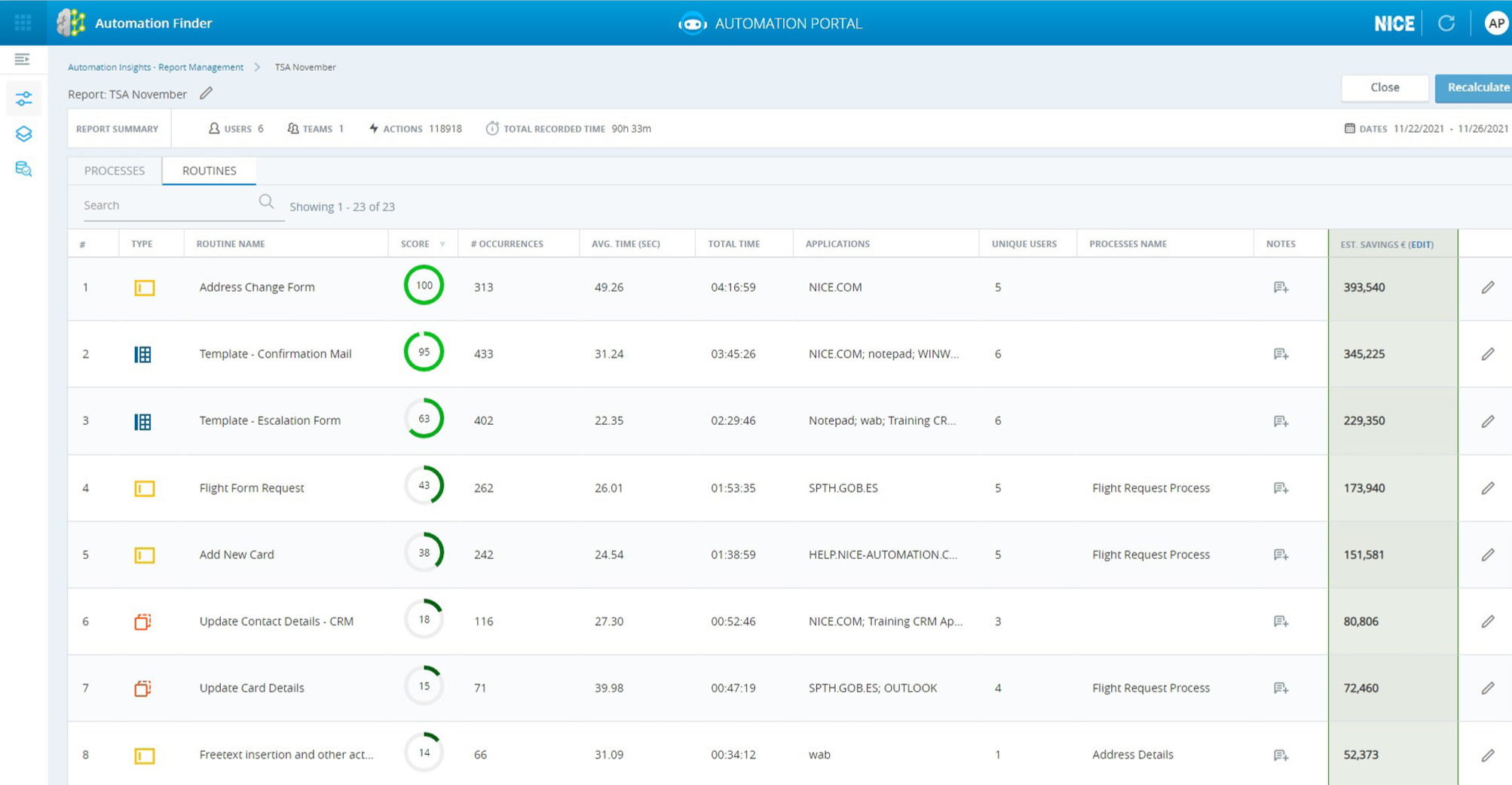 Benefits of Call Center Automation 
Reduced human error: Artificial intelligence (AI) workflow automations are consistent, avoiding small mistakes that humans sometimes make when their focus wanders
Increased personalization: Free from mundane routine, contact center agents have more time to focus on complex tasks and customer queries. These include resolving customer issues, speaking with leads and prospects, monitoring queue activity, and evaluating agent performance.
Efficient customer service: With automated routines like self-service menus and omnichannel routing, contact center automation handles customer needs independently at any time of day. When customers do need a real human, agents are more available to provide quick support.
How to Integrate Call Center Automation?
Contact center as a service (CCaaS) platforms allow you to design and implement call center automations via workflow sequences and triggers, available in the admin dashboard. Set automation schedules, apply them to particular agents, create rules and service level agreements (SLAs), and add conditions that customize when each workflow sequence begins.
Some CCaaS platforms include drag-and-drop workflow builders where you can visualize automation paths, while some platforms offer drop-down menus to customize workflows.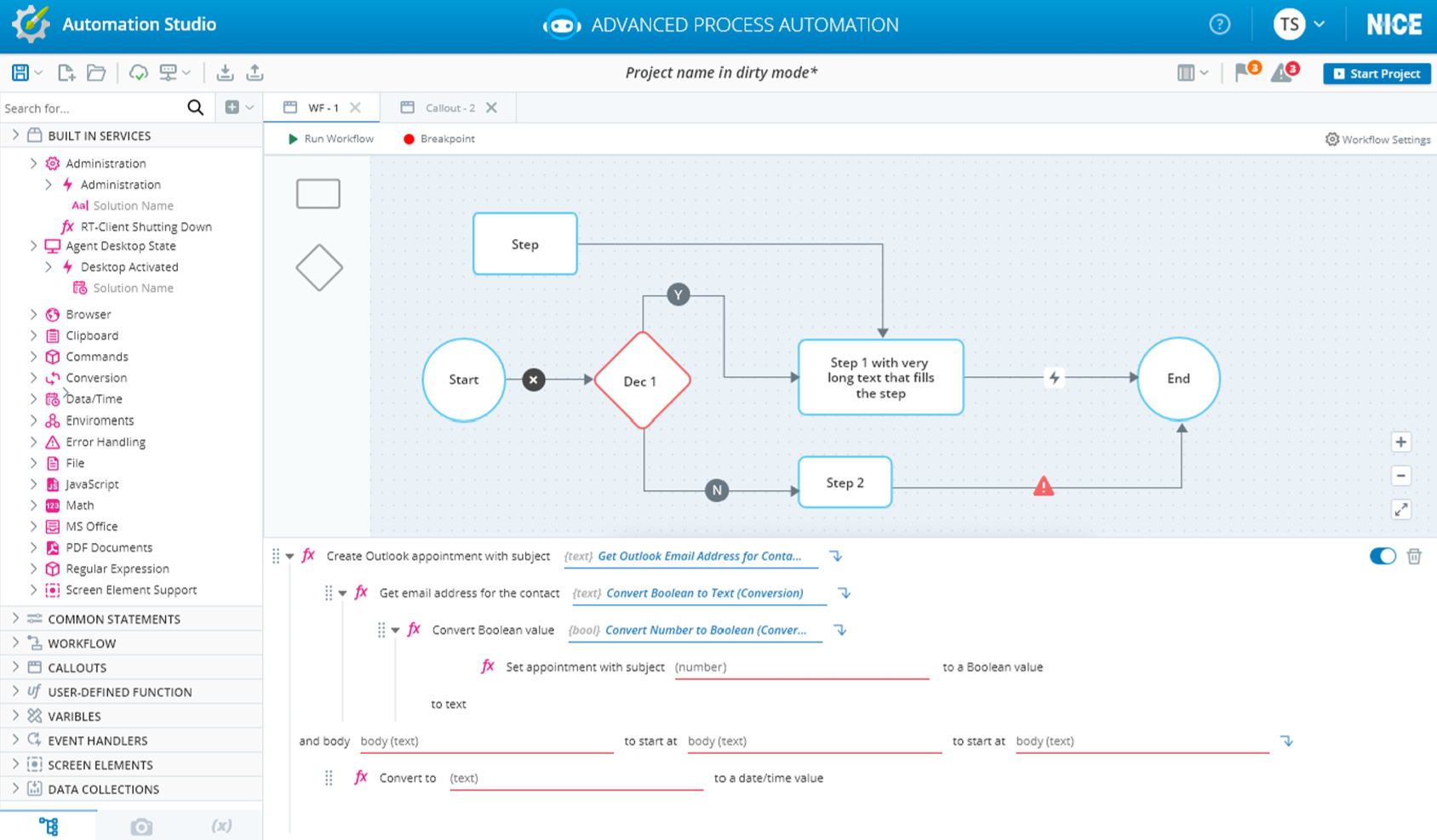 Steps to Implement Call Center Automation:
Here's how to implement automation in your CCaaS software:
Identify which workflows need streamlining: Supervisors should consult with agents, monitor call center and queue activity, and utilize KPIs like post-call work time and average handle time to determine which call center operations can be improved through automation
Set automation conditions: In the Automations tab, set the conditions that will trigger the automated workflow sequence. For example, trigger a post-call survey when an agent hangs up a call, or initiate a call-routing workflow once the customer chooses an IVR menu option.
Sequence triggers: Depending on the workflow's complexity and number of steps, choose a sequence of triggers and paths that the workflow can take, depending on customer or agent actions. For example, after sending a survey, set two different follow-up options that trigger interchangeably depending on the customer's survey answers.
Implement and track: When you finish the trigger, click Done. In the weeks following, monitor the same metrics and agent feedback you used to identify the workflow bottleneck originally. Track average handle time, post-call work time, and other performance metrics for improvement.
Main Types of Call Center Automations
Here are some of the most common categories and types of call center automations:
Virtual Agents and Self-Service Menus
The most commonly used call center automations are self-service menus–which typically include interactive voice response (IVR) systems, chatbots, and interactive virtual agents (IVA).
IVR systems are automated phone menus that provide customers with self-service options, which they can navigate via speech-to-text or dial-tone selections. Available around the clock, IVR menus can route customers to agents and queues, perform basic actions like providing customer account information, and deliver announcements.
Virtual agents typically offer self-service digitally–via your app, website, or SMS texting–rather than via voice, like IVR menus. Also known as chatbots, IVA systems can route users, change passwords, send knowledge base articles, and more.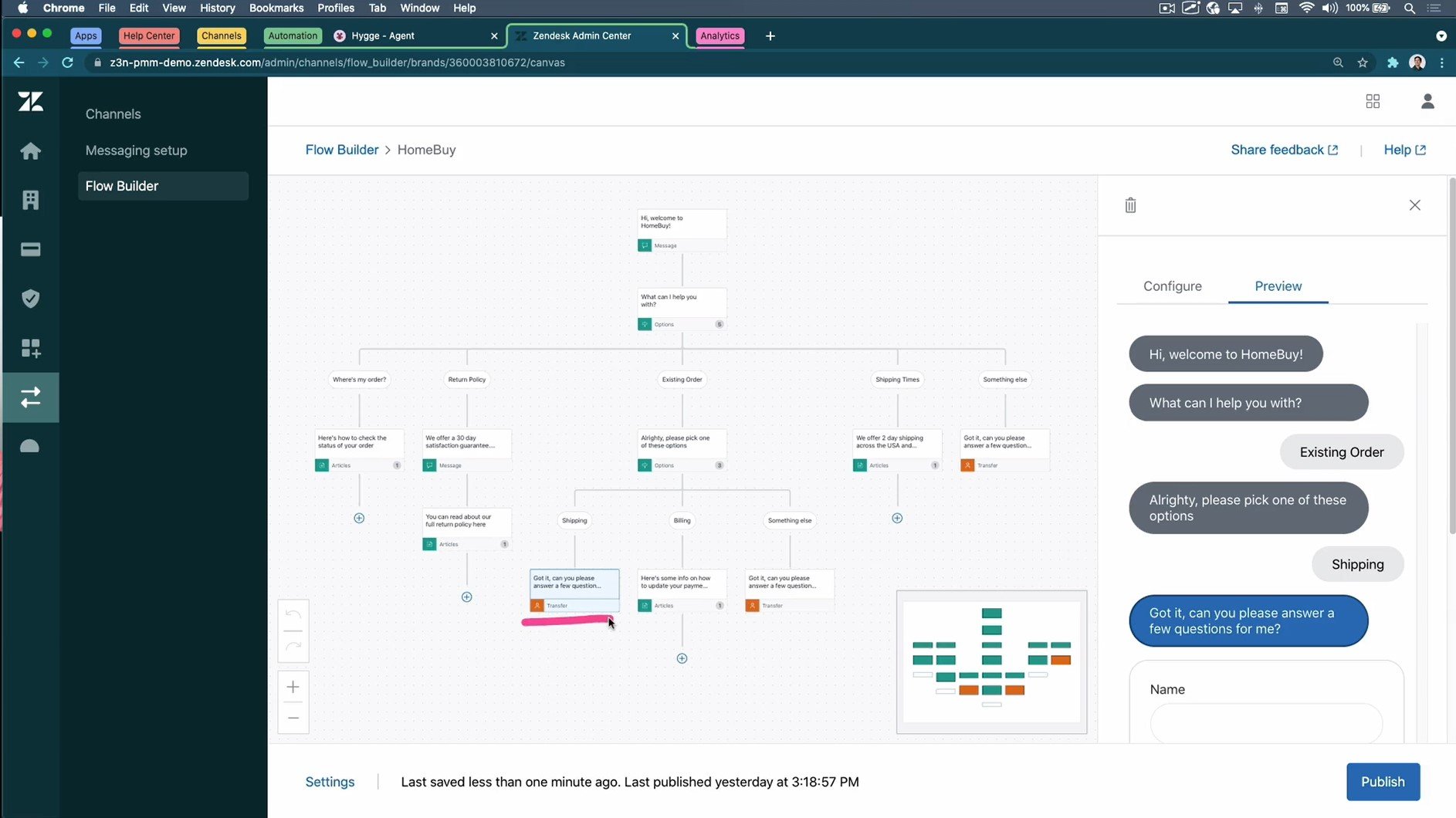 Most CCaaS and VoIP providers allow you to build virtual agents, interactive bots, and IVR menus via drag-and-drop flow designers–customizing submenus, routing paths, conversational AI responses, actions, and capabilities. With advanced natural language processing technologies, virtual agents are becoming increasingly lifelike.
Automated Forecasting and Scheduling
Call center forecasting anticipates a company's inbound contact volume across communication channels–voice, SMS, chat, and email–and schedules agent shifts based on these predictions.
Many CCaaS platforms include omnichannel forecasting engines that monitor call center insights, KPIs, and multichannel activity to predict contact volume–and corresponding staffing needs–by the hour, weekday, month, and season. Machine learning tools factor in agent FTEs and availability to generate shift schedules that optimize staffing to match the volume of inbound callers.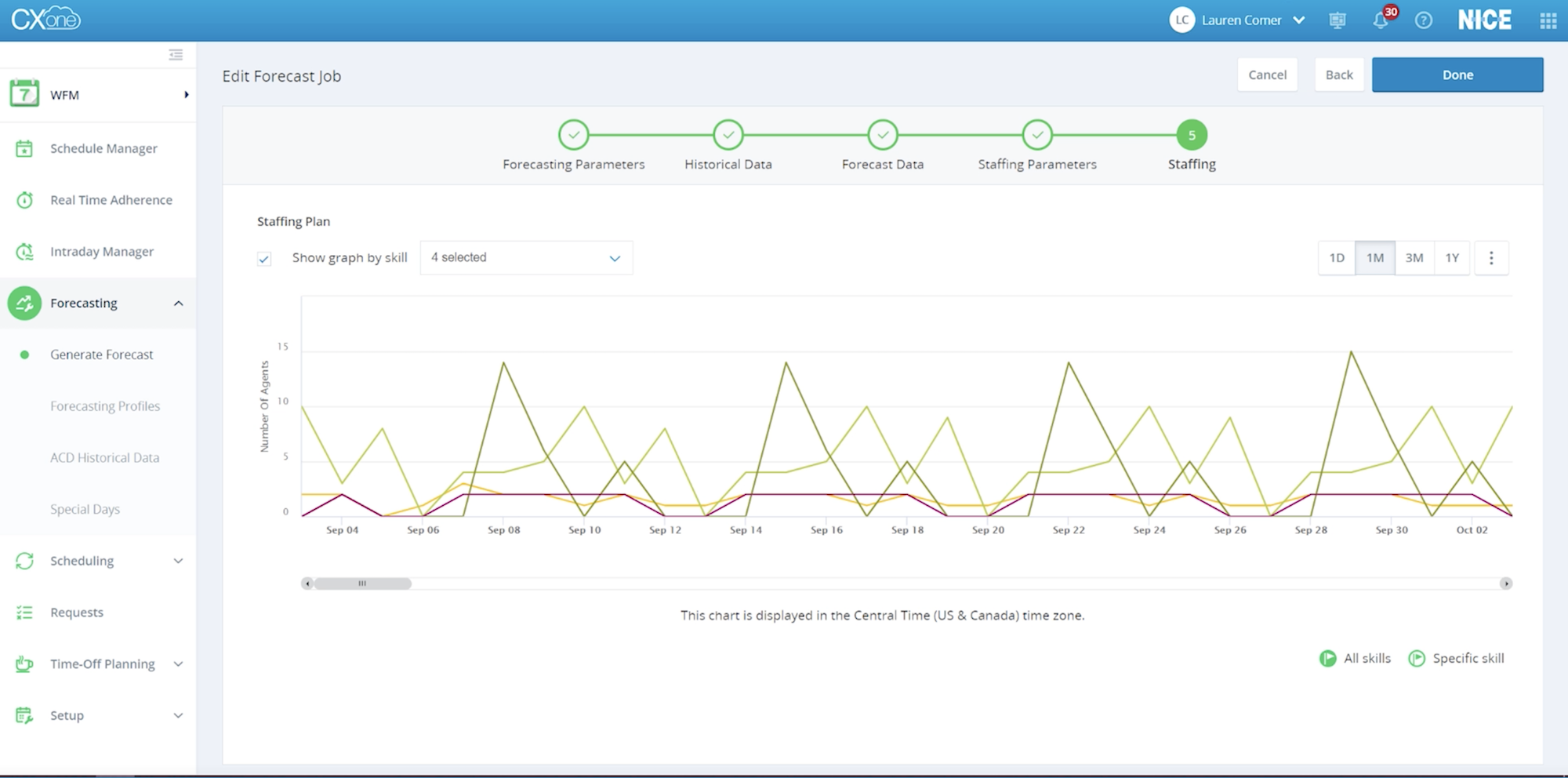 The scheduling system delivers each agent their custom schedule. Many CCaaS platform dashboards allow agents to request schedule alterations, bid for available shifts, and trade shifts with coworkers–all from the agent interface.
By automating multiple time-consuming tasks–insight analysis, channel volume forecasting, custom scheduling, and schedule adjustments–activity forecasting saves agents, supervisors, and administrators hours each day.
Workflow Automations
Workflow automations handle all sorts of time-consuming routines previously done manually: assigning agents to queues or channels in response to service level agreement (SLA) overflows, ensuring agent performance aligns with SLAs, customer outreach and call follow-up, activity notifications for relevant parties, and more.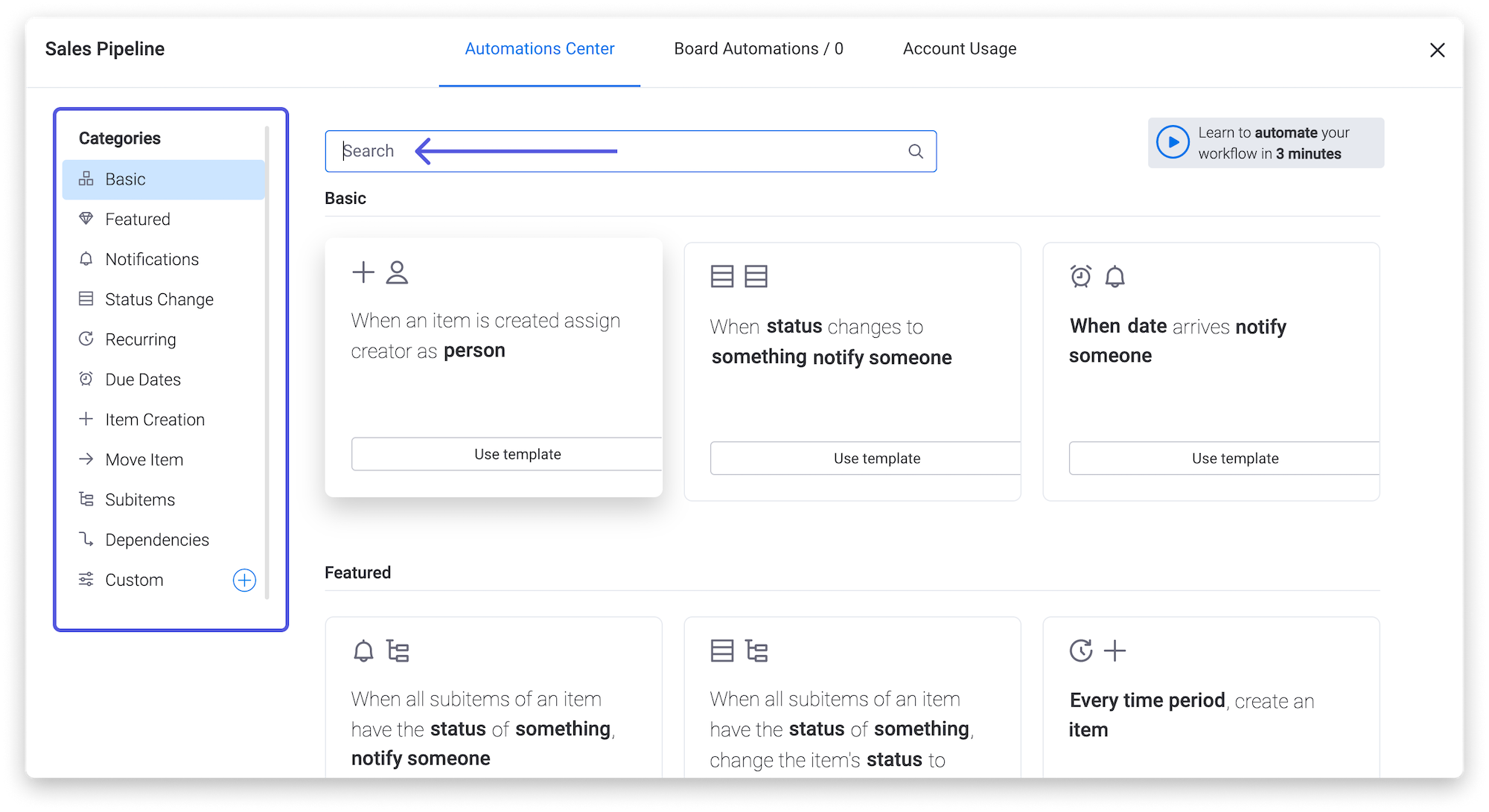 Administrators can set up these workflows in their CCaaS app's Automations tab, typically using a sequence of triggers and conditions. These automations help prevent department siloes, simplify communication between agents and administrators, and spare hours of daily busy work.
Here are some of the most popular workflow automations:
Alerts and notifications
Data syncing across apps
Proactive outreach
SLA compliance
Alerts and Notifications
Notify all relevant stakeholders–on multiple mediums–when a certain task is completed. For example, agents and managers can receive alerts on Slack, the CCaaS app, and in a CRM system when an agent marks a ticket as Completed, when a customer's sentiment score reaches negative territory, or when an agent misses a call.
Data Syncing Across Apps
Sync activity, notifications, and statuses across multiple apps–including database software, CRM systems, communication channels, and your CCaaS software. When a customer orders a product, or when a customer's query is marked Completed, app integrations automatically update your database and the customer's CRM profile.
Proactive Outreach
Automate customer outreach on multiple channels, based on predetermined triggers like when an outbound call reaches a busy signal, or when a customer or agent action triggers a response. Automate outbound SMS texts, emails, or social media messages when a customer doesn't answer an agent's call. Send outbound messages based on preset triggers–like a new account sign-up or an abandoned cart.
SLA Compliance
Automate call center actions–like notifications and agent queue assignments–to adapt and act based on SLA customer support levels. Call center algorithms can automatically assign agents to a queue or task if the queue's wait time exceeds a predetermined limit. Once the metric falls back to meet the SLA, the system assigns the agent back to their original queue or department.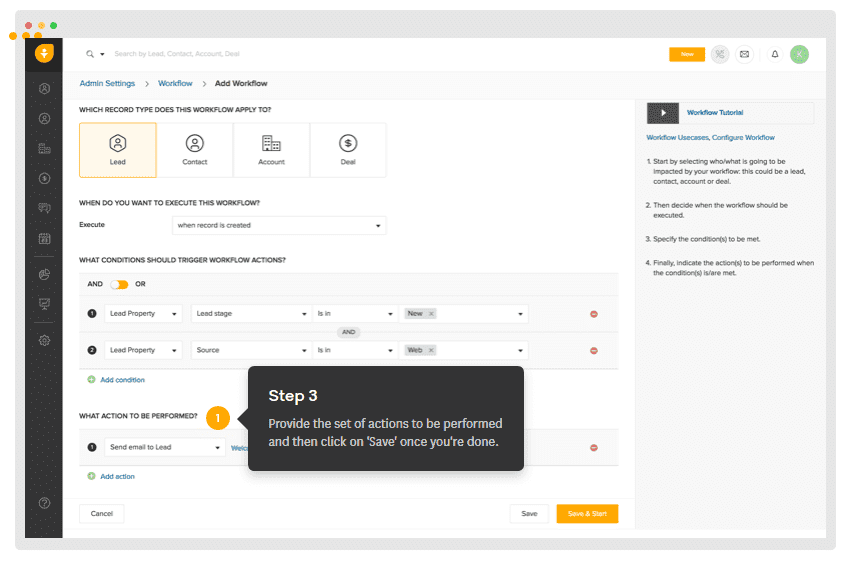 Live-Agent Guidance
Modern CCaaS platforms offer live-agent AI support, displayed on the app interface during customer interactions. Machine learning uses natural language understanding to analyze call audio and provide automated live transcripts, along with a variety of insights and agent tools.
Common Automated Live-Agent Insights: 
Customer sentiment scores
Canned responses
Customer journey information
Pacing feedback
Action item to-do lists
Relevant knowledge base articles
Post-call summaries and highlights
Security and legal alerts when a call includes sensitive customer data
These auto-generated AI insights not only improve the performance of call center agents but that of supervisors as well. Supervisors can view live transcripts and customer sentiment scores in the queue dashboard, receiving notifications when metrics breach certain thresholds or SLAs.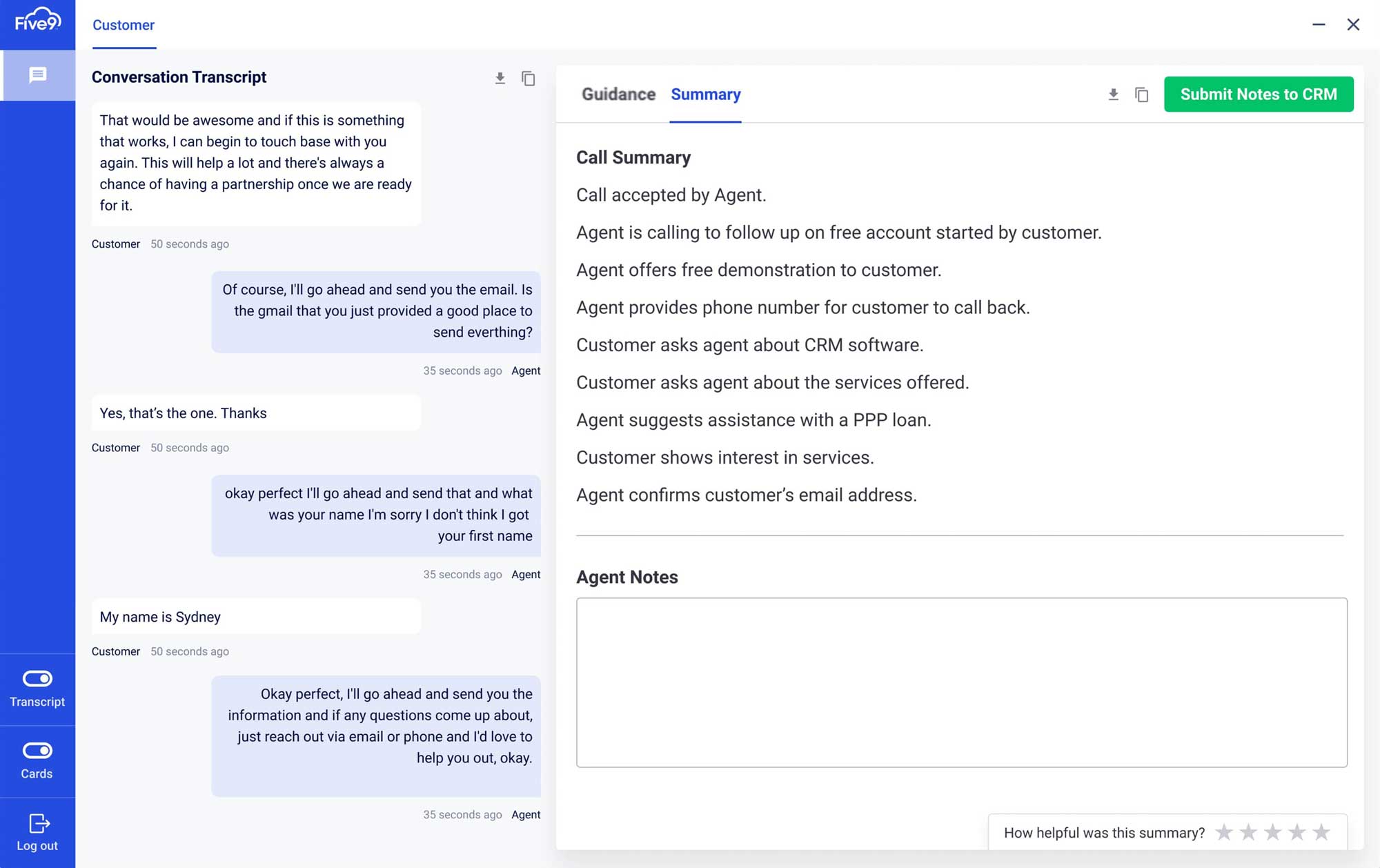 Proactive Outbound Messaging
Automate outbound messaging campaigns and notifications that trigger in response to customer actions. Send messages in response to specific notification events–such as when a customer subscribes to your service, submits a survey response, or misses a payment.
Once a preset notification event is triggered, your CCaaS system determines the customer's preferred communication channel–voice, email, SMS, or social media–and delivers the customer a proactive, custom message. Set templates for each trigger event, automatically filling the text with customer information for a personal tone.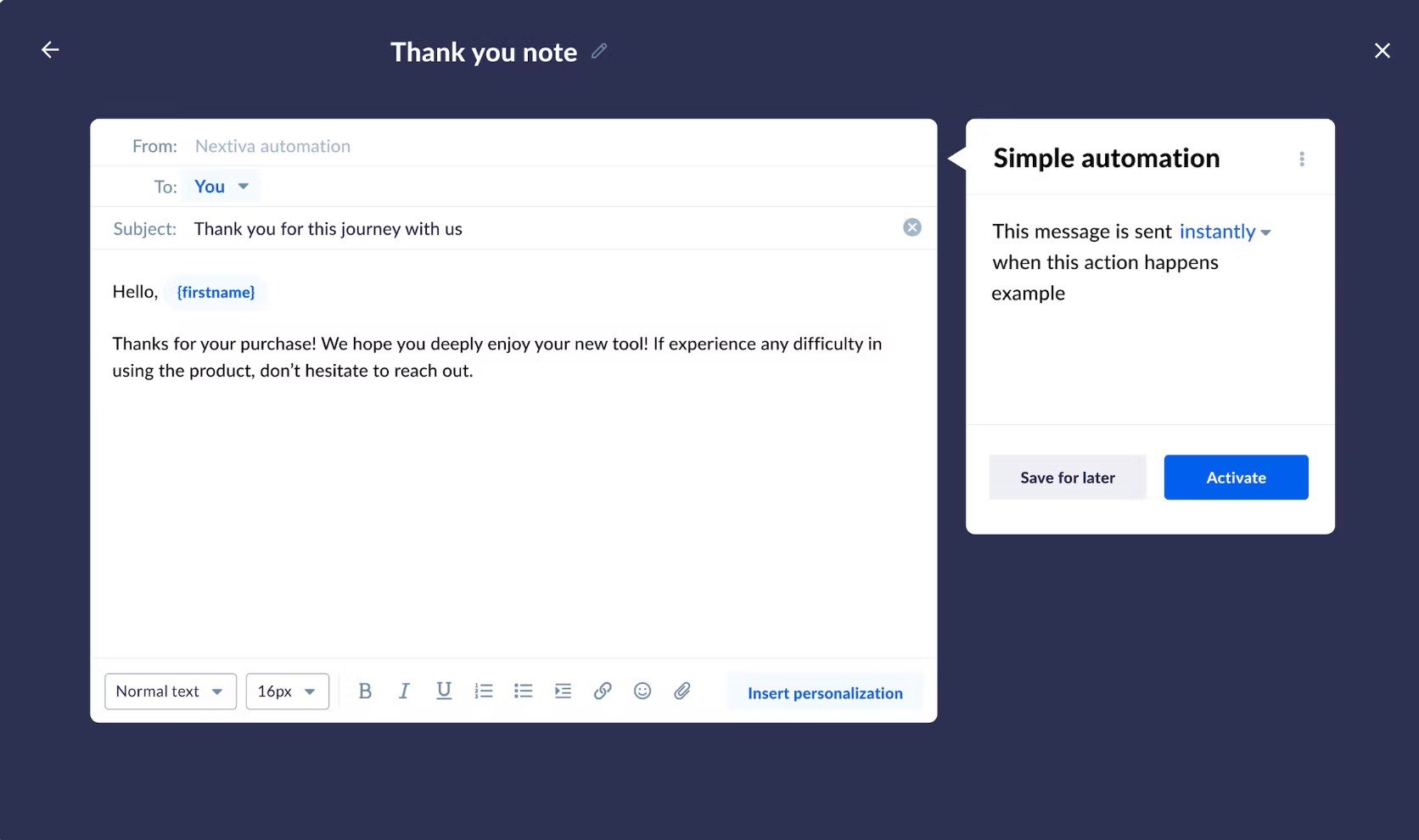 Use proactive outbound messaging for appointment reminders, password resets, abandoned cart notifications, billing updates, delivery and order status updates, and other important announcements.
Automated outbound communications save agents a lot of time, reduce your call center's inbound volume, and maintain positive customer relationships.
Auto Dialers
Auto dialer technology is an outbound calling tool that assists sales agents by automatically dialing customers and leads while human agents speak with customers on the phone.
Provide your auto dialer a list of phone numbers–which can be manually created or imported from your CRM system–and the dialer initiates outbound phone calls individually, detecting if the call reaches a real human, a busy signal, or an answering machine. If the system reaches a real human, it hands the call off to a live agent. If it reaches a busy signal or answering machine, it either hangs up or "drops" a pre-recorded message.
Some types of auto dialers, like progressive and predictive dialers, anticipate the likelihood of a real human answering as well as how soon the next agent will be free to speak. Other dialers–like power dialers–initiate the next call immediately when an agent becomes free.
Auto dialers save agents time by sitting through ring tones, busy signals, and leaving voicemail messages.
Top Providers for Call Center Automations
Here are some of our favorite CCaaS providers for call center automations:
Five9
NICE CXone
Talkdesk
8×8
Genesys Cloud CX
Twilio Flex
Provider
Pricing
Key Automation Features
Five9

5 plans from $149 to $229 monthly per user
5 plans from $75 to $150 monthly per user
Voice-only, digital-only, and omnichannel options

Live agent guidance and real-time transcription
Automated scheduling

NICE CXone

3 pricing tiers with custom pricing

Each tier is available in digital-only, voice-only, or omnichannel

NEVA Automation Finder
Drag-and-drop automation studio

Talkdesk

5 plans from $75 to $150 monthly per user
Voice-only, digital-only, and omnichannel options

Event-triggered outbound SMS notifications
Automated scheduling

8×8

3 plans from $85 to $140 monthly per user
Voice-only and omnichannel options

Auto dialer
Live speech analytics

Genesys Cloud CX

5 plans from $75 to $150 monthly per user
Voice-only, digital-only, and omnichannel options

Predictive engagement determines the optimal time to engage customers
Agent Assist live action recommendations

Twilio Flex

$1 per active user hour, or $150 monthly per user
Custom channel selection

Automated email campaigns
Advanced customer insights
Using Call Center Automation to Benefit Your Business
Call center automation tools are incredibly helpful and will continue to become a staple in contact center technology. While automation is not the ultimate endgame for a business, it is a means to help agents and supervisors save time, freeing them to devote their energy to personalized tasks and live-human interaction.
When selecting a call center provider, pick a solution that not only offers the automations that will help your agents, but a call center with the channels and routing tools that fit your company's needs.