Businesses need to be able to communicate with customers and employees efficiently, seamlessly, and reliably. Modern consumers expect highly responsive, personalized communication from the companies they do business with.
It should be no surprise then, that the popularity of Unified Communications as a Service (UCaaS) – a cloud-based business communications solution that connects people, processes and systems on a single unified platform – has been growing rapidly.
UC platforms enable omnichannel, real-time communication and team collaboration alongside agent monitoring, business process automation, and analytics. Read on to learn about the main benefits of UC.
Essential Benefits of Unified Communications
Unified Communications improves customer service and employee productivity while cutting communication costs without sacrificing reliability and platform security.
Here are the top benefits of switching to Unified Communications:
1. Improved Team Productivity
Increased team productivity is one of the most notable benefits of Unified Communication. With a UC platform, employees can communicate in real-time on the channel of their choice, improving project collaboration, increasing first contact resolution rates, and eliminating workflow bottlenecks.
Users can customize notifications and alerts, update their user presence status to keep team members informed, set up messaging alerts and meeting reminders, and quickly access key customer data. All this happens within a unified interface with omnichannel syncing and third-party integrations–so no more toggling between different apps.
Unified communication tools such as chat, screen sharing, video conferencing, file sharing and VoIP functionality connect remote employees from across the globe, allowing them to work together seamlessly. Maintaining the connection between remote workers increases keeps everyone on the same page–drastically reducing the kinds of miscommunications that slow down projects.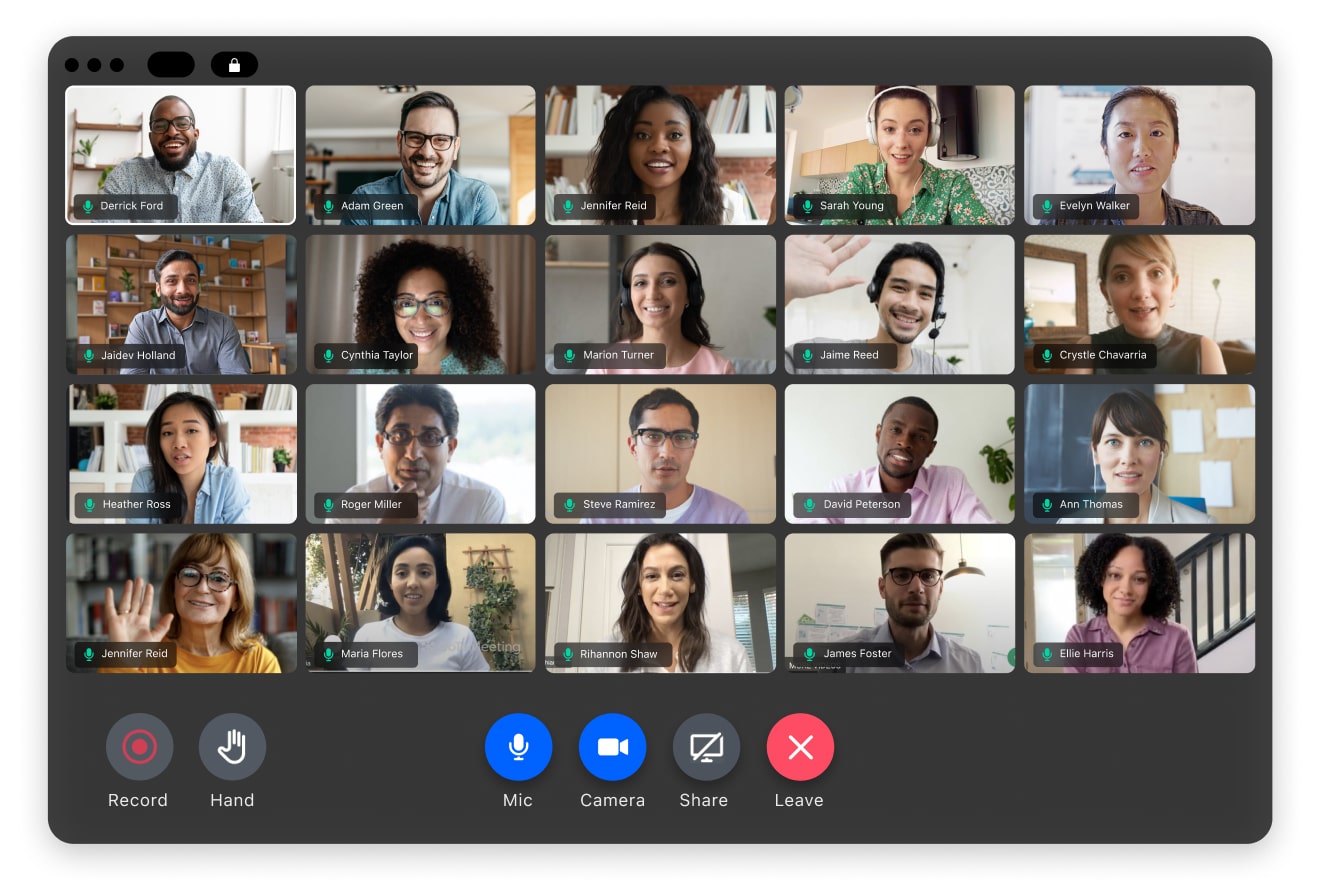 A Unified Communications platform also aids productivity by improving the onboarding processes. With popular UC features like video recording and transcription, call monitoring, and screen pops, companies can easily create a robust training program for new hires that allows indivuduals to learn at their own pace with access to everything they need.
Finally, UC platforms improve productivity by eliminating time-consuming repetitive tasks. Many UC platforms enable users to build automated workflows and processes. Almost any repetitive task can be automated–including outbound dialing, call forwarding, business text messaging, and running analytics reports.
Repetitive tasks increase the chance of human error, drain motivation, and ultimately lead to increased employee burnout. When employees no longer have to worry about repetitive tasks, they save time and can focus on the more challenging and meaningful work they were hired for.
2. Cost Savings
Nearly every company will experience substantial savings by switching to a Unified Communications system. Though the amount saved will vary depending on your business's location, number of employees, and industry, the cost-saving factors below show just how much UC can help you cut costs.
Reduced Travel Expenses 
Since teams can stay connected anywhere, at any time, and on any device, UC software helps businesses cut down on travel time and expenses. With the rising costs of fuel and plane travel (not to mention hotel stays and meals) businesses who would otherwise need employees to travel long distances for work stand to save the most.
Companies that leverage UC in order to transition from an in-person to a remote workforce will also cut costs immensely. With about 25% of all professional jobs in North America being remote in 2022, the benefits to working from home are no longer a secret.
Reduced Equipment and Maintenance Costs 
With unified communications, businesses can eliminate the need for multiple phones, fax machines and other expensive equipment—reducing both capital expenditures and operational expenses.
Because UC platforms are cloud-based and hosted by the provider, end users no longer need to pay for maintenance costs, expensive equipment upgrades, long-distance calling, and energy usage. Team members can even use their existing devices, like smartphones and desktop computers, to access their UC system–so there's really no need to buy new hardware.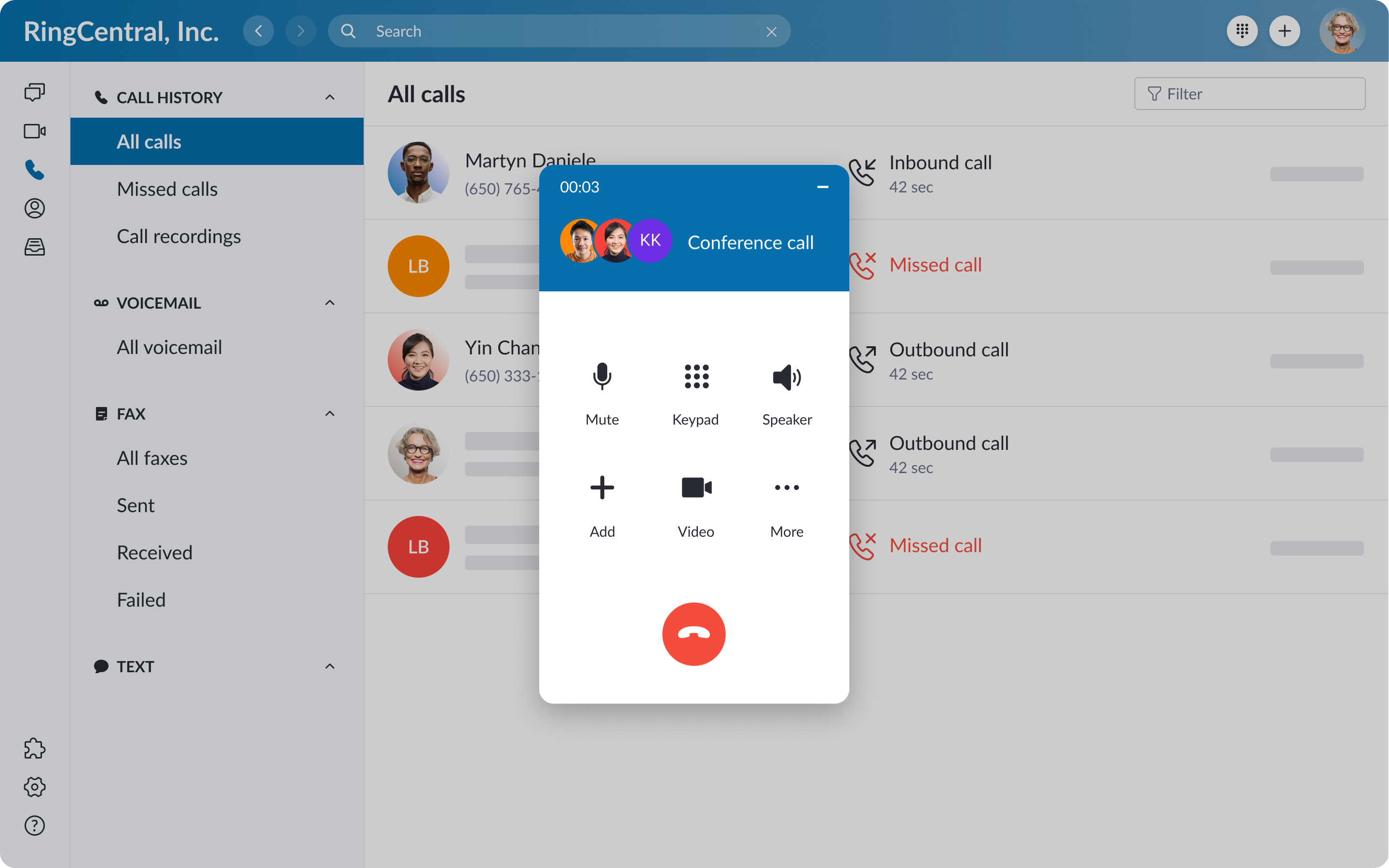 Reduced IT Costs
Unified Communication and Collaboration solutions help companies reduce technical support costs, as well. Since UCaaS systems offer managed service, power outages, downtime or other technical issues are handled by the provider. Not only does this mean a faster resolution, it also eliminates the need for an in-house IT staff.
Plus, given that UCaaS providers also offer an SLA guaranteed uptime of at least 99.9%, your team will experience far fewer interruptions in service.
With UC, all services that the business needs are handled on one platform as opposed to having a different provider for collaboration tools, telephony, customer relationship management (CRM), etc. This streamlines operations and makes things easier for end users, further reducing IT costs.
Scalability
Scaling can be costly, especially for small businesses and SMBs. The upfront costs of hiring new workers, purchasing new equipment, renting a larger office space, etc, can make growing challenging or worse, impossible.
Unified Communications systems can't eliminate every cost of scaling, of course, but they can eliminate the need for new equipment and a larger physical space. Due to the mobile nature of UC, growing companies can implement self-service onboarding, bring your own device (BYOD) policies and remote work in order to cut scaling costs drastically.
3. Business Analytics
Business analytics is the process of collecting and analyzing customer and employee data to make better business decisions.
There are many opportunities for businesses to leverage data in order to improve their operations and customer experience. With a cloud-based UC system, large amounts of data are collected from multiple sources like text messages, meeting transcripts, voice calls, social media comments, purchase history, emails, and more. This data is then analyzed, often with the help of artificial intelligence, natural language processing, and machine learning to deliver actionable insights.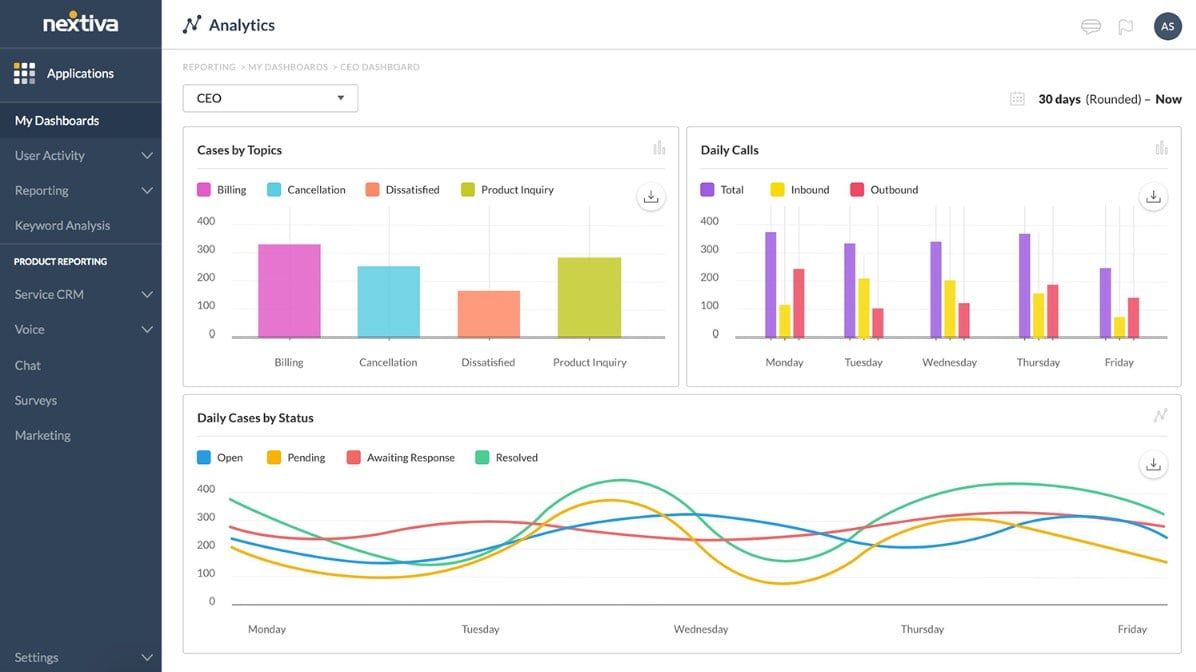 Business analytics can be used to improve the customer experience by gathering data on how customers interact with products and/or services, so companies learn where improvements can be made to increase customer retention and loyalty.
Similarly, predictive analytics (a type of business analytics) can be used to predict customer behavior based on historical data about similar customers (such as their purchasing patterns). As more data is collected, predictions become increasingly accurate–so companies can tailor services to their unique customer base. Most enterprise UC providers offer predictive analytics as an included feature, add-on, or integration.
Business analytics can also be used to tighten up operations. Contact center analytics, for example, will gather data on metrics such as average handle time, frequently asked questions and number of missed calls. This data will generate insights into where there might be a need for more agent training, a better customer self-service system, or schedule optimizations.
4. Seamless Omnichannel Communication
Unified Communications connects team members with their co-workers and customers across multiple channels, including voice calling, video calling, SMS texting, team chat/instant messaging, and social media. Users can message anyone from any device with an Internet connection, including desktop computers and mobile devices like smartphones or tablets. Further, UC systems combine communication channels, third-party tools, and additional features into a single streamlined interface.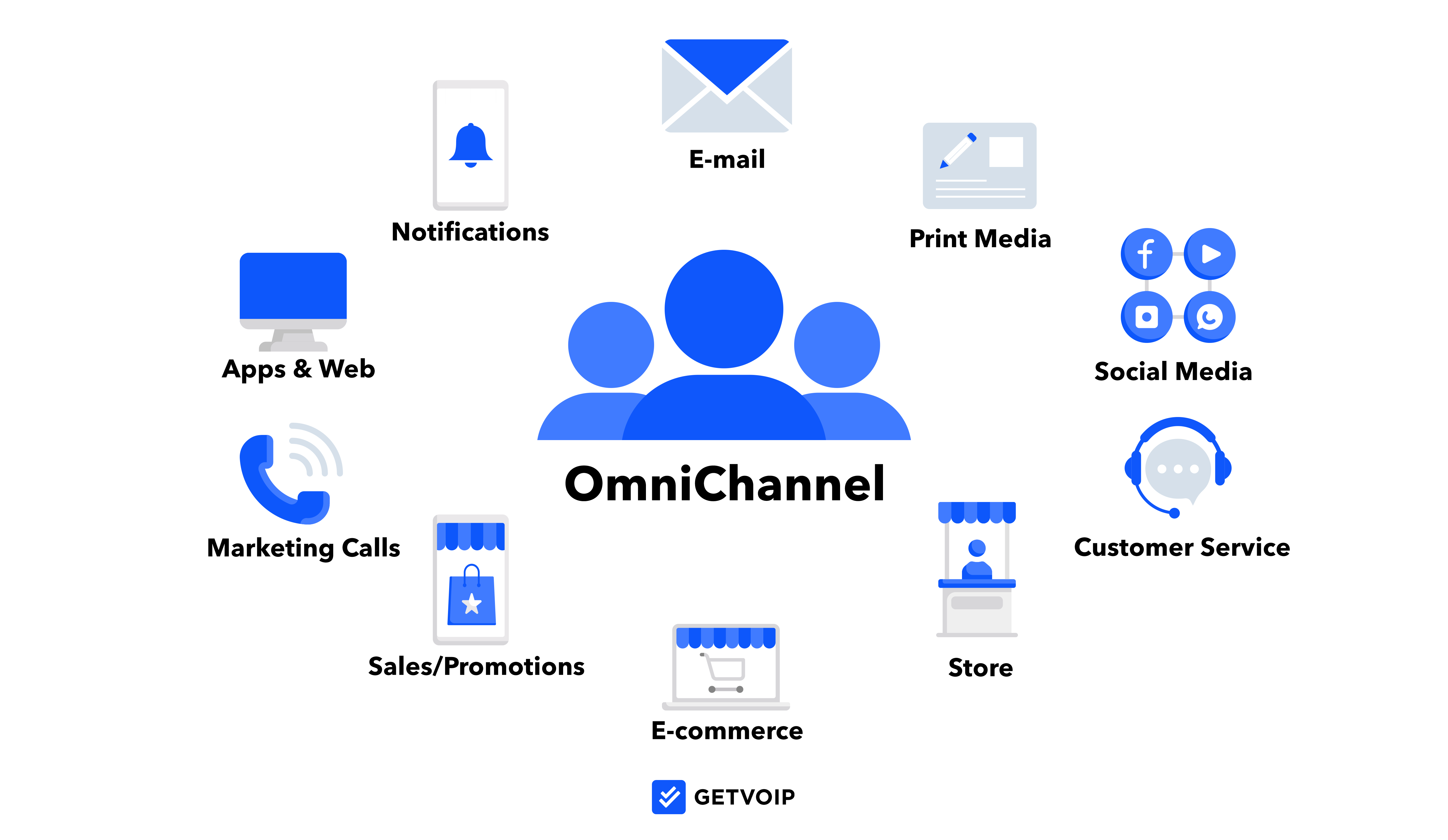 This omnichannel service lets companies communicate on multiple channels and seamlessly unifies all communications. Every employee can get access to omnichannel customer conversation histories, IVR interactions, order and account information, visual voicemails, notes from other agents, and more. This enables efficient, personalized customer service and support and lets multiple agents handle the same support request without forcing customers to repeat themselves.
5. Increased Security and Compliance
Strong security and compliance are necessary to avoid a potentially devastating data breach and an irreparable  loss of customer trust.
The top UCaaS providers are transparent about the security protections that are included in their systems. 
Most will list levels of encryption, admin controls, permissions, etc., as well as the security standards the provider adheres to such as SOC 2, GDPR or HIPAA. Highly secure UC platforms will monitor for common VoIP security problems and anomalies in real-time, mitigating threats before they cause damage.
Many platforms also offer advanced authentication methods like two-factor authentication and biometrics, which ensure only authorized users can access sensitive information or applications. These security protocols can also reduce the likelihood of insider attacks.
6. Improved Customer Experience
The customer experience –a customer's perception of your business–is largely based on the quality and efficiency of their interactions with your business.
This is often measured by KPIs such as customer satisfaction (CSAT), customer loyalty, and Net Promoter Score (the likelihood that a customer will recommend the company to a friend or family member.)
Most UC systems include powerful tools to help improve the customer experience. For example, interactive voice response (IVR) systems can be implemented to resolve customer issues faster. Omnichannel service solutions enable customers to reach out on the channel that they feel most comfortable with. Finally, business analytics enable the brand to continuously monitor and tailor the customer experience to best meet the needs of each individual customer.  
With the increasing demand for business collaboration platforms to help employees work together more efficiently along with rising customer expectations, unified communications has become the solution of choice by many organizations looking to improve productivity levels, boost overall revenues and improve the customer experience.
FAQs
Unified Communications (UC), sometimes referred to as Unified Communications and Collaboration (UC&C) or Unified Communications as a Service (UCaaS) is a cloud-based software solution that unifies multiple channels of communication such as text, phone calls, video, email, etc., and provides a way to gather, organize, monitor and generate insights on data. 

One example of a unified communications system is RingCentral's MVP platform, which provides messaging, video conferencing and a phone system on a single unified platform. Another example would be Dialpad's All-in-One communications platform which includes a business phone system, messaging through chat and SMS and video meetings. 

Unified messaging (UM) is important because modern consumers, especially Gen z consumers, utilize many different forms of messaging when communicating with brands such as text, social media, live chat, email and IM. Individuals may even switch between different platforms multiple times during a single conversation. If each message is viewed separately the business rep lacks context and there will be a breakdown in communication.