Finding ways to improve your customer service does much more than just keep existing clients happy – it can also increase your business revenue.
Business VoIP features like auto attendants streamline the customer experience by helping callers get the information they need without having to wait on hold or have their calls transferred.
Here, we'll outline the best auto attendant phone systems that keep first call resolution – and customer satisfaction levels – high.
In this article:
What is an Auto Attendant?
An auto attendant is a business phone system feature that answers and directs inbound calls based on the caller's response to the automated greeting or menu system.
Also called virtual receptionists or auto-receptionists, they connect the caller to the best available agent or department based on information they provide via speech, dial pad touchtone entry, or even according to the specific phone number dialed.
Multi-level auto attendants automatically play pre-recorded messages that give the caller additional options after they've determined which department or agent they need.
In addition to helping agents during peak call volume, auto attendants provide a high level of customer self-service that often prevents them from having to interact with a live agent at all.
This keeps agents free to make more outbound sales calls or assist customers with more complicated issues. By following pre-set call paths ( also called "call flows") auto attendants also:
Help callers to determine which department/person they need to speak with
Prevent inbound callers from having to hang up and redial phone numbers
Forward calls to voicemail or other phone numbers if agents are unavailable
Automatically transfer inbound calls
Provide callers with key information like hours, location, or weather/COVID updates
Hold calls until a live agent is available
How to Set Up an Auto Attendant
Setting up an auto attendant varies by provider. Some have text-to-voice for easier greeting recordings, while others require you to create your scripts and audio files from scratch.
Auto-attendant scripts are your means of communicating with the customer – the last thing you want is to have a poor auto-attendant flow that frustrates a customer as they are routed.
Below, we've outlined a step-by-step general process for how to set up your automated attendant software:
Select desired call management method (all calls routed to auto-attendant vs calls not answered after a set number of rings, etc.)
Assign department and/or individual agent business phone numbers, add any additional numbers for call forwarding (cell phone number, additional agent phone number, etc.)
Write and record (or enter in via text-to-speech) phone system greetings, call menu options, and voice mailbox messages
Create call groups (groups of agents with similar skillsets, working hours, departments, etc.)
Choose whether or not to have an operator (where the caller can press "0" or another number to be automatically directed to the main call menu, voicemail box, etc.)
Set business hours and/or day and night mode schedules
Set holiday greetings and schedules
Configure timeout settings to redirect the caller to the main menu, route calls to voicemail, forward calls to another phone number, or hang up if calls remain unanswered for a select period of time
Save all auto attendant settings
Note that most systems allow admins to input/record both "main menu" greetings and individual greetings for specific departments, holidays, agents, etc.
You'll also be asked to enter the specific phone numbers or extensions for each department. Some systems incorporate first-level extension dialing, enabling users to dial an extension immediately without going through the entire menu.
Difference Between Auto Attendants and IVRs? 
The main difference between an auto attendant and an IVR (Interactive Voice Response) system is that IVRs usually offer a higher level of customer self-service with more advanced configuration and input options than auto-attendants.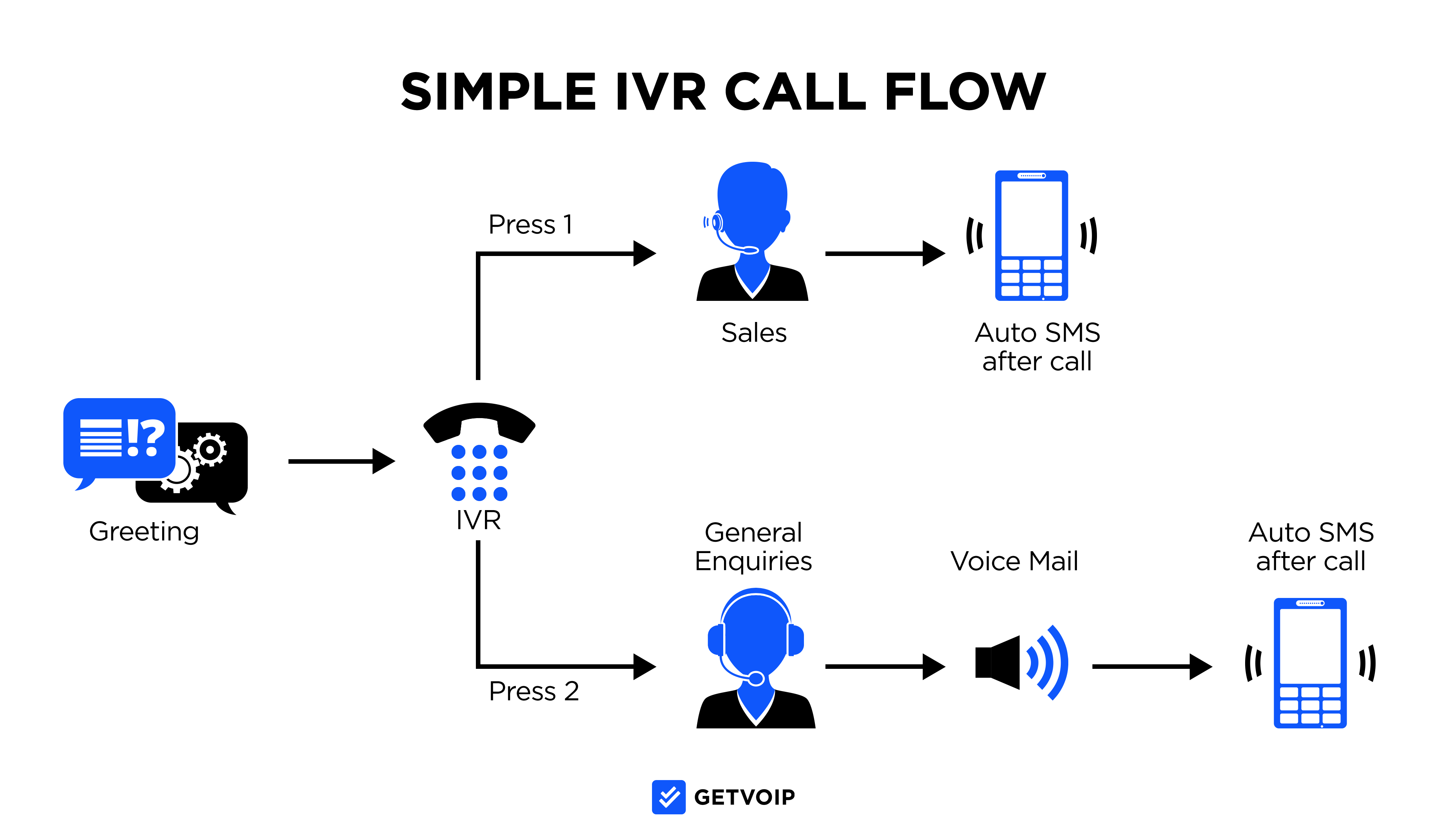 IVRs may have more advanced call routing strategies, intelligent assistants, ring strategies, or more streamlined drag-and-drop call flow design tools. This isn't to detract from auto-attendants, which are a much more straightforward way to automate call routing and take less time to configure.
Auto attendant capabilities work well for businesses that don't need automatic speech recognition, Natural Language Processing, or other conversational AI functionalities.
While less sophisticated, an auto-attendant has features like day and night mode. When configuring day and night mode, your business may have all calls ring the number four times and then send the call to the auto-attendant. When night mode is engaged past a certain time, the calls will automatically be sent to the auto-attendant because there are no agents available.
The Pros of Using Auto Attendants
An auto attendant is a great way to improve the first impression that customers get when they reach your business, but there are other benefits associated with using this type of system as well.
Optimized Call Handling – A large number of calls that are routed using an attendant system will be handled simultaneously, which will result in higher customer satisfaction. It provides more professionalism at the first interaction that a customer has with your business as well.
24/7 Customer Access – Auto attendants will be able to route calls to another site or a voicemail when your office is not open. This means that you will not lose business by not answering the phone or receiving calls after hours. With tools like Find Me/Follow Me (remote call forwarding), calls are even sent to mobile phones for agents who work remotely.
Cost Effective – With a routing system like this, you will not need to hire a secretary to take calls full-time. An auto attendant is included in a subscription and can do that work, saving you a few thousand dollars.
Third-Party App Integration – CRM VoIP integration plays a major part in how customer relations are formed. These integrations allow an agent to bring up customer information while the call is being routed using the auto attendant, which helps the agent be better prepared for the incoming call.
The Cons of Using Auto Attendants
These systems are not perfect for every business. They do have their flaws and based on these, you may decide that you want a live person taking calls or a more complex routing system. Here are some of the areas where these systems fall behind.
Impersonal Initial Interactions – Based on research done by Usabilla, 55% of customers prefer the comfort of speaking to an actual human being over interacting with a machine. With an attendant system, the customer does not use voice input to route callers properly, so some may hang up before they even get a chance to speak to an agent.
Poor Design Causes Abandonment – Organizing your menus takes a little finesse, and it's easy to create a poor customer experience. In general, you don't want long menus that could be confusing for the customer. Also, there should always be an option for the customer to reach an agent. Similarly to setting up IVR call flows, attendant menus must be easy to navigate to be effective.
Wrong Button Presses – When a customer is impatient, or they simply press the wrong button, they may be routed to the wrong agent. This means that rerouting the call to the proper department will cost more time and money that the attendant was designed to eliminate. It could also make the customer start back at the beginning of the menus, which is likely to cause annoyance before contact is made with an agent.
The Best Auto Attendant Phone Systems
Just about every VoIP provider offers the auto-attendant feature as a part of a bundled monthly phone service package.
The providers listed below have easily-configurable auto-attendant processes and are especially ideal for small businesses or startups.
RingCentral MVP (Message, Phone, Video) is a UCaaS solution designed for businesses with a high daily call volume, or a call volume that outpaces their current number of agents.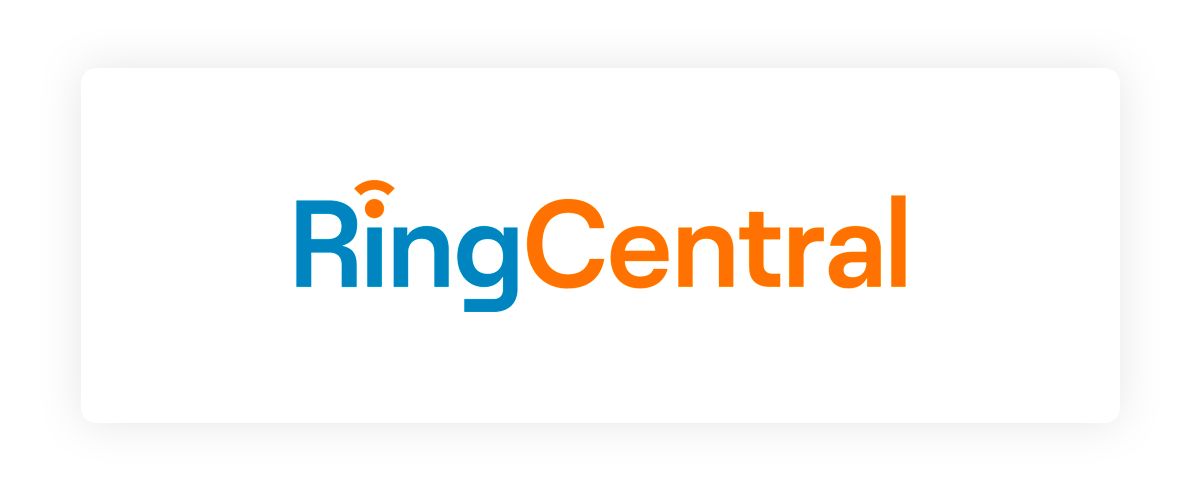 Its multi-level auto attendant feature is available on all 4 of RingCentral MVP paid plans, which range from $19.99 to $49.99/user per month  (for 20-20 users, when paid annually.)
Other important features of RingCentral include:
24/7 customer support
Automatic call recording at Premium and above
Salesforce integration at Premium and above
More information about available features and plans can be found in our RingCentral Review.
Nextiva is cloud communication platform designed for solopreneurs and smaller teams.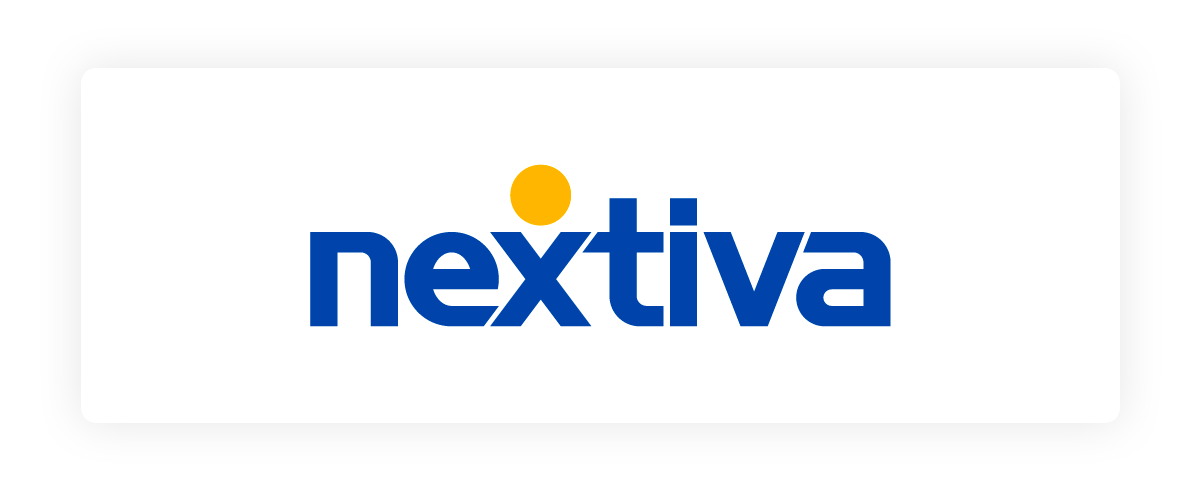 Nextiva offers four paid plans from $18.95 to $59.95/user per month (for 20-99 users, when paid annually.)
Each plan has an auto attendant option.
Other important features of Nextiva include:
Unlimited SMS at Pro and above
Mobile phone apps available at Pro and above
CRM Integrations with Salesforce and Zendesk
For additional information, check out our post on Nextiva pricing and plans.​​
Grasshopper is a VoIP phone number provider designed for small teams or solopreneurs that need an affordable, "no-frills" business phone application.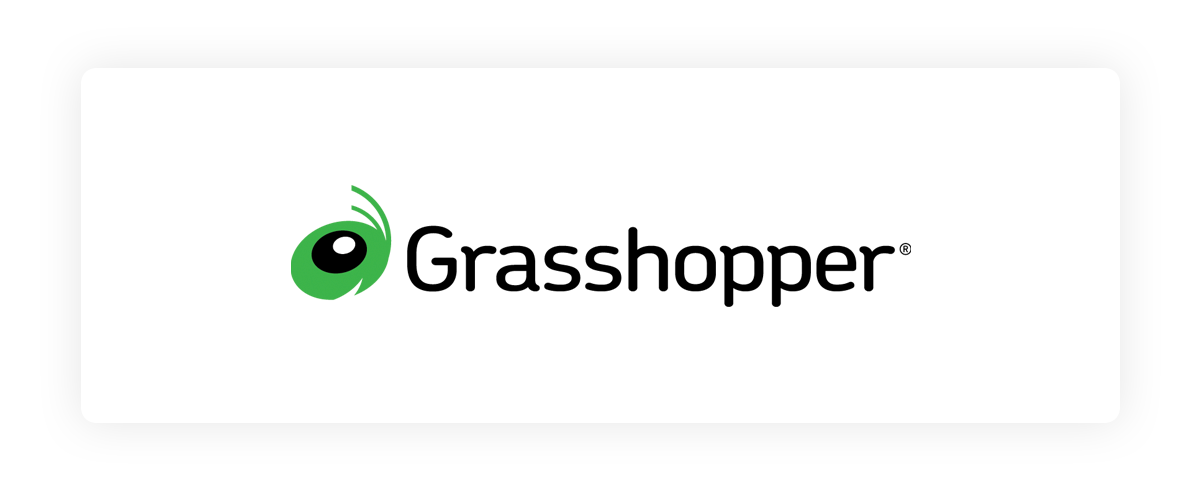 Grasshopper has an auto attendant feature that provides recorded scripts to answer your incoming calls. The company also has a professional voice studio for an additional fee. If you prefer to have calls taken by a live person, Grasshopper also has a live virtual receptionist option. Grasshopper pricing plans range from $26 to $80 a month for those that bill annually (prices jump to $29 to $89 for those that choose monthly payment options).
Other important features of Grasshopper include:
Desktop and mobile apps with all plans
Gmail integration available
Voicemail transcription included with all plans
Vonage is a VoIP phone system with competitive plans for businesses of any size needing bundled or a la carte business communication tools.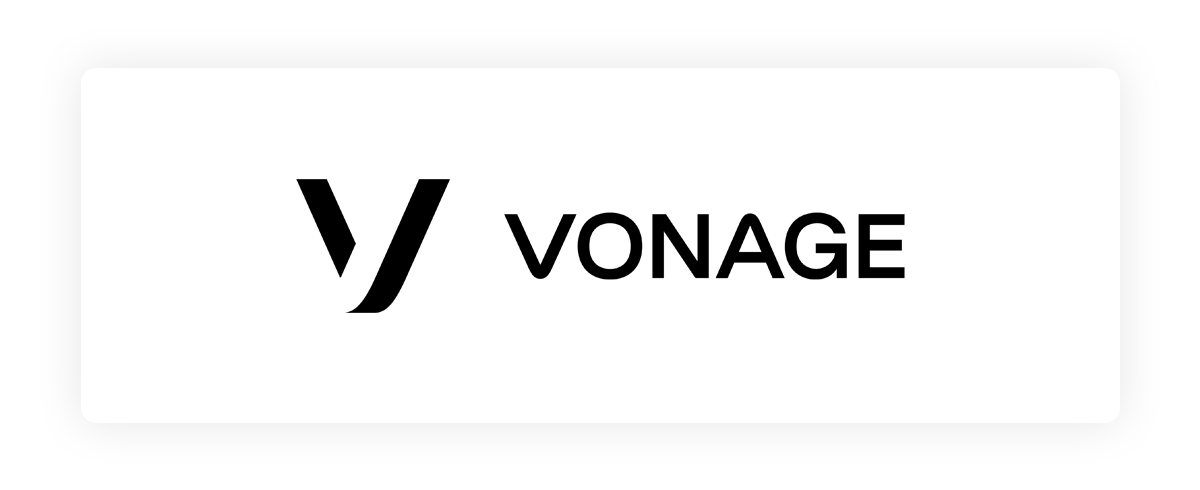 Vonage Business Cloud pricing is between $19.99 and $39.99, and all plans come with an auto attendant. However, those needing multi-level auto attendant must upgrade to the Premium Plan or above.
Other important features of Vonage include:
Integration with Salesforce and Microsoft Dynamics
Spam shield for all incoming calls
Company-wide call recording available
8×8 is a unified communications platform for companies with a high number of incoming international calls.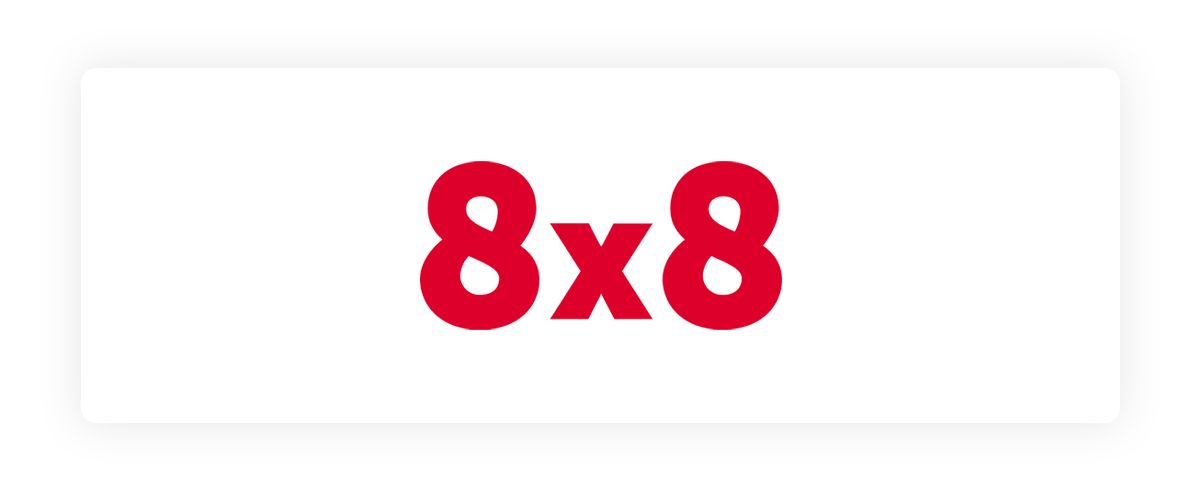 Pricing for 8×8 plans ranges from $15 to $44 per user if billed annually. Each plan comes with an auto-attendant as well as both mobile and desktop apps. However, the auto-attendant doesn't inform callers of the current wait time, which makes it best for businesses with a low call volume.
Other important features of 8×8 include:
Up to 10 GB of media storage (call or meeting recordings)
Unlimited calling in up to 47 countries
Access to dial by name directory
Read our 8×8 Review for more information.
3CX's business phone system includes a digital receptionist and stands out because it permits recording greetings in multiple audio file formats, including  PCM, 8 kHz, 16 bit, and mono.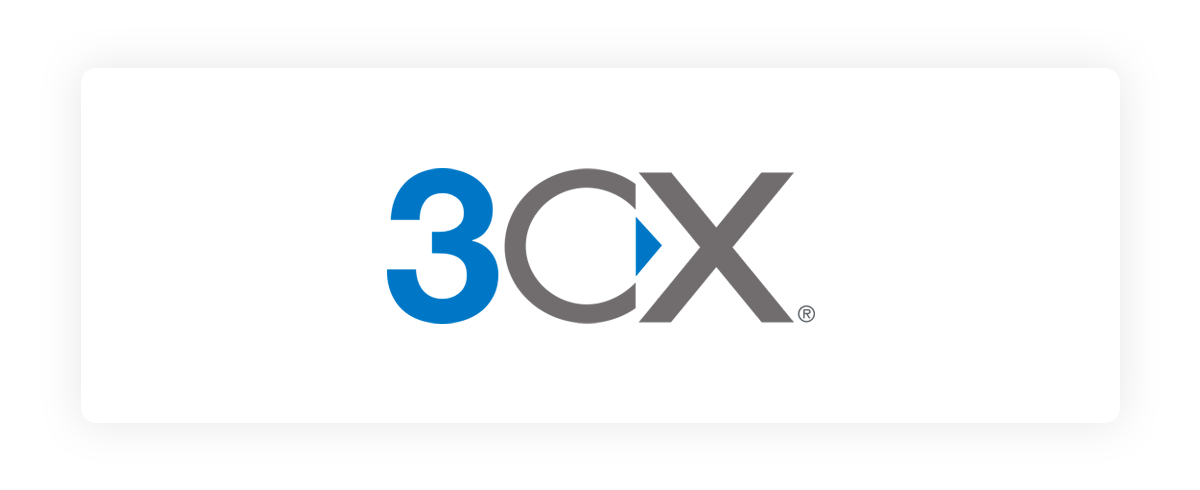 It also offers extensive menu and sub-menu options for setting up the attendant. Call path options include"connect to queue," "transfer to voicemail," and "send a call to call flow apps."
In total, when setting up this aspect of your routing, you have 10 options for how to direct callers.
Other important features of 3CX:
HD video conferencing support
Support for multiple office desk phone models
Caller ID, remote call forwarding, and charging based on the number of simultaneous calls.
3CX offers its service for free for one year. It charges for its Pro and Enterprise plans in the second year, which cost $145 and $180 each.
Ooma is a business phone service provider offering an auto attendant upon setting up an account.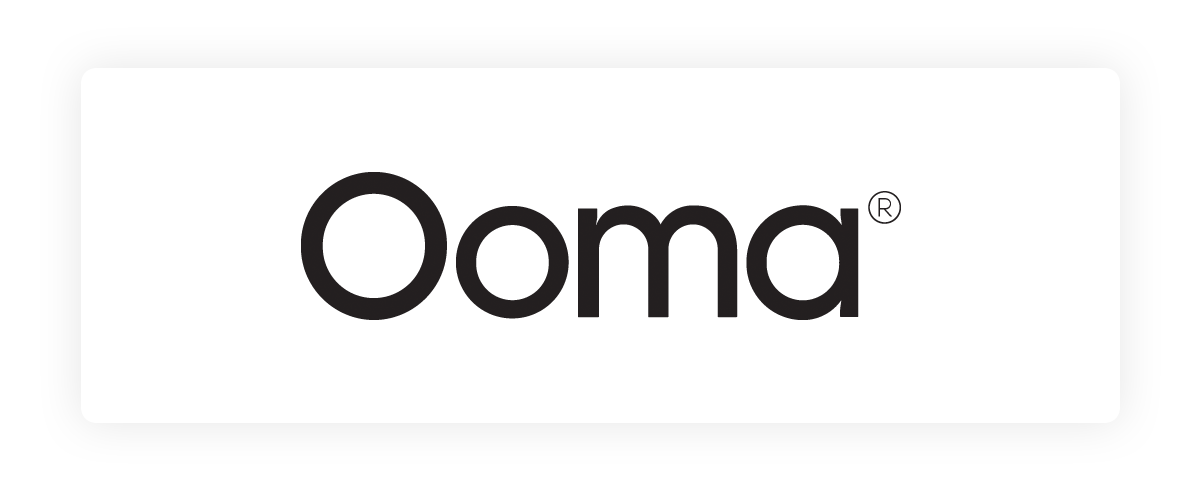 By default, the auto attendant for Ooma, which they call a virtual receptionist, is configured with text-to-speech enabled. This means that you can type out and select the greeting, and a computer-generated voice reads it to the caller. The control panel also allows you to record your audio files, so if you have a receptionist that is your typical first point of contact, this is a good option.
Ooma's auto-attendant lets team members check voicemails remotely on a cell phone. The company offers three plans: Ooma Office ($19.95/user per month), Ooma Office Pro ($24.95/user per month), and Ooma Enterprise ($27.99/user per month).
Other important features of Ooma:
Multi-ring to ring various devices simultaneously
Enhanced call blocking
Ooma Office Base Station connects existing analog phones to the VoIP network
Check out our guide on Ooma Office Pricing to learn more.
Phone.com stands out in the VoIP industry because it includes one local or toll-free number with several business plans.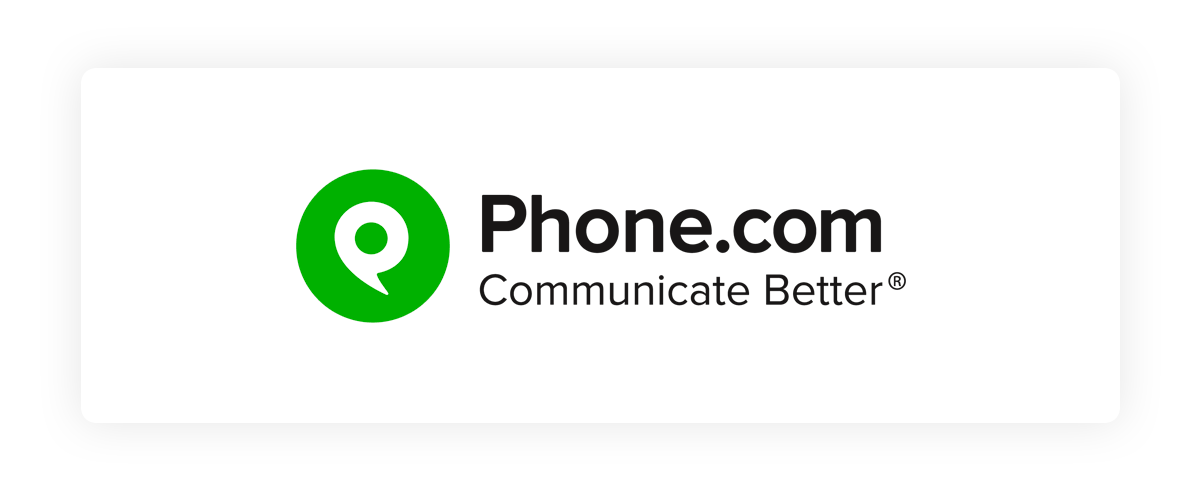 An auto attendant is also included with their Base, Plus, and Pro plans, and its lowest plan is only $10.39 per month for basic users who pay annually. Phone.com offers easy-to-follow webinars that walk users through the process of setting up their auto attendants. Its pricing places it in a similar niche to Grasshopper, which is why it was featured in our Grasshopper vs Phone.com standoff.
Other important features of Phone.com include:
SMS messaging included
Unlimited user extensions
You can also learn more on our Phone.com customer review page.
GoTo Connect features an auto attendant in all its cloud-based PBX solutions. The automated system answers calls with a custom greeting to reflect your brand or the time of year.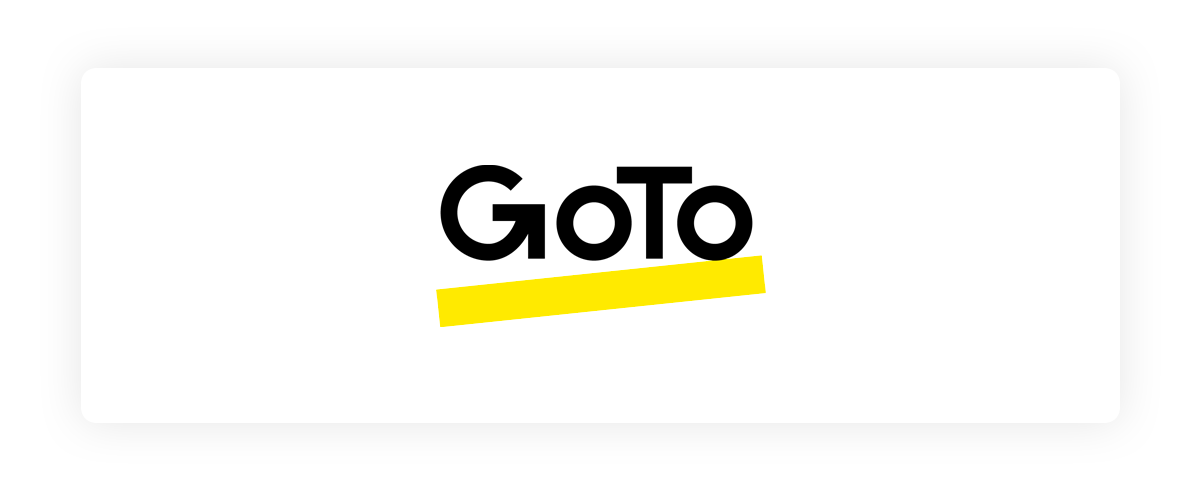 GoTo Connect is available in multiple languages and multiple company locations to help callers find the right extension or agent.
Other important features of GoTo Connect:
Automated answering
Call routing
Virtual voicemail
You can learn more in our GoTo Connect Pricing Guide.
Dialpad is a cloud communications platform offering a multi-level auto attendant with each of its call plans.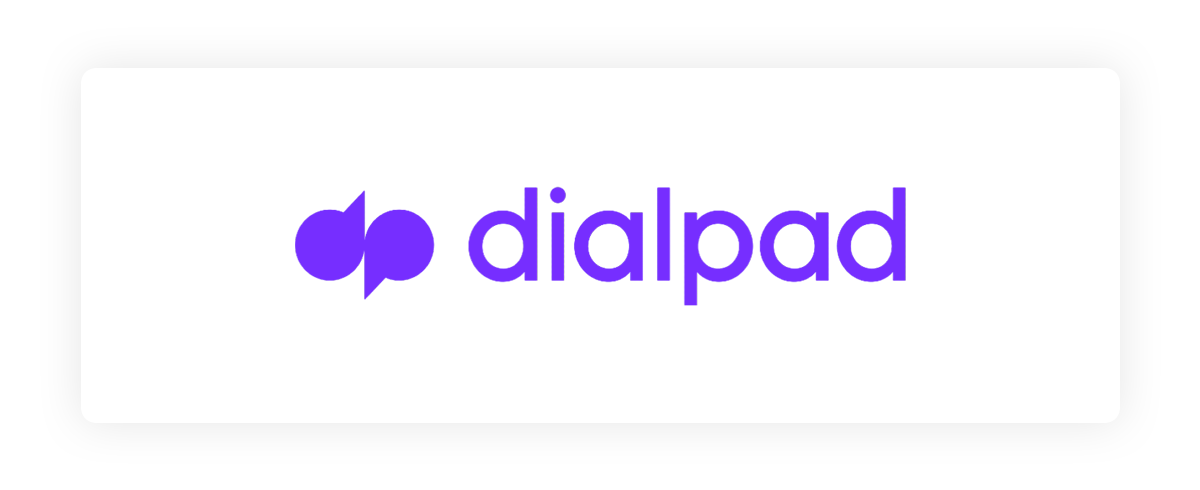 Dialpad allows users to record or upload custom greetings and offers call routing strategies to ensure callers reach the right department.
Other important features of Dialpad:
IVR menu analytics
Call flow prioritization
Custom messaging
Read more in our Dialpad Pricing Guide.
Are Auto-Attendant Phone Systems IVR Alternatives?
Before you select an auto-attendant provider from our list, understand that they don't do everything. An IVR solution or a call center solution is better for your organization if you need:
Self-service options for customers
CSATs (customer satisfaction surveys)
Menus that are accessible by voice response
Auto attendants are easy to implement, shorten customer wait times, and connect callers to the right department. They are also something to consider for small businesses that don't need overly complex menus for their customers.