A business phone number is essential for any organization. It's becoming increasingly common for people to use their personal numbers for business operations, but a different number will help you to separate your personal life from your work life. Purchasing a business number comes with a multitude of additional benefits as well. 
Most importantly, a business number offers your organization credibility. Customers can look your organization up online and find a legitimate number to call, offering them trust and excellent customer service. But in order to deliver that to your customers, you need to find the right business phone number. In this article, we'll help you do that with the following sections:
5 Types of Business Numbers
Local Phone Number
A local phone number is one that's tied to the specific location in which you live. In North America, that location is identified by a 3-digit area code, and in Europe it's established with country codes. Selecting a number with the area code in which your business operates is a great way to establish a presence in the community. 
These phone numbers are available for purchase from a local phone company or through a third-party company like Google Voice. According to Nextiva, the initial cost of these numbers should cost anywhere between 0-$10/month. Setup is fast and you should be up and running in the very same day.
Toll-Free Number
Toll-free numbers are ones that start with an 800 number. They're not tied to any specific location. These numbers offer a significant benefit to your customers as it doesn't cost them any extra charge to dial from a landline. This can also be set up through your phone service provider. You can even have one forwarded to an existing line if you'd prefer. These numbers cost about $10/month.
Vanity Phone Number
A vanity phone number is a personalized toll-free number. Businesses often spell out words within these numbers that relate specifically to their brand. That specialization makes your phone number more memorable to those who call it, making it a great marketing tactic. A great example is the flower retailer 1-800-FLOWERS. Their name happens to be their vanity number. 
The challenge with these numbers, though, is that many are already taken. So you may need to get creative if your business is hoping to get one. These numbers are typically available for somewhere between $10-$50/month. 
Virtual Phone Numbers
A virtual phone number, or direct inward dialing (DID), is not tied to a specific phone system. Google Voice is perhaps the most well-known example of this. These numbers can redirect and route inbound calls between numbers, IP addresses, or other devices. 
Virtual phone numbers function more to forward calls and service for voicemail than an actual phone number. They're a good option for people who want a presence in the market but not to make business calls from their number. Virtual phone numbers typically cost anywhere between 0-$10/month.
VoIP Phone Numbers
A VoIP number is the phone number assigned to you when you sign up for a VoIP service. This phone number allows you to make calls over the internet, meaning you can make phone calls from any WiFi-enabled device. According to tech.co, this service should typically cost between $20-$40 per user per month. 
While this initial fee is more expensive than a lot of the other business number options, you get more bang for your buck. You also don't need to pay the extra fee to connect to the phone line like you would with traditional numbers. 
6 Ways to Instantly Get Any Type of Business Number
You can get a business number by going through a VoIP service. These providers tend to offer business numbers in each of their available plans, along with a number of other features to better serve your business communications. Here are the VoIP service providers we'll cover in this article:
Provider
Best For
Feature Highlights
RingCentral

Companies with customers and employees around the world

Unlimited calls

Toll-free minutes

Unlimited business SMS

Grasshopper

Small businesses

Business texting

Call forwarding

Custom greetings

8×8

Organizations looking to quickly scale their operations

Virtual extensions

Unlimited internet fax

1GB Media Store

Nextiva

Businesses heavily focused on analytics

Free number porting

Call recording

Voice analytics

Vonage

Enterprise-level organizations

Three-way calling

Bandwidth saver

Call return

Ooma

Smaller companies on a budget

Virtual receptionist

Mobile app

Call park
RingCentral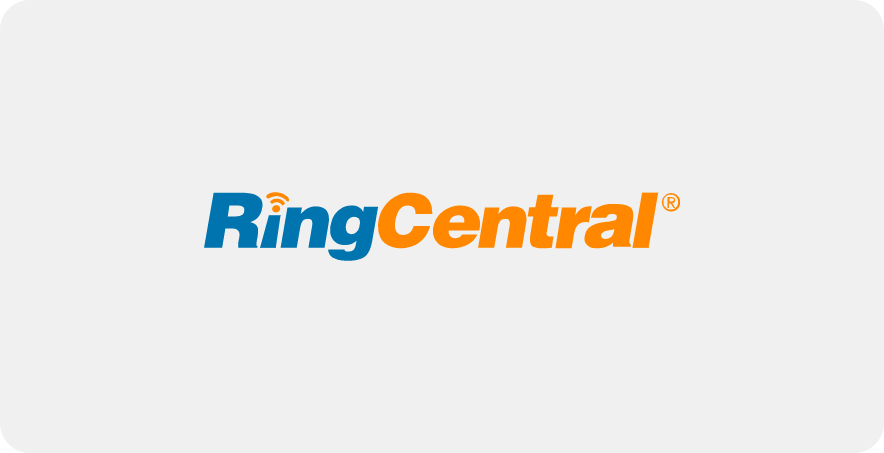 RingCentral is a leading business phone system. The platform brings messaging, video and phone together in one application. In addition to the impressive functionality offered by RingCentral, each plan offers a business line. When you sign up for a plan, you'll be asked to choose one of the following types of business numbers — toll-free, local, international, or vanity.
RingCentral ensures that your calls are protected by encryption. The provider offers features such as call forwarding, caller ID, call screening, and more to manage every call that comes in. Here's a breakdown for each RingCentral plan. Please note that pricing depends on the number of users.
Plan
Price
Highlights

Essentials

Starting at $19.99/user/month

Business phone or toll-free numbers

Unlimited calls within US/Canada

Voicemail-to-text

Standard

Starting at $24.99/user/month

Everything from the Standard Plan

Business numbers in over 100 countries

Popular integrations

Premium

Starting at $34.99/user/month

Everything from the previous plans

Automatic call recording

Real-time analytics

Ultimate

Starting at $49.99/user/month

Everything from the previous plans

Device status reports and alerts

Unlimited storage
Grasshopper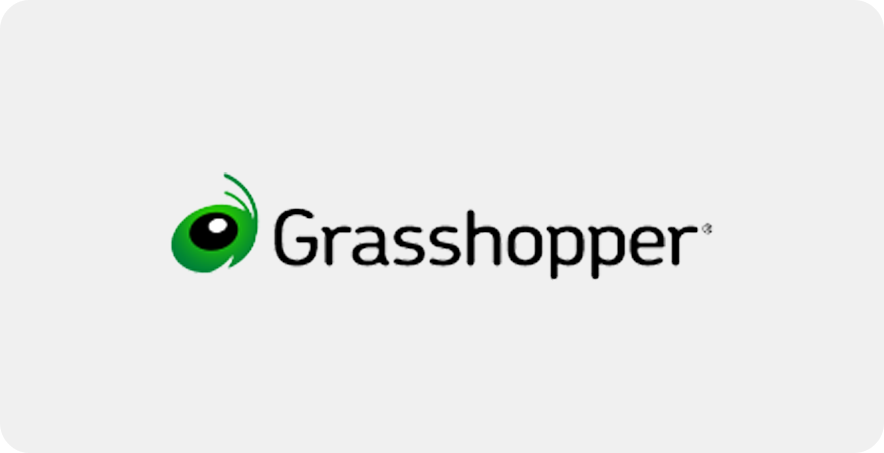 Grasshopper is a virtual phone system geared toward small business owners. The platform is designed to help its users save money and look more professional. Their plans offer a dedicated business number to ensure that you can keep work and your personal life separate. 
The phone service provider offers multiple types of business numbers. You can choose a number in order to boost your marketing and national presence. They offer 833, 844, 855, 866, 877, 888, and true 800 numbers. You can also choose from a vanity number, a local number, or port your existing business or virtual number to Grasshopper. 
Grasshopper offers the following plans, each geared toward a different type of small business.
| | | |
| --- | --- | --- |
| Plan | Price | Highlights |
| Solo | Starting at $26/month | This plan is ideal for an entrepreneur with a side gig and comes with 1 phone number with three extensions. |
| Partner | Starting at $44/month | This plan is ideal for a growing business with 1-3 employees. It comes with 3 phone numbers and 6 extensions. |
| Small Business | Starting at $80/month | This plan comes with 5 phone numbers and an unlimited amount of extensions.  |
8×8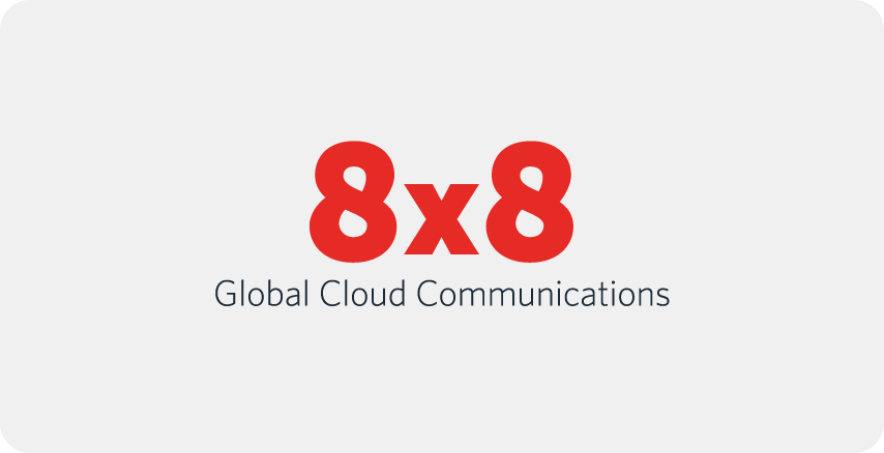 8×8 is designed to help you work from anywhere. They have multiple plans to ensure businesses of every kind can have their needs met in the most cost-effective way possible.  8×8's high level of service has earned it a spot as a leader on Gartner's Magic Quadrant for Unified Communications for 9 years in a row.
The business phone provider offers three different plans, each with its own specific focus. Each of the three plans offers business numbers with features that allow you to get the most out of your business communications. Here's a look at each of 8×8's plans.
Plan
Price
Highlights

8×8 Express

Starting at $12/user/month

Get a free number or bring your current one onto the platform with you

Unlimited calling in the U.S. and Canada

Route and handle calls through desktop or mobile

X2

Starting at $24/user/month

Everything from the Express plan

Unlimited voice calling to 14 countries

Video and audio conferencing

X4

Starting at $44/user/month

Everything from the previous plans

Unlimited voice calling to 47 countries

Supervisor analytics
Nextiva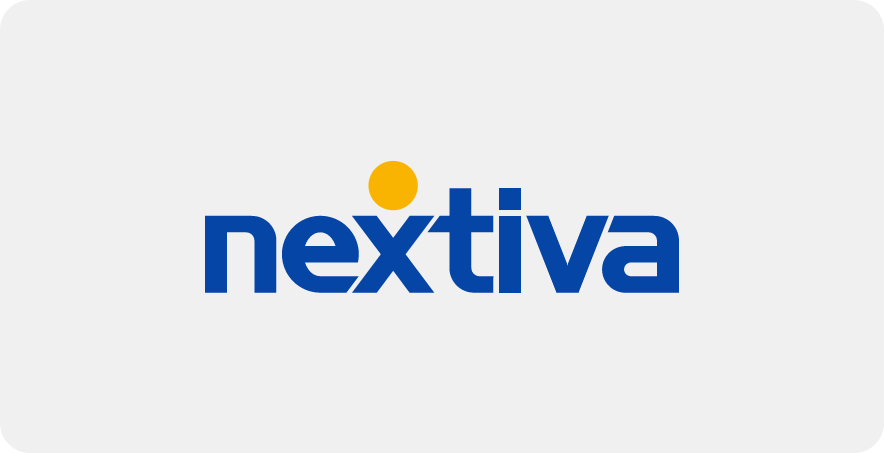 Nextiva allows you to connect your phone system with business apps, AI, and automation all on one platform. With its cloud-based VoIP service and 99.999% uptime, the service provider was rated the best business phone service in 2020 by U.S. News. 
Nextiva boasts being the largest local business virtual phone provider in each country. The phone provider offers local VoIP numbers in many major cities in most states. Nextiva offers area codes in every state across the US as well. 
Nextiva offers a free local and toll-free number in each of its plans as well. Here's a breakdown:
Plan
Price
Highlights

Essential

Starting at $17.95/user/month

Free local and toll-free number

Unlimited calling from the US and Canada

1500 Toll-free minutes

Professional

Starting at $21.95/user/month

Everything from the Essential plan

Voicemail to SMS notifications

3,000 toll-free minutes

Enterprise

Starting at $31.95/user/month

Everything from the previous plans

Call recording

12,500 toll-free minutes

Ultimate

Starting at $52.95/user/month

Everything from the previous plans

Nextiva Survey

12,500 toll-free minutes
Vonage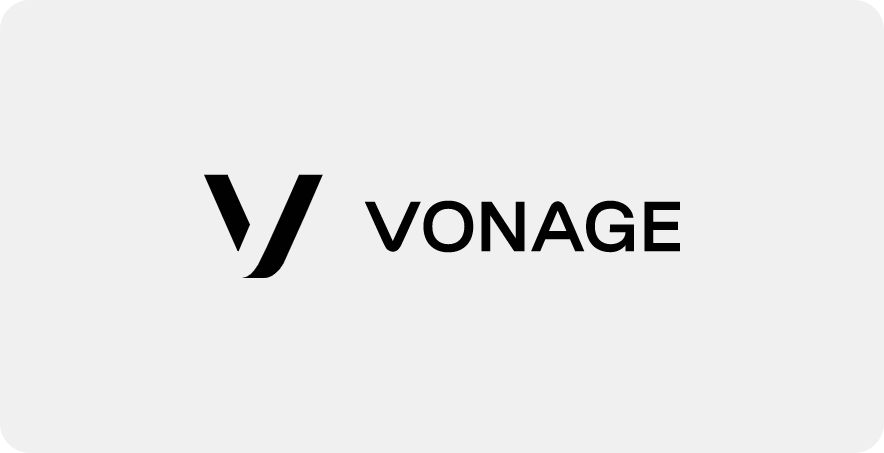 Vonage's goal is to make communications more flexible, intelligent, and personal in order to help their 100,000+ customers stay ahead. They boast major businesses among the ranks of their customers, such as Allstate, Dominos, and The Princeton Review. 
Vonage offers three different packages for its customers. Their Mobile plan is more focused on calls. The Premium plan enables users to take their communication to the next level with calls, messaging, and video.
The Advanced plan offers elevated features and is available for IP phones. Each of Vonage's plans comes with a business number. You'll be prompted to select a local or toll-free number when you pick out your plan. 
Here's a breakdown of each of those plans.
| | | |
| --- | --- | --- |
| Plan | Price | Highlights |
| Mobile | Starting at $19.99/user/month | Offers features focused on talking, messaging, and collaboration. |
| Premium | Starting at $29.99/user/month | Allows you to communicate through whatever your preferred channel may be. |
| Advanced | Starting at $39.99/user/month | Offers business applications and premium calling features. |
Ooma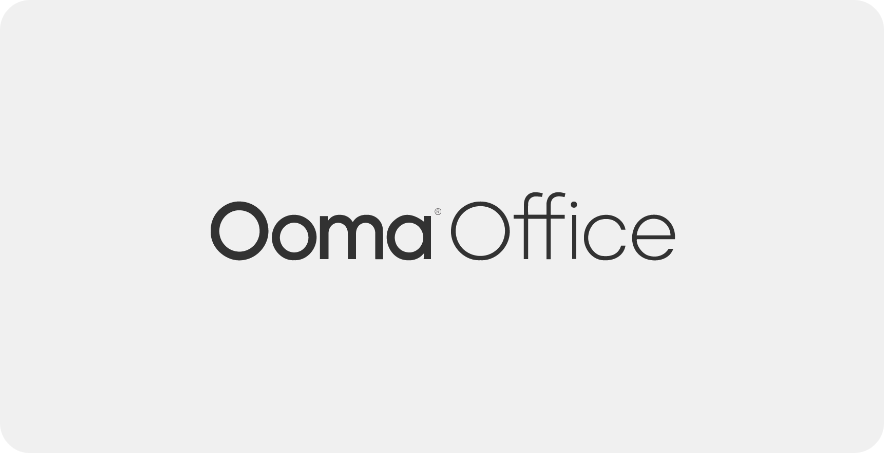 Ooma has features specifically curated for small businesses. With the coronavirus pandemic forcing so many businesses to work from home, Ooma has created a communications experience for those who are running their businesses from home. 
The phone service provider is designed to cut its customers' phone bills in half, as its website states that users save an average of 50% on each bill. Their cost-saving plans also include a free business number.
You can sign up for your number right on the website. The website prompts you to select your country, state, city, and area code. You can choose if you want a default, repeating, or vanity number and pick the specific number you want.
Ooma offers two business plans — Ooma Office and Ooma Office Pro. Here's a breakdown of the highlights of each plan.
Plan
Price
Highlights

Ooma Office

Starting at $19.95/user/month

Mobile app

Virtual Receptionist

Call park

Ooma Office Pro

Starting at $24.95/user/month

Every feature from Ooma Office

Call recording

Enhanced call blocking 
Must-Have Phone Features to Consider
Your business phone service will only be of service if you find one with the features that will best serve your unique business needs. Here are some to consider:
Mobile app — A mobile application is one of the most important features to consider in your phone service. It allows you to take you conversations with colleagues and customers on the go. 
Call forwarding — This feature gives you the flexibility to direct your calls to any other number that you need them to go to. 
Auto attendant — These are automated menus that use a voice prompt to navigate your customers' calls to the right department. These are a great way to manage calls and ensure your customers don't have to be on hold for too long. 
Voicemail transcription — Finding a VoIP service that offers voicemail-to-email or voicemail-to-text would be a benefit to your business, since it would automatically provide you with notes from any voicemail. 
Call recording — While voicemail transcription offers a hard copy of your voicemail, call recording will make sure you don't forget a thing from any outgoing or incoming calls. 
Call parking — This feature will allow you to put a caller on hold in the cloud and enable any employee to pick the call back up. That way, the most qualified person can handle the call without having customers on hold for too long. 
Analytics — This will give you all the data you need to make sure that your employees are as effective as possible on their calls. 
Conclusion: Send the Right Message with a Business Number
With a business number, your customers will be able to see your company as a professional organization they can trust. With a reputation like that, you can expect repeat business and referrals.
It all starts with making sure you have the proper means to connect with current and potential customers. If you're looking to do more research on VoIP providers before using one for your new business number, take a look at our guide for top business VoIP providers.