The Healthcare Insurance Portability and Accountability Act (HIPAA) provides consumers with valuable protections to keep their personal health information secure.
Healthcare providers must meet certain requirements aimed at protecting this data. Failing to do so can result in heavy fines or even imprisonment. A major component of HIPAA compliance lies in the technology that health organizations use from electronic health records and data-collecting diagnostic devices to even the business phone service they use.
Jump to ↓
What is a HIPAA-Compliant VoIP Phone System?
HIPAA-compliant VoIP services follow HIPAA guidelines as the voice messages and recorded calls get stored as computer data. This type of data is known as ePHI (electronic personal health information) and it is incredibly important to keep it secure.
HIPAA impacts all businesses and organizations that come in contact with a patient's personal health information. As such, these companies may not directly work with patients but simply be a part of the healthcare ecosystem. Regardless, any organization that handles patient data must meet these standards.
Some types of companies that traditionally must meet HIPAA guidelines include:
Billing companies
Practice management firms
Third-party consultants
Electronic health record platforms
Managed service providers
IT providers
Faxing companies
Shredding companies
Physical storage providers
Cloud storage providers
Email hosting services
Attorney
Accountants
HIPAA Compliant VoIP Requirements
To be HIPAA-compliant, a VoIP phone system must meet both physical and network security measures. While there are numerous rules and regulations to follow, any technology used to house or transmit patient data must:
Maintain and ensure confidentiality, integrity, and availability of PHI and ePHI
Identify and safeguard against threats to the security and integrity of patients' information
Protect against reasonably impermissible uses or disclosures
Ensure workers, both under direct employees and contractors, comply with the HIPAA guidelines
To stay compliant with HIPAA laws, VoIP systems must meet these four main requirements:
Authentication
Only authorized users should have access to ePHI. Every phone line should have a unique user ID to help ensure that only the proper employees have access to patient data.
Encryption
Patient data must be encrypted during transmission or sharing. Most quality VoIP systems will use high-level encryption technologies such as virtual private networks (VPNs) or transport layer security (TLS) to meet this requirement.
Call Logs
To meet HIPAA requirements, VoIP phone systems must be able to record all call data. This includes metadata and administrative functions performed during the call.
Business Associate Agreement
All VoIP providers that work with companies who collect health information must enter into a HIPAA Business Associate Agreement (BAA). This acts as a contract that sets compliance obligations.
For further explanation or to find answers to specific questions, consult the US Department of Health & Human Services HIPAA compliance web portal.
Consequences of Using a Non-HIPAA Compliant VoIP
HIPAA imposes direct penalties on organizations who do not comply with the standards outlined. These penalties range from small fines to potential imprisonment, although business leaders should not worry they will go to jail for a violation if they've made a good-faith effort. The harshest penalties are reserved for organizations that willingly and knowingly broke the rules.
HIPAA Violation Tiers
The law breaks penalties into four tiers based on the egregiousness of the violation.
First Tier: The company did not know or could not have reasonably known about a data breach. Fines range from $1,000 to $50,000 per incident with a maximum fine of $1.5 million per year.
Second Tier: The company would have known about the breach by exercising reasonable diligence. They are not believed, though, to have acted with neglect. Fines range from $1,000 to $50,000 per incident with a maximum fine of $1.5 million per year.
Third Tier: The company acted with willful neglect but was able to correct issues within 30 days of the breach. Fines range from $10,000 to $50,000 per incident with a maximum fine of $1.5 million per year.
Fourth Tier: The company acted with willful negligence and failed to remedy the problem in a timely manner. Fines start at $50,000 per incident with a maximum fine of $1.5 million per year.
Potential criminal charges can come if HHS determines there was deliberate malicious intent. HHS would work with the Department of Justice to assign criminal penalties to egregious violators.
Tarnished Reputation
The penalties from the federal government can hurt an organization financially, but HIPAA violations have other consequences. Companies that find themselves not following HIPAA standards hurt their overall business reputation, leading to the potential loss of current clients or the inability to attract new customers.
What Are the Best HIPAA Compliant Phone Systems?
While many top VoIP providers have HIPAA-compliant systems, businesses looking to purchase a phone system should confirm that their solution meets federal regulations before purchasing. Let's look at some of the most popular HIPAA-compliant VoIP phone systems.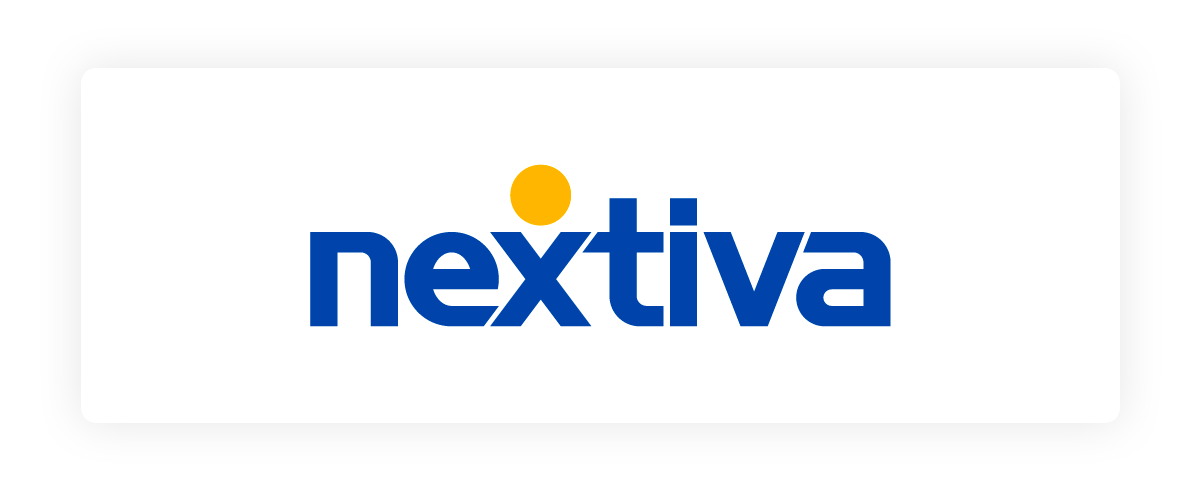 Nextiva is one of the top-rated VoIP providers on our site, and many of Nextiva's platforms meet HIPAA compliance guidelines.
Key Features
Unlimited calling
HD voice
Real-time presence
Online faxing
Conference lines
Team collaboration
Pros & Cons
| | |
| --- | --- |
| Pros | Cons |
| History of reliability | May need additional tech support |
| Easy and intuitive to use | Does not integrate with as many platforms as other VoIP providers |
| Wide-range of products based on customer needs | |
Pricing
Essential: Starts at $18.85 per month per user
Unlimited voice call
Unlimited internet fax
Free local and toll-free numbers
24×7 customer support
Professional: Starts at $22.95 per month per user
All Essential features
Unlimited audio and video meetings
Business text messaging
Team collaboration tools
Voicemail to email & SMS
Enterprise: Starts at $32.95 per month per user
All professional features
Call recording and voice analytics
Audio and video conference recording
Microsoft and Salesforce integrations
Single sign-on management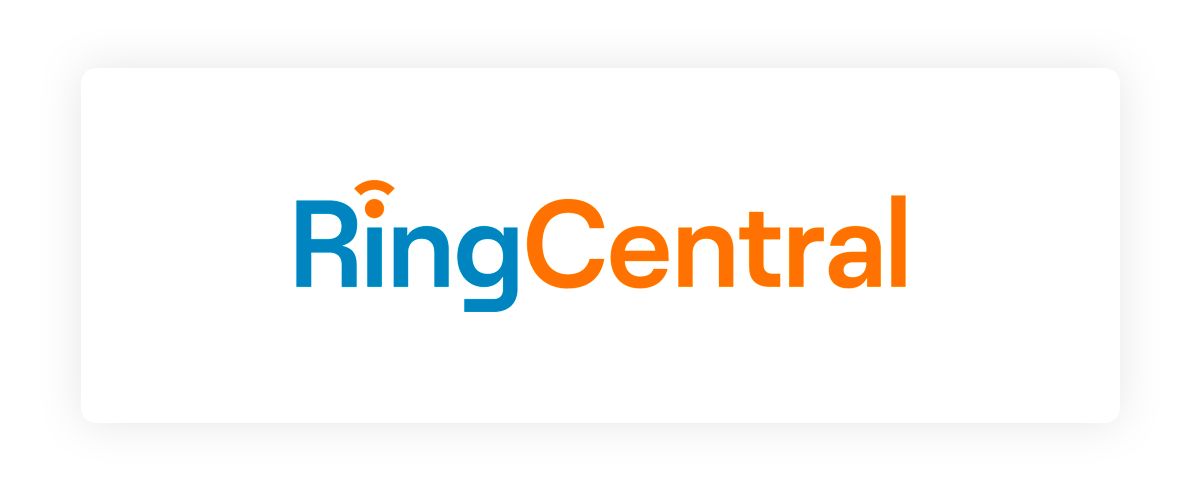 One of the most popular VoIP providers, RingCentral has a HIPAA setting designed to delete information in line with HIPAA compliance efforts.
Key Features
Voicemail and greeting
Video conferencing
Unlimited business SMS
Toll-free and local numbers
Online meetings
Pros & Cons
| | |
| --- | --- |
| Pros | Cons |
| High quality audio and video | Limited number of users at lowest tier |
| Straightforward customer interface | Lots of pop ups to navigate |
| Easy collaboration | |
Pricing
Essentials: $19.99 per month per user
Up to 20 users
Business phone or toll-free numbers
Unlimited calls within the US and Canada
Unlimited business SMS
Standard: $27.99 per month per user
All Essentials features
No limit on users
Business phone numbers in over 100 countries
Unlimited audio conferencing
Premium: $34.99 per month per user
Everything in Standard
Automatic call recording
Single sign-on
Multi-site admin and management
Ultimate: $49.99 per month per user
Everything in Premium
Device status reports
Device status alerts
Unlimited storage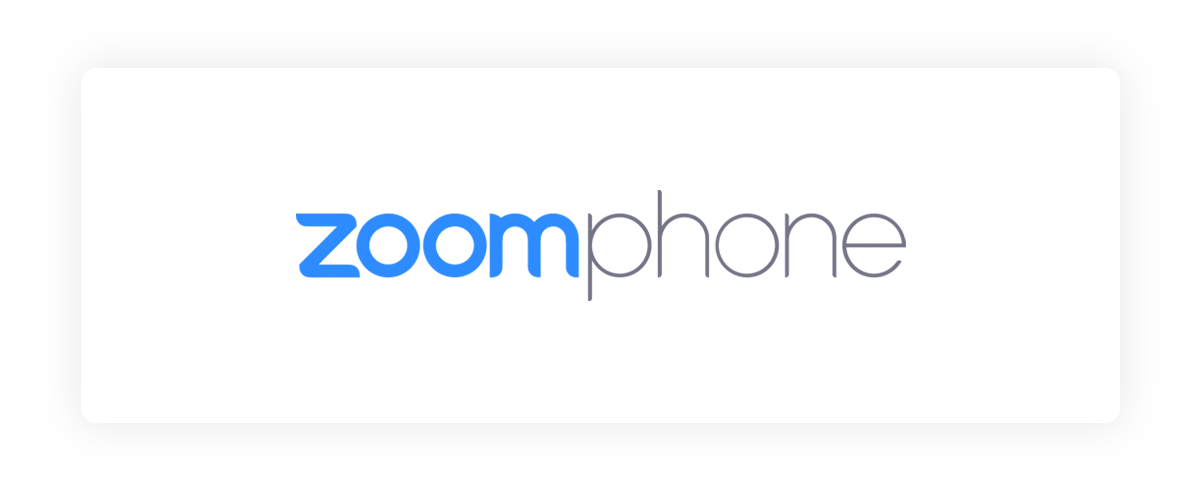 Another leading platform, Zoom offers a HIPAA compliant phone system along with the ability for settings to be changed at the network level depending on customer needs.
Key Features
HD video and audio
Participant camera feeds
Audio-only conferencing
Cross-platform messaging
Pros & Cons
| | |
| --- | --- |
| Pros | Cons |
| Simple to operate and use | App download requirement |
| Wide range of features with intuitive design | Time limit for lower tiers |
| Strong security | |
Pricing
Pay As You Go: $10 per month per user
US & Canada-based numbers
Domestic SMS & MMS
Extension to extension and outbound calling
Unlimited Regional Calling: $15 per month per user
Unlimited calling with US and Canada
Make and receive calls from multiple devices
Optional add on to make calls to 18 more countries
Pro Select Global: $20 per month per user
Direct dial number
Unlimited calling in more than 40 countries
Advanced phone features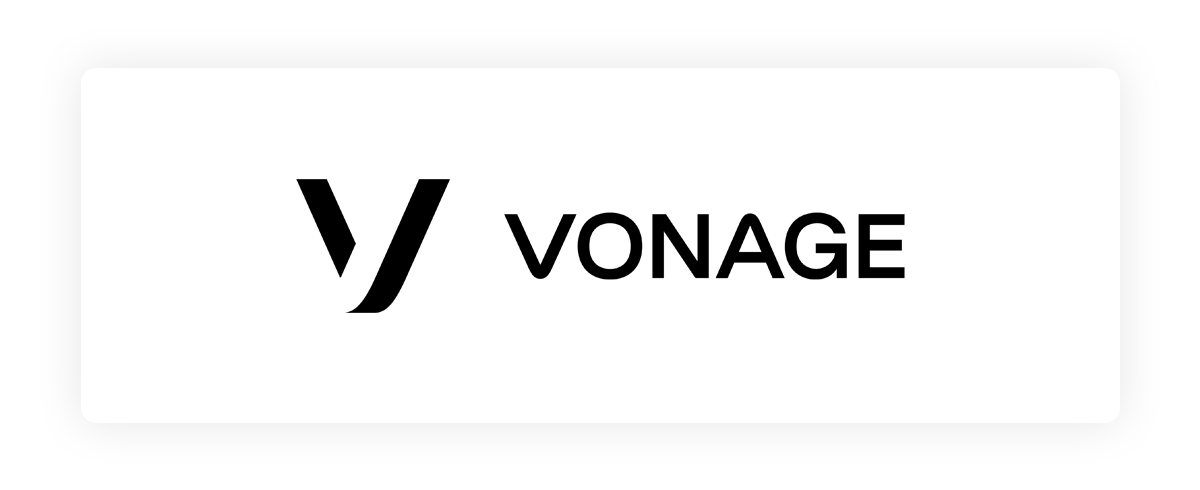 Vonage provides HIPAA-compliant solutions to healthcare companies across their preferred communication channels.
Key Features
Call hold
Caller ID
HD voice
Call Screening
Call Continuity
Multiple devices on one extension
Pros & Cons
| | |
| --- | --- |
| Pros | Cons |
| Lowest tier still includes unlimited calls | Toll-free number cost |
| Strong CRM integrations | Lowest tier does not work with desk phones |
| 24/7 service and tech support for all plans | |
Pricing
Mobile: $14.99 per month per user
Unlimited calling and text messaging
Mobile and desktop applications
Premium: $24.99 per month per user
Video conferencing
CRM integrations
Multilevel auto attendant
Advanced: $34.99 per month per user
Call recording
Voicemail transcription
White glove setup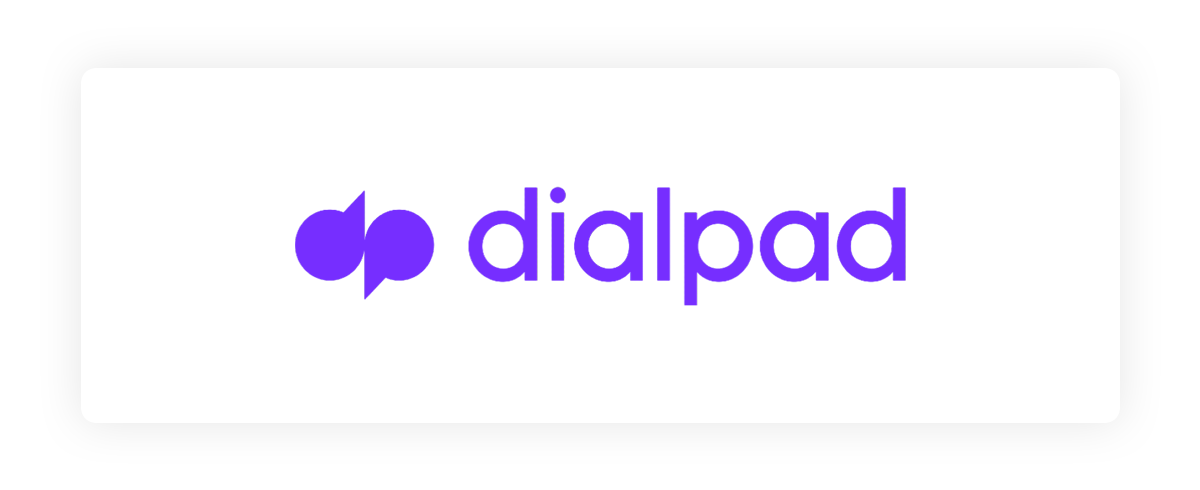 Built off the Google platform, Dialpad has established itself as one of the most reliable VoIP providers available.
Key Features
Unlimited call
Mobile and softphone app support
Call recording
Custom routing
Toll-free number support
Automatic spam detection
Pros & Cons
| | |
| --- | --- |
| Pros | Cons |
| Google and Microsoft integrations available at base level | 14-day free trial period is shorter than most other platforms |
| AI-powered call analysis | Free video conferences limited to 45 minutes and 10 people |
| APIs provide cell data and additional management functionality | |
Pricing
Standard: $20 per month per user
Third-party software integrations
Voicemail transcription
Pro: $30 per month per user
Expanded integration with apps
More ring groups
24/7 customer service
Enterprise: Call DialPad for customer quote
Phone extensions
Advanced analytics
Enhanced user integrations
HIPAA compliance is important for any business that interacts with healthcare data. The federal government has made it a priority to keep patient data protected at all costs, imposing stiff penalties for those that fail to follow the law. While the VoIP industry has largely adjusted to HIPAA needs, companies using new or smaller VoIP providers may find themselves with less protections than needed. Businesses should include HIPAA compliance and a VoIP's providers history of providing HIPAA-secure solutions as one component of their overall purchase decision.
HIPAA Compliant VoIP FAQs
While there is no specific list, any organization that handles individual patient health data in any form should ensure they meet all HIPAA compliance requirements.

VoIP phones do not automatically meet HIPAA compliance requirements. Businesses that must ensure they use HIPAA-compliant technology should specifically ask a VoIP provider if their solution meets the HIPAA standard.

VoIP systems must meet four primary requirements to be in compliance: The ability to authenticate users, encrypt data, log calls, and enter into a business associate agreement (BAA) with customers.