Vonage is a communications provider that is one of the pioneers in the VoIP industry, and the company has been taking many steps over the years to improve customer experience. One of the ways that they keep their customers happy is by delivering a comprehensive support experience. This past week, we had the opportunity to sit down with Ken McMahon of Vonage to talk about Vonage support.
Mr. McMahon is the SVP of Client Operations, and he was able to give us a peek into how Vonage tackles multichannel customers, self-service, and third-party software. He even gave us some insight into turnaround and daily support processes. Let's get to it!
What channels can customers use to reach Vonage support? Hours? Devices? Locations?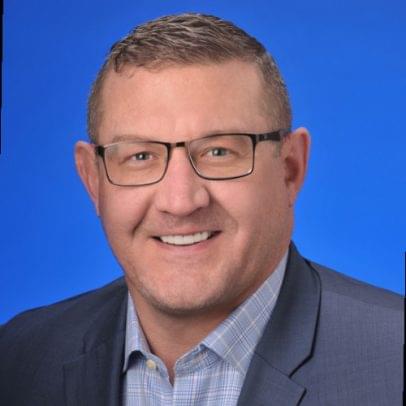 Ken: Today's ultra-connected customers expect answers and solutions to their questions and issues when they need it and where they need it. At Vonage, we are making sure we are available and ready to connect with our customers wherever and whenever they need us. We have multiple channels available for the customers to reach us, including a community portal, where customers can access our Support Site, external knowledge base and find answers to common questions in links to guided assistance workflows.
For immediate assistance, we have AI chatbots available 24 hours per day, while live voice agents are available from 7 a.m. to midnight EST from Monday through Friday and from 9 a.m. to 9 p.m. EST over the weekends – for a truly 24×7 customer service experience. Customers can also create a case through our support site at their convenience and receive a prompt solution from our care team. Our live agent chat service is available from 9 a.m. to 9 p.m. EST throughout the week and will be expanding to weekend service soon.
Does Vonage offer customer support via SMS?
Ken: Although we do not offer SMS support at this time, customers looking for support options available from their mobile device can use our Vee chatbot and create a case via the Vonage mobile app.
What channel seems to be the preferred channel for customers reaching out to Vonage support?
Ken: The preferred channel seems to be related to the type of customer issue, i..e. The more technical the issue the more likely the customer will want to speak to a phone agent.  For simpler issues, like how to use a feature or questions on their bill or status, chat is a popular option. Chat currently averages about 13% of our total customer contacts
In your opinion, what support channels are going to be the most popular in the next decade?
Ken: While there will always be customers who prefer the phone, we anticipate that use of our digital channels (chatbot, live chat, online support articles and step by step guides, and live chat) will continue to grow. Using chatbots, we are able to answer more than 60% of customer questions, eliminating the need to speak to an agent and providing them with immediate answers. Similarly, we are deploying natural language processing in our IVR, and providing the ability to complete simple tasks using IVR-provided instructions or receiving a link to a step by step guide.  We anticipate that, as customers become more confident with these tools and as the tools themselves continue to evolve, these AI tools will become the preferred channel for non-technical issues.
What's the average turnaround time for a live chat support session?
Ken: The average handle time for chat sessions is currently less than 20 minutes.
Do you find this channel to be more efficient for customers needing support? What kinds of issues aren't handled as effectively?
Ken: While live chat gives the customer immediate access to a customer support agent and is approximately 35% more efficient due to multi-session handling, technical issues are handled better when using live voice.
How does multi-session handling work at Vonage?
Ken: Chats are routed to chat agents based on the type of issue the customer has specified.  If a customer has a technical issue, the agent will receive only that chat until he or she has completed the session.  For customer service type issues (e.g. feature-related) multiple chats will be directed to an available agent (up to 2 concurrently) as these are easier to manage via multi-session.
What are the best times that a customer might have an easier time calling in to support?
Ken: During core business hours, our live voice agents definitely receive more inquiries. During those times, if a customer has a simple request that can be handled by the live chat agent, they may prefer to take that route. Before and after core business hours when volumes decline, customers may find it easier to reach a live voice agent. That said, our customer service team is ready and able to support our customers no matter when they need us.
Do you have dedicated reps for each of your support channels?
Ken: Yes, we have dedicated reps or queues for customer service, technical support, billing, porting, retention, chat and VIP with managed overflow for priority queues.
How does Vonage ensure that its customers are routed to the correct agents or groups of agents?
Ken: We use skills-based routing as well as automatic number identification (ANI) to identify specific customers, their segment, and any special handling, in addition to asking them in the IVR what they are looking to accomplish. This information dictates the queue to which they are routed, with additional rules in place should there be a longer than usual wait time.
Explain how Vonage support reps provide a high level of customer satisfaction.
Ken: As a business services provider who has acquired multiple technology companies over the past several years, we continue to work to consolidate and optimize our infrastructure. While this can impact our customers from time to time, our Support team works closely with our internal technology and engineering teams to make sure we communicate and support our customers effectively during any changes and upgrades.
What are Vonage customers saying about the support experience?
Ken: Because we generate customer surveys upon completion of agent interactions, we have countless examples of our agents going above and beyond.
Here are some examples of what our customers are saying:
"Thomas's mad skills were amazing. I wanted to match an already recorded auto-receptionist message with options – one for me, two for voicemail. After initially thinking a costed option was the only solution, he worked the problem and found the perfect answer. It was outstanding customer service."
"He was very professional and patient with me. I appreciated him giving me details while we waited. He also helped me set up the Vonage app on my mobile while we waited for the desk phone to finish setting up. I couldn't have been more pleased with his efforts."
"Setting a great example on how a call should be handled from start to finish. He was well informed on the product, courteous, friendly and eager to ensure our technical questions were answered and I was satisfied…and he did it swiftly. Great job! You guys know how to serve your customers, keep it up please!"
Number porting can vary by provider and case. Please share some lesser-known insights as to what a customer can do to make the process easier.
Ken: Issues with porting most often stem from incomplete or inaccurate information provided in the Letter of Authorization (LOA). In some circumstances, we've seen issues with inconsistent processes supported by smaller local carriers. Customers taking extra care as they complete the porting request or ask questions before submitting makes the process easier.
What are some issues that many of your customers face that could easily be solved by your self-service portal?
Ken: In many cases, our customers choose to speak or chat with a live agent when they could easily add or change services – with guided assistance – via self-serve. At the same time, we've seen measured reduction in calls with live agents regarding topics for which we've implemented guided assistance workflows through our self-service portal.
For what issues or purposes are customers more commonly using the self-service features?
Ken: Some of the most common uses of self-service are account setup questions and flows, such as adding users, setting up extensions, configuring the Virtual Receptionist, or setting up their devices.
Can you share which channels have the highest number of agents for support?
Ken: Our customer service and technical support live voice channels have the highest number of agents and call volume.
Where exactly are all of your customer service departments based? We know there's one in NJ, where else?
Ken: Vonage is a global company and we have support teams throughout North America, Latin America, EMEA and APAC. In North America, for example, we have customer service and technical teams located in Atlanta, GA and Scottsdale, AZ, as well as Holmdel, NJ.
Does Vonage provide customers with hands-on support for third-party integrations? If so, to what extent?
Ken: Our support team offers assistance with setting up integrations with third party business applications such as Salesforce, Bullhorn, Office 365, ZenDesk, GSuite and many others.
Agents are available to assist with items such as account settings, configuration tools, user integrations, reporting and workflow settings to fully integrate our customers' mission-critical business applications and CRM tools into their Vonage communications solutions for enhanced productivity and a more seamless overall experience.
What makes Vonage support unique compared to other providers?
Ken: Our online guided assistance workflows continue to gain adoption and demonstrate an increasing ability for the customer to effectively self-serve. With over 70 production workflows related to customers' most common support requests and self-serve interactions increasing by over 200% last year, we're continuing to invest and fine-tune this highly valuable technology.
We're also continuing to leverage our own Vonage contact center capabilities to enhance the customer experience, including our IVR and voice AI technologies.
How is voice AI making it easier for Vonage customers to achieve self-service results?
Ken: Voice AI allows us to understand the customer's issue, and in some cases, present the answer within the IVR via chatbot.  It also allows us to provide customers with permalinks via SMS for some of our most common workflows.
How does your team deal with customer language barriers?
Ken: We have multi-lingual personnel within our support teams to assure we are ready and able to assist customers in any language as circumstances require.
We appreciate the time that Ken took to help us find out more about Vonage and its customer service practices. Customer satisfaction is an essential metric for any business, and it's good to see that Vonage has such a strong commitment to delivering strong customer experiences via a comprehensive support structure.
It's also encouraging that Vonage has a multichannel structure that provides live chat and phone support. It's all about providing customers with options that can make the contact experience comfortable, and Vonage is clearly taking the right steps. Vonage is one of the UC brands that really delivers features, so check out how it stands out as a Nextiva alternative.