Modern VoIP, or voice over internet protocol, uses calling and unified communications features to make your business more accessible to customers. Currently, the market has several session initiation protocol or SIP trunking providers. These deliver voice, messaging, and connectivity between private branch exchange (PBX) servers and existing PSTN landlines at a far cheaper rate than older technologies.
Functions like SIP calling and SIP video conferencing are also often clearer and more secure because other protocols augment SIP. But, what are the top providers in the business SIP trunk space? We're going to show you the top 10 providers for streamlining your business communications through SIP.
What's a SIP Trunk Used For?
SIP trunks are used for:
Calling: SIP calling creates a virtual connection instead of an on-premise connection to send calls through the internet service to public switched telephone networks.
Video conferencing: SIP video conferencing uses SIP as a signaling protocol for video transmission. Those in conferences leave or join at will.
Chat: Since SIP isn't limited to a single connection type, it can manage SMS and chat sessions between colleagues. It can also transmit presence information.
File transfers: SIP is a protocol that's used to open and close connections, so this is a fast means of sending files to colleagues.
SIP trunks allow businesses to call and communicate with customers and colleagues with relative ease. The number of calls that a SIP trunk provider grants simultaneously will vary based on the provider, but most plans start with 20 SIP channels that allow each to make a single call. Most providers add additional channels, but unlike primary rate interface (PRI) calling solutions, you're not required to purchase whole batches of channels at a time.
What are the Benefits of SIP Trunks?
One of the most substantial benefits of switching to a SIP trunking calling plan from a traditional one is that it's a financially sound decision for most businesses. Since SIP trunks rely less on traditional hardware usage, your business will have fewer startup costs. SIP dialing costs are also much lower with this calling structure. Multiple providers have a pay-as-you-go structure so that companies only pay for the services that they use.
SIP trunks also have increased mobility that companies with multiple offices or employees that work from home will find useful. Routing is done via desk phones, softphones, and mobile phones, so calls are easily taken from anywhere. When your business grows, opening up more sites with the same phone system is a straightforward process.
Top 9 Business SIP Trunk Providers
Provider
Nextiva
Voxbone
Twilio
Vonage
AT&T
UniTel Voice
Bandwidth
1-VoIP
Plivo
International Virtual Numbers
?
✔
✔
✔
?
?
?
?
✔
IVR System
✔
?
✔
✔
?
?
?
?
?
Auto Attendant
✔
?
?
✔
?
✔
?
✔
?
99.999% Uptime
✔
?
?
?
?
?
✔
✔
?
Automatic Failover
✔
✔
✔
✔
?
?
✔
?
✔
E911 Service
✔
✔
✔
✔
✔
✔
✔
✔
?
H.323 Video Conferencing
?
?
?
?
✔
?
?
?
✔
Free

Number Porting

✔
✔
✔
✔
?
✔
?
✔
?
Toll-Free Numbers
✔
✔
✔
✔
✔
✔
✔
✔
✔
HIPAA Compliant
✔
✔
✔
✔
?
✔
?
?
?
BYOC (Bring Your Own Carrier)
?
✔
✔
?
?
?
✔
?
✔
Disaster Recovery
✔
✔
✔
✔
✔
✔
✔
?
?
Salesforce Integration at Every Level
?
?
✔
?
✔
?
?
?
✔
Call Recording at Every Level
?
?
✔
?
✔
✔
?
?
✔
Enhanced Call Logs
✔
✔
✔
✔
✔
✔
?
?
✔
Pay- As-You-Go Pricing
?
?
✔
✔
?
✔
✔
?
✔
Use Existing Hardware
✔
✔
✔
✔
?
✔
✔
?
✔
Free Setup
✔
✔
✔
?
?
?
✔
?
✔
Free Trial
✔
✔
✔
✔
?
✔
✔
?
✔
Bundled 24/7 Support
✔
✔
?
✔
✔
✔
✔
✔
?
Nextiva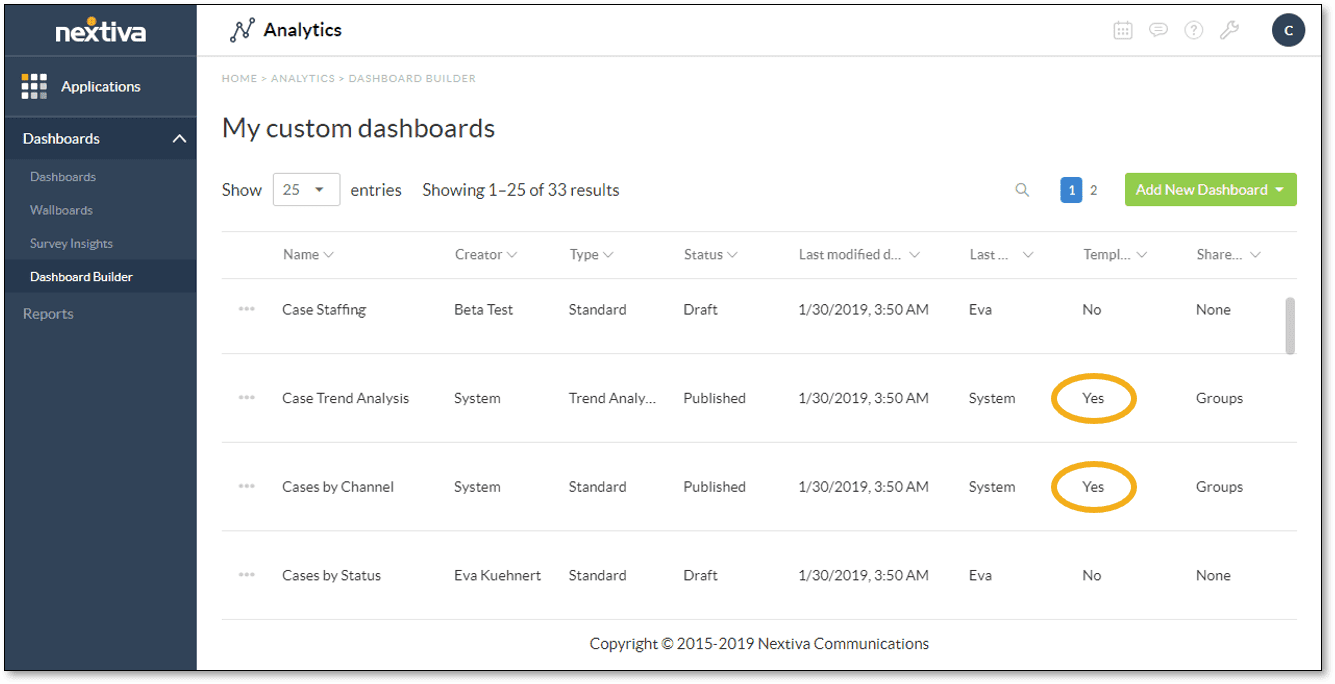 Nextiva has unlimited and local toll-free calling in the US and has both metered and unmetered plans for businesses. Features of their SIP trunking plan include voicemail to email, local virtual numbers, video conferencing, instant messaging, Nextiva fax, and call routing tools. Nextiva also allows you to keep your hardware and has a "five nines" or 99.999% uptime guarantee, which virtually guarantees business continuity.
Top Nextiva SIP Trunking Features Include:
Unlimited domestic calling
HD video and voice
Multi-level auto attendant
Call groups
Unlimited conference calls
Real-time status alerts
Nextiva SIP Trunking is Best for: Enterprises with existing hardware looking to avoid the cost of purchasing new equipment. Nextiva allows you to use your existing phone system with an IP-based setup.
Pricing:
Essential Plan – $19.95
Professional Plan – $20.95
Enterprise Plan – $27.95
Voxbone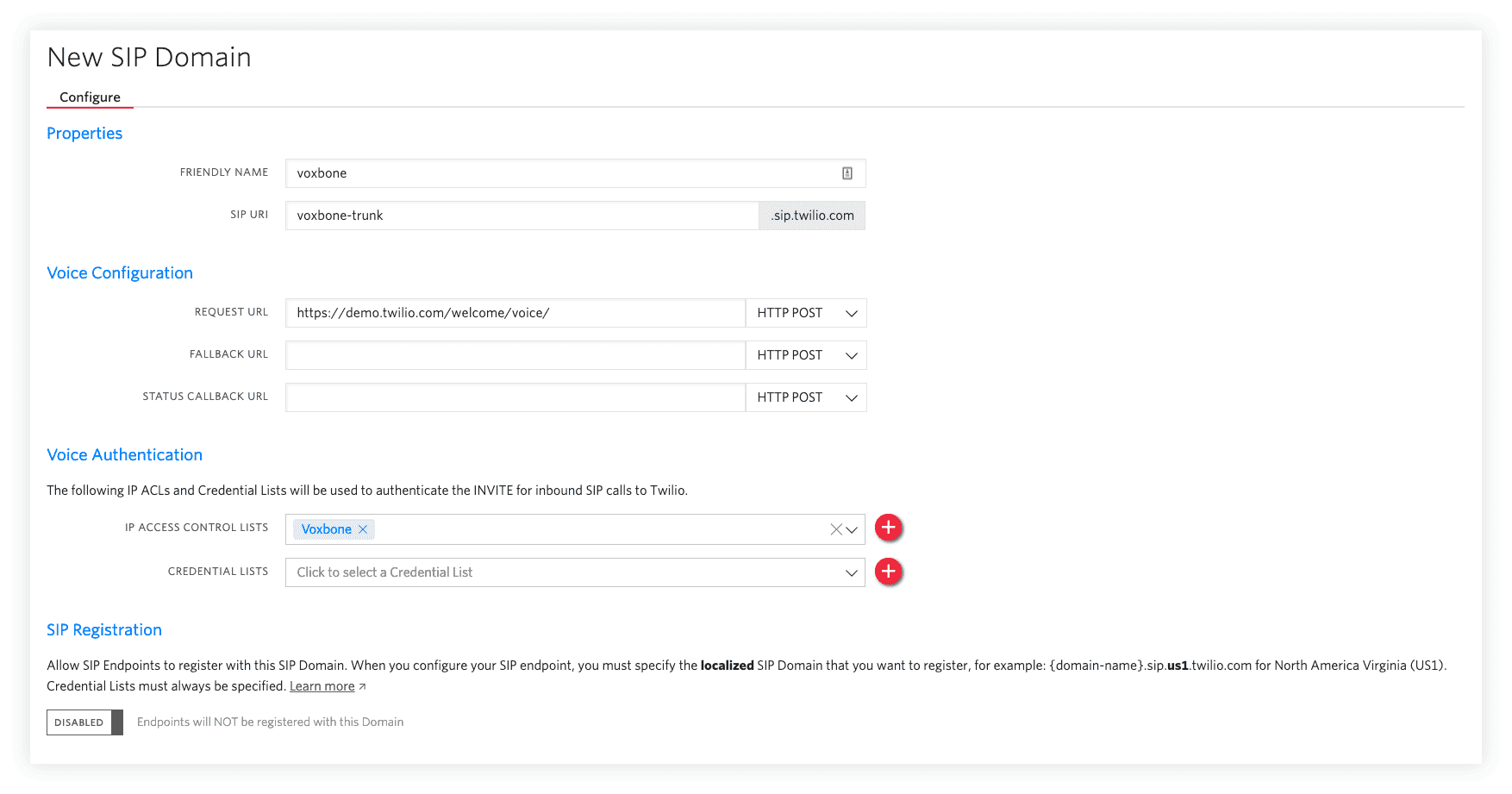 Voxbone is a business SIP provider that is very configurable and avoids aggregators so that connecting business apps to carriers is cheaper. Voxbone SIP trunking works using a REST API that fosters integrations with multiple software suites and allows their software to connect with other providers as well using SIP interfaces. Voxbone only has a 99.99% uptime guarantee, but it's availability in 65 countries worldwide, and its partnerships with 13 tier-1 ISPs makes it a good runner up choice for SIP trunking.
Top Voxbone Business SIP Features:
Virtual numbers in more than 60 countries
Enterprise-level security protocols
International phone numbers
Editable API
More direct route to the carrier with fewer aggregators
Voxbone Business SIP is Best for: Businesses trying to save money on SMS and voice. Voxbone uses fewer aggregators to connect to carriers, so you'll save up to 63%.
Pricing: By quote only. Contact Voxbone for custom pricing
Twilio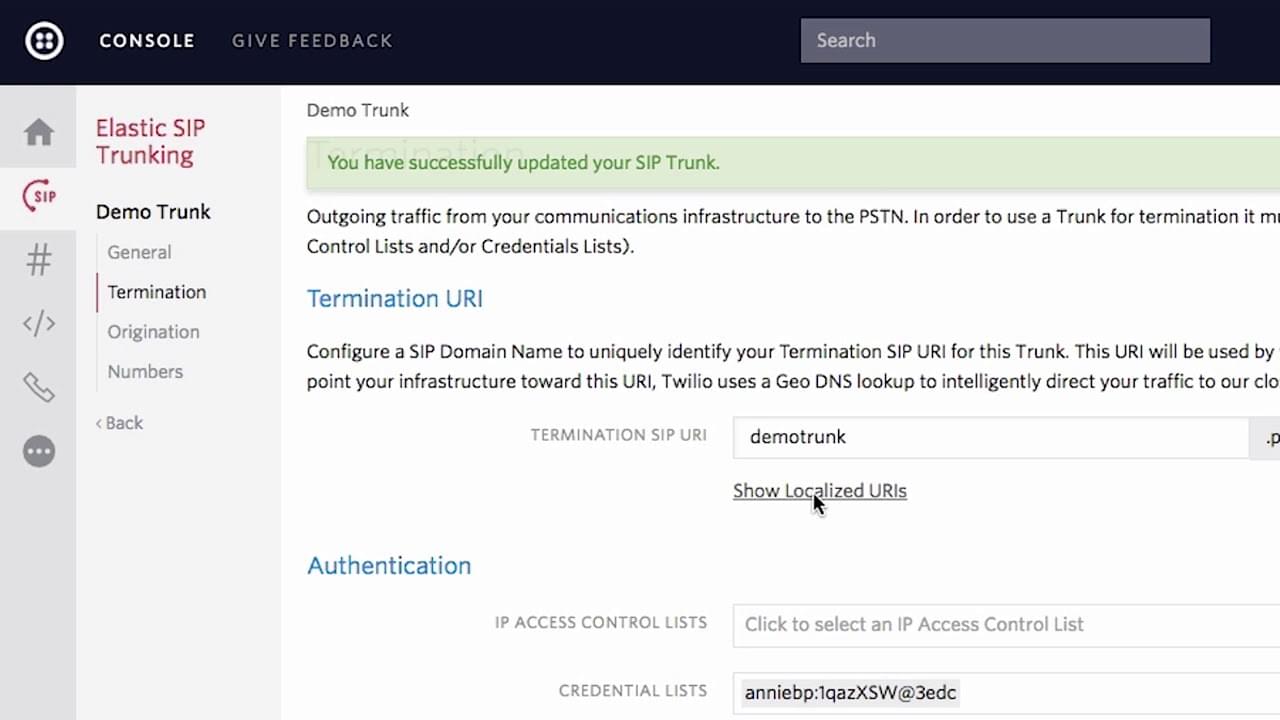 Twilio is another REST API provider that makes adding voice and SMS to your apps relatively simple with the right development team. Twilio has Twilio Sendgrid, which is its flexible email API. Twilio has useful features like HIPAA compliance for telehealth and telehealth-adjacent companies, video collaboration tools using javascript, omnichannel notifications, SMS to email, and click to call features for multiple marketing automation tools.
Top Twilio Features:
REST API
Instant provisioning
Real-time data and analytics
Voice with PSTN support in 180 countries
250-participant audio conferences
Speech recognition and analysis for voice calls
Twilio is Best for: Businesses with a need for a more flexible SIP trunking system. Twilio's Elastic SIP Trunks has unlimited capacity, so calls will never be rejected.
Pricing: Twilio offers flexible Pay-as-you-go pricing structures on all their plans.
Vonage/Nexmo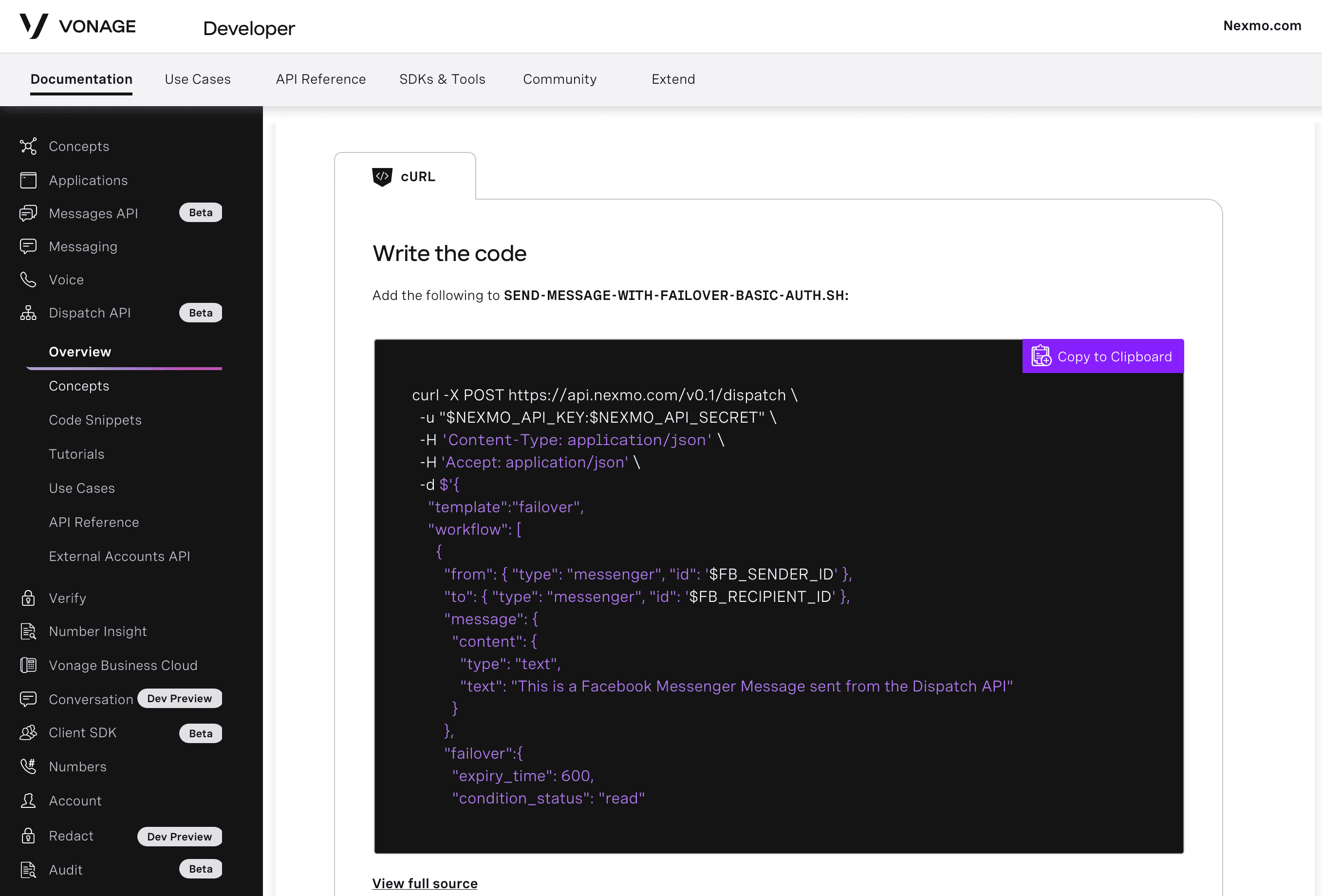 Vonage is one of the few providers with per-second billing so that you pay only for what you use. SIP trunking through Vonage also grant access to global inbound calling and location-based routing that automatically routes calls to the closest gateway. Vonage business cloud pricing includes three tiers that offer useful features like unlimited calling and multi-level auto attendants.
Top Vonage Features:
Admin and user portal
30-participant conference bridges
Call and paging groups
Desktop and mobile apps
Call flip
Vonage is Best for: Small businesses looking for a pay-as-you-go SIP trunking provider. Vonage has per-second billing.
Pricing:
Mobile Plan – $19.99
Premium Plan – $29.99
Advanced Plan – $39.99
AT&T IP Flexible Reach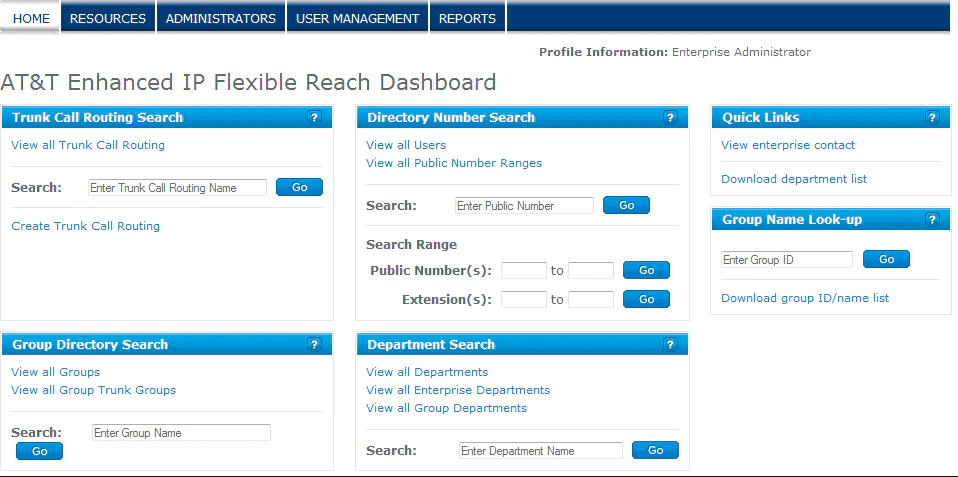 AT&T IP Flex uses an MPLS network to deliver a dedicated SIP trunking backbone to its customers, which delivers more security and reduced packet loss. AT&T business SIP trunk's web-based portal has extensive reporting and call center analytics for those businesses expanding into contact center work. They also provide businesses with domestic and international virtual phone numbers.
Top AT&T SIP Features
Web-based performance reporting
Virtual telephone numbers across the nation
Branch office extensions
Uses existing TDM or IP PBX system lines
10 Gbps bandwidth
AT&T IP Flex is Best for: Businesses focusing on call quality. IP Flex has its own global backbone, so calls made won't lose quality over the public internet.
Pricing: Rates are not published, contact AT&T
UniTel Voice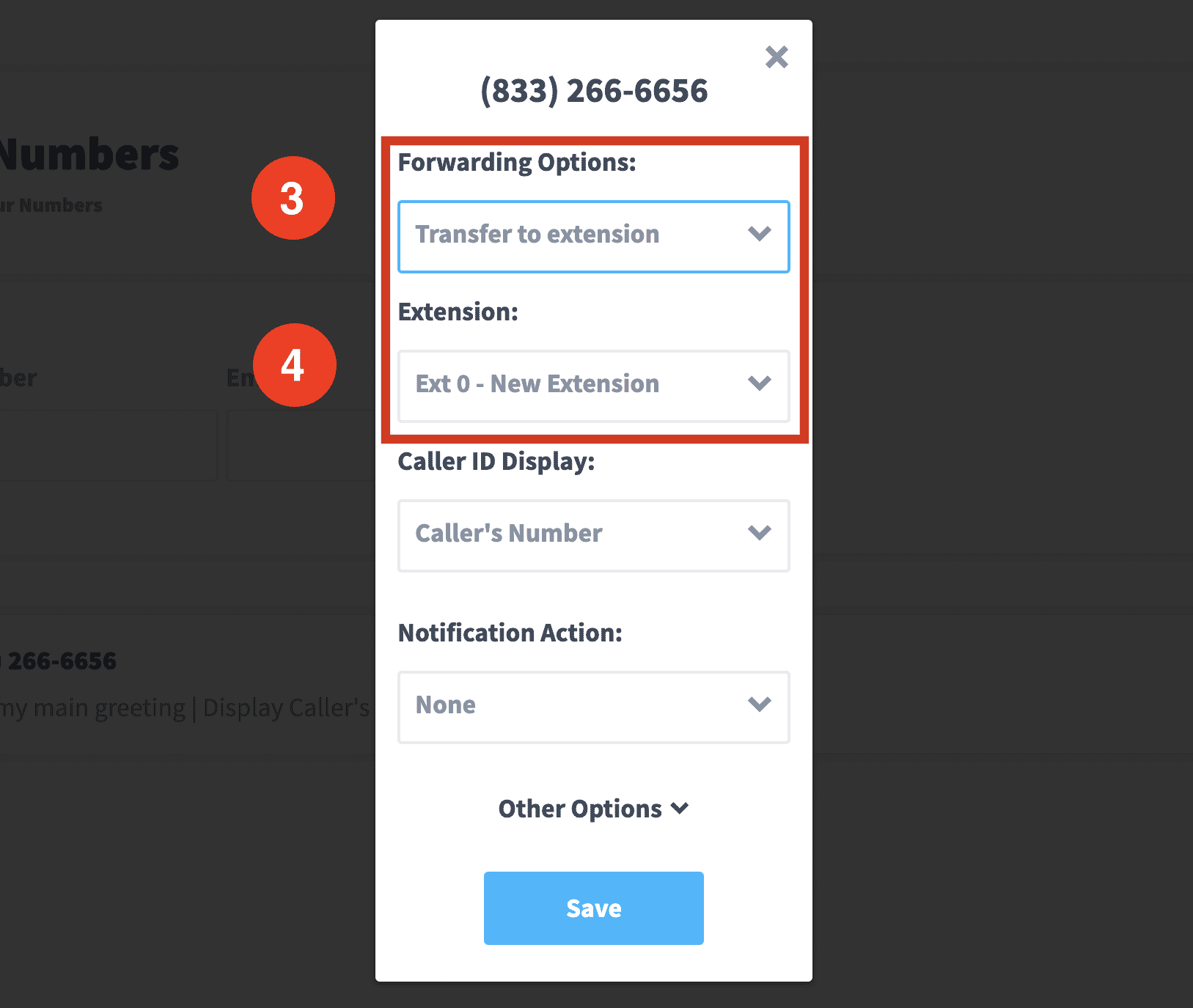 UniTel Voice offers pay-as-you-go business SIP trunks that have no long-term contracts. There are also no cancellation or porting fees, which is useful because SIP and VoIP providers are allowed to charge for number porting. Businesses can commit to a monthly call volume and receive cost-saving rates from the service provider.
Top UniTel Voice Features:
Managed virtual auto attendant
Customizable on-hold music
Follow me/find me
Voice talent studio recording options
Custom vanity numbers with a one-time fee
UniTel SIP is Best for: Small businesses looking for a simple setup. Unitel sets up SIP trunks in as little as a single day and there are no activation or setup fees.
Pricing:
Start-Up Plan – $9.99
Unlimited Plan – $29.99
Office Plan – $49.99
Bandwidth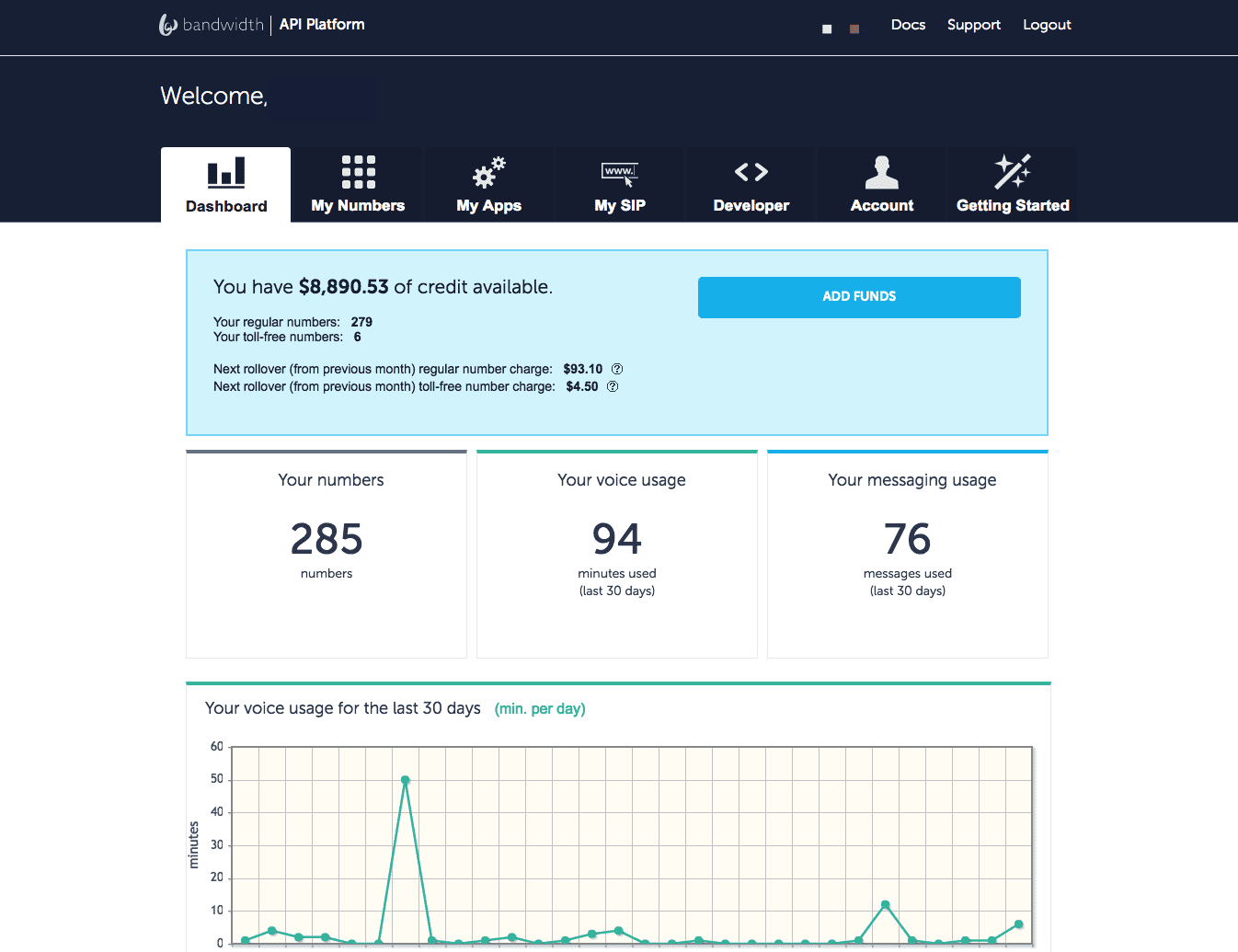 Bandwidth's  deliver E911 and UC features and utilize the provider's own Tier 1 network, which grants a strong backbone for security and call clarity. Bandwidth has 24/7 network monitoring as well.
Top Bandwidth SIP Features:
Domestic and international long distance
99.999% uptime guarantee
Bring your own carrier is available
Real-time management
REST API
Bandwidth is Best for: Businesses looking for strong reliability and support. Bandwidth has 24/7/365 support, 99.999% uptime, and consistent network monitoring.
Pricing:
Inbound calling – $0.0055 per minute
Outbound calling – $0.01 per minute
Outbound messaging – $0.005 per minute
Contact Bandwidth for enterprise-level pricing
1-VoIP SIP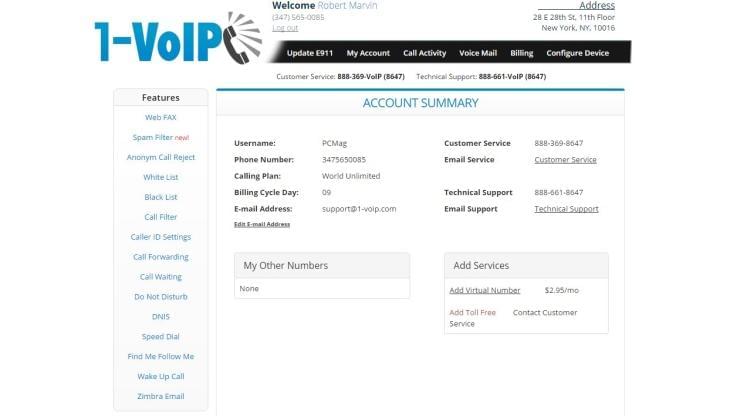 1-Voip is a fairly flexible SIP provider that has a carefully monitored SIP network with a 99.999% uptime guarantee. All plans have unlimited inbound minutes and free number porting. There is no contract, and there are no cancellation fees. 1-VoIP subscribers are also granted access to the Nomorobo software, which blocks robocalls and telemarketers.
Top 1-VoIP SIP Trunking Features:
Unlimited simultaneous calls
99.999% uptime guarantee
Customizable SIP trunking minute bundles with 2,000 minutes
Quad redundant switching
Vanity numbers available
1-VoIP SIP is Best for: Businesses that need a flexible VoIP business phone system without the commitment. There's no contract with 1-VoIP, and there are no cancellation fees. 1-VoIP also has a 99.999% uptime guarantee.
Pricing:
Metered Plan – $14.97
Corporate Plan – $19.97
Professional Plan – $29.97
Plivo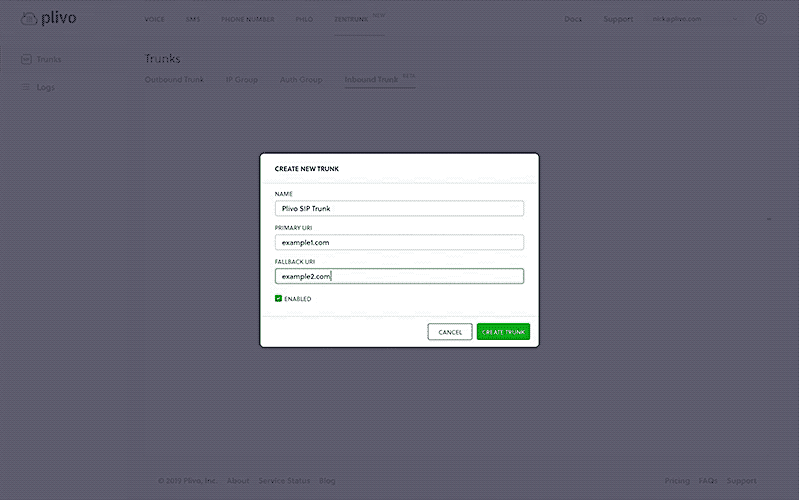 Plivo is a SIP trunk provider that we covered as a good Twilio alternative because it has both call storage and call recording as part of their standard plans. Plivo provides international numbers that are purchasable in several countries. Inbound SMS is also entirely free for Plivo users.
Top Plivo Features:
SMS API platform in over 190 countries
Encrypted trunk security protocols
Self-service portal
Real-time notifications and logs
HD video and calling
Plivo is Best for: Businesses looking to achieve a global reach. Bandwidth has calling to over 190 countries.
Pricing:
Inbound calls – $0.0025 per minute
Outbound calls – $0.0065 per minute
Business SIP Trunks Keep a Remote Workforce Connected
SIP trunking allows businesses to stay connected while working from home. It enhances customer experiencing by enabling phone calls to be sent to a voicemail during after hours. SIP facilitates remote work-friendly features like virtual presence and delivers a means of maintaining contact that works even when traditional phone lines become unreliable.
SIP trunks are compatible with UC systems as well, so staying connected isn't limited to just SIP calling or video conferencing. All of your data's sent across a secure in-house internet connection, so contact with other sites won't incur per-minute or monthly charges.
The providers featured in our guide provide business VoIP communications options that are cost-effective and will help consolidate your communications networks.