Modern VoIP, or Voice over Internet Protocol, provides advanced business phone system features like IVR, call routing, and visual voicemail to improve internal and external business communication.
SIP Trunking is an application layer protocol that allows users to give their existing premise-based phone systems all the features, functionalities, and benefits of VoIP.
Top business communication platforms offer SIP (Session Initiation Protocol) Trunking plans delivering voice, messaging, and connectivity between private branch exchange (PBX) servers and existing PSTN landlines.
Here, we'll outline the top SIP Trunking providers, available pricing and plans, key features, and the ideal businesses for each platform.
Table of Contents
What Is A SIP Trunk Used For?
A SIP Trunk is used to replace traditional phone systems operating via the PSTN (Public Switched Telephone Network) with Internet-powered VoIP communications.
It allows users to continue to use their existing hardware/on-premise PBX while leveraging the power and capabilities of cloud-based communication.
SIP Trunks also allow users to make a much higher number of simultaneous calls than traditional landline phone systems.
In summary, SIP trunks are used for:
Voice Calling: SIP calling connects an existing on-premise phone system to the virtual VoIP network, letting users manage calls over the Internet as opposed to the PSTN
Video Conferencing: SIP video conferencing uses SIP as a signaling protocol to provide real-time, face-to-face video conferencing, allowing users to leave or join online meetings at will
Team Chat Messaging: SIP Trunks allow for instant team chat messaging with real-time user presence/status updates. It also helps to manage SMS texting communications
File Transferring: SIP Trunking is an efficient way to send, receive, and update key business files
Note that SIP Trunking also allows for a high number of simultaneous calls on the same SIP channel.
While the number varies by provider, most plans allow for a minimum of 20 simultaneous calls on one channel.
Most SIP Trunk providers also offer additional communication channels, but unlike primary rate interface (PRI) calling solutions, users are not required to purchase high volumes of channels all at once.
What Are The Benefits Of SIP Trunks?
One of the most substantial benefits of switching to a SIP Trunk calling plan is that they offer far more value for the money when compared to traditional business phone systems.
Since SIP trunks rely less on traditional hardware usage, your business will have fewer startup and maintenance costs. SIP dialing costs are so much lower with this calling structure, as multiple providers offer a pay-as-you-go structure in addition to unlimited calling bundles.
SIP trunks also offer increased mobility for remote, geographically diverse, blended teams.
Call routing is managed via desk phones, softphones, and mobile phones, so calls are easily handled from anywhere.
In summation, SIP Trunking benefits include:
Scalability
Access to advanced VoIP features
Additional communication channels
Cost savings and value
Mobility and flexibility
More reliable, consistent phone service
Easier to add lines than on a traditional phone system
Top Business SIP Trunk Providers
The below table provides a brief outline of the top SIP Trunk providers before we go into more detailed reviews of each option.
Provider
Nextiva
Twilio
Vonage
AT&T 
UniTel Voice
Bandwidth
1-VoIP SIP
Plivo
Pricing
1 Metered Plan for $14.95/month

1 Unmetered Plan for $24.95/month

Make Calls from $0.010/min (Pay-as-you-Go)

Receive Local Calls from  $0.0034/minute

Receive Toll-Free Calls from $0.0130/minute

Make Calls from $0.0145/minute

Receive Calls from $0.0046/minute

Quote-Based, Contact Provider
Pay-as-you-Go plans from $0.0180/minute for toll-free calls and $0.0045/minute for local calls

Committed Use Volume Discounts (Quote-Based)

Voice Calling from $0.010/minute

SMS Messaging from $0.004/message

Authentication APIs from $0.05/authentication

$4.95/month per US or Canada Business Phone Number

SIP Trunking Minute Bunbdle from $25.00/month

Toll-Free Number from $5.95/month or from $3.50/minute

Make Calls from $0.0065/minute

Receive Calls from $0.0025/minute

Best For
Businesses with existing hardware that need omnichannel communication
Teams needing a flexible SIP Trunk with unlimited capacity
Value-focused teams that want to pay by the second
Businesses prioritizing a high call quality
Teams needing a fast, simple setup process
Teams needing 24/7 support and authentication APIs
Teams that need SIP Trunking but want to avoid a lengthy contract
Teams needing a high level of international calling capabilities
Nextiva offers metered and unmetered SIP Trunking plans for unlimited and local toll-free calling in the US.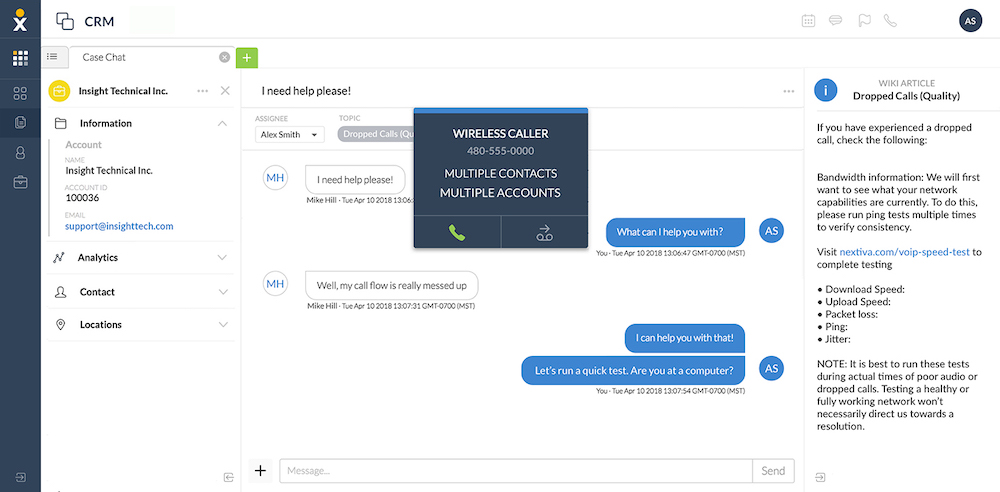 Features of their SIP trunking plan include voicemail to email, local virtual numbers, video conferencing, instant messaging, Nextiva fax, and call routing tools.
Nextiva integrates with existing hardware and has the coveted "five nines" 99.999% uptime guarantee.
Top Nextiva SIP Trunking features include:
Direct-dial numbers
Nationwide calling
International long distance
Call logs
PSTN connectivity
Nextiva SIP Trunking Is Best For
Nextiva SIP Trunking is a good option for enterprises with existing hardware looking to avoid the cost of purchasing new equipment while accessing omnichannel communication.
Read our Nextiva review to learn more.
Nextiva Pricing
The below image outlines Nextiva SIP Trunk pricing and plans.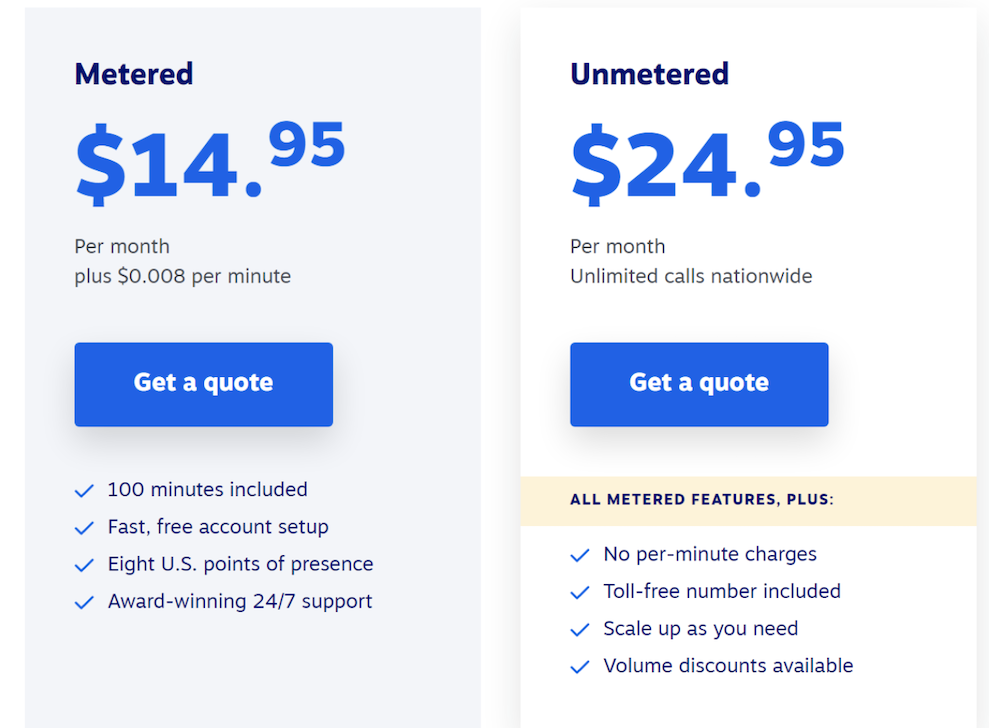 Twilio is another REST API provider that makes adding voice and SMS to your apps relatively simple with the right development team.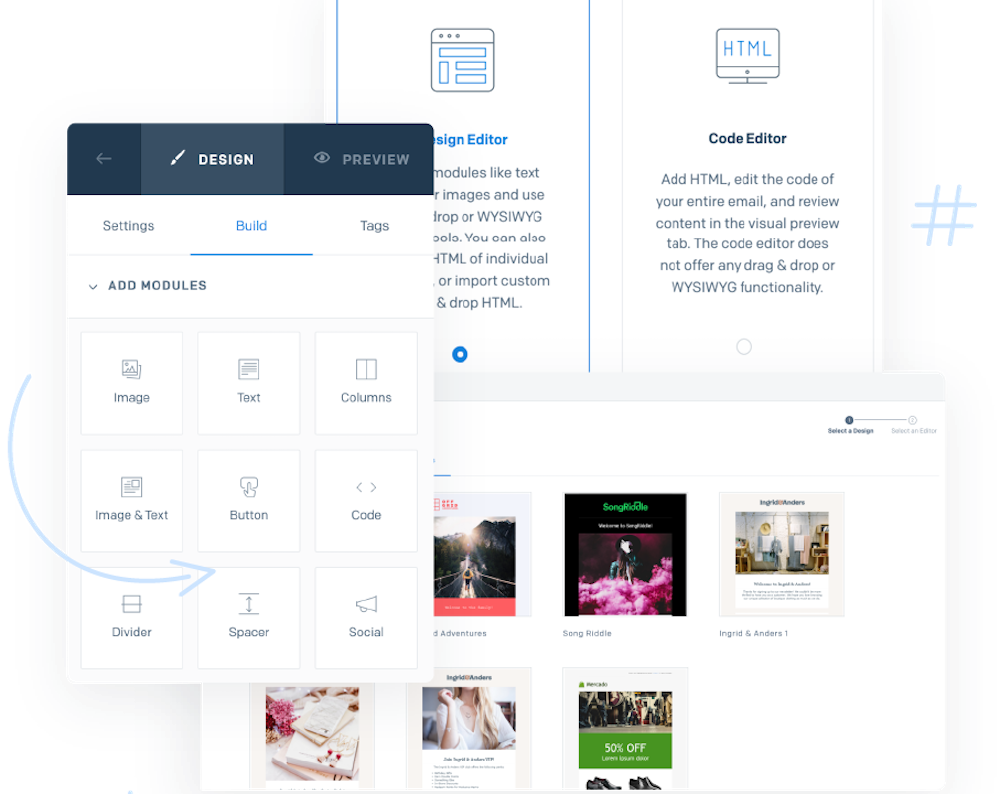 In addition to Twilio Sendgrid, its flexible email API, Twilio offers HIPAA compliance healthcare providers, video collaboration tools using Javascript, omnichannel notifications, SMS to email, and click-to-call features for multiple marketing automation tools.
Top Twilio Features include:
Instant provisioning
Real-time data and analytics
Voice with PSTN support in 180 countries
250-participant audio conferences
Speech recognition and analysis for voice calls
Twilio is Best for
Twilio works for businesses with a need for a more flexible SIP trunking system. Twilio's Elastic SIP Trunks has unlimited capacity, so calls will never be rejected.
Check out our Twilio review for more information.
Twilio Pricing 
The below image outlines current Twilio SIP Trunk pricing and plans. Note that Twilio offers flexible Pay-as-you-go pricing structures on all their plans.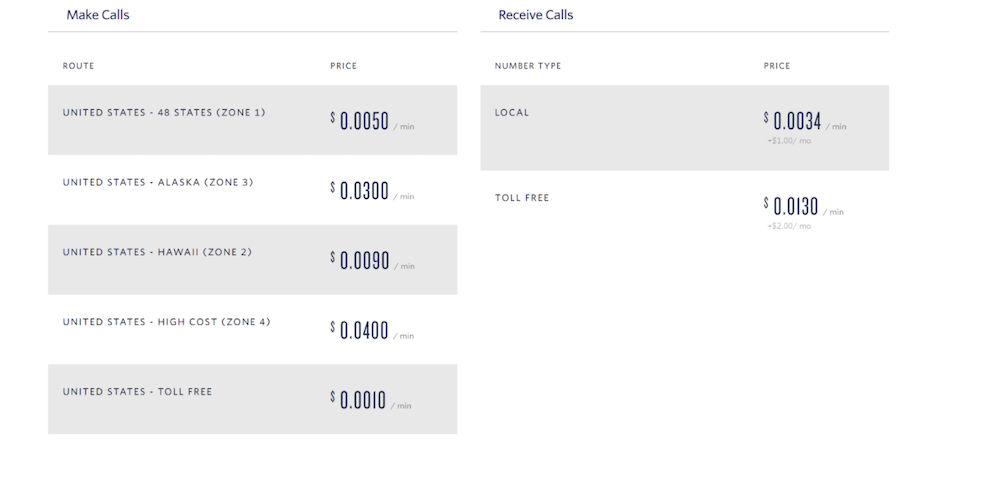 Vonage is one of the few providers with per-second billing, so users pay only for what they need.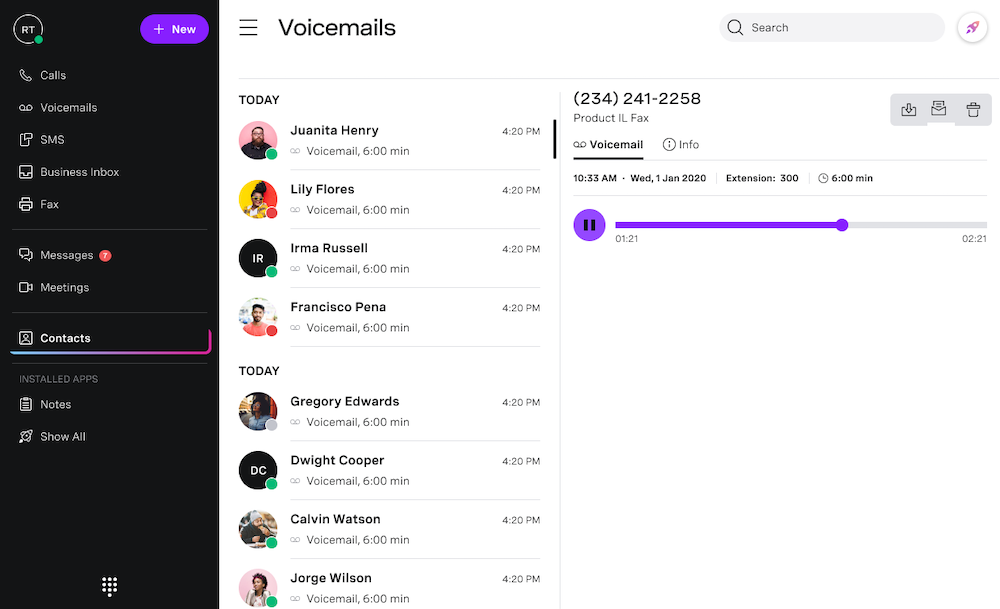 SIP trunking through Vonage also grants access to global inbound calling and location-based routing that automatically routes calls to the closest gateway.
Vonage Business Cloud pricing includes three tiers offering useful features like unlimited calling and multi-level auto attendants.
Top Vonage features include:
Admin and user portal
30-participant conference bridges
Call and paging groups
Desktop and mobile apps
Call flip
Vonage Is Best For
Vonage is a good fit for small businesses looking for a value-focused, pay-as-you-go SIP trunking provider with per-second billing.
Check out our Vonage Business review for more details.
Vonage Pricing
The image below outlines current Vonage SIP Trunk pricing and plans.
Note that Vonage's SIP trunking price fluctuates based on carrier costs. The company updates prices each hour, so demand can cause prices to change as market conditions shift.

AT&T IP Flex uses an MPLS network to deliver a dedicated SIP trunking backbone to its customers, offering stronger security and reduced packet loss.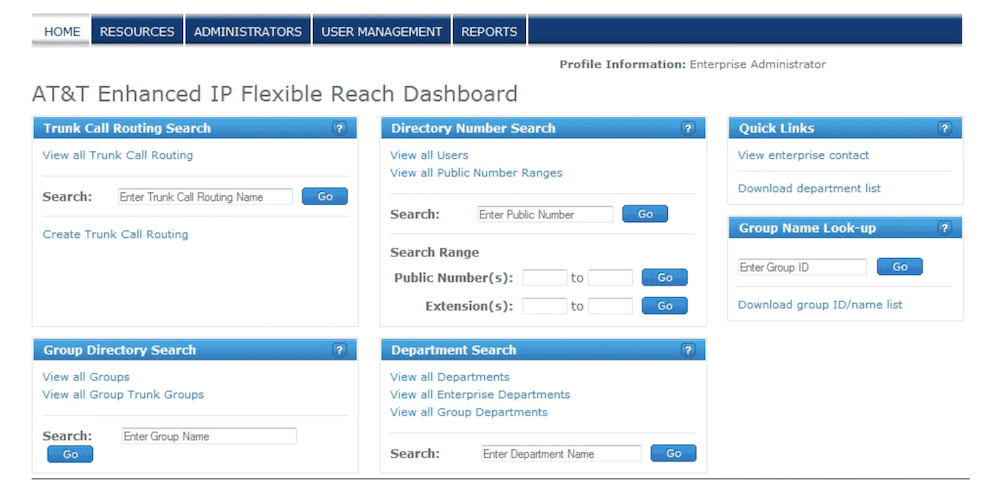 AT&T business SIP trunk's web-based portal has extensive reporting and call center analytics for those businesses expanding into contact center work. They also provide businesses with domestic and international virtual phone numbers.
Top AT&T SIP Features
Web-based performance reporting
Virtual telephone numbers across the nation
Branch office extensions
Uses existing TDM or IP PBX system lines
10 Gbps bandwidth
AT&T IP Flex is Best For
Businesses focusing on call quality. IP Flex has its own global backbone, so calls made won't lose quality over the public internet.
Read more in our AT&T SIP Trunk review.
AT&T Pricing
Rates are quote-based, contact AT&T for additional details.
UniTel Voice
UniTel Voice offers carrier-based and pay-as-you-go pricing so users are only charged for what they use. UniTel also offers a Committed-Use Discount for a special volume-based deal.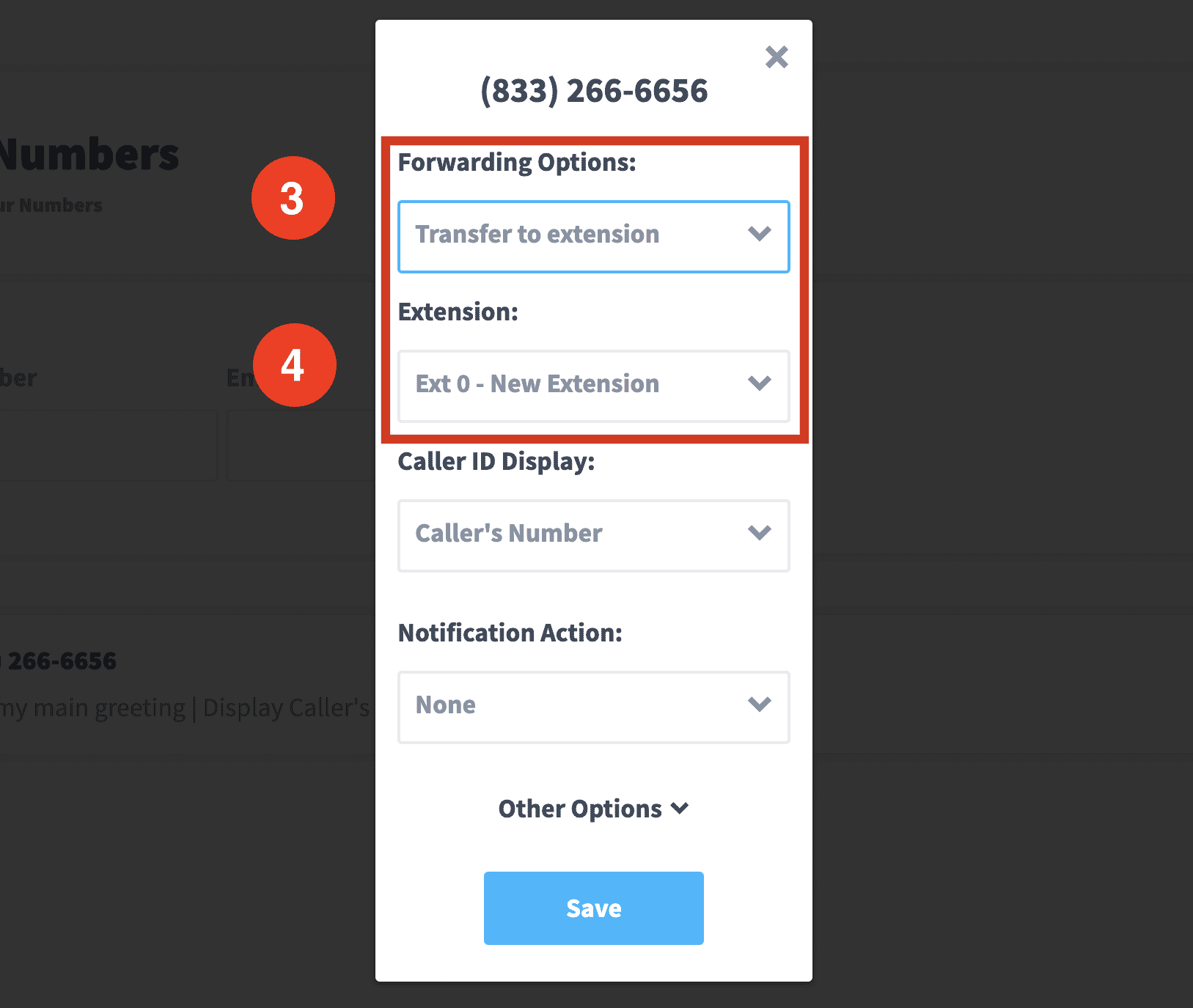 There are also no cancellation or porting fees, which is a huge bonus given that  SIP and VoIP providers are allowed to charge for number porting.
Top UniTel Voice features include:
Managed virtual auto attendant
Customizable on-hold music
Follow me/find me
Voice talent studio recording options
Custom vanity numbers with a one-time fee
UniTel SIP Is Best For
UniTel is a good fit for small businesses prioritizing a simple setup process. Unitel sets up SIP trunks in as little as a single day and there are no activation or setup fees.
UniTel SIP Pricing
The below image outlines current UniTel SIP Trunk pricing and plans.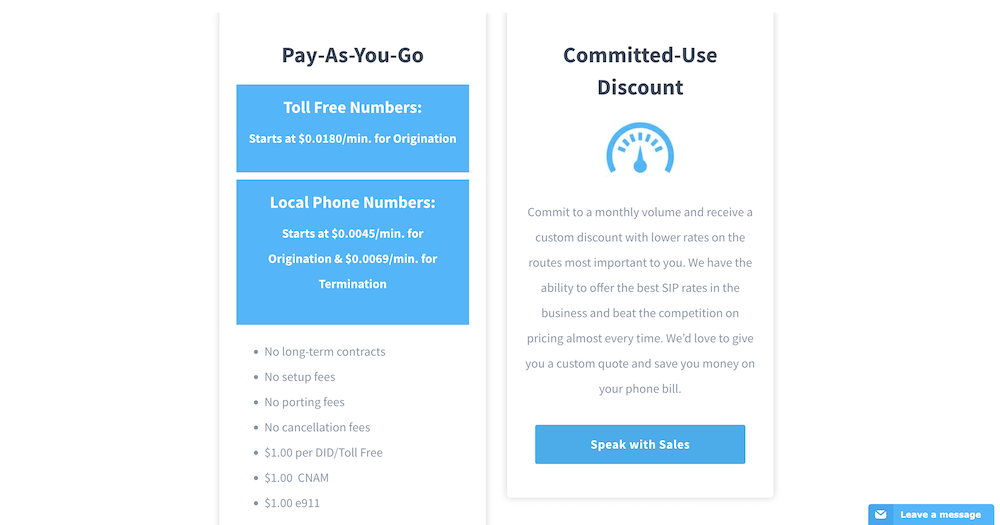 Bandwidth delivers E911 and UC features through the provider's own Tier 1 network, which grants a strong backbone for security and call clarity.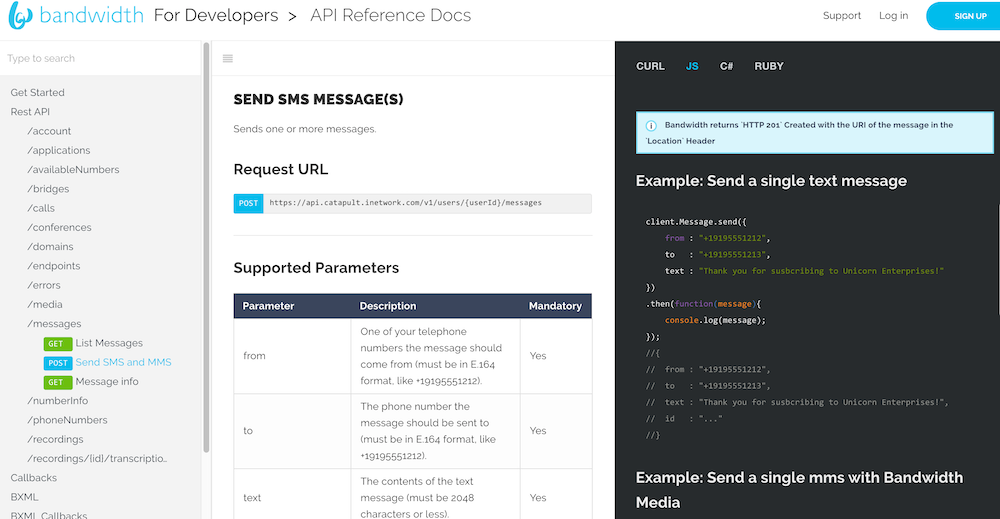 Bandwidth has 24/7 network monitoring, as well.
Top Bandwidth SIP features include:
Domestic and international long distance
99.999% uptime guarantee
Bring your own carrier is available
Real-time management
REST API
Bandwidth Is Best For
Bandwidth is best for businesses looking for strong reliability and support. Bandwidth has 24/7/365 support, 99.999% uptime, and consistent network monitoring.
Bandwidth Pricing
The below image outlines current Bandwidth SIP Trunking pricing and plans.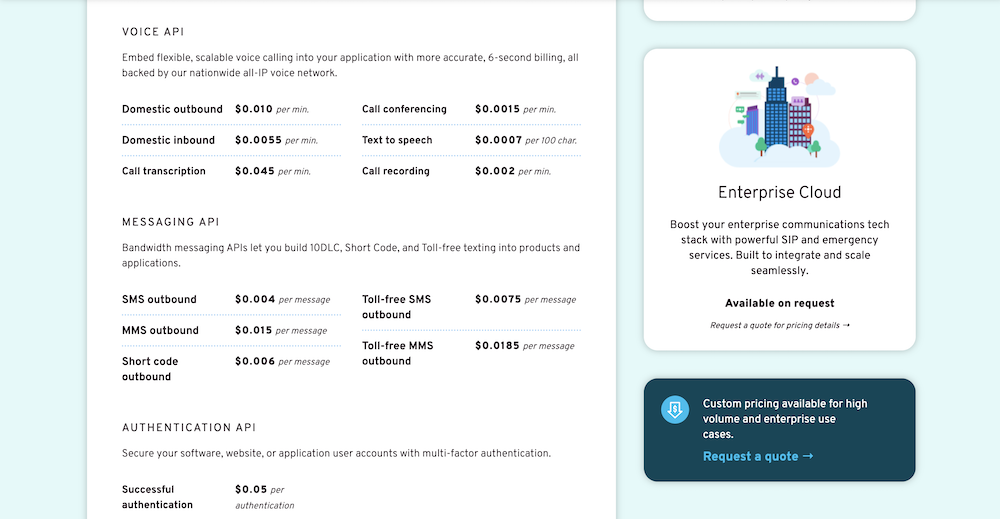 1-VoIP is a fairly flexible SIP provider that has a carefully monitored SIP network with a 99.999% uptime guarantee.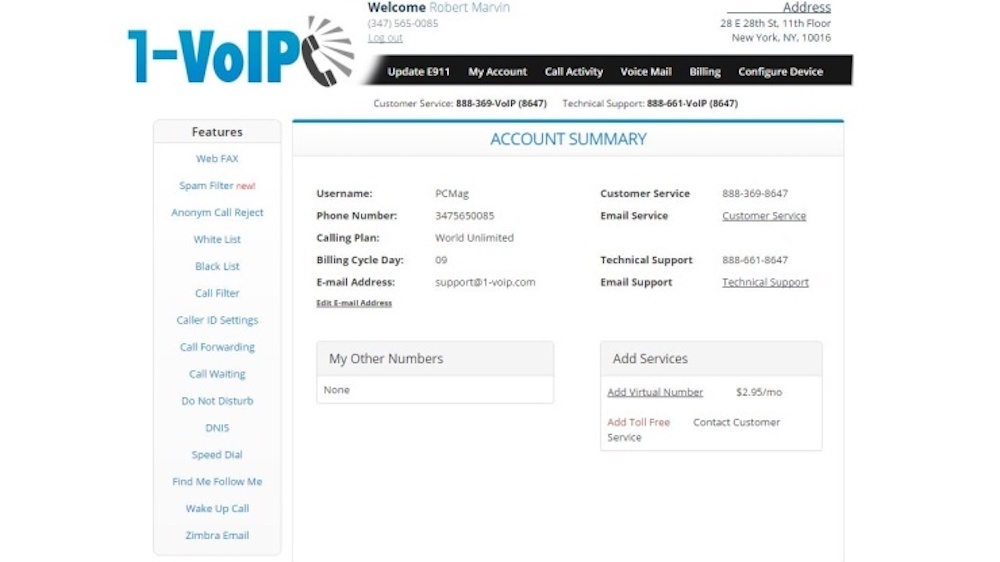 All plans have unlimited inbound minutes and free number porting. There is no contract, and there are no cancellation fees. 1-VoIP subscribers are also granted access to the Nomorobo software, which blocks robocalls and telemarketers.
Top 1-VoIP SIP Trunking features include:
Unlimited simultaneous calls
99.999% uptime guarantee
Customizable SIP trunking minute bundles with 2,000 minutes
Quad redundant switching
Vanity numbers available
1-VoIP SIP Is Best For
Businesses that need a flexible VoIP business phone system without the commitment will get the most out of 1-VoIP SIP.
There's no contract with 1-VoIP, and there are no cancellation fees. 1-VoIP also has a 99.999% uptime guarantee.
1-VoIP SIP Pricing
The image below outlines current 1-VoIP pricing and plans.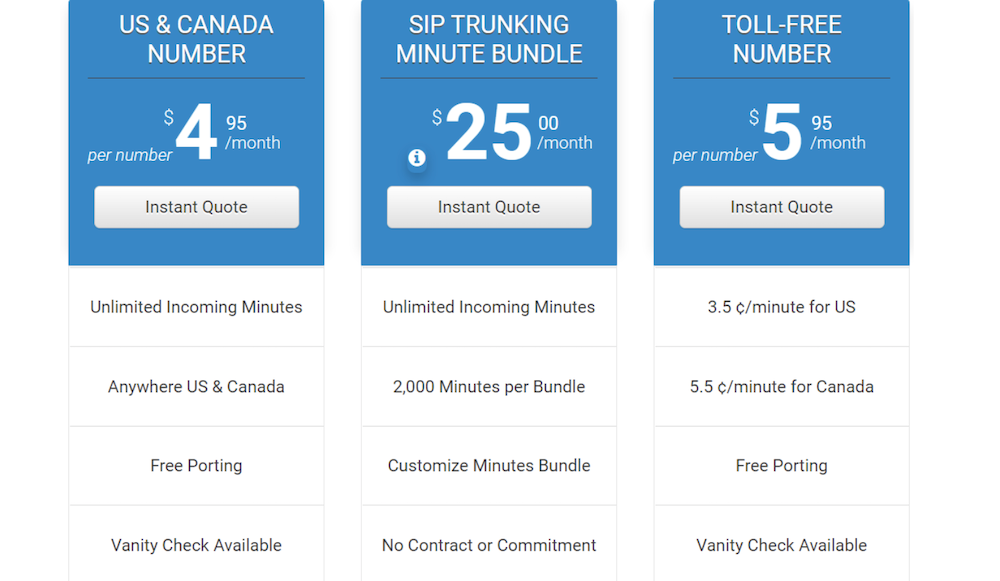 Plivo is a SIP trunk provider we've covered as a good Twilio alternative because it has both call storage and call recording as part of its standard plans.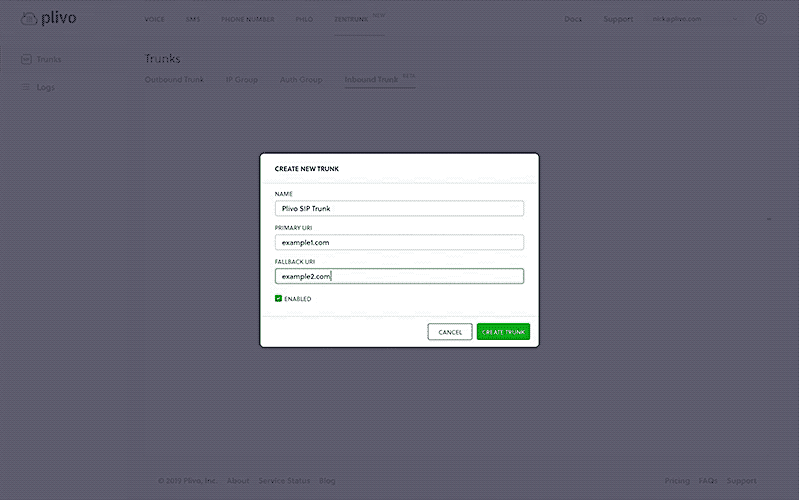 Plivo provides international numbers available in several countries. Inbound SMS is also entirely free for Plivo users.
Top Plivo features include:
SMS API platform in over 190 countries
Encrypted trunk security protocols
Self-service portal
Real-time notifications and logs
HD video and calling
Plivo Is Best For
Plivo is ideal for businesses looking to achieve a global reach, as it offers calling to over 190 countries.
Read more in our Plivo review.
Plivo Pricing
The image below outlines Plivo SIP Trunk pricing and plans.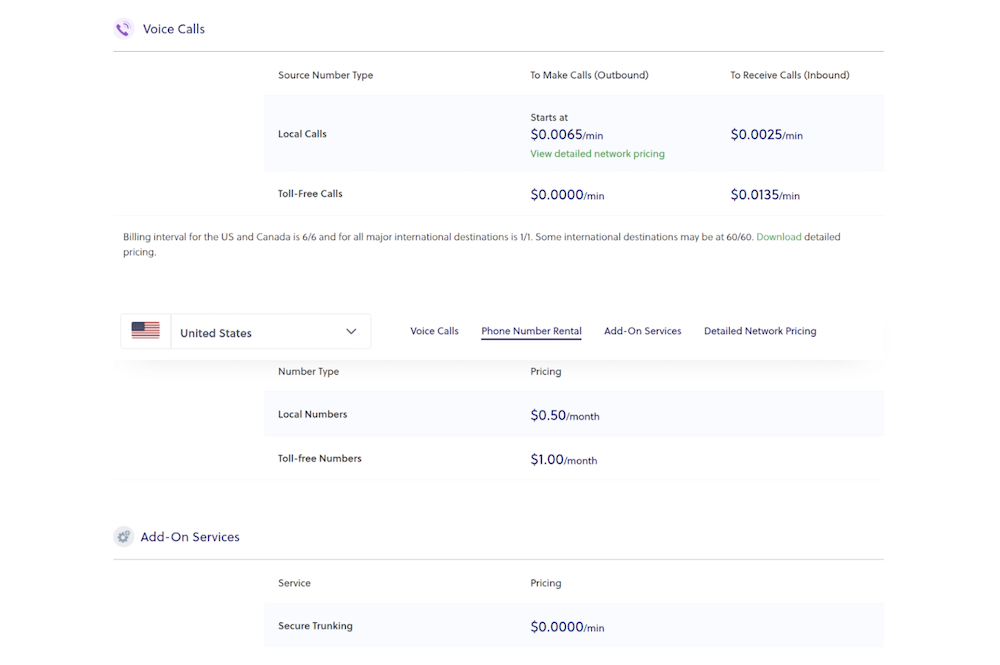 Business SIP Trunks Keep A Remote Workforce Connected
SIP trunking lets businesses stay connected with remote, mobile, or blended teams while improving the customer experience with the benefits of VoIP.
SIP facilitates remote work-friendly features like virtual presence and delivers a way to maintain contact even when traditional phone lines aren't working properly.
SIP trunks are compatible with UC systems as well, so staying connected isn't limited to just SIP calling or video conferencing.
All your data is sent across a secure in-house internet connection, so contact with other sites won't incur per-minute or monthly charges.
Some of the providers featured in our guide also offer cost-effective business VoIP solutions to help consolidate your communications networks.