As I had just mentioned in my Enterprise Connect preview, I said we were really curious to keep a close eye on this new marriage of Jive and LogMeIn following the acquisition.
The two already have very strong, independent platforms — so bringing these together was clearly a recipe for success. It was just a matter of when and how it would be brought together.
And that question has in fact been answered, as LogMeIn announced on Wednesday their newest brand and platform, GoTo.
Based on different pieces of the UCaaS puzzle from Jive and other solutions, GoTo is part of the provider's new "unified UCC portfolio, bringing together LogMeIn's leading Communications and Collaboration products under a single, market-leading, brand."
GoTo: A New UCC Portfolio
Without a doubt, GoTo is the culmination of LogMeIn's acquisition of Jive and all of Jive's existing technologies. In fact, these aren't just my words, but the worlds of Mark Strassman, SVP and General Manager of UCC at LogMeIn.
Within their announcement, Mark explained "less than a year after the acquisition of Jive Communications, [the provider] now [has] all the pieces in place to truly enter into the Unified Communications and Collaboration (UCC) space."
And Mark said that they've "gone big!" Here's what GoTo Looks like:
GoTo
By uniting all products from GoToMeeting, GoToWebinar, Jive, and Grasshopper (along with other existing brands in the family), LogMeIn was able to create a complete and total UC&C platform — instead of forcing users to purchase individual solutions or products, LogMeIn is offering everything under one platform.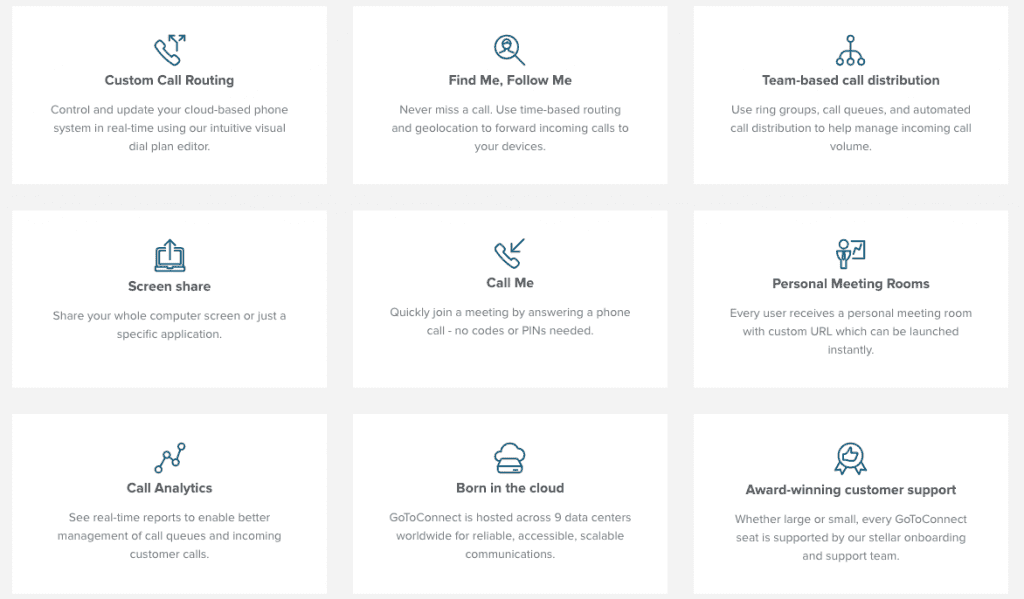 This of course makes sense, and has been the industry shift for quite a while now. In fact, in their announcement Mark highlighted that "a report from Frost & Sullivan shows that 68 percent of UCaaS buyers prefer all-inclusive bundles."
GoToConnect
And of course with GoTo being the brand, there needs to be a product under the brand. The first of which is GoToConnect, which combines all the capabilities we have come to expect from any sort of UC platform, including:
GoToMeeting capabilities including web, audio and video conferencing
Presence indication
VoIP Calling
SMS/Text messaging
Visual voicemail
Web browser or desktop app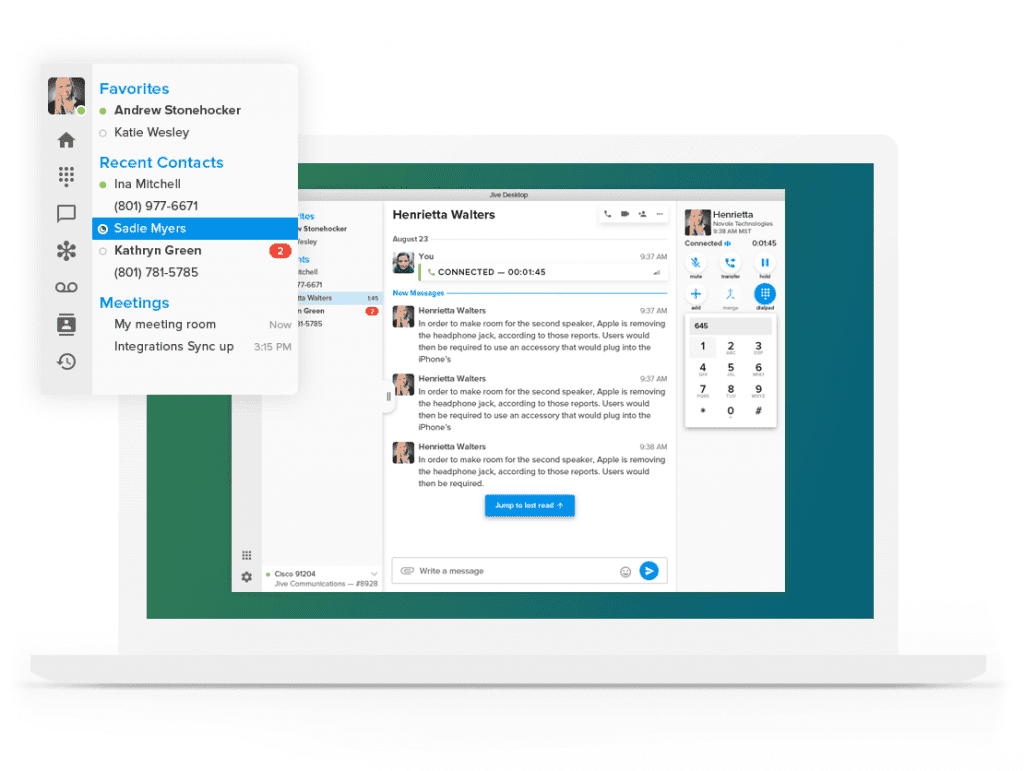 Essentially GoToConnect is just the brands newest packaging of their entire UCaaS tools into one platform, and will be available "in just a few weeks in early April," according to the blog post.
GoToRoom
What is a little bit more interesting, beyond the expected consolidation of tools and capabilities, is GoToRoom — a "redesigned room experience for GoToMeeting."
Essentially, GoToRoom is a conference room hardware and software bundle, which supports "out of the box video conferencing." According to Mark, users can "go from unboxing your GoToRoom to your first meeting in just a few minutes," what he calls a "truly fricitonless" experience.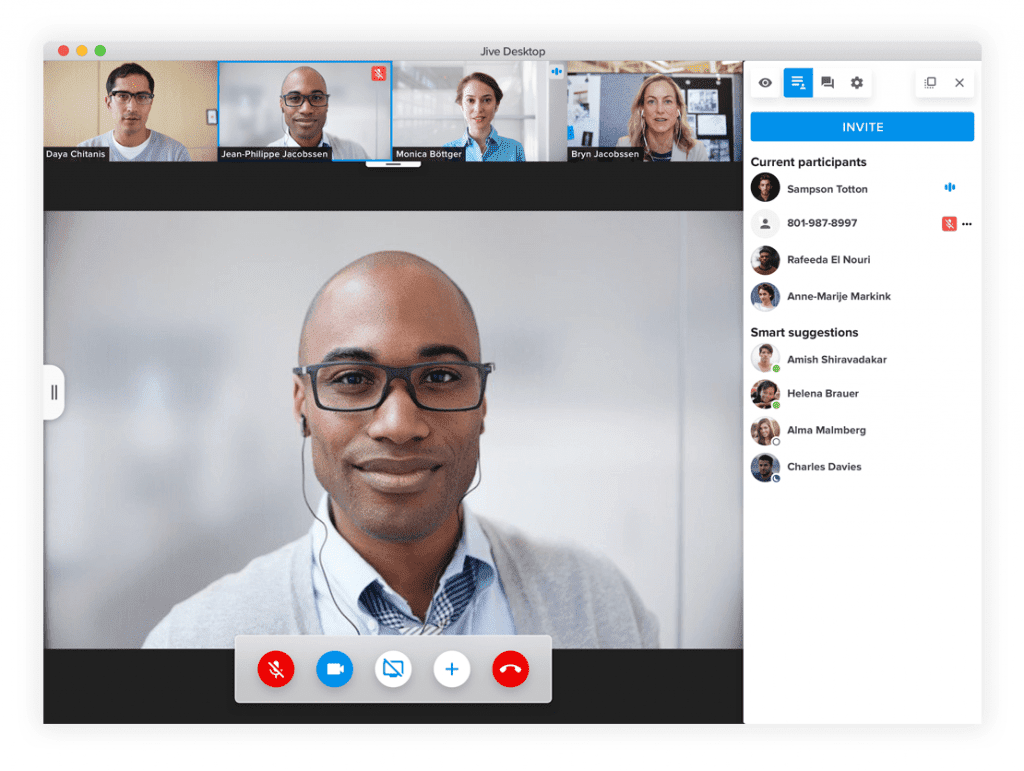 Of course there are multiple configurations, as nothing is really one size fits all, and they vary based on customer needs and room limitations, from huddle rooms up to large conference rooms. The solution includes not just the hardware, but "a fresh, intuitive user experience that makes conducting your meetings easier."
The Bottom Line
To be honest, the consolidation of all existing LogMeIn capabilities was fairly expected, I would have been more surprised to see LogMeIn attempt to keep Jive and their other collaboration brands independent.
There is just far too much of a cross over between these solutions, and the trend within collaboration is clearly moving everything towards one integrated platform.
In fact, this is why LogMeIn went ahead to snatch up Jive, to grab the rest of the UCaaS capabilities that they needed to put together, execute and deliver on a true UC&C platform.
Following this latest announcement, it will be really interesting to see what else LogMeIn has up their sleeves at Enterprise Connect in just a few days.