Standing around the office fax machine is never a good look. To avoid this, you need to secure a VoIP fax solution.  VoIP, or Voice over Internet Protocol, is a secure and easy way to send and receive paperless faxes on any device. Using the internet to send your data, VoIP also allows you to save all your messages safely online.  Nextiva vFax is a VoIP service that can handle all of this for you.
You no longer need to worry about paper, phone lines, a fax machine or even a number when sending a Nextiva fax.  It takes only a device connected to the internet and faxing subscription from Nextiva to start faxing online.
What is Nextiva vFAX, and is it Secure?
When you no longer use your traditional fax machine, you cut the risk of losing important data.  You will also notice an increase in productivity and a decrease in overhead costs.  Nextiva vFax offers a virtual and secure fax service with plenty of options.  You can choose to send via the vFax Portal, a standard fax machine, or even send a Nextiva fax by email.  The choice is yours.  With a Nextiva Fax Bridge device, you can decide which fax method is best for your business needs.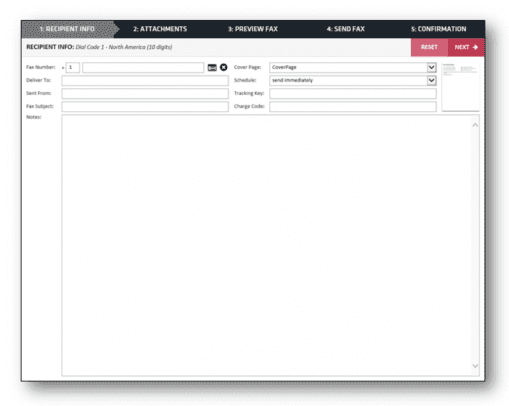 Why Choose Nextiva vFax?
Nextiva vFax is one of the best online fax services available today.  Nextiva reviews show that their customer support and cost-effectiveness make vFax the perfect virtual faxing platform.  Your business will feel the difference.  A highly reliable system, vFax is a secure way to send a fax from anywhere. Whether you are relaxing at the beach or coaching a basketball game, you can still send and receive faxes.  Your computer, tablet, and mobile devices are now your new "fax machines."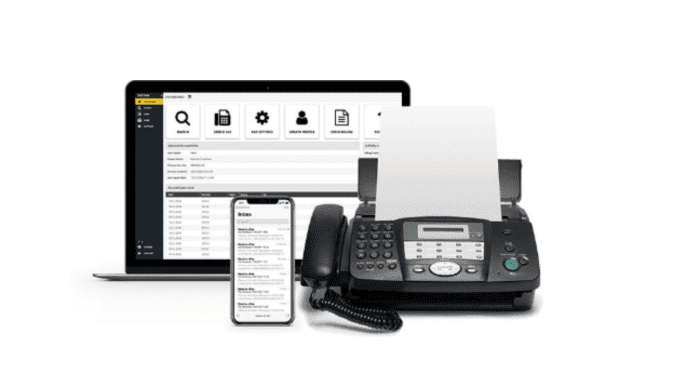 Today, the connections and service providers that you use are as important if not more important than a prime location.  You want to make sure that your internet and service providers are completely secure and reliable.  You must feel comfortable knowing that your business is being protected from prying eyes.
It is time to let go of outdated fax processes and say hello to flexibility and mobile accessibility.  The Nextiva fax service is safe, simple, and secure.  Nextiva makes the security of your business data the highest priority.  You can give your business more freedom to grow while using a more secure faxing service.
Nextiva vFax File Types
Adding attachments to your faxes will make connecting with your customers even easier, providing better customer service with vFax.  Every fax you send can include a picture of a product, information about a specific item, or a guide on how to use it.  At Nextiva, they do not want to limit you from giving an exceptional customer experience.  They offer a great variety of file types for you to use inside your faxes, see below.

File Type Examples:
Images (TIFF, GIF, etc.)
Adobe Acrobat (PDF)
Microsoft Office
Text file formats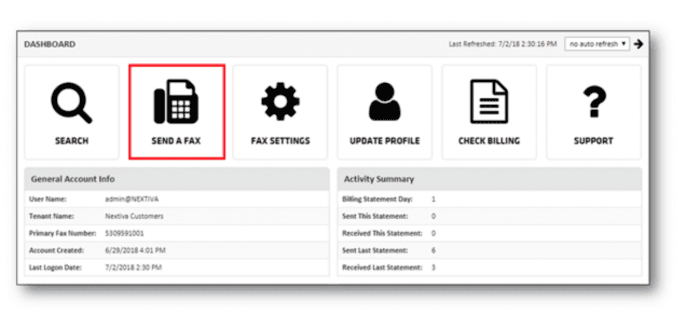 Online Portal Features
Send and receive faxes.
Check your account activity and status.
Retrieve back-up, with the vFAX online portal.
Nextiva Fax Pricing
Nextiva fax pricing comes at three tiers. They range from $8.95 to $34.95 a month.
If you're using Nextiva to fax for a small business, they recommend the $17.95 option. That allows for up to 1,000 pages of faxing.
Enterprise users who plan to use Nextiva to fax as much as 3,000 pages should opt for the annual pricing, which comes out to $29.95 a month.
If these low Nextiva fax pricing options still don't have you convinced, consider
requesting a demo
.
How to Send a Nextiva Fax by Email
Send a Nextiva fax by email is as simple as attaching a file.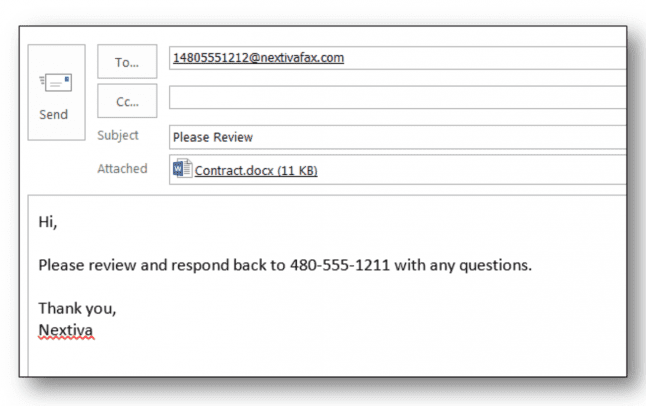 How to Send a Nextiva Fax with a Mobile Device
Send and receive a Nextiva fax using your mobile phone and the email function.
Multiple Recipients – Send a single fax to up to six recipients at one time.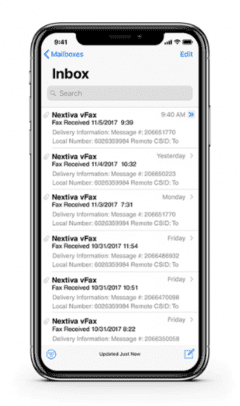 The Nextiva fax team is always there to provide you with clarification and any answers that you need.  They encourage you to reach out with any uncertainty about sending faxes.  Not only is their system secure, but you can also feel safe with the expertise of their support team.
Here are a few top questions most ask about Nextiva vFax security.
Top 3 Nextiva vFax Security Questions
Before investing in the Nextiva fax service to send information, you need to know that it's secure.  At Nextiva, knowledge is power, and they provide transparency with the services they offer.  Their vFax service provides you with the security that you and your customers deserve.  Here is a breakdown of the top security questions asked of Nextiva vFax.
1. Is Nextiva vFax HIPAA Compliant?
If your business is in the healthcare industry, you need to know that Nextiva vFax is not HIPAA compliant.  Your goal is to remain compliant, unfortunately, Nextiva vFAX is not.
That being said businesses in other industries need security as well.  If you fax sensitive data you will want to know if Nextiva vFax is secure to use with your business.
2. Is Nextiva vFax Secure?
In one word, YES. Businesses that are outside of the health care industry and do not need to be HIPAA compliant will be able to send documents securely using vFax.  Understanding the importance of sending business data securely via a web portal, Nextiva does want you to know more about vFax security.
3. Secure Fax Transmission and Storage
When you send a fax via Nextiva vFAX, the login and data are encrypted.  Nextiva sends and stores your data using maximum-security.  With Nextiva vFAX, there are no papers to lose because they deliver the fax directly to your device.  With 256 bit SSL encryption, the vFAX web portal is extremely secure.  Their service uses triple redundancy to ensure the sending of your faxes is safe.  With Nextiva vFax, you can put your worries away and set your mind at ease.
Replace Your Outdated Faxing with a Nextiva Fax Solution
Nextiva takes faxing seriously.  Their innovative team focuses on making the faxing process flexible, mobile, and modern.  They work vigorously to make sending faxes easy and manageable. Nextiva vFAX makes everything more convenient for your entire team when sending faxes over IP.
Not only is your data is safe and secure with Nextiva vFax, but you'll be using one of the most highly rated services out there.