Over the past year, I have had the chance to chronicle the growth experienced by companies in the UCC arena. Though not many modern-day players have made the kind of movement San Francisco-based Dialpad has managed to pull off during that timeframe. 
In October 2021, I sat down with Dialpad's SVP of Corporate; and Business Development, Joe Manuele, to discuss the acquisition of Kare Knowledgeware. Dialpad acquired the UK-based tech firm (to further leverage) its artificial intelligence (AI) capabilities – a move that shook up the contact center space.
It had hoped (at the time) that it would extend greater self-service, automated engagement, and augmented agent options to customers, a feat it undoubtedly pulled off, as you'll learn. In another life, Manuele was the CEO of Highfive, a video conferencing and collaboration firm – when Dialpad acquired the company in September 2020. 
Recently, I sat down with Dan O'Connell; previously CEO of TalkIQ, which Dialpad acquired in 2018. Today, O'Connell acts as Dialpad's Chief Strategy Officer, and he shared many insights into the company's roadmap regarding the future customer experience (CX) and the role Dialpad will play in said customer experiences.  
This year's Enterprise Connect meant that Dialpad would also beef up its partnership with Google – with the company earning both the CTI extension CER badge for AI Contact Center and Dialpad Talk. 
All this, in hopes of lending extra value to its cloud-first contact center offering. All the while, this shined a light on Dialpad's long history and tight connection with Google, which goes (way back) to the first day of the company's inception, as Dialpad's CC technology was built on Google Cloud technology. Looking at the bigger picture of all this, O'Connell said that Dialpad hopes to: 
"Make more strategic partnerships and acquisitions, integrating them quickly into the technology to extend top-tier customer experiences (CX)."
Now, this is not too different from the aim of countless firms, so I wanted to unpack what makes Dialpad stand out in a crowded UCC market.
A History of a Willingness to Adapt to the Times
The Coronavirus Pamdenic presented many companies with the chance to succeed or fail miserably. It did depend on the technology providers they choose to leverage during the early days of the Pandemic that might determine any potential future success and or failures. 
And during the Pandemic, Dialpad constantly delivered contact center advancements in the form of things like no-code digital channels and virtual agents. Google also made Dialpad a Chrome Enterprise recommended application, much like it did with cloud contact center provider, Talkdesk in recent weeks. 
Having raised over $170 million in funds as of the end of last year, present-day Dialpad is valued at a comfortable $2.2 billion, leading to more firms taking Dialpad seriously while understanding the gravity of what it could mean for Dialpad.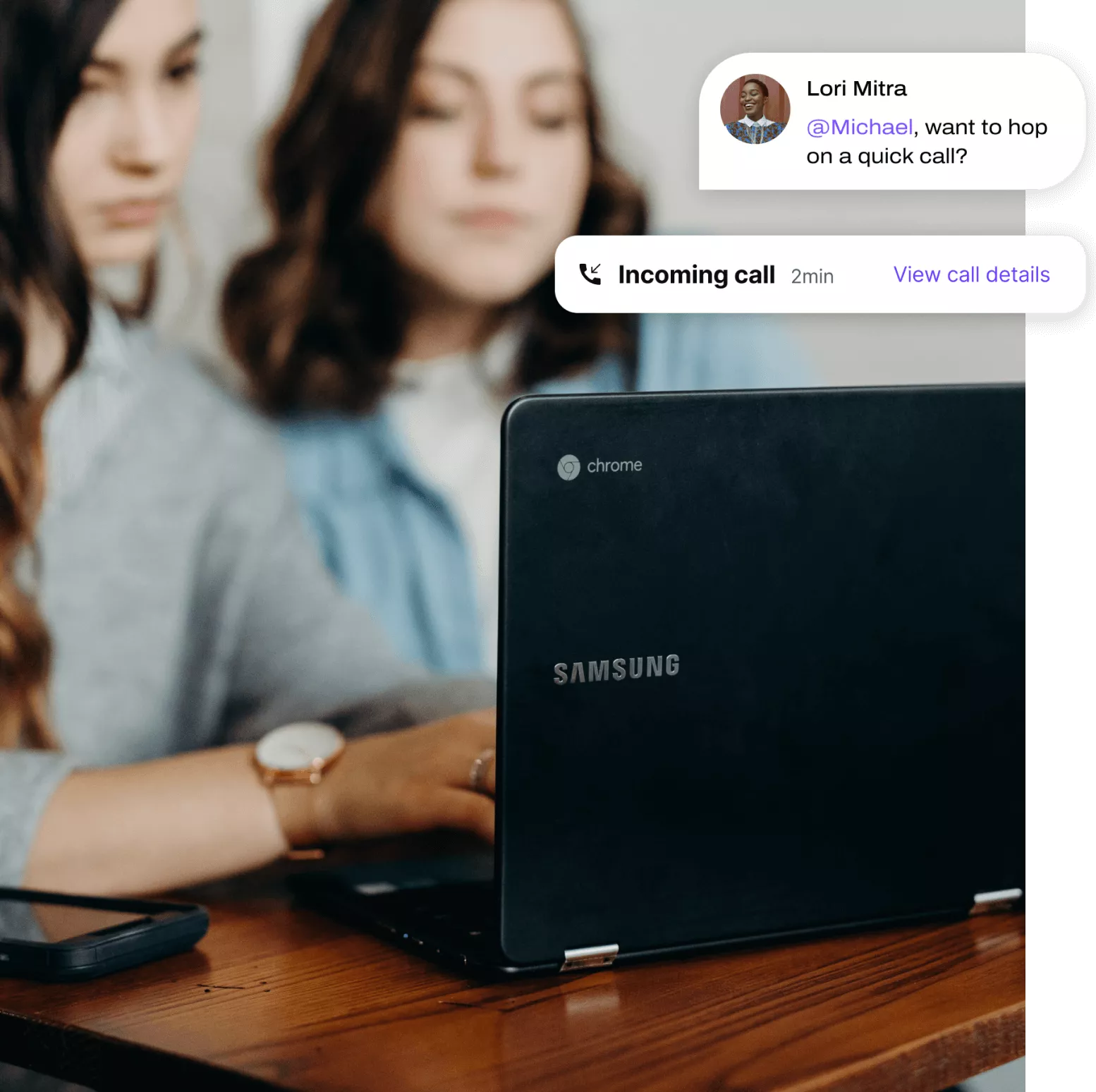 Does it signal a potential acquisition of the company by a big name in the industry? 
So far, nothing of the sort has manifested, but Google Cloud and Dialpad have expanded their strategic and joint go-to-market efforts, with Google Cloud essentially looking to accelerate the digital transformation process for businesses worldwide via offerings like Google Voice. 
Dialpad also joined Google Cloud as an Independent Software Vendor (ISV) partner, one set to deliver unified communications and contact center solutions on Google Cloud Marketplace.
Making it Make Sense
In communications, context is everything. And O'Connell said this is where Dialpad's differentiation comes into play. He provided further context for GetVoIP News readers, noting that Dialpad is a single application that can handle all a company's communication needs. The UC/CCaaS solution does not leverage any outside help, merely the firms it acquires and the partners it pairs with.
According to O'Connell:
"I think there is an argument out there are competitors that you go up against that also have a unified stack, but our users do not have to swap between applications or Windows, and the same goes for a unified reporting." 
Another key Dialpad differentiator, according to O'Connell; is that the firm has a (genuine) unified front and backend. 
"Some folks kind of pack that together to make it look like it. Or that they have a deep integration, but Dialpad also has a unified backend. There's also our unified AI – which runs through all of that in terms of the speech recognition, and natural language processing (NLP)."
This, O'Connell contends, (is what) makes Dialpad a force to be reckoned amongst its competitors, some of which have done it longer than Dialpad – although he would argue, not better. While some IVR systems require pressing a button to achieve the desired outcome, Dialpad wants to leverage NLP to make such actions history. 
It proposes something new, yet not novel. Users no longer have to call into service to press one for pricing, press two for refunds, or press three to speak with an agent. According to O'Connell – users can have natural conversations with Dialpad IVR. "They can have a natural conversation because it's powered by NLP," O'Connell noted. 
User-Friendliness For the Win
User-friendliness is the (name of the game) when it comes to Dialpad's long and short-term goals, something made apparent thanks to another sizably pertinent functionality of Dialpad technology, searching for information from within a contact center. 
Pulling off a successful search can be particularly challenging in a contact center environment where information gets scattered across various PDFs, websites, internal emails, etc., which is why Dialpad introduced semantic search. 
"Kare allows us to go and search that knowledge base or PDF documents, any emails, past conversations that somebody has had, and we can go and find the answers and provide them to that agent."
It is the kind of attention to detail that Dialpad extends to its customers that enables such advanced functionalities. This is why Dialpad customers have had much success in leveraging the technology that is received so many accolades during the Pandemic – it is somewhat challenging to keep track.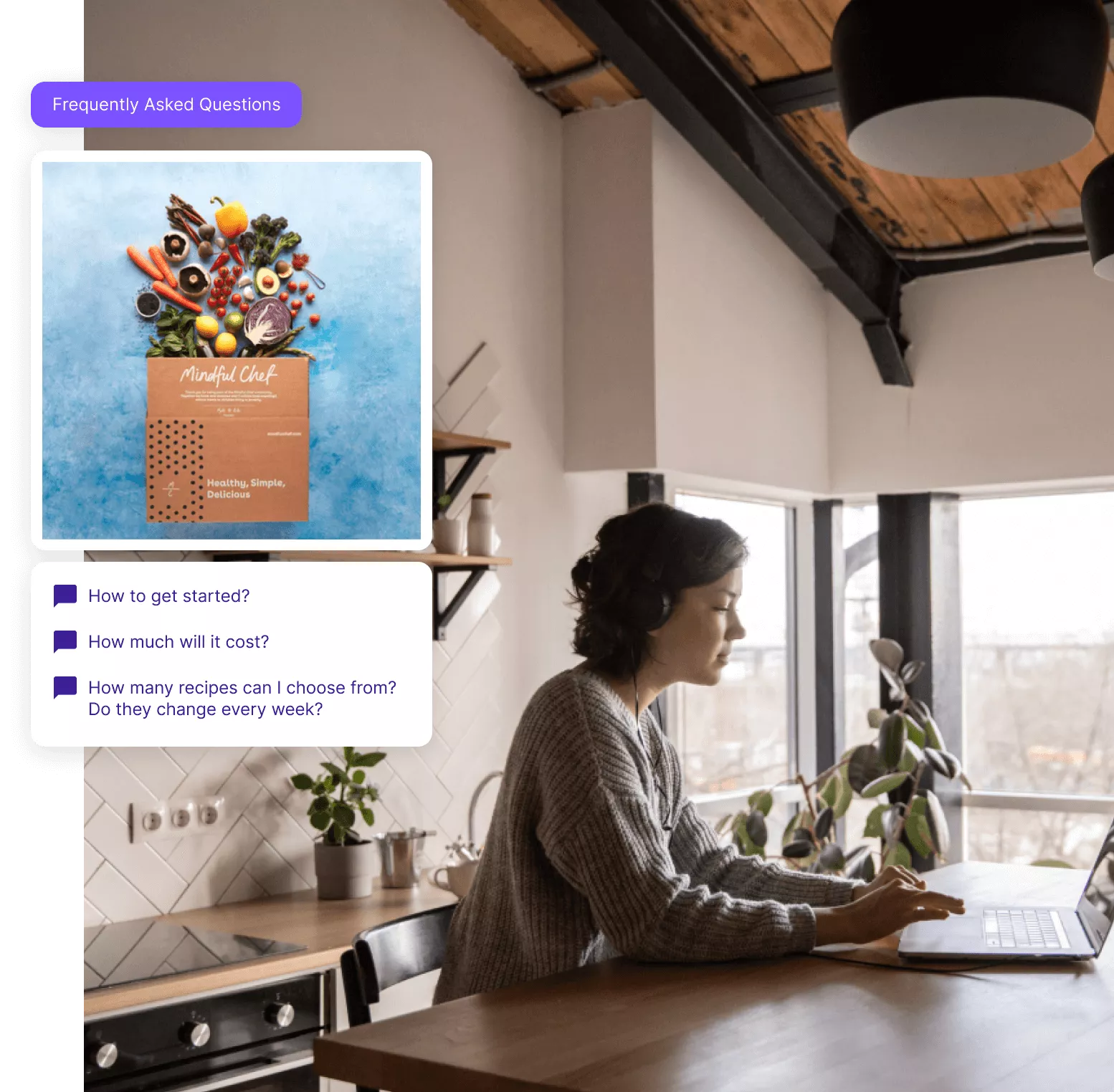 What remains clear about Dialpad is that its leadership seems to have a focused vision of what it would like to achieve – with that goal being ease of use, deployment, and a genuinely unified solution, not just one in words.
It appears that the words unified communications aren't merely a buzzword for the firm. And the future will only shed more light on how it plans to unify experiences for customers across its UCC offerings.