This briefing started with Dialpad's SVP of Corporate and Business Development, Joe Manuele, walking me through resolving a slight technical issue. No one on the call could hear me. I had tried for ten minutes before he joined the call to no avail to remedy the situation which rendered my microphone useless even though I was not muted.
Low on time and confused as to why everything I tried would not work – I was elated once, within a matter of seconds, Manuele guided me on getting my microphone to operate. Suddenly everyone on the call could hear me – almost as if choreographed. It was not staged but stemmed from the fact that: 
I had been on a Zoom call during my previous briefing, which caused the malfunction in my microphone. Therefore, no one on the call could hear me – although I could (hear) others speak. Manuele already knew the problem – apparently a common issue – and already had a workaround. This made our spontaneous help-desk interaction short-lived and dare I say it? Even quite pleasant. 
Good irony has great timing as Dialpad recently acquired Kare Knowledgeware. The UK tech firm leverages artificial intelligence technology to enable self-service, automated engagement, and augmented agents. It will soon breathe new life into the Dialpad Contact Center experience.
When an agent can access such a wide variety of resources to respond to queries, it can drastically reduce the workload they face in the new reality of higher call volumes. And it could prove valuable too. I learned that the application of Kare Knowledgeware technology could resolve inbound support traffic by up to 95% in some instances.

He told me that Dialpad is invested in self-service functionality and conversational AI to proactively and promptly address customer questions before escalating to the support-call level with a live agent, noting that: 
"Their tool is a web calling tool capable of accessing different types of knowledge databases to do things like reading a PDF, white papers or even a PowerPoint." 
Manuele's presence at Dialpad is a direct result of the September 2020 purchase of Highfive, where he acted as the video conferencing company's CEO for over two years.
Focusing on Customer Gratification
Kare Knowledgeware can enhance the self-service experience by organizing unstructured data and automating responses to common customer inquiries. It can even analyze and offer crucial insight from, FCR, AHT, traffic to drive strategic business decisions.
And Dialpad is investing heavily in self-service functionality and conversational AI to proactively and promptly address customer questions before escalating to a live agent.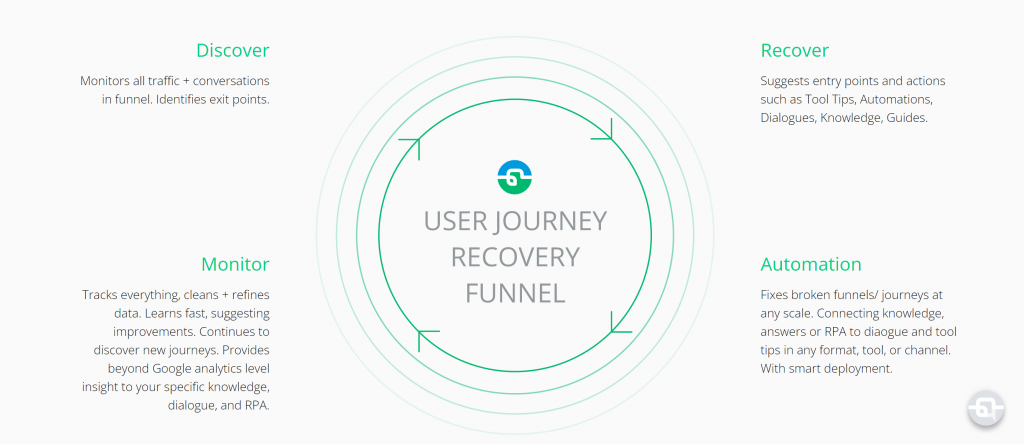 The Dialpad-Kare self-service solution will harness AI and Robotic Process Automation (RPA) – contextually bringing websites and knowledge bases to life through AI-powered customer and agent real-time assistance.
Soon, customers who use Dialpad contact center technology can address common customer inquiries and recognize more complex issues/automatically route these interactions to live agents, as needed. 
The customer experience (CX) platform optimizes workflow orchestration, knowledge management, analytics, and business intelligence – broadening Dialpad's artificial intelligence (AI) and natural language processing (NLP) applications.
"Enabling conversational AI in this way can work to elevate both the customer and agent experiences" – Manuele noted. 
Also according to Manuele – acquiring Kare Knowledgeware is one of the many ways Dialpad's slated to redefine how contact centers operate in the future. He also acknowledges that AI and NLP will not remain differentiators for much longer. As such, he believes the future of CX could look a lot different, telling me that customers will gain value from new applications. 
Ones like RPA (robotic process automation) from a CX perspective, data organization; and deep search – will grow in usage. He said – this kind of differentiation of digital customer experiences will become "the next north star within the industry."
Dialpad on the Cloud Communications Market
Thanks to SoftBank, one of Dialpad's 14 investors to date, the company has a presence in Japan, the world's third-largest economy. They also have offices in the UK, Australia, New Zealand, India, and Canada. As it continues expanding, it has raised $230 million in funding, making it a powerhouse and a niche player according to Gartner. 
Looking at enterprise applications at a macro level – Manuele noted – depending on the sector: some have already transitioned to the cloud, many at a "very rapid pace." He also said that CRM software developers like Salesforce were likely the first CRM that went from SAP (Systems Applications and Products) to the cloud. 
"The one big enterprise application that has yet to fully move to the cloud is what people call IP telephony."
This is something that remains a point of frustration for Manuele, with him noting that the vast majority of enterprises still host their communications on-premises. An astounding 85 percent of the market is still run on premise-based solutions, according to Manuele.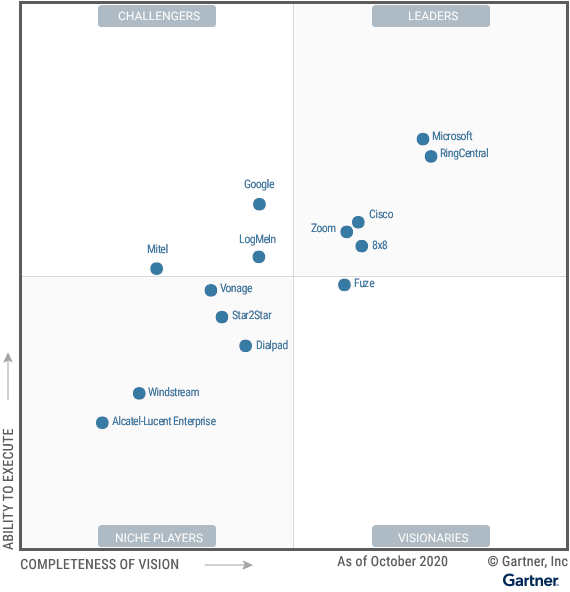 "One of the reasons it remains difficult to provide value with the moving dial tone is because it runs on reliable copper. That copper comes to your house by AT&T or whoever your phone provider is. And moving it to a cloud-based kind of infrastructure – you introduce latency, delay, add a bunch of complexities, and extra cost." 
So Dialpad proposes – take that journey to the cloud and focus on the value you gain from the capabilities of the cloud. "Customers don't care about making a call." That is just one element of the cloud – what he contends is important, capabilities. What other features are you letting me use? What kind of productivity tools can I use and map together?
The Future of the Contact Center 
Experts say that the future of the contact center will be a lot more customer-service-centric. In a recent survey, called 'Powering Retail Growth: The Next Generation of Contact Centers,' commissioned by CX leader, Talkdesk – we gain more insight into this notion. The survey found that:
As retailers' success becomes increasingly dependent on CX, providing customers with greater personalization is a top priority, but remains a challenge.

Retailers view better collection and use of customer data as key to meeting the challenge, yet only 30% of retail contact centers are using AI at scale to help optimize this practice.

CX leaders will need to make investments in new contact center capabilities like AI to unlock the full potential of their agents as stewards of long-term customer relationships.
Already we have seen a shift in customer expectations. They want accurate and swift responses to their queries. They want them via the channel of their choosing, so if you aren't enabling these kinds of experiences, then you are certainly behind the curve.
And Dialpad hopes to be a startup at the forefront of enabling the future of the CCaaS; which it seems to be close to in the present day. All this, thanks to intelligent product design and a staff of forward-thinking individuals who help see its vision through.