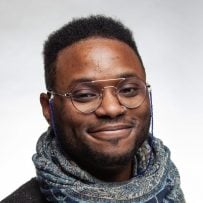 Moshe Beauford
Senior Tech Reporter and Editor
Moshe Beauford is an experienced reporter, having spent several years covering tech, industry issues, etc. Beauford is the most recent addition to the GetVoIP team, recently assuming the role of Senior Tech Reporter and Editor.
He manages the new unified comms/collab news portion of the site.
Beauford's work spans that of bleeding-edge technology, to the future of work, AI, workplace diversity, unified comms, as well as collaboration – and has appeared in the Independent, CBD-Intel, UC Today, CX Today, Gizmodo UK, UNLEASH.io, and many other publications.
He lives in Tel Aviv, where he passes time playing the violin, oud, singing, and cooking.
Follow Moshe on Twitter: @Beauford.Moshe