Analysts at Simply Wall St., an investment app developer, say that the "five-year returns have been incredible for RingCentral (NYSE:RNG), shareholders despite underlying losses increasing."
They note that the 19 percent drop RingCentral stock experienced last quarter won't influence the unified communications provider's performance. Overall – RingCentral performed well over the past five years – at a growth rate of 27 percent annually, according to Simply Wall St.
Moreover, they note that RingCentral's stock price is 884% higher than five years ago. Analysts at Simply Wall St. said this led them to consider what they call the 'real' question: "Will RingCentral's business fundamentals improve over the long term?" 
Last month, Vlad Shmunis, Founder, Chairman, and Chief Executive Officer, RingCentral, provided a possible answer to the inquiry. He did so on the firm's second-quarter earnings call; addressing RingCentral's solid Q2 and history of consistent annual growth: 
"We have a track record of quarter-over-quarter growth, over 30 quarters and counting. Q2 2021 was no exception, and we delivered another great quarter with RingCentral Office (CCaaS) and Avaya Cloud Office, powered by RingCentral (UCaaS) solutions increasing our annual recurring revenue by 41% year-over-year, reaching $1.4 billion in Q2."
Shmunis asserted that this is RingCentral's highest amount of growth in five years, noting that it is accelerating, too, at a rate of five points year-over-year. RingCentral even earned a record number of $1 million-plus contracts during the quarter – including one worth over $10 million. 
Communications Systems are the "Central Nervous System" of the Enterprise
Armed with brand-new customers like Atos, which early in Q2 announced a video solution based on RingCentral Video – Shmunis, on the call, said communications is the "central nervous system of a business." It could be this mentality that has gotten RingCentral to reach some of the heights it has during the pandemic. 
If you recall, in May 2021, RingCentral struck another UCaaS deal, this time with Verizon Business. The deal has already resulted in the development of a co-branded UCaaS solution for Verizon Business enterprise customers.
"This speaks to our unique ability to onboard (major) carriers quickly and efficiently," Shmunis said on the Q2 earnings call. 
Shmunis remarked on the state of the market – all but calling it ripe for the picking – as there are over 400 million legacy PBX users at play. RingCentral would be keen to convert many of these enterprise users to cloud hosted PBX – an element that remains central to RingCentral's master plan.
In line with that ploy – RingCentral updated an earlier partnership with cloud contact center provider NICE around the same time, complementing a portfolio of cloud contact center solutions. The duo – set to build out additional WFO (workforce optimization) and WFM (workforce management) capabilities which they say contribute "greatly to the momentum we have seen with large enterprises."
Not to overlook one of RingCentral's most lucrative ventures into the UCaaS space, when it, back in October 2019, announced it would launch Avaya Cloud Office, powered by RingCentral. It just experienced another solid quarter of growth, according to RingCentral. The offering's total number of new seats, accounts, and transaction volume have all grown. 
It gained over 12,000 new seats with the onboarding of a Fortune 500 freight transportation company during Q2 2021, catapulting the transportation business into the age of digital transformation. They moved from an Avaya on-premises solution to Avaya Cloud Office. 
RingCentral's Next-Gen Collaboration 
Since April 2020, RingCentral has released over 250 video conferencing features for RingCentral Video. Everything from virtual backgrounds to waiting room features to closed captioning, etc., now grace the platform. More about RingCentral plans here. 
During the same time frame – the UCC provider added over $1 million-plus in revenue from RingCentral Video contracts. Something in the UCC provider's cloud strategy is working – but what is it?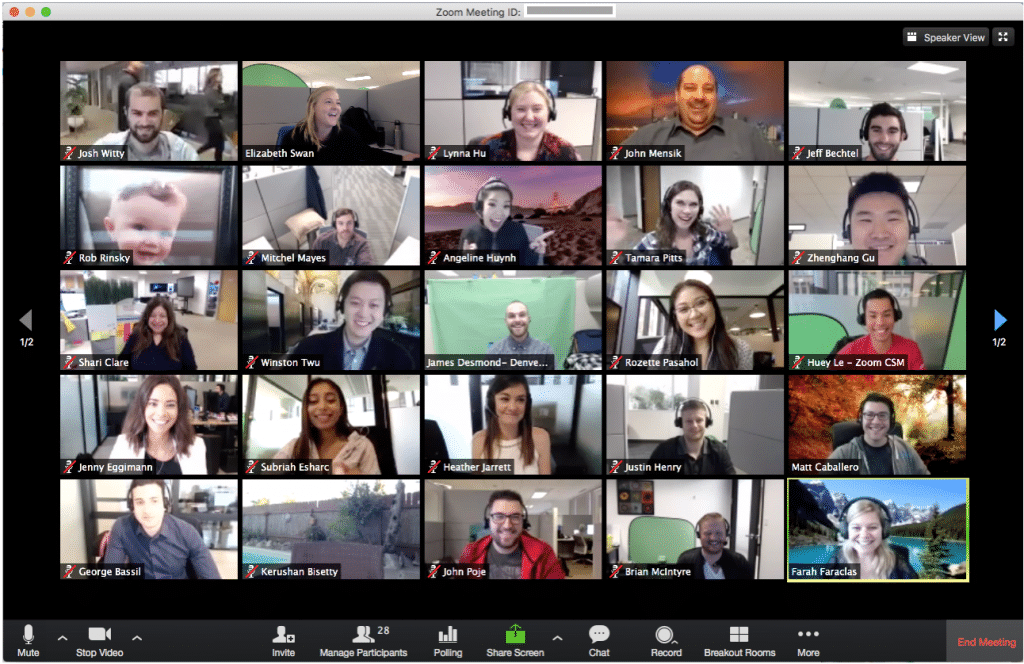 On-Premises Comms, Not Cutting it Anymore
With that thought in mind, I sat down with Praful Shah, RingCentral's Head of Strategy, to get his reaction. He told me the pandemic highlighted many faults in the stars.
"For one, it underscores that on-premises systems do not meet the needs of modern mobile businesses."
Shah believes that companies should enjoy the same kind of mobility consumers have long enjoyed – before the pandemic. Taking things a step further, he said that RingCentral actually does that but continues to improve its technology, with the express goal of passing down that kind of mobility to customers. 
The Coronavirus pandemic, according to Shah, also showcased that there was a ton of untapped power in corporate communications systems. "These systems were not getting utilized to the fullest potential," he elaborated. 
"If consumers could video, message, integrate with third-party apps, and even make calls, why could enterprise users only make calls to one another? 
The concept of mobility is not a novel one, and was a popular one – even prior to the pandemic's onset, with smartphones leading the command. Shah said that smartphones are responsible for many changing customer behaviors – how they communicate, share information, work, etc.
"On the enterprise side of things, however, it took providers a long time to catch up to extending these capabilities to enterprise users." 
RingCentral expects to build out a smartphone system for businesses, and that has long been its aim. It was just nice to hear it this time around from an executive. The pandemic merely expressed the sense of urgency that existed to implement such a system – according to Shah.  
"The fact is – enterprises need to rapidly adopt cloud-based technologies and move away from on-premises systems because they are not sufficient to get them through the pandemic. They also do not extend compelling work from home/hybrid work, contact center solutions, or other rich functionalities found in the cloud." 
In reality, many companies will continue leveraging on-premises infrastructure and have likely invested (a lot) into these systems. They also likely have the resources to ensure they manage said systems properly. Other restrictions might prevent a company from adopting cloud comms, too.
There are local laws, regulations, and some security concerns, although they can all legitimately get addressed by various cloud-based systems.  
What is certain is that the adoption of cloud-based comms in the enterprise will continue to rise, and the market for on-prem comms will not dissipate completely. But as it stands, RingCentral could capture more of those seeking greater flexibility and home working options along with in-cloud security that rivals many legacy providers.