COVID-19 has upended life in many ways. One of those is the fact many communications, business or personal, have been forced to become virtual for the time being. Video chat apps have been a lifesaver in that regard, as they allow for real-time connections between friends, coworkers, and family, even despite the unprecedented circumstances.
But if you weren't already set up for video chatting, it can come with a hefty price tag. But luckily, plenty of video chat platforms offer free plans to make the new normal a little easier on those with a tighter budget. In this article, we'll take a look at the free and affordable video conferencing offerings of the following platforms, along with frequently asked questions about video calling.
Here's a brief overview of each provider:
| | | |
| --- | --- | --- |
| Provider | Best For | Features Highlights |
| Zoom | Large group calls | Waiting rooms and built-in collaboration tools |
| Microsoft Teams | Collaborating on specific projects | Participant list and live captions |
| Google Meet | Group calls that may go long | Breakout rooms and whiteboard |
| WebEx | Collaborating 1:1 with another person | Screen share and cross-device compatibility |
| GoToMeeting | Meetings of a highly sensitive nature | Clear audio and ability to chat throughout the meeting |
| Google Duo | Brief calls with another individual | Group calls and added effects |
| UberConference | Teams invested in analytics | Voice intelligence and custom hold music |
| Whatsapp | Teams with employees abroad | Advanced search and QR codes to add new contacts |
| Houseparty | Employee bonding activities | Games built into the platform |
| FaceTime | iPhone users looking for a brief conversation | Group chat up to 32 people and ringless notifications |
| Slack | Teams looking to improve their general communications software | Ability to start a call from a direct message |
| Discord | Individuals looking for a tool that serves personal and business conversations. | HD video and screen sharing |
| Facebook Messenger | Quickly pivoting between text chat and video messages | Application lock and emojis |
Zoom

While it was already considered a leader in the video conferencing space for years, Zoom has experienced explosive growth during the pandemic. The video call app was founded by former Cisco engineer Eric Yuan in 2011, with the product officially hitting the market in 2013. Fast forward to 2020, and Zoom is powering schools, businesses, and personal calls alike.
Zoom offers its users HD audio and video quality, with certain plans supporting up to 1,000 video participants and 49 videos present on the screen. Those users can share their screens simultaneously and co-annotate. The video calling features offer enhancements such as virtual backgrounds, calendar integration, and a waiting room to set it apart from its competitors.
With the high increase in users, Zoom temporarily experienced something called "zoom bombing," in which uninvited users intrude a meeting. The vendor has since implemented new security features to ensure its users are no longer vulnerable to zoom bombing.
They offer a number of other advanced security features as well. Meetings are secured with encryption and cannot start until a host enters the chat. Users can also implement screen share watermarks and audio signatures.
Zoom Meetings offers a free plan in which users can take advantage of 40-minute maximum group meetings with up to 100 participants at no charge. Those who use the free plan can enjoy unlimited 1:1 meetings as well. The next paid pricing plan starts at $14.99/month/license. The upgrade includes unlimited group meetings, social media streaming, and 1GB of cloud recording storage.
Microsoft Teams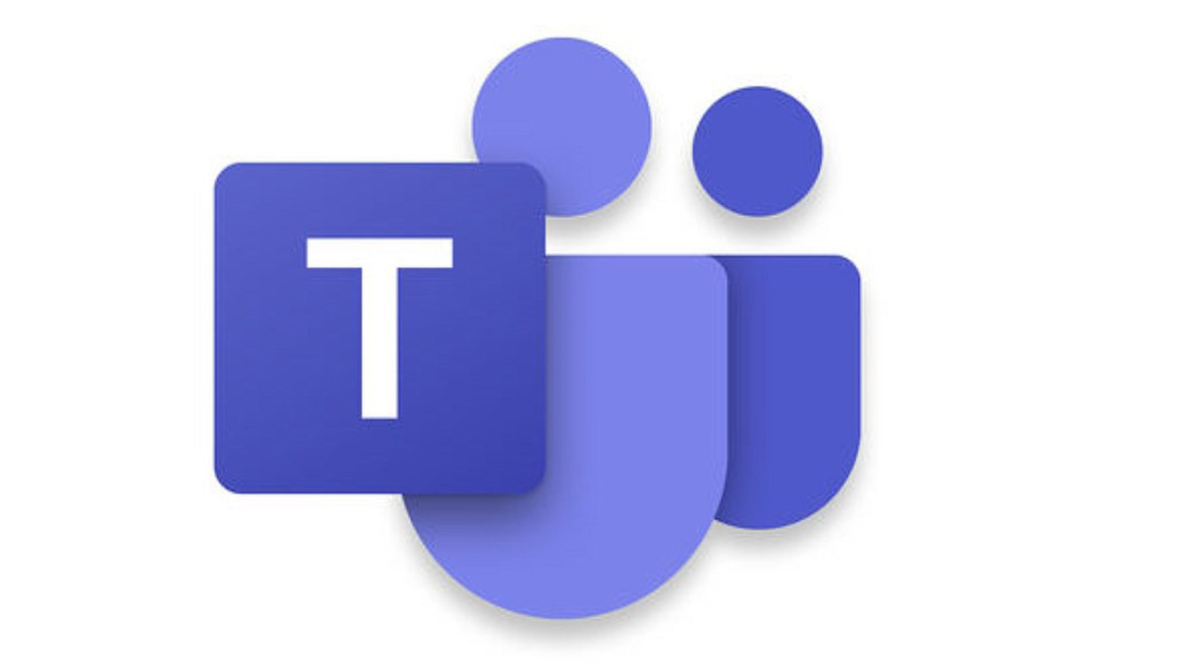 In 2021, Microsoft Teams will replace Skype for Business as Microsoft's professional video conference solution of choice. In earlier years of video conferencing, Skype was considered to be a leader in the video conferencing market. But as Teams is a newer product with more intuitive features, the replacement was natural.
Microsoft Teams combine instant messaging, video calls, and documentation collaboration into a unified platform. With Teams, you can escalate a chat to a video call with the touch of a button. Users can leverage screen sharing and digital whiteboarding during these calls. You can also record the call so your participants have access to the information as well.
Your calls are protected through encryption, multi-factor authentication, and device management. The tool enforces two-factor authentication and single sign-on to keep your organization protected. You can also opt for Microsoft's Advanced Threat Protection (ATP). The tool can scan Teams to ensure nothing of a malicious nature is present in the platform.
Microsoft Teams offers a plan free of charge. A new temporary feature offered during the coronavirus pandemic allows users to partake in meetings with up to 300 participants for up to 24 hours at a time. You can also purchase Microsoft 365 Business Basic for $5/user/month, which includes Teams.
Google Meet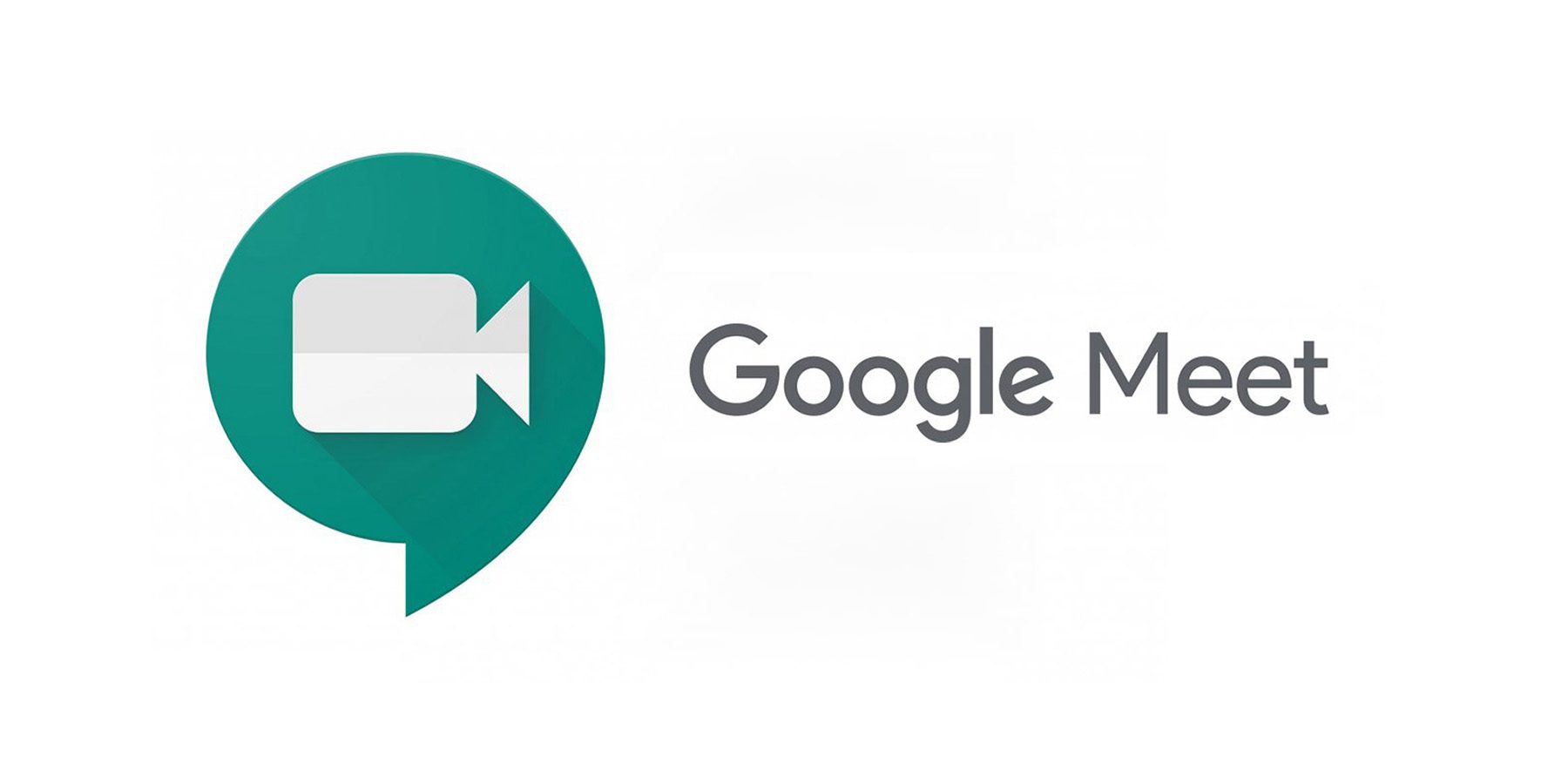 Google Meet was introduced to replace Google Hangouts and it was originally touted as an enterprise-friendly version of Hangout. The product was tweaked in its three years on the market, deprecating some of Hangout's features and adding some new ones. Just like Zoom, Google Meet saw a huge influx in users during the coronavirus pandemic, with its peak daily usage growing by 30 percent since January of 2020.
Google Meet offers an impressive free plan. Users can take advantage of unlimited hour-long meetings with up to 100 participants. Google Meet's next plan, Workspace Essentials, is available for $8/user/month. Workspace Essentials lets users participate in an unlimited number of meetings up to 300 hours long with 150 participants.
Google's video tool offers the features you need to conduct efficient meetings. You can join straight from your browser or on native mobile apps for iOS and Android phones. Meeting participants can share their screens and present, along with adjusting the layout however they see fit.
Meet also offers security features to make sure your meetings remain private. The platform offers anti-abuse features, along with encryption in transit and at rest. The free plan also includes 2-step verification and advanced protection program enrollment. Google Meet's other pricing plans offer additional security features as well.
WebEx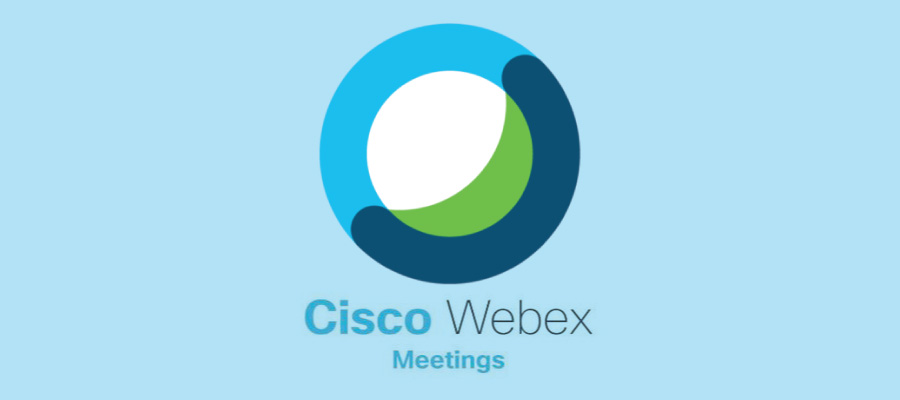 Cisco's WebEx solution is a platform with wide-ranging capabilities. The tool was designed to allow users to meet, create, and communicate all in one place. Those functionalities are likely what led to Cisco attracting big-name customers to its platform, including Jimmy Kimmel Live!, CNN, and Live Nation.
WebEx offers a limited free version of its service. Those who utilize this option can meet 1:1 for a limit of 50 minutes. This makes the plan ideal for individuals who would use video conferencing for freelance work or 1:1 personal calls. The next available tier is their Starter plan, which is available for $13/host/month. It offers far more features to users beyond the free plan.
WebEx's free plan offers some basic, yet valuable features, to complement its video chat functionality. While it's limited to just one individual, participants can share their screen on any device they use and save recordings to their computers. They can also chat, take notes, virtually raise hands, and deploy polling.
The free plan offers a handful of security features as well. WebEx guarantees HIPAA/BAA compliance and end-to-end encryption. You can also enforce a password for anyone joining your meeting and lock those meeting rooms, to ensure your conversations stay private.
GoToMeeting

GoToMeeting is one of the many products in GoTo's catalog. Just as the name suggests, the solution is GoTo's online meeting product. The product delivers a seamless experience to ensure you can meet and collaborate with customers and co-workers quickly.
GoToMeeting provides an impressive free offering. You can host free 40-minute meetings with up to 3 participants from your browser or mobile device. This free plan even includes 14 days of GoToMeeting Business, which offers unlimited meetings with up to 250 participants at no charge.
GoToMeeting's next option on the pricing tier is their Professional plan, which is available at $12/meeting organizer/month. This plan comes with features such as a 150-person meeting capacity, no meeting time limits and personal meeting rooms.
For a plan with no cost, GoToMeeting Free offers impressive features as well. Meetings are conducted in clear VoIP voice calls and allow you to chat throughout the meeting, so you can share links or provide any context that may be necessary.
GoToMeeting's security features were shared in a blog post. The video calling tool is regularly scanned for vulnerabilities. Every chat is encrypted in order to protect sensitive information. You can lock and password-protect meetings as an extra layer of security.
Google Duo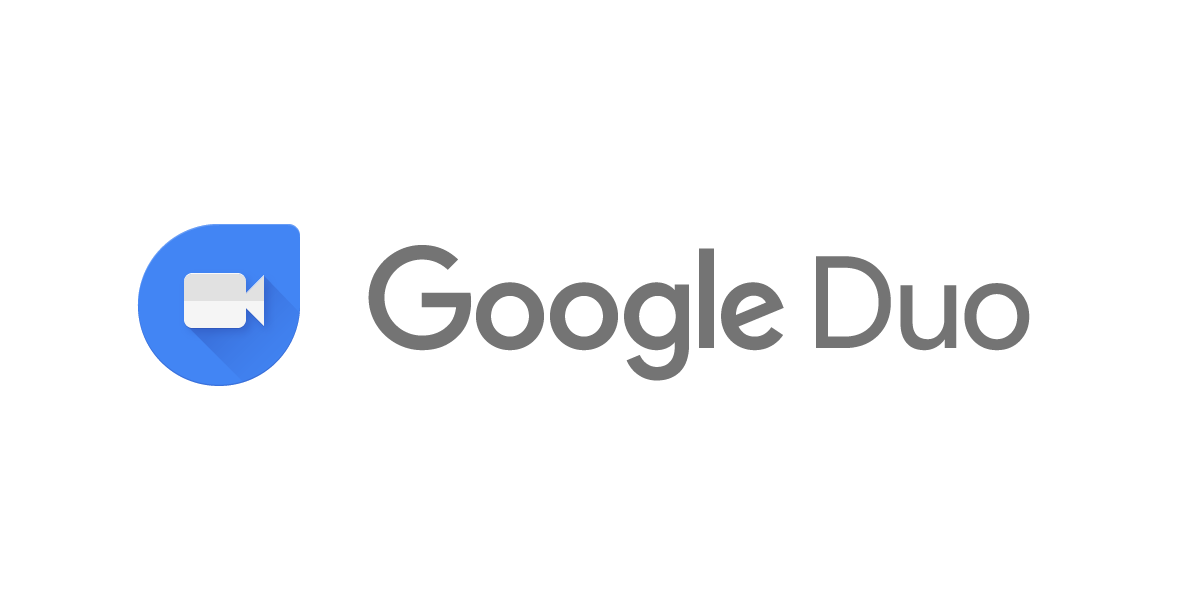 Google Duo may be the second Google video calling application to make it on this list, but there's something that sets it apart from Google Meet — it's completely mobile-based. Duo is like Google's answer to Apple's FaceTime. It allows you to take conversations from anywhere and will keep them flowing, even if your wi-fi connection drops.
Google Duo is a completely free video calling platform — all you need is a phone that can receive SMS messages. The app is available for both iPhones (and other Apple devices such as an iPad or a Mac) and Androids. But of course, that means there isn't any room for upgrades.
As it's restricted to a mobile device, Google Duo's features are a bit more basic. You can make 1:1 calls or set up group video calls with up to 32 participants. Duo tends to be a little more consumer-facing, so it also offers features such as adding doodles, effects, or emojis to your call. Google keeps all calls on Duo private with end-to-end encryption. That means that Google can't see, hear, or save your call's audio and video.
UberConference

UberConference is Dialpad's video conferencing app. The tool was launched at the 2012 TechCrunch Disrupt and was chosen as the best new product from 30 entrants. The tool boasts impressive customers such as Netflix, FitBit, and The New York Times.
UberConference offers two plans for customers to choose from. The first is free of charge and allows for meetings for up to 10 participants with PINs required. The Business plan starts at $15/user a month. This allows for international access for up to 100 participants in meetings with no PINs required.
The free plan offers a breadth of features to its users. Users can take advantage of unlimited conferences, lasting up to 45 minutes. Participants can record their call and take meetings on their mobile devices. Users can enjoy meetings in high-quality video and audio.
UberConference ensures your video calls are protected with an extra layer of security. Every meeting participant is listed with details to authenticate their identity. You can also lock your conference to ensure no unwanted parties join the meetings.
WhatsApp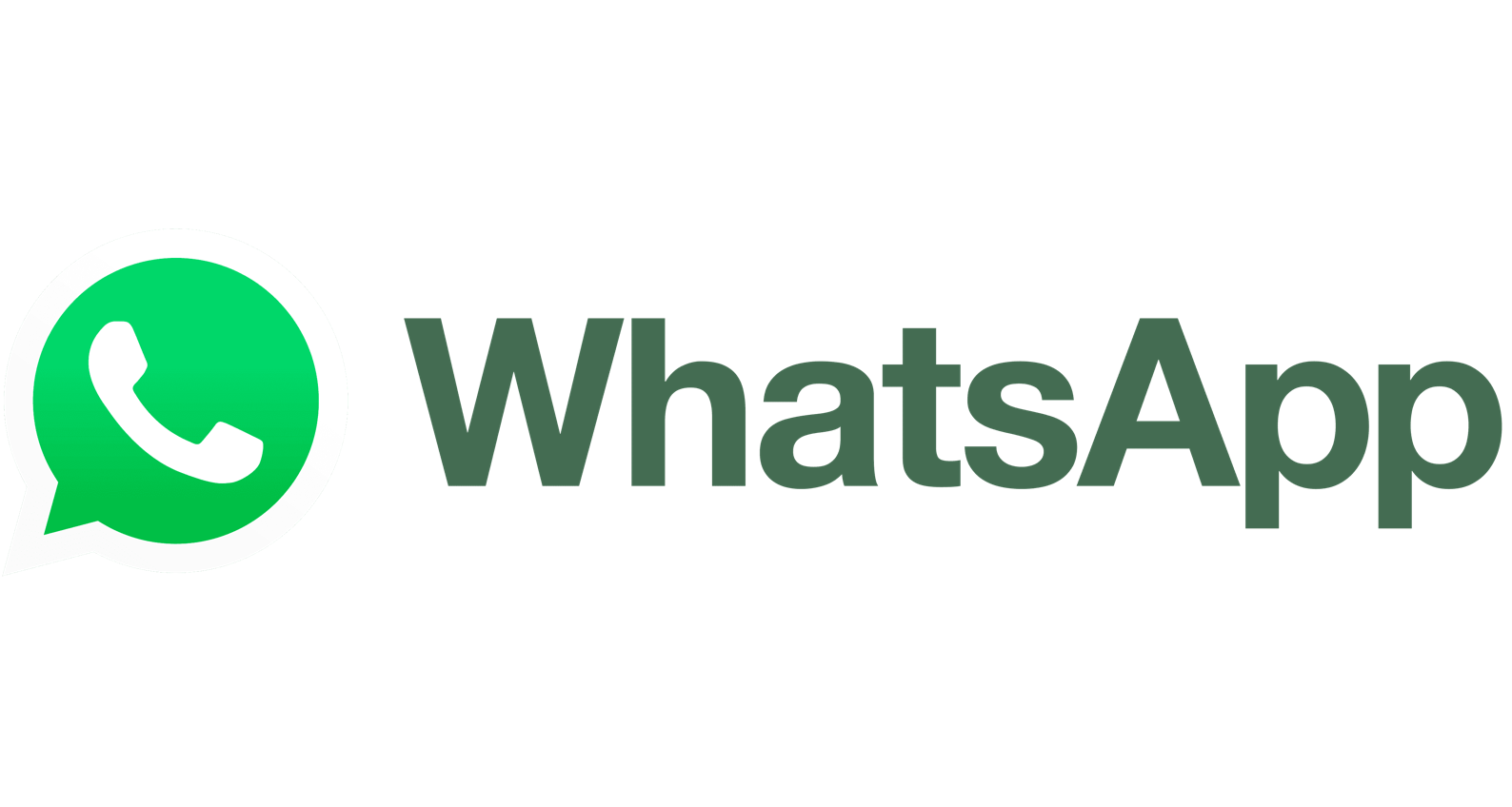 WhatsApp is a Facebook-owned solution that offers a fast, simple, and reliable way to talk to anyone around the world. The tool is used by more than 1.5 billion people across 180 countries. Users can connect with friends and family in a manner of ways. It is available on multiple mobile devices and in low connectivity areas. That means the tool is accessible whenever you are. Because of that, you won't miss any important conversations.
Even though it is a completely free application, WhatsApp comes with a plethora of impressive features. Users can keep up with business and personal relationships through texting, group chat, video, and audio calls. WhatsApp offers end-to-end encryption so that all information shared during conversations remains private and secure.
Houseparty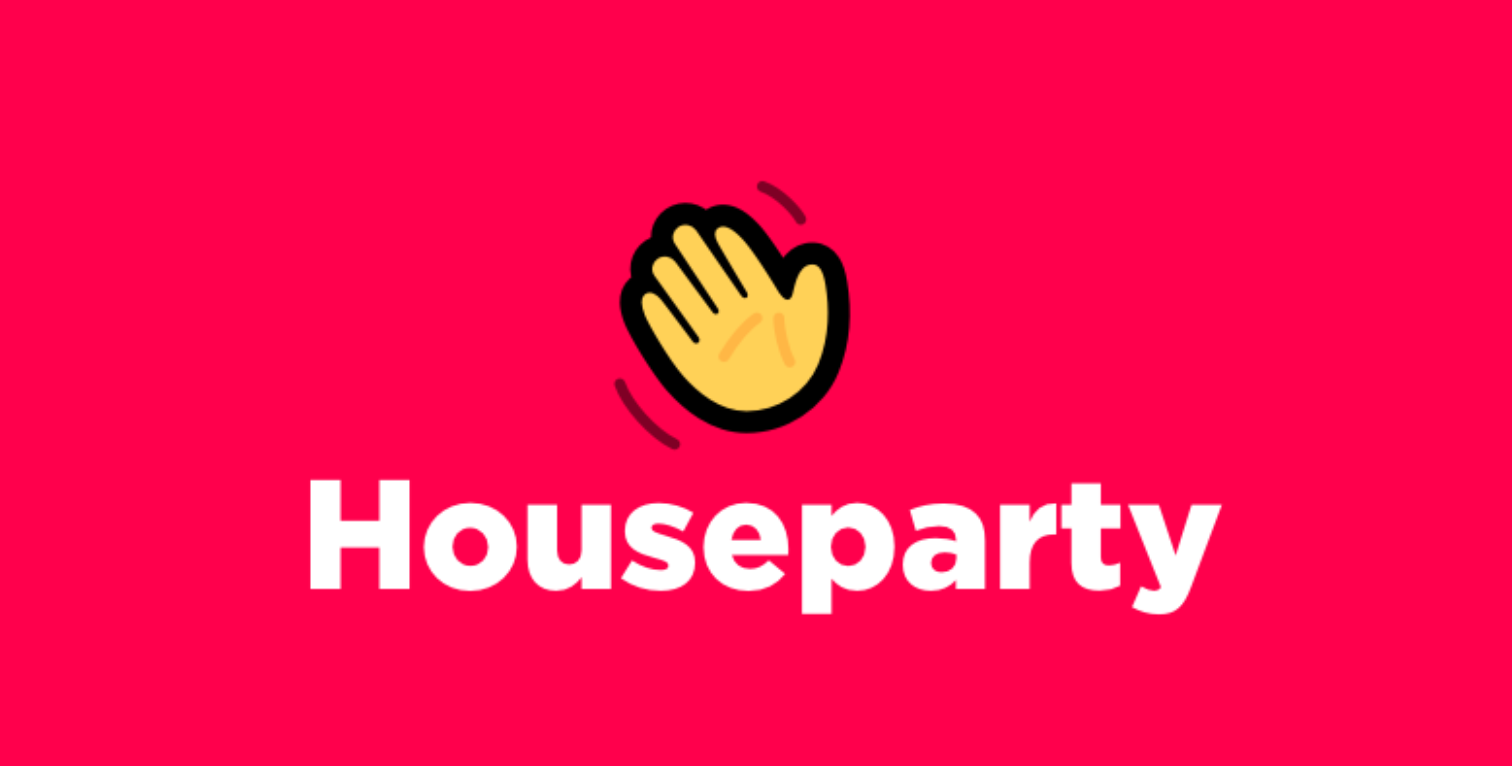 While it has been around for a little while, Houseparty quickly gained popularity during the early days of the coronavirus pandemic. It is a video communications tool that allows its users to get out from behind curated feeds so they can continue to have real and valuable conversations. Houseparty is marketed as a social network but can be used for business purposes as well.
It's a lightweight solution that is completely centered on video conferencing. Houseparty allows up to eight people to video chat in a "room." Users can float between rooms and easily invite new or current Houseparty users to join them. The video chatting application even provides games that users can play together while they're chatting.
Businesses can easily find use for Houseparty as their main video-conferencing application. The application offers text-based and VoIP channels so users can share content during calls.
FaceTime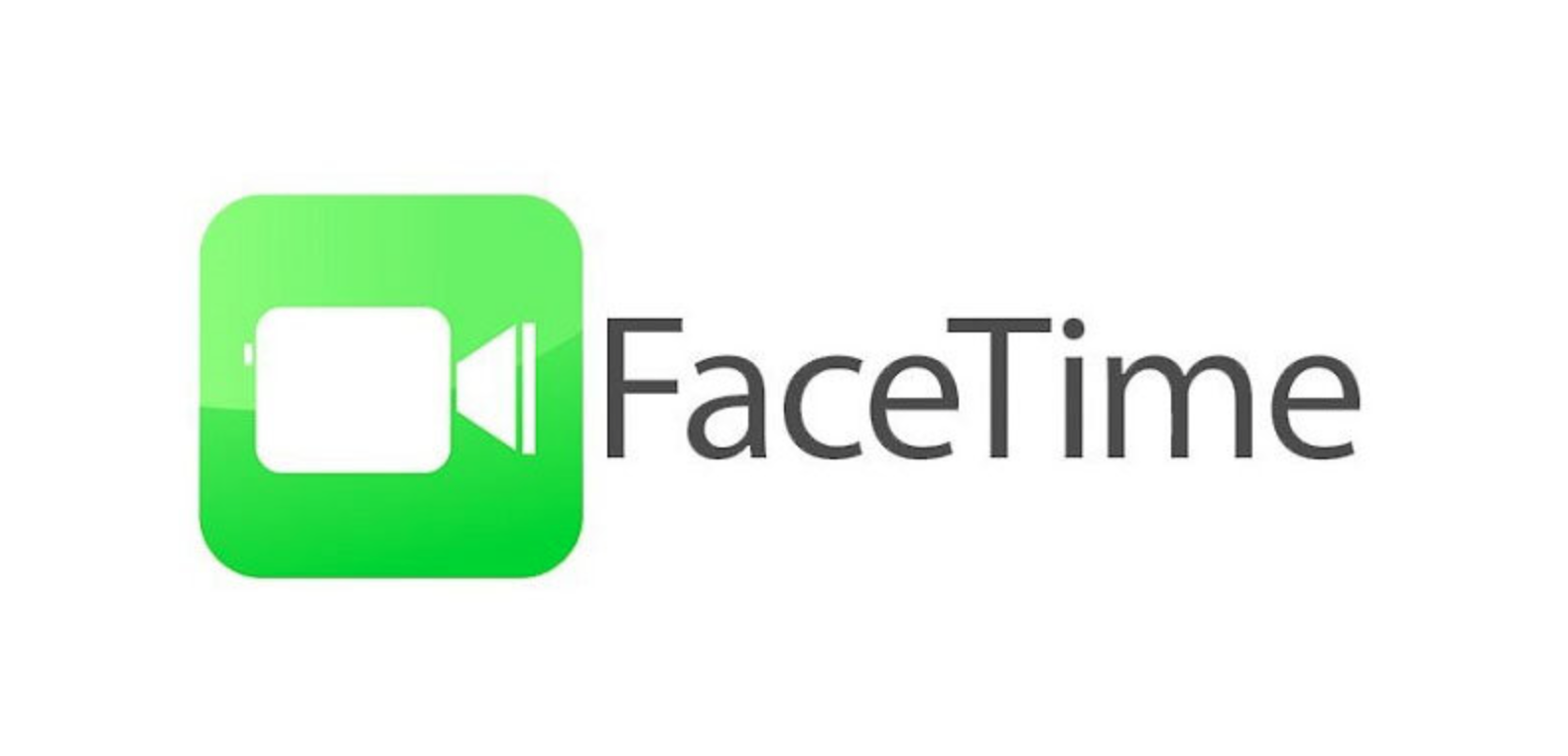 FaceTime is a video communications tool developed by Apple. The initial product was purchased by Steve Jobs in 2010 and has been a built-in feature for all iPhones ever since then. FaceTime works by establishing a connection between two iPhones. Users can simply access it in the same way they initiate an audio call. Users can leverage FaceTime for a one-on-one call or use it to engage in group calls.
Slack

Slack is a popular business communications tool that can seemingly do it all. The messaging app is leveraged by millions of users in order to align their teams and drive their businesses forward. Slack offers a secure platform that can easily scale as your business communication needs grow.
Slack's free plan provides the fundamental features that it has to offer. That includes 10,000 searchable messages, 10 apps and integrations, 1-to-1 video calls, and two-factor authentication. If your team is simply looking for a video conferencing tool, you don't need to look further than Slack's free edition.
But if your team is looking for a little more beyond that, the next level on Slack's pricing plan is available at the starting price of $6.67 per person per month, billed annually. Updating can get users access to group video calls with screen sharing. Teams can also leverage valuable features such as an unlimited message archive unlimited apps, and Slack Connect.
Discord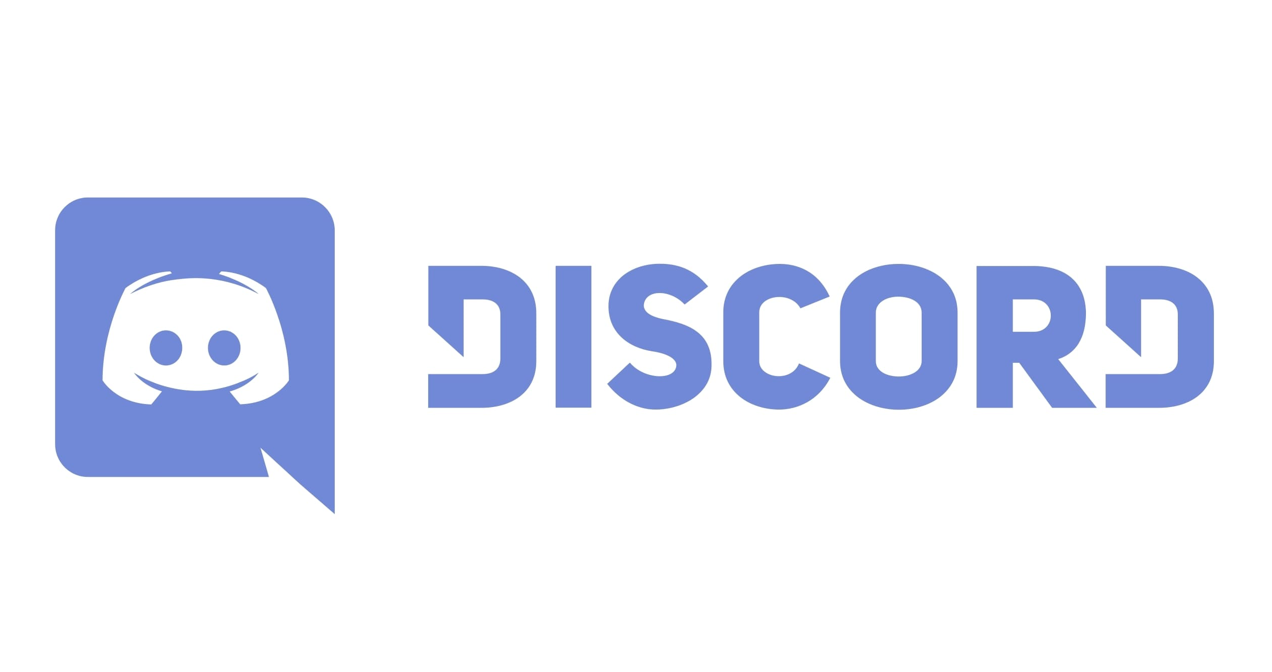 Discord is a video, voice, and text communication service. It was created with the intention of allowing gamers to find a community with other people who love playing video games. But despite the original use for it, Discord can easily be used for other communication purposes as well. Discord also boasts a larger server size, meaning that it can host a large number of users.
While Discord has a free plan, the communications tool does offer a paid plan with more advanced features. Discord Nitro is available at $99.99 a year or $9.99 a month. This plan offers higher quality video, which will make for a better video conferencing experience. Nitro Discord also offers the ability to upload files up to 100MB.
Facebook Messenger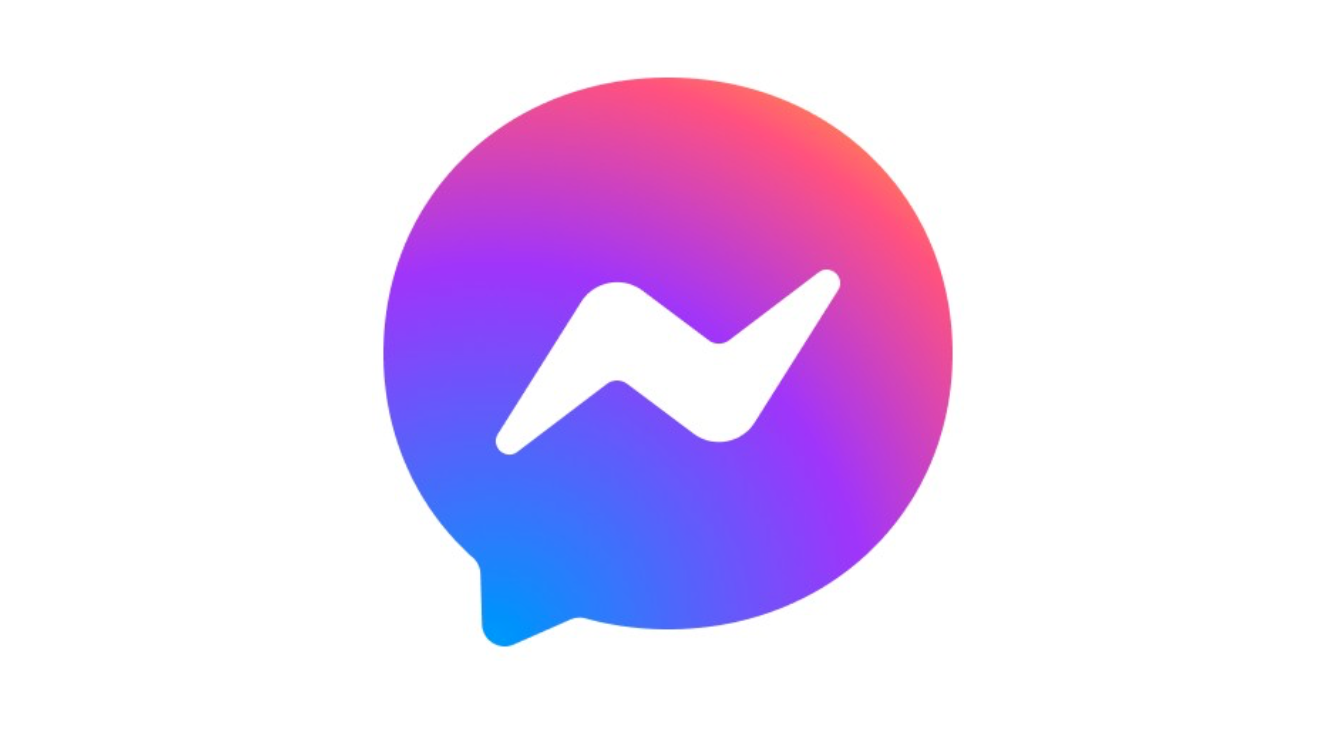 Facebook Messenger was initially conceived as just a text-based messaging system. In 2015, Facebook introduced video calling. According to Mobile Monkey, there are 1.3 billion Facebook Messenger users as of November 2020 — that goes to show there was already quite the existing audience to leverage video conferencing tool.
Facebook's Messenger app is completely free of charge. As long as you have a Facebook account and use a supported browser like Google Chrome, you can access the tool. Users can access the video calling component the same way in which they start text-based messages. Simply navigate to Messenger within the Facebook homepage and there will be a video icon on the top right-hand corner.
As the video conferencing component of Messenger has proven to be so popular, Facebook introduced Messenger Rooms in 2020. It is an expansion of Messenger's video calling, likely created to compete with the likes of Zoom and Google Meet. One does not even need a Facebook account to use it. Simply share the link and anyone can join. Video meetings don't have any sort of time limit either.
Conclusion: Video Conferencing Keeps You Connected 
Video calling solutions are essential to your software stack these days. But the solution you pick should reflect your unique needs, whether that be staying connected to colleagues or friends and family. Free trials or completely free products allow you to take these solutions for a spin before you commit to the right tool for you.
The coronavirus pandemic has changed many things forever, so we may be relying on video calling apps for the foreseeable future. Video calls offer a more personal touch than a typical phone call. So, it's of the utmost importance that you pick the video calling tool that will give you the most bang for your buck.
If you're currently working from home and interested in doing so after the coronavirus pandemic subsides, take a look at the benefits of employees working remotely.
No. It only works on Apple products.
As long as your device has a built-in webcam, there isn't any need to purchase an additional one.