For the past 15 years, Verizon has been a certified 'gold' Microsoft partner, having delivered VoIP experiences to over 7,000 business customers. Today, Verizon Business boasts 18 million active telephone numbers on its VoIP platform.
And the mobile service provider, which acquired video conferencing and UCC software developer, BlueJeans back in April 2020, has been on a quest to beef up its enterprise arm ever since. 
Recently the company announced that it would be among one of the first operators to enable its customers who also leverage Microsoft Teams – to use their mobile phone numbers to make and receive calls. Enter SIP or (session initiation protocol), a process that makes many of these advanced calling capabilities for businesses a reality.
In 2022, increasing numbers of companies continue to realize just how vital having such functions could be.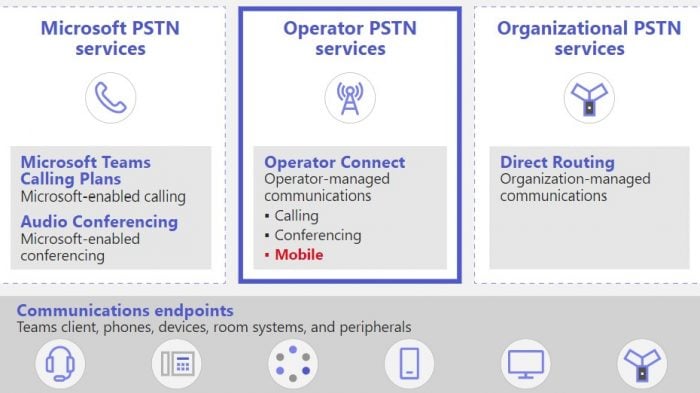 Deemed 'Verizon Mobile for Microsoft Teams,' the offering complements Verizon's VoIP for Operator Connect, a fixed-line solution built on the mobile operator's global SIP network. It is also fueled by Microsoft Azure for Operators and its Managed Services for Teams Calling. 
Martin Lund, CVP of Azure for Operators, said the duo could be a game-changer for companies, noting that it combines the power of the cloud, cellular, and the might of edge computing, thanks to Microsoft Azure. It will enable scalability and the ability to migrate critical workflows to the cloud with relative ease. Lund expands: 
"Microsoft Azure will help deliver tightly integrated mobile calling and business collaboration workflows that are reliable, secure, device & network agnostic, while being cost-efficient and simple for the customers to manage a single calling offering."
I will explore more of what Verizon's renewal of vows with 'Microsoft Teams' means for consumers of the technology, particularly those in the business sector slated to profit most from said capabilities.
Introducing Verizon Mobile for Microsoft Teams
As mentioned earlier, Verizon Mobile for Microsoft Teams is a new service that integrates Verizon Wireless business numbers with Microsoft Teams. This ultimately lends the full-fledged enterprise-grade voice quality and policy management experience of Teams calls, all from a mobile device. 
Users can place outbound calls through the Microsoft Teams desktop application, an integrated IP Phone, or via the native dialer on a mobile device. Sampath Sowmyanarayan, Chief Revenue Officer, Verizon Business, noted: there was (and still is) a growing worldwide demand for unified calling platforms that keep distributed workforces connected. 
Sowmyanarayan continued, stating that Verizon Mobile for Microsoft Teams hopes to fill that gap, further expanding on an offering that will likely benefit users handsomely when it comes to elements like; cost savings on purchasing headsets for remote employees. Again, Sowmyanarayan expands on the launch, saying:
"By elevating mobile user identities to become a unified calling and collaboration endpoint, Verizon Mobile for Microsoft Teams empowers customers to easily and quickly apply enterprise policies to mobile numbers, reducing the costs associated with managing mobile and desktop phones and offering a path to consolidating all activity on mobile handsets where appropriate."
Sowmyanarayan further noted that mobile management, unified call control, and network flexibility are some of the other benefits of the technology. Concerning mobile management: the offering provides users with a single mobile phone number for business, which IT and administration can manage with 'ease,' the company wrote in a press release.  
Verizon's new offering extends unified call control, which lets users access features that include: voicemail, call history, presence information across endpoints, and direct call queues to mobile devices. With a great deal of network flexibility, users can seamlessly switch calls between networks and endpoints – via the power of SIP or FMC (fixed-mobile convergence).
"This includes uplifting calls from the cellular voice network to VoIP data calls with video and screen sharing," Sowmyanarayan added. 
The US-based mobile provider is betting on the popularity of Microsoft Teams, combined with the scale and reliability of its global network, extending a secure, managed multi-device solution. That solution merges connectivity, calling, and administration under the umbrella of a single unified interface and calling plan. 
Verizon VoIP for Operator Connect is now generally available, although Verizon Mobile for Microsoft Teams will become available later this year. 
Microsoft Teams Phone Gains Momentum 
As of 2022, Microsoft Teams Phone now has 80 million active users, with the collaboration firm writing in a blog post: "Microsoft Teams Phone remains at the core of digital transformation efforts across the globe – providing the flexibility, reliability, and functionality organizations rely on to stay connected and productive."
The collaboration giant calls this the next phase of Teams Phone innovation and noted that it has also partnered with operator partners: British Telecom, Rogers, Swisscom, Telia, Verizon Business, etc.
As fixed-mobile convergence gains more speed, offerings like Microsoft's Operator Connect Mobile could become more ubiquitous in a hybrid workplace, although some challenges lie ahead. That is: when it comes to delivering said customer and user experiences, Microsoft wrote in a blog post, addressing that very notion: 
"As we continue to expand the functionality, the lines between voice calls and meetings, mobile and wi-fi networks, mobile and desktop devices, and office and field settings will continue to blur. This is the promise of organizational mobility, and it's made possible with Operator Connect Mobile."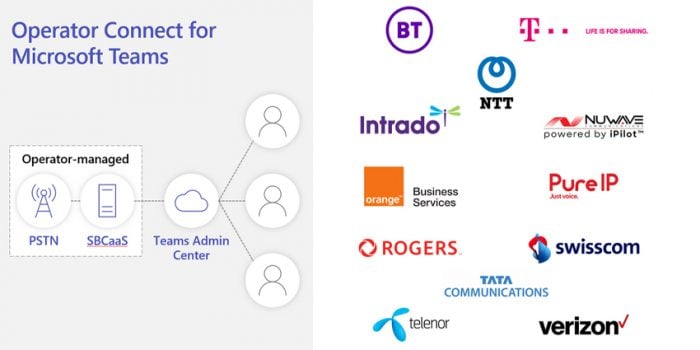 According to forecasters at Fact.MR, they predict the Fixed Mobile Convergence (FMC) market will grow at a CAGR of 15% between 2021-2031. Researchers there also project that profits could reach as much as $15 bn by that time.
The ultimate goal of FMC and the offering: extending seamless connectivity between fixed and wireless communication networks. According to Fact.MR, "It works to optimize how employees share data, voice, video, etc., within same communication infrastructure, regardless of location or device, too."
The emergence of 5G technology – the kind that Verizon continues to pioneer, might very well lead to greater market penetration of IoT devices, which have their role in the future of work, as well. Not only that – but 5G technology will fuel a great deal of these experiences for remote/mobile workers.
Watch: How 5G can help make hybrid work, work
All this should only help to boost the power of an already mighty Microsoft Teams Phone offering – one set to become ever-more present as we trek into the future of work.