Hoping to power the future of work in a truly futuristic way – Google Glass recently teamed up with BlueJeans, the popular video-conferencing platform acquired by mobile service provider Verizon. 
Available on Verizon's "BlueJeans" video conferencing service via Google Glass augmented reality headsets – the mobile carrier wants to target those who seek hands-free collaboration in the workplace. I will note that this move appears to catapult the company well into the stratosphere of the future of work and may carry many implications in any future Metaverse. 
I sat down with TJ Vitolo, Head of AR/VR at Verizon, for an inside look at the service provider's plans for its latest release and to get a grasp on some of the many practical/modern applications of the technology that span fundamental collaboration tasks like a virtual brainstorming session. 
BlueJeans Meetings: Available for Glass Enterprise Edition
Verizon Business customers can now purchase Glass Enterprise Edition 2 with BlueJeans. 
"It comes preloaded from Verizon for $1,139.99 to integrate glass wearables into the new ways of working." 
And for a limited time, customers can get up to $700 off Glass Enterprise Edition 2 when they purchase it with a Google Pixel 6, according to a statement by the company.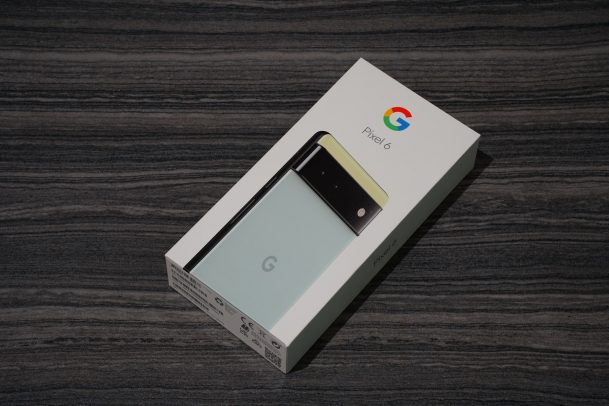 He told me; the company has its sights set on conquering new sectors, this time targeting front-line workers. Vitolo, citing a Quadrant Strategies study that found that 80% of enterprises reported seeking innovative, hands-free solutions for front-line workers to maintain safety and efficiency in the field, wanting to "drive the point home."
"And this is what we offer, an immersive, premium, and hands-free video conferencing experience that enables workers to work smarter, faster/safer." 
There is a lot to be said about the kind of flexibility something like this offering extends, which will likely help to unearth many new use-cases for the technology as it penetrates further into the market. 
BlueJeans Meetings: Glass Enterprise Edition 2 Features 
With the offering, Viloto shared; also comes simplified navigation. "The Glass Enterprise Edition 2 interface allows users to easily navigate settings and apps, such as the BlueJeans Meetings feature settings, using the side-mounted touchpad," he noted. 
There is a seamless meeting-joining experience. It lets users scan a QR code with a meeting ID and password. The high-definition (HD) video collaboration platform that is Glass Enterprise Edition 2 has a built-in 8MP camera. The preloaded BlueJeans app, well, is robust, too. It can stream up to 720p HD video resolution and extend an immersive experience audio experience via spatial audio.
The next element, while not new, is quite cool: an immersive audio experience that leverages Dolby Voice audio technology.
Work From Anywhere: Future of Work Set Up
The threesome that came together for this effort is a wise enterprise collective. On one hand, Google wants to sell more of its Pixel 6, which comes equipped with a 5G mobile hotspot – which Google touts will boost employee productivity and facilitate collaboration for a growing remote workforce. 
Pair this with BlueJeans Meetings and Glass Enterprise Edition 2, and you do have a fairly convincing argument for a future of work solution that enables anywhere work. And this is all rather practical. Here is where the real-world application comes into 'play' as Vitolo notes. "It is about solving real-world workplace challenges."
"By allowing a supervisor to see a remote employee's vantage point virtually, rather than needing that perspective in-person, BlueJeans on Glass EE2 can help field workers get expert support without leaving the job site.
Real-time edge computing capabilities are another plus as 'Glass' leverages the might of Verizon's 5G Ultra Wideband network and is capable of real-time edge-compute via the Pixel 6's mobile hotspot connection, specially designed for low-latency environments. 
"For instance, developers could use the combined technologies to explore advanced computer vision with real-time virtual annotation and free-hand animation for apps serving collaborative work, training, or entertainment use cases."
Simply put, this could very well be one of the most influential futures of the 'work and work from anywhere' movement. It does beg three critical questions, though. Will it cost employees under a BYOD (bring your (own) device) policy?  Will companies foot the bill, fully? Or will enterprises give employees a partial stipend for the devices required to enable BlueJeans Glass by Verizon? 
Designing the Future of Work on the Bleeding-Edge
It used to be that designing UCC products on the cutting edge, well – that was enough. Following the Coronavirus Pandemic, it seems no longer an option for providers that wish to stay relevant/profitable moving forward. 
Over the past five years, Verizon has invested a great deal of time and money in software enhancements like investigation analysis, blockchain, and artificial intelligence. Verizon also brought a lot of advanced technologies to the forefront with what is sure to be one of its most advantageous purchases, BlueJeans – like extended reality. 
If you're wondering what the difference between extended reality (XR)  and Mixed Reality is: (XR) refers to all real-and-virtual environments generated by computer technology and wearables. Mixed Reality (MR) consists of an overlay of static synthetic content that can interact with real-world objects in real-time.
"These are some of the technologies that we consider next-generation technologies and one of the major springboards of XR is going to be through UCC."
One of Verison's most obvious drivers for investing in the technology is customer demand, which has risen as 5G and edge computing change "how we live, work, and play." In such a fragmented remote collaboration market, Glass seems like quite the oddity, but Verizon is betting on the success of those forward-thinking (and deep-pocketed) companies that see the value in such an offering.
Some Barriers to Entry Ahead
Nonetheless, there remain some barriers to entry, namely, the cost and how to persuade someone who doesn't already see the value of such a product not to be initially dismissive.
As for Google's role in this collaboration, Verizon/BlueJeans could have just resurrected what most assumed had fallen by the wayside – Google Glass. Verizon's business sector reached a total of $7.8 billion in revenue in Q4 2021.
If you can recall, Google Glass launched back in 2014, following an initial trial run of the glasses, which didn't take off – although they have sold millions of the devices, according to Statista.