Twilio Signal, CPaaS giant Twilio's annual consumer and developer-focused conference, recently wrapped up. A virtual event since the onset of the COVID-19 Pandemic, this year we saw a select few customers, partners, developers, and others in attendance for Co-Founder & CEO Jeff Lawson's keynote. 
I am sure you all heard about Twilio's big announcement, its new marketing automation platform, Twilio Engage. Leveraging the 2020 acquisition of marketing automation firm, Segment; Twilio, this week realized what it touts as a growth automation platform it hopes will replace traditional marketing clouds. 
Watch the Twilio Signal 2021 keynote:
But the CPaaS leader also announced a lot of other, more relevant news for those in the UCC industry – from the launch of its next-generation messaging platform -MessagingX, to Twilio Live, a live video/audio streaming platform, which is now generally available.
Twilio even announced Regional Twilio, something it calls its most sizable architectural change: it now has multiple instances running around the world. Very well hinting at massive customer benefits like low latency, better access to data, and access controls to restrict or grant access to permitted parties – Twilio plans to tackle competitors and new markets extending more region-specific data and voice coverage.  
The CPaaS company said; it will launch its first two regions, offering voice solutions. It will also launch Regional Segment. With it, customer data are stored and processed fully within the European Union.
Next-Generation Messaging with MessagingX
Twilio data suggest that SMS remains the foundation for business messaging. "Today, the ecosystem is on track to hit 2.7 trillion SMS by the end of 2022," Twilio wrote in a statement.  
While that growth is impressive, Twilio noted in a blog post – it also found that consumers want experiences centered around the information they need when and where they need it. Twilio noted; that 52% of consumers expect to choose the exact way they receive communications. 
Enter Twilio MessagingX, which does this exactly.
It makes it easy for Twilio customers to access the channels their customers use. All this from a single unified interface. That means SMS, MMS, Facebook Messenger, and WhatsApp – with the guidance of Twilio unified messaging APIs. Since its initial July 2020 launch, Twilio's new and what it called a "ridiculously; simple" way to build messaging experiences, the platform has sent/received over 127 billion messages. 
It recently announced the next generation of that platform, with Twilio MessagingX: a messaging platform that helps brands build deeper trust with consumers leveraging messaging features like message body redaction and advanced opt-out. It enables the scale of global messaging applications using the Twilio 'Super Network,' software that simplifies, bolsters and, unites carrier communication networks.
And it truly is "super' as Twilio suggests. 
Relying on the 2021 acquisitions of Zipwhip, Quiubas, and ValueFirst, and partnerships with Syniverse and Zenvia – Twilio developed its redundant, global network and machine learning routing algorithm. It optimizes for deliverability and throughput, relying on more than 900 million data points daily to analyze said data to rebalance workloads every 75 seconds.
"This ensures you never have to worry about dropped messages because our systems detect 98% of incidents before you notice and automatically send around them," Twilio wrote in a statement. 
Customers can innovate quicker with new channel choices, including Google Business Messages. 
Twilio further launched a rich new Content API, accessible with both the Programmable Messaging and Conversations APIs – with it, developers can create, let's say, a WhatsApp template. They can leverage a common framework to send content, including buttons and other media to channel a company supports – too.  
Twilio's Content API also aims to reduce, or dare I say it? Eliminate redundancies by allowing you to build a template once. Twilio subsequently does the heavy lifting through automation, translating content to the 'richest' version supported by the channel. 
In layman's terms, SMS messages get delivered as plain text while WhatsApp messages get sent with interactive features.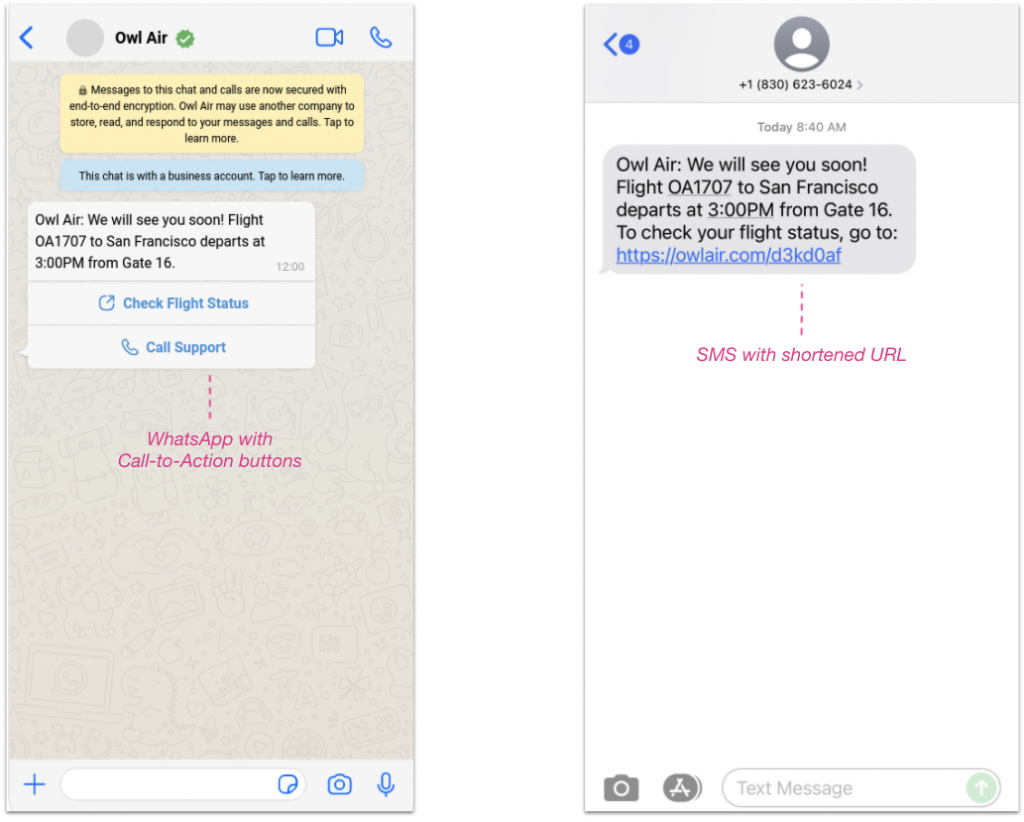 Twilio Live, an Interactive Developer Experience 
Twilio Live extends a lot of tools so developers can, well – develop. This kind of development, however, results in 'live interactive experiences.' The ones that developers can embed into applications. 
"With Twilio Live, developers have access to a low-latency, secure live streaming platform that allows speakers to reach an audience of millions while providing an intuitive end-to-end developer experience."
This includes flexible server-side API primitives along with client SDKs for iOS, Android, and JavaScript. The self-service programmable platform also leverages Twilio Video Rooms to offer streamable content to an unlimited audience. 

With access to advanced features for video creation: users can master powerful moderator, speaker, and audience experiences. There is a lot more nuance to the fresh platform, so here is a quick breakdown: 
Via Twilio Video Rooms, hosts and speakers can interact with another one in real-time. During a live stream, which users can create with Twilio media extensions Video Composer or Audio Mixer – media extensions capture media content from the video room; can format it, and produce a live stream. 
"You can use the Video Composer to capture both audio and video or use the Audio Mixer if your content is audio-only."
Access to Twilio PlayerStreamer lets users send live stream content to a web or mobile application using the Player SDK. And the Player SDK receives/displays said content from the PlayerStreamer to a web, iOS, or Android application.