Twilio is a communications platform with a fully editable application programming interface (API), allowing users to add communications functionality like voice or SMS to an existing app.
However, it's far from the only customizable solution available. The below Twilio alternatives and competitors represent the top CPaaS solutions and include a user-friendly API structure on par with Twilio's interface.
Top Twilio Alternatives to Consider
Here are the best Twilio alternatives:
The table below outlines the best Twilio alternatives, shows their basic pricing and plans, highlights top features, and includes suggestions about the types of large and small businesses that would most benefit from each solution.
Provider
Pricing
Best Features
Best For
MessageBird
SMS: From $0.007/message

Voice: From $0.015/minute

WhatsApp: From $0.005/minute

Phone Numbers: From $1.00/month per number

Omnichannel Inbox
Communications FlowBuilder

Companies that often communicate with customers via social media messaging and message apps like WhatsApp, Telegram, Instagram Messenger, Twitter Messaging, etc.
Vonage API
SMS: From $0.0068/message

Voice: From $0.0151/minute

Video: From $9.99/month

Phone Numbers: From $1.07/month per number

Authentication APIS Verify and Number Insights
Management APIs (Auditing, Advanced Insights, etc.)

SMBs that rely on detailed insights and data from customer communication channels to improve customer experience and marketing strategy
Plivo

SMS: From $0.0045/message

Voice: From $0.0120/minute

Zentrunk SIP Trunking: From $0.0025/minute

Phone Numbers: From $0.80/month per number

Zentrunk SIP Trunking
Number lookup

Small businesses and startups that want committed use discounts, as well as businesses needing SIP Trunking
Sinch
SMS: From $0.061/message

Voice: From $0.01/minute

Video: From $0.003/minute

Phone Numbers: From $0.80/number per month

WhatsASpp and Instagram social media messaging
Personalized Customer Engagement Platform

Companies that need RCS messaging, social media messaging, and that often use personalized SMS campaigns
Bandwidth
SMS: From $0.0075/message

Voice: From $0/0055/minute

Video: From $0.0016/stream

Authentication API: From $0.05/successful authentication

Call transcription and call recording, and text-to-speech APIs
Embedded in-browser video and audio

Companies that primarily need telephone communications APIs with features like call conferencings, call recording, text-to-speech, and more
 Telnyx
SMS: From $0.0025/messageVoice: From $0.002/minute

SIP Trunking: From $0.0035/minute

Fax: From $0.0070/page

Fax API
Networking API to transport data between local and global spots

Businesses with networking needs, wireless IoT connection needs, and advanced identify services needs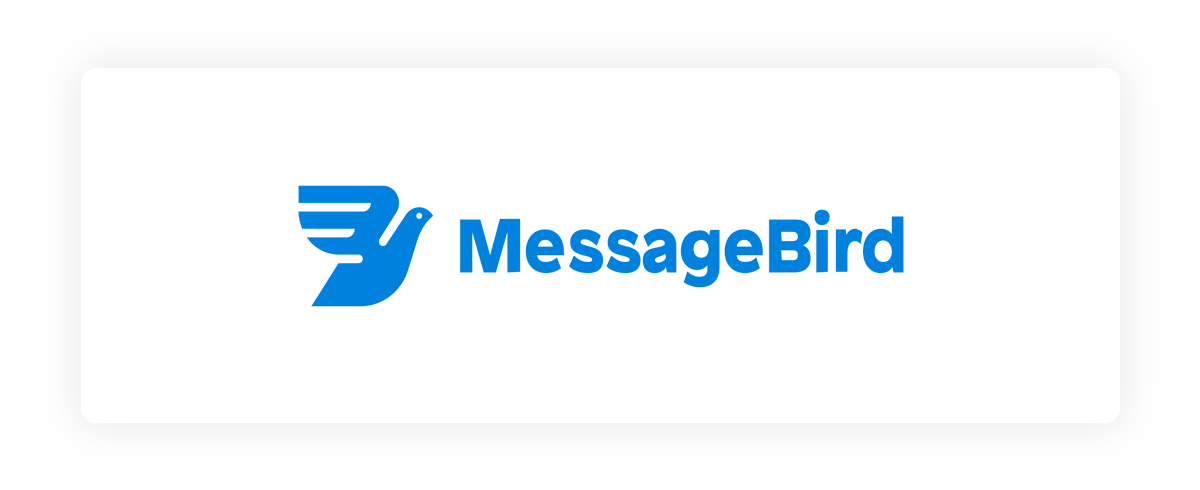 MessageBird is a cloud messaging platform with over 250 direct telecom carrier connections worldwide with coverage in 138 countries.
It's primarily designed to provide an omnichannel communications experience by allowing users to choose which channels and services they'd like to integrate into their unified inbox.
Features and Communications APIs
Voice Calling
Video Conferencing
WhatsApp Messaging
SMS Messaging
Local and toll-free phone numbers
Email
Instagram Messaging API
Two-way chat messaging with push notifications
Google Business Messages
One of MessageBird's top features is its Flow Builder tool, which makes it easy to design auto-replies, complete workflow automation, and create pipelines to avoid data silos. Users can build their own Flow Builder templates or choose from pre-made ones like forwarding SMS messages to email, IVR voice menus, or abandoned cart engagement. Users can also connect their preferred scheduling systems to Flow Builder and use chatbots to simplify the customer experience even further.
Its voice calling features are also competitive, packed with features like call recording and transcription, answering machine detection, call insights, caller ID, call transfer, text-to-speech, and more.
Implementation & Developer Support Assistance
MessageBird has a developer community made up of more than 450,000 active members.
MessageBird Docs offer detailed tutorials and technical resources in multiple languages, and its open-source SDK library offers functionalities in languages like Java, C#, and Python. By clicking on the preferred coding language, developers are automatically redirected to the corresponding developer forum.
Plans & Pricing
MessageBird offers four paid professional support plans and one free support plan, outlined below.
| | | | | | |
| --- | --- | --- | --- | --- | --- |
| Plan | Coach  | Coach Plus | Business | First Class | Private |
| Pricing | Free | $500.00/month | $2,500/month | $5,000/month | Quote-Based |
| Availability | Monday-Friday, 9:00 AM-5:00 PM | Monday-Friday, 7:00 AM-7:00 PM | Monday-Sunday, 24/7 | Monday-Sunday, 24/7 | Monday-Sunday, 24/7 |
| First Response Timeline | 12-48 hours | 8-24 hours | 4-12 hours | 1-8 hours | Custom SLA |
| Phone Support | X | X | ✓ | ✓ | ✓ |
| Email Support | ✓ | ✓ | ✓ | ✓ | ✓ |
| Dedicated Conversation Channel and Dedicated Escalation | X | X | X | ✓ | ✓ |
| Customer Success Manager | X | X | Pool | ✓ | ✓ |
| Technical Account Manager | X | X | For an Additional Fee | For an Additional Fee | ✓ |
| Training Hours/Year | X | X | 8 Hours | 16 Hours | 32 Hours |
Redundancy & Network Stability
MessageBird offers end-to-end encryption, 24/7 service monitoring, and a guaranteed uptime of 99.95%.
Messages are sent over a secure SSL connection, and the MessageBird platform is hosted on two Tier 3 data centers with full redundancy. Data is backed up every day in an additional data center.
The provider is also GDPR compliant, a GSMA member, ISO/IEC certified, and ACM registered.
In the event of an issue, the MessageBird status page automatically updates to let users know of an issue, and support immediately begins working to fix the issue within the timetable referenced above.
Pros and Cons
| | |
| --- | --- |
| MessageBird Pros | MessageBird Cons |
| One-click video calling on any device or browser, no download required | Lack of 24/7 phone support |
| Free unlimited conversations for up to 50 contacts per month | Messaging limits sometimes require users to split longer groups/contact lists |
| Google Business Messaging | Overly complicated UI |
What Makes MessageBird a Great Alternative to Twilio?
MessageBird offers direct-to-carrier connections and uses its SmartRouting technology to ensure users have the fastest and highest quality communication — unlike Twilio, which relies on aggregators to connect.
It also uses its global Points of Presence infrastructure to prevent post-dialing lag.
Best of all, unlike Twilio, MessageBird offers a free plan for up to 50 active contacts per month. The free plan lets users have unlimited conversations, unlimited team members, unlimited live chat conversations, and provides access to several channels like email, Facebook and Twitter Messaging, Viber, Telegram, WhatsApp, and more. The free plan also includes Flow Builder for free for up to 50 automations per month.
MessageBird also offers Google Business Messaging, which makes it easy to instantly connect with users who are looking for your business on Google Maps and Search. Messaging capabilities are directly built into your business's Google listing and directions on Google Maps, allowing customers to connect from the very first moment they engage with a brand.
Best For: MessageBird is best for businesses that need an omnichannel inbox and access to a wide variety of communications channels — in other words, companies that need to be able to connect with consumers on as many channels as possible. Given that it offers a free plan for up to 50 active contacts per month, it's also ideal for businesses looking for a free communications solution or those that want to try out API providers to better understand their needs before committing to a paid plan.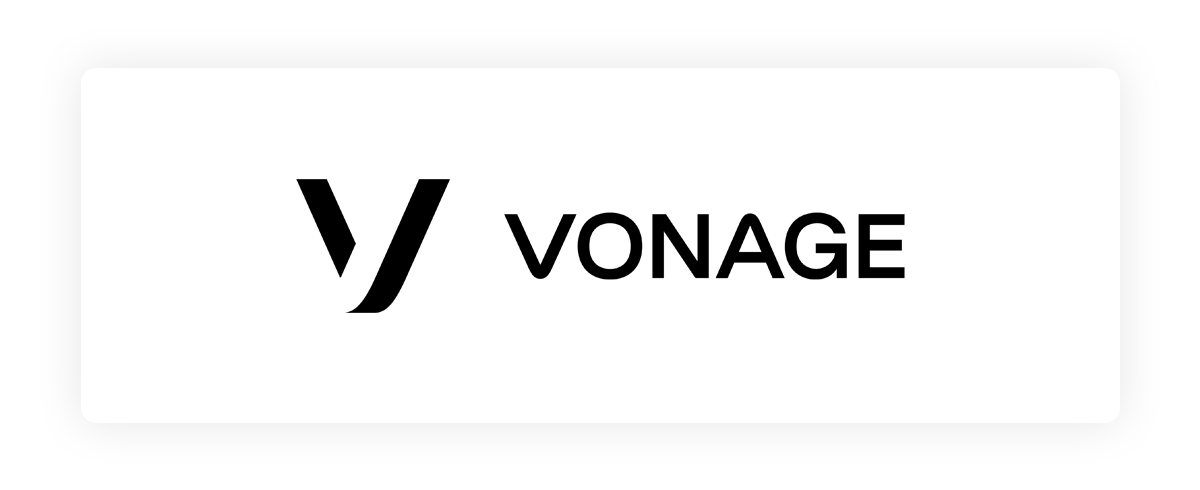 Vonage Communications APIs (formerly Nexmo) is the go-to comparison in this space.
With 1,600 carriers available around the world, Vonage is a great option if you need a reliable network.
Features and Communications APIs
Voice Calling
Standard and Bulk SMS and MMS Messaging with dedicated shortcodes
​Video Messaging
WhatsApp, Facebook, and Viber Messaging
Email
Live website chat
SIP Trunking
Authentication APIs include Verify, which verifies user identities via two-factor authentication, and Number Insight, which provides real-time data on phone numbers including carrier, likely contact information, and more.
Management APIs include account event auditing, advanced analytics, and sub-account creation.
Vonage's messaging API is the standout here, as it streamlines SMS and MMS messaging with multiple social media messaging tools on platforms like WhatsApp and Facebook into a single API.
Users receive immediate messaging results like delivery confirmation, costs, any error reports, and timestamps. Customers can opt to receive reminder texts, confirm/reschedule appointments, receive special offers/discount codes, and more through SMS.
There are only four territories where you can't send Vonage messages — Svalbard, Western Sahara, North Korea, and Myanmar. Territories like NMEA, North America, South Africa, and Australia let users assign virtual numbers. Vonage even delivers to some satellite phones.
Implementation & Developer Support Assistance
Vonage has a robust API Developer Center that includes documentation on Applications, Authentications, OpenAPI, and more.
Its Client SDK Tools provide support forums for Android, iOS, and Javascript users, while Service SDKs offer support in other coding languages like Ruby and Python.  In addition to support forums and documentation, Vonage's Community tool provides information on upcoming in-person and virtual events.
Plans & Pricing
Vonage offers three support plans, including one free plan, outlined below.
| | | | |
| --- | --- | --- | --- |
| Plan | Standard | Priority | Express |
| Pricing | Free | Quote-Based | Quote-Based |
| Availability | Email Monday-Friday, 9:00 AM- 5:00 PM | 24/7 Email, Chat Support Monday-Friday 9:00 AM-5:00 PM | 24/7 Phone and Email, Chat Support Monday-Friday 9:00 AM-5:00 PM |
| Online Knowledgebase | ✓ | ✓ | ✓ |
| Designated Support Engineer | X | X | ✓ |
| Response Times | N/A | 2 Hours-1 Business Day | 30 Minutes-1 Business Day |
Vonage also offers an Integration Services package, which includes accelerated onboarding and installation, for $3,000/day.
Redundancy & Network Stability
Vonage has a 99.99% uptime for video, messaging, voice, and authentication APIs, in addition to a status page with real-time outage updates.
It uses a CDN and geographically redundant data centers, and several failovers to maintain this high uptime. Its servers are hosted by IBM softlayer and AWS in the United States, Europe, and Southeast Asia.
Vonage is ISO 27001 compliant, uses HTTPS, cryptography, and two-factor authentication for added security. While Vonage offers one-way encryption, "final mile" connections between carriers and Vonage services may be unencrypted.
Pros & Cons
| | |
| --- | --- |
| Vonage API Pros | Vonage API Cons |
| Adaptive Rerouting to ensure high deliverability and, and CDNs for the best possible telecommunications performance | Documentation and support needs improvement, high learning curve |
| Offers 1,600 carriers in nearly 200 countries | Developers may need to adjust to REST API architecture |
| Robust Voice API features include automatic speech recognition, IVR, voice alerts, and advanced call tracking | The automatic credit reloading process needs improvement |
What Makes Vonage API a Great Alternative to Twilio?
From a business perspective, Vonage enables a more direct connection methodology than Twilio does.
Twilio connects via SMS gateways to providers, which are called aggregators. These aggregators tend to sell to others, so messages bounce around continuously before landing at the carrier, leading to high redundancy rates.
The user-friendly and intuitive Vonage API uses a representational state transfer (REST) architecture. This relies on a stateless protocol, which is typically HTTP. Any server object created in REST can be created, edited, or deleted as needed.
Many developers consider this to be one of the most editable architectures available, so creating new connections for websites or mobile apps is easy. Twilio, on the other hand, uses a RESTful API, which has a lot of the same functionality and is stateless, but it's also much harder for new developers to learn.
Best For: Businesses that are looking for extensive coverage that allows them to connect directly to carriers in order to save money and have consistent connections. Vonage also has extensive coverage that is only unavailable in four territories worldwide and is ideal for businesses that primarily communicate via SMS or social media messaging.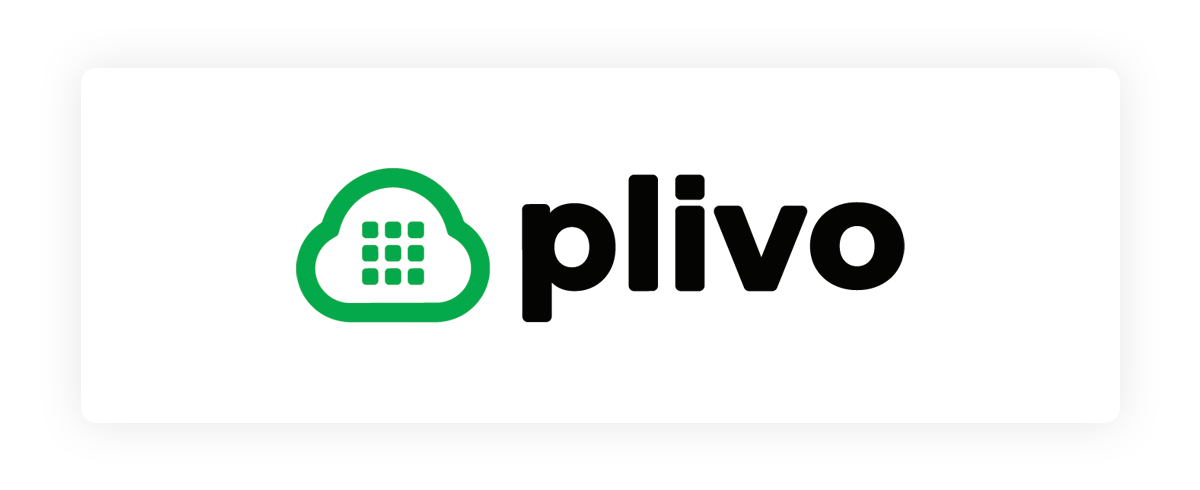 Plivo is a communications provider offering SMS, Voice, and Carrier APIs with coverage in over 160 countries across more than 900 networks.
Features and Communications APIs
Voice Calling
SMS Messaging
MMS Messaging
Local, toll-free, and mobile phone numbers in over 65 countries
Short codes
Zentrunk cloud-based SIP Trunking
Number Lookup
Best of all, Plivo offers call storage and call recording for free.
It's well-known for its outstanding SMS features, which include long message concentration to prevent split messages, built-in Unicode character sets for multilingual communication, and message queuing.
Its SMS tools make staying in compliance easy thanks to features like automatic opt-out, phone number masking, automatic message purging after 30 days, and smart rate limiting to ensure message frequency is in line with country regulations.
Its phone number lookup tool lets users validate a phone number's carrier and network for improved routing, number type (landline, mobile, etc.), and country and local number format. This is especially useful to prevent fraudulent transactions, ensure high message deliverability rates, and increase conversion rates.
Implementation & Developer Support Assistance
Plivo has extensive developer docs including how-to guides, API references, support forums, Client and Server SDKs, a searchable online knowledge base, and more.
It supports 7 coding languages including Python, PHP, Ruby, and Java.
Plans & Pricing
Plivo offers four support plans, including one free plan, outlined below.
| | | | | |
| --- | --- | --- | --- | --- |
| Plan | Basic | Developer | Priority | Business |
| Pricing | Free | $49.00/month | From $250.00/month | From $1,500/month |
| Guaranteed Response Time | X | Between 6-18 Business Hours | Between 3 Hours-9 Business Hours | From 1 Hour-4 Business Hours |
| Email Support | 24/5 | 24/5 | 24/7 | 24/7 |
| Phone Support | X | X | X | 24/7 |
| Chat Support | X | X | X | 24/7 |
| Dedicated Account Team | X | X | X | ✓ |
Redundancy & Network Stability
Plivo offers full redundancy that reroutes traffic through backup networks in less than two seconds in the event of a failover.
Additionally, it guarantees a 99.99% uptime and lets customers view a status page that's updated in real-time. It connects to at least 2 carriers in every country it services and has server locations on all continents except Antarctica.
Applications require two-factor authentication, and HTTPS and unique Auth IDs and Tokens ensure that only authorized users and admins can access accounts. It also performs regular backups of all customer data, and backups are encrypted with AES-256 security. Plivo is PCI compliant and supports HIPAA compliance.
Pros & Cons
| | |
| --- | --- |
| Plivo Pros | Plivo Cons |
| Send up to 40 SMS messages per second | Lack of video communication channel |
| Free call recording and call storage | Lack of social media messaging API |
| Asks for user feedback on every call | Live phone support available only with a premium plan |
What Makes Plivo a Great Alternative to Twilio?
Like Twilio, Plivo provides support for long message concatenation, which means that longer messages will be split up to account for text message character limits. Also like Twilio, Plivo allows for a maximum message size of 1,600 characters that will be split up on the smart device's SMS screen. In a few ways, Plivo compares well to Twilio, which is a significantly larger company.
Plivo trails behind Vonage for reach, but it does serve 190 countries worldwide, leaving it to be a competitive enterprise VoIP option. In these countries, there should be at least two carriers to handle your SMS and voice calls. Unlike Twilio, you're going to be connected directly with providers, which will provide a better quality of service for both SMS and voice and, in most cases, will also decrease the cost of communication. Plivo claims that it has the best SMS delivery rates, and consistency is certainly a stat that any Twilio alternative will have to have in spades.
The support experience at Plivo is somewhat unconventional. When you call in a support issue, you're routed and prescribed a priority level, and since the company doesn't utilize a live agent chat for all users, this can vary the support turnaround rate. Minor issues take as long as 24 hours to find resolution while more critical issues may experience a six-hour turnaround.
Out of all of the providers covered here, Plivo is the only one granting free access to call recording and storage. Inbound SMS is also completely free with Plivo. It's also very noteworthy that Twilio's outgoing SMS costs are almost double the cost of Plivo.
Best For: Budget-friendly startups and small businesses that primarily communicate via phone and SMS, and that need advanced VoIP telephony features like call routing, caller ID, call waiting, redial, and three-way calling.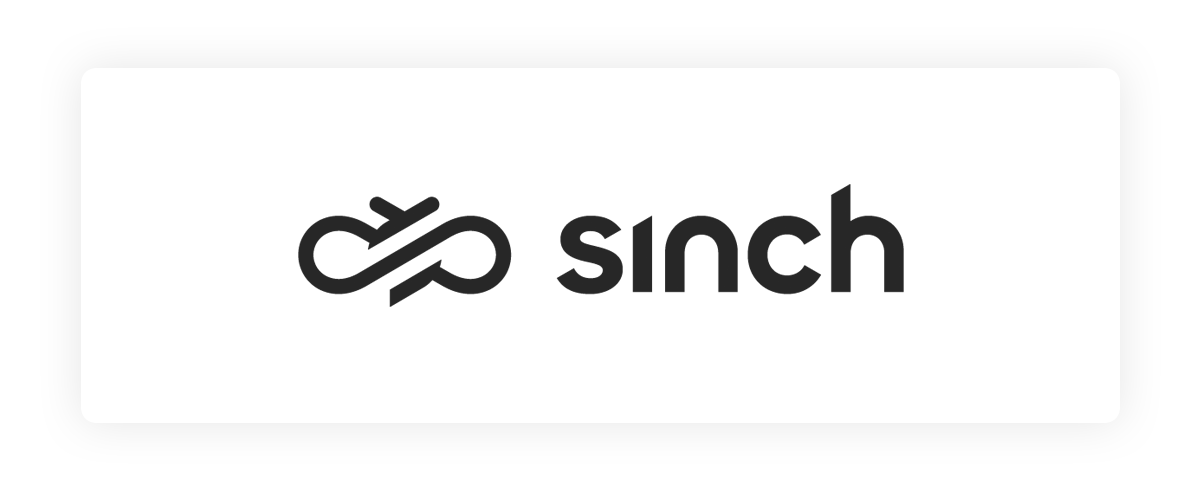 Sinch is a developer-friendly communications platform that makes adding calling, messaging, and verification APIs fairly simple. This is thanks to its REST-supported API that's especially easy to develop for iOS and Android.
Sinch stands out because it not only allows developers to create connections using the API, but also serves as a communications SDK solution. APIs provide for singular functionality, whereas SDKs allow developers to integrate full libraries and will allow the inclusion of deeper-dive functionality. Developers often use SDKs to better implement APIs and provide end-users with enhanced features.
Features and Communications APIs
SMS and MMS Messaging
Video Calling
Voice Calling
Number Masking
WhatsApp Messaging
Messenger API for Instagram
RCS Messaging
AI chat and voice bots
Short codes and long phone numbers
Phone Number Verification
Another excellent tool is the Sinch Customer Engagement Platform, which allows for omnichannel communication and marketing. It features capabilities like two-way chat messaging, end-to-end personalization, and conversation-based campaigns with CRM integration.
Implementation & Developer Support Assistance
Sinch offers a thriving developer community with detailed documentation including SDK downloads, a REST SMS guide, API tutorials, and guides in multiple coding languages including Java, PHP, and .NET.
It has a strong developer community forum and offers three support plans, including one free plan, outlined below.
Plans & Pricing
Below are plans and pricing offered by Sinch.
| | | | |
| --- | --- | --- | --- |
| Plan | Basic | Business | Gold |
| Pricing | Free | From $350.00/month | From $700.00/month, plus Dedicated Support Fee (undisclosed) |
| Email Support | X | ✓ | ✓ |
| Phone Support | X | ✓ | ✓ |
| Support Hours | X | 24/5 | 24/7 |
| Guaranteed Response Times | Best Effort | From 60 Minutes-72 Hours Excluding Weekends | From 30 Minutes-48 Hours |
| Dedicated Support Team | X | X | Available as a paid add-on |
Redundancy & Network Stability
Sinch offers a 99.5% guaranteed uptime, while Sinch's service status page provides real-time updates about outages.
It also offers a carrier-grade Tier-1 network and full redundancy
Chat history is automatically saved for 30 days and is accessible in the Sinch portal, where call history is also saved. Sinch offers data encryption, SSL/HTTPS security standards, PCI compliance, and ISO 27001:2005 certification for its data centers.
Pros & Cons
| | |
| --- | --- |
| Sinch Pros | Sinch Cons |
| Omnichannel Conversation API | Lack of key features like call recording and toll-free phone numbers (local phone numbers only) |
| Powerful communications SDK, API development with REST support | Lack of live calling for customer support, users must connect via email instead |
| Free app-to-app calling for up to 2,500 minutes/month | Sinch doesn't provide enough information about their "Tier-1" carriers |
What Makes Sinch a Great Alternative to Twilio?
Since Sinch allows for SDK development, features like external integrations and multi-user support are built into the platform. These are features that aren't included with Twilio. Also, like many of the Twilio alternatives that you see here, Sinch has free incoming SMS messaging.
Also, the SDK features will allow developers to add verification, video, and instant messaging features to apps and web services.
Unlike Twilio, Sinch doesn't offer features like outgoing toll-free calling, and they utilize aggregators to connect communications with carriers. Also, they are somewhat vague when they list the carriers that they use in each country. Sinch does have communications inroads with 220 countries around the world, so users won't be limited.
Finally, Sinch stands out because it has a free instant messaging feature that will support up to 25k users a month.
Best For: Businesses that want more development options than are available with an editable API, as Sinch allows for SDK development options.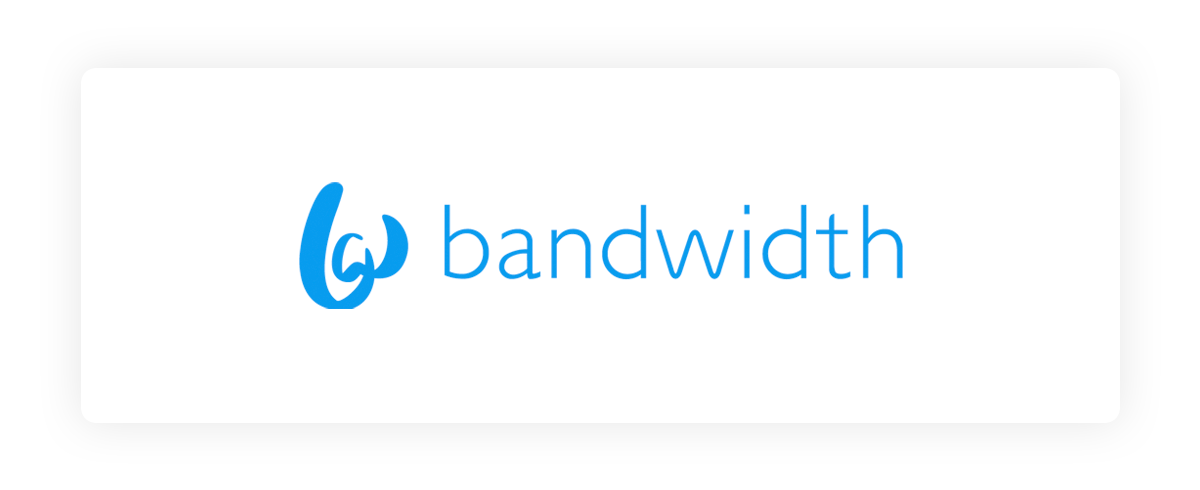 Bandwidth is a communication platform for cloud-ready voice, messaging, and emergency services. It easily one of the most recognizable names in the CPaaS space and offers a variety of communications APIs and robust features.
Features and Communications APIs
Carrier-Direct Voice
SMS, MMS, and Toll-Free SMS Messaging
Group SMS Messaging and Short Codes
Emergency Calling API
Video API
In-browser WebRTC Calling API
Click-to-call
Authentication API (Phone number verification, second-factor login, single-use passwords)
Local A2P Messaging
Its voice calling API is packed with features like customizable and automatic call routing, recording and transcription, text-to-speech, call tracking, IVR, automated voice reminders, conference calling, and full-featured SDKs.
Its messaging capabilities include real-time delivery receipts and updates, SMS surveys, SMS to email, and SMS reminders and notifications.
Bandwidth also offers extensive E911 communications services, allowing users to connect to emergency services directly in a company's application. Using dynamic location routing, the E911 API provides key real-time location information to get the fastest emergency response possible. Bandwidth's E911 services are also compatible with VoIP and Unified Communications systems, connecting app users to about 6,000 Public Safety Access Points.
Implementation & Developer Support Assistance
Bandwidth has an excellent series of Developer Docs on API Credentials, webhooks, SDKs, and more. A Support Knowledge Base is also available to both users and developers.
Developer Tools and Bandwidth SDKs are available in a variety of coding languages including Node, C#, Ruby, Java, Python, and PHP.
Bandwidth says that it includes free 24/7 support for all customers and that it includes support channels like email, phone, help desk, and chat. However, each channel and support team actually has different hours.
For example, Number Porting and Feature Support is only available Monday to Friday, 8:00 AM-8:00 PM, while Technical Assistance is available 24/7. Billing Assistance is only available from 9:00 AM-5:00 PM Monday-Friday, and Customer Success Management is only available from Monday-Friday from 8:00 AM-8:00 PM.
More detailed information about guaranteed response times, uptime, ticket creation, and tiered support channels can only be accessed by directing Bandwidth for a quote directly. Additionally, users must submit a request in the Support Center to connect with a representative and, if needed, get in touch with Escalation Contacts — which puts a major burden on customers.
We were able to learn that Bandwidth offers four levels of Customer Support, and that it can respond to incidents in as little as 15 minutes and as long as one business day.
Redundancy & Network Stability
Bandwidth's IP Tier-1network connects to the PSTN directly in more than 60 countries and at least 2 Points of Presence (PoP) per region. It also includes network-level geo-redundancy and at least 500 interconnection points across the globe.
It guarantees a 99.999% uptime and has achieved the IDO 27001:2013 certification. Bandwidth also monitors networks 24/7 and uses a vendor risk management program. It offers end-to-end encryption in addition to weekly vulnerability management testing.
Bandwidth also has a live status updates page users can check in the event of an outage or ensure that all systems are currently operational. A Bandwidth community forum is also available.
Pros & Cons
| | |
| --- | --- |
| Bandwidth Pros | Bandwidth Cons |
| 6-second billing lets users save money | Lack of native live chat API |
| Enterprise 911 API instantly connects app users to E911 services for improved public and individual safety, especially ideal for rideshare apps | High learning curve |
| Has its own Tier-1 carrier network | Number porting and phone number ordering portal needs improvement |
What Makes Bandwidth a Great Alternative to Twilio?
Bandwidth is one of the few alternatives to Twilio that has its own nationwide carrier network. This doesn't just mean direct-to-carrier savings (though Bandwidth claims on its website it can save Twilio users up to 50%.)
It also means a higher level of support and connection quality.
Plus, unlike Twilio, Bandwidth offers free inbound texts and does not charge an additional fee for support like Twilio does. While Twilio will provide insights into whether or not a message was delivered, Bandwidth goes the extra mile to provide more detailed insights into whether or not the message actually reached the end user — not just the carrier network.
Best For: Bandwidth is ideal for It's also an excellent choice for public-facing apps, like ridesharing solutions, flight update apps, babysitting apps, to provide immediate connections to emergency services or live text message notifications.
Telnyx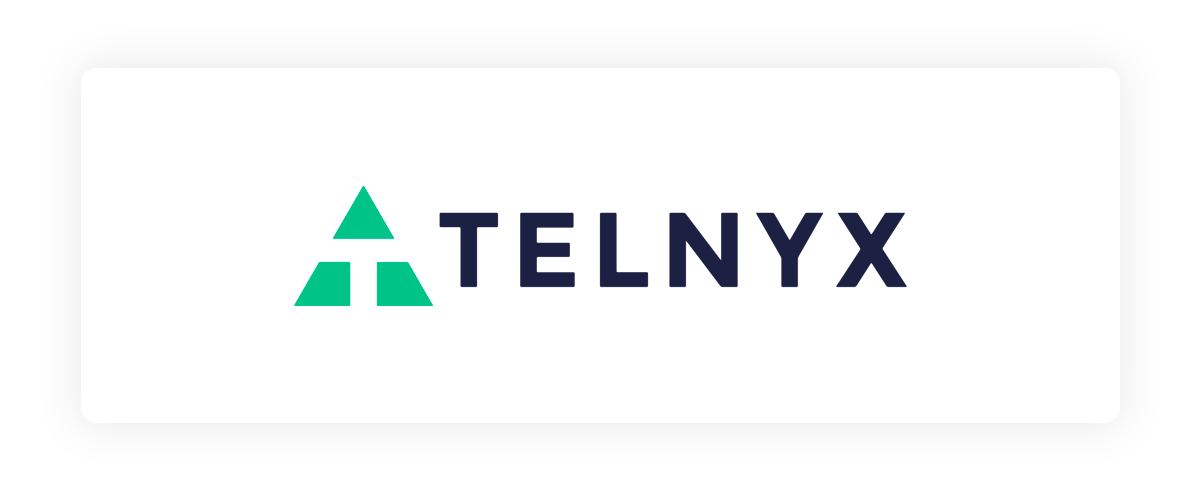 Telnyx is a communications API provider that gives you access to real-time voice and SMS capabilities via communication API.
Features and Communications APIs
Voice Calling
SIP Trunking
SMS and MMS Messaging
WhatsApp Messaging
Toll-free SMS
Short codes and RCS
Fax API
Local, toll-free, and national phone numbers
Lookup API
Wireless IoT communications
Telnyx's calls are managed in a private network environment, so users experience a higher call quality with the service. This is also a more secure means of communications since cutting out the aggregator middle-man means that your data will have less chance of being exposed to malicious individuals.
This is also a good means of avoiding telecom markups; Telnyx also has a very reasonable pricing structure that is affordable to SMBs. They also offer their FastPort service, which expedites the number porting experience, which is a notoriously slow process for many carriers. FastPort segments numbers before a port request, which shaves time off of the switchover, even when the previous provider is being slow.
Another useful tech offered by Telnyx is their Call Control feature. Call Control is an API that virtually automates many of the call features that companies require. The software helps you incorporate voice workflows into any of your organization's custom applications. Since it is presented at the API level, developers can create new channels of communication on the fly thanks to webhooks. The workflows that Telnyx's Call Control enables include IVR branches, specified dial tone responses, conferencing, and call recording.
Telnyx even allows for media forking. This allows you to create midcall branches for both audio and video. You can then send streams of this data to different destinations. This is useful for real-time audio processing. This provides a tool for you to analyze audio data mid-call and even duplicate this information.
Implementation & Developer Support Assistance
Telnyx offers a robust developer's page and searchable support forum along with detailed SDK guides in Python, Java, PHP, .NET, Node, and Ruby. It even has a Slack community so users and developers can instantly connect with each other at any time.
It offers 24/7 voice support to all users in the event that the forums and guides don't offer the information needed. Users at all tiers can chat with support during business hours through Telnyx's Mission Control Portal, or send an email to create a support ticket for a fee.
Live chat support is also available.
Redundancy & Network Stability
Telnyx guarantees a 99.999% uptime on its carrier and cloud-agnostic network, with built-in redundancies thanks to 10 private multi-cloud points of presence across the world.
Telnyx is a licensed carrier within the United States, Canada, and over 20 international markets. Plus, it's partnered with 130 Tier-1 network carriers to ensure the highest possible coverage and low latency.
Note, however, that Telnyx does not encrypt calls by default, so users will need to turn on TLS if their device supports it for added security. However, Telnyx uses its own private network to route customer traffic and data, which adds a layer of protection. It also offers 24/7 network monitoring, HTTPS, SSL, and more.
Pros & Cons
| | |
| --- | --- |
| Telnyx Pros | Telnyx Cons |
| Call Control is a system that grants developers a lot of fine-tuned control | Despite the FastPort technology, Telnyx charges a fee for porting phone numbers away from the service |
| Offers faxing as a communications channel | Lack of sufficient contact management functionality |
| Free 24/7 customer support | There's no method for exporting direct inward dialing (DID) lists |
What Makes Telnyx a Great Alternative to Twilio?
Like many of the other service providers in this guide, Telnyx doesn't charge for inbound texts, and unlike Twilio, it doesn't connect to aggregators before connecting calls and texts to carriers. Their FastPort feature is very useful for those companies looking to switch over to their service and don't want to have their old numbers in extended limbo.
When it comes to the support experience, Telnyx is also a great alternative to Twilio because live voice support is available at all tiers. With Twilio, you're going to be paying thousands of dollars to not simply be shunted to their email support system.
Telnyx's ability to create complex IVR systems is also a major advantage that isn't available with Twilio. Twilio Studio is fairly agile, but Call Control allows for a more fine-tuned experience that incorporates entire workflows for your communications systems.
Best For: Businesses that need 24/7 live support. Call control is beneficial for any organization that wants more fine-tuned communications channels. It's also ideal for companies that need access to IoT APIs, such as healthcare providers.
Features the Best Twilio Alternatives Need
Below, we'll quickly break down the features and functionalities that make Twilio one of the top API providers.
Then, we'll outline the essential business communications features any Twilio alternative will need to have to compete.
Twilio's Competitive Features
Twilio's Lego-like software connectors granted by Twilio's messaging API are one of its top features.
The solution is easy to build upon and add functionality to, so a company can create all of the features they need for their communications efforts.
Twilio provides this communications platform as a service (CPaaS) performance without sacrificing security or compatibility with carriers like Bandwidth or Plivo. Twilio even provides developer credentials so IT teams can alter keys on the backend without having to change the shortcode associated with the app.
Twilio has APIs for communications channels such as:
Voice calling
SMS and MMS messaging
Video communication
Email
It also offers service-based APIs, such as:
Twilio Conversations for omnichannel communications
Authy to provide two-factor authentication
Verify phone number verification
Finally, Twilio provides network connectivity APIs, like:
IoT (Internet of Things) connectivity
Local, toll-free, mobile, and national phone numbers
SIP Trunking
Shortcodes for high volume MMS and SMS texting
Brands like Airbnb, Uber, and Lyft all use text messaging powered by Twilio, but the voice and messaging service has its weaknesses. Some consistent issues are a relatively high cost per month and the use of aggregators rather than directly connecting businesses to their own carriers.
Features to Look For in Twilio Alternatives
​Twilio is best known for its ability to help organizations connect to their clients on their favorite platform, but they are far from the only company doing this.
To be a valuable Twilio alternative, a company must have:
Coverage in many countries
Free SMS messaging
Reduced costs compared to Twilio
Stronger customer service and support system
In-app calling and texting
Message personalization
Scalable software and plans
Twilio Alternatives Offer Advanced Features At Competitive Prices
Twilio may be one of the biggest names in the CPaaS market, but it has a few very palpable weaknesses.
SMBs and startups that are trying to establish international communications using Voice and SMS APIs will likely find Twilio too expensive for their current budget and needs. Plus. Twilio is missing advantages like free incoming SMS and free or low-cost live support teams.
The communications solutions highlighted here offer competitive features like free inbound SMS incoming messages and direct carrier connections. Most importantly, these platforms are a little more newbie-friendly than Twilio's RESTful API, have a high uptime thanks to cloud communications architecture, and offer major savings.
The world of customer service and call center software is growing exponentially every year, and technologies with editable APIs for your apps will allow users to maintain steady, scalable growth across communications channels.
Twilio Alternatives FAQs
Below, we've answered some of the most frequently asked questions about CPaaS systems and alternatives to Twilio.
IoT stands for the "Internet of Things," and IoT APIs allow users to add communication channels to these devices. 

One common example is health devices like heart monitors being able to send out alerts to medical staff in the event of a patient abnormality. Additionally, IoT APIs help to connect home devices like Alexa or Google Home to control things like thermostat levels, lighting, speakers, and more from voice commands.   
First, ensure that the provider offers all of the communications channels you need -- or that you think you'll need in the future. 

Because APIs can sometimes be difficult to implement, also consider the level of customer support, customer service, and setup assistance offered. Companies with their own in-house IT teams may not need extra assistance, but most without one will. 
Additionally, study what kind of onboarding support and training is available? There's often a bit of a learning curve with new communications tools, and you need to ensure your team members have the support they need. 
Other things to consider include: 
An uptime of at least 99.9%

Security and privacy (2FA, end-to-end encryption, HIPAA compliance, PCI compliance, etc.) 

24/7 customer service 

Frequency of updates 

Ability to add new communication and service APIs as needs evolve 
Smaller businesses and startups usually opt for a pay-as-you-go pricing option for their communications APIs. 

This means that they pay for services and communication tools as they use them, often by the minute, per message, or each individual authentication/verification. It's ideal for businesses that aren't yet sure which communication channels they need, or those that may not have frequent communication needs, but do need to be able to be contacted on multiple channels. 
However, most companies also offer volume discounts or committed use discounts. This means that, as long as you commit to using only that provider for your CPaaS needs, you'll receive a discount. Additionally, you can purchase minutes, messages, or other functionalities in bulk (a volume discount) for savings. 
Finally, many platforms also offer packages that include multiple communications platforms in a single bundled plan. 
CPaaS stands for "Communication Platform as a Service. 

It is designed to add communications capabilities and other network and security features to existing applications and software. For example, CPaaS is often used to add social media messaging functionality to smartphone apps. 
It offers a higher level of personalization and customization than UCaaS and may require the expertise of an IT team to operate. 
UCaaS stands for "Unified Communication as a Service."
It is a communications and collaboration platform that does not require an existing application to operate. Its focus is more on providing a singular, unified platform to streamline multiple communications into one interface. 
It lets users instantly transition from one communication channel to another, and these channels are synced in real-time.