Last week, RingCentral announced RingCentral Rise, a new offering it calls a strategic and secure communications platform built for global service providers. Deemed RISE; (or Resources, Innovation, System integration, and Experiences); it is essentially a new duly-branded unified cloud communications solution aimed at the service provider market. 
It will enable service providers to extend their own unique, co-branded unified cloud communications solutions that include team messaging, video meetings, a cloud phone system, and contact center solutions to businesses. That process? RingCentral called it both fast and scalable.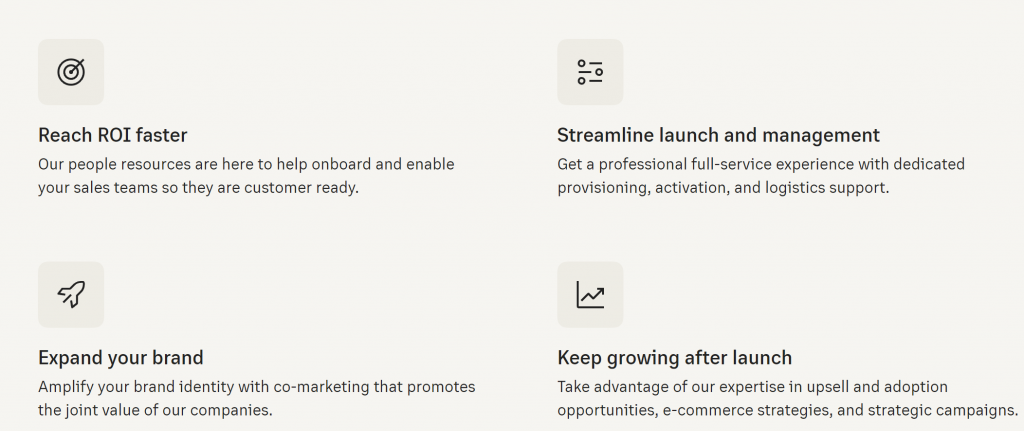 And already major service providers like AT&T Business (US), ecotel (Germany), MCM (Mexico), and TELUS (Canada) are deploying the technology, according to RingCentral. 
"Organizations across the globe are increasingly anxious to shift from their legacy communications solutions to the cloud. However, the process of this cloud transformation can be slow, costly, and time-consuming, and a frustrating experience for customers," RingCentral wrote in a statement.  
This means that service providers can now help those in legacy environments move to the cloud with a distinctive offering equipped with end-to-end managed service. The UCaaS giant now has its pick of the litter when it comes to customers, having a new and more sizable pool of potential customers.
Does the move put RingCentral on a possible path to UCaaS greatness? You may recall that RingCentral and Avaya launched Avaya Cloud Office Powered by RingCentral just before the pandemic's onset, and it has seen a ton of success to date. 
A Pattern of Continued Innovation  
At Enterprise Connect 2021, the company also announced; a plethora of other innovations to its MVP (messaging, voice, and phone) offering. The UCaaS solution would gain several new advanced functionalities, including : 
Artificial intelligence-powered meeting summaries, along with (live) transcription and new whiteboard features. 

Next-gen business analytics that can shed insight on important aspects of business, such as: 

Is every customer-facing team and facility optimally staffed? (i.e., call volume and call handling trends). 
Is my team putting forward the best performance? Are there opportunities to train? (i.e., number of calls, number of unanswered calls, call handling speed, etc.)

How is my team communication activity driving sales and revenue outcomes? (i.e., merge calls data with sales and revenue data). 
Live transcription, meeting summaries, and its latest whiteboard technology will be generally available in Q1 2022.
Content sharing from the rear camera on your mobile device, also fresh to the platform. 

And RingCentral delivered a set of updates to RingCentral Rooms to help organizations prepare for the inevitable no-touch hybrid working environment. 
And earlier this year, RingCentral acquired Kindite to help it realize offering end-to-end encryption across its fleet of communications platforms, yet another unique add-on for the UC provider that would make the firm's technology stand out even more. 
Partnerships with Top Legacy Providers 
I picked up with Jaya Kumar, RingCentral's Chief Marketing Officer, to see what else resides underneath the company's sleeve. It turns out that was a loaded question. 
RingCentral has exclusive partnerships with companies that have customer bases in millions, like Avaya and Alcatel Lucent, which provide services for many of the world's legacy PBX users. Not surprisingly, this is not just any customer base; but one that covers a sizable chunk of the market as most businesses on a global scale remain on-premises. 
They often face many challenges, according to Kumar, making it more paramount than ever before to check in with them and ask them flat-out:  
"What are your challenges as a service provider?" 
It turns out it is not all about the product, but customers said they wanted a click-through portal to gain insights at a glance, along with marketing and sales materials aligned for easy go-to-market. He noted; that: customers want to know that every time they pick up a device that it will work.
And real-time data suggest that RingCentral has high uptime, with Kumar telling me – it is much higher than many of its competitors. Not to mention, thanks to a strategic acquisition earlier this year, users can now introduce end-to-end encryption to meetings. All this creates a compelling solution – one that hits all the marks for various market segments.
"RingCentral wants to and has become a turbo-charged innovation machine." 
He estimates that roughly 70 percent of the world is covered by Verizon, Vodaphone, AT&T, Deutsche Telecom, and RingCentral can say that it has partnerships with all of them along with a few other powerhouse service providers. 
A Continued Desire for Customer Satisfaction
It was even clear from my time spent with Kumar, who gave me one of the most high-level briefings I had had in a long time. The major takeaway I feel it necessary to mention – the folks there are clever and always seem to be one or two moves ahead of customers and the competition. 
During the pandemic, Kumar said that RingCentral saw a rise in use cases for its technology in vertical markets like retail. A retailer with 8,000 merchants, 10,000 sales representatives, 800 technicians, and other employees; has a myriad of potential use-cases. 
In a stroke of genius, when RingCentral obtains a new customer in niche market developers there then create a persona for each (conceivable) use-case laid out by the retailer to tailor the solution to their liking. This gives users access only to the features they need and most relevant to them for their role. 
And that flexibility extends to custom integrations, too. If a customer has built out a specific workflow, RingCentral works to create the custom specs to accommodate.  
Taking it a step further, Kumar said that the company goes to each vertical market and asks: Can you tell us all your potential use cases? They then build out every possible use-case, according to customers that exist in, let's say, the healthcare or food delivery markets. 
It is this kind of service that can make a company in the UC industry stand out. And that seems to be RingCentral's aim, at least on the surface, to stick out by forging as many partnerships and (actually) listening to customers. For its strong overall performance, RingCentral was recognized by Frost & Sullivan, receiving its 2021 Competitive Strategy Leadership Award, an award it won for its countless strategic partnerships.