LogMeIn recently announced that GoToConnect reached one million users, a feat hard to believe has only taken a few short years since launching back in 2019. It does, however, speak volumes to LogMeIn's ambitions. Pair the overhaul of its admin portal with many other recent system-wide revamp(s) – and you've got a fairly compelling and expansive offering. 
The pandemic has put a lot of demand on those who develop remote working/collaboration software – and LogMeIn's GoToConnect is one of the many beneficiaries of the pandemic. The company's work from anywhere software is notably responsible for a boost in its metrics since the pandemic's onset in early 2020 – as well. I will touch on this later in the piece, but for now, here are a few at a glance: 

I sat down with Paul Gentile, Senior Director, Product Marketing GoToConnect, which extends everything from cloud-based phone systems to virtual meeting/collaboration spaces, and remote login/access tools for IT pros. I wanted to unpack what made the company so desirable to businesses of all sizes and discuss why/how the tech firm has seen so much success.
It turns out; a single vendor can do almost everything. 
A Comprehensive Approach to Remote Everything
Setting up remote/hybrid work capabilities is one part of the equation, beyond that – there is always something to be done on the back end of things. Updates, new feature rollouts, access privileges, troubleshooting, and much more exists in the new reality many of those in the workplace face.
According to LogMeIn, remote support usage surged as IT helpdesks went virtual for the first time (at least on a mass scale). LogMeIn's remote support offerings RescueAssist (formerly known as GoToAssist) and LogMeIn Rescue – saw a 50 percent week-to-week increase in usage during the height of the pandemic.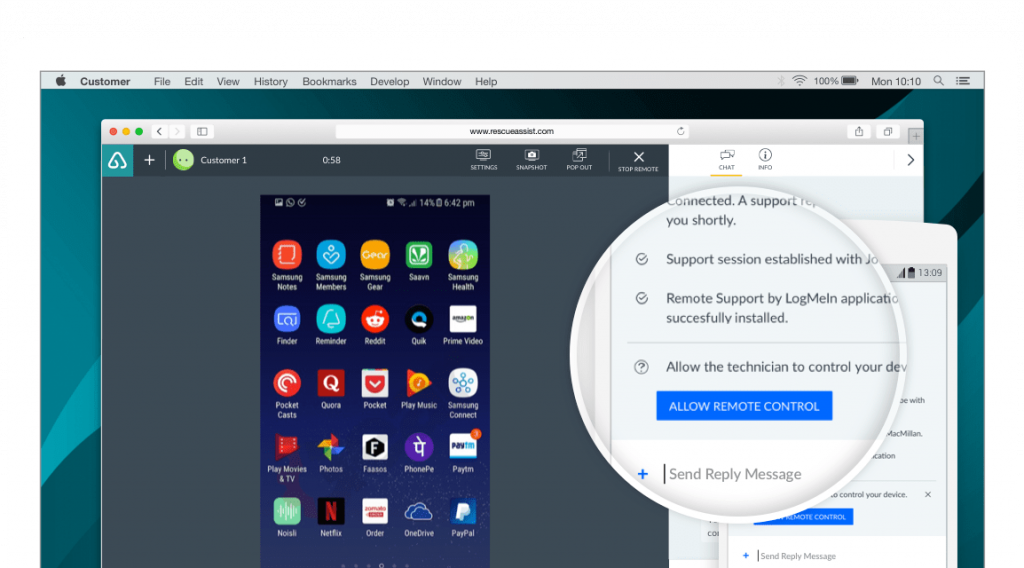 IT teams on a global scale got introduced to the world of remote work, while introducing the concept to employees, many of which had no prior experience, on both sides. And with its most recent admin portal redesign, IT pros have a broader set of tools to resolve many of these issues with relative ease and from a distance. 
Ease of use, on both ends, the front/back end of things would be vital in GoToConnect's success. It is also the company's approach to remote everything, including work, collaboration, and even administration that is responsible for some of the figures mentioned in this piece. 
More informative insights were built into the redesign of the GoToConnect Admin Portal, which exists within a single pane of glass. The new portal also includes information like system health at a glance, and there are even customizable threshold alerts, making it easier to understand when systems are malfunctioning.
Just Being Prepared 
Being prepared for a COVID-19-style pandemic; is nearly impossible. But some companies in the industry were already in a great position before the pandemic in the first place. 
If you could effectively convey the value proposition of your offerings and get them into the hands of the right people – you would make it well past COVID-19 and likely gain a ton of new business along the way. Gentile said that GoToConnect was ready to enable mass-remote everything, thanks to the variety of products it offers under the umbrella of GoToConnect. 
Doing the Socially Responsible Thing 
Under its Emergency Kit program, LogMeIn helped schools and non-profit organizations – giving them free work from anywhere software. Taking the pandemic as an opportunity to give – and not to take advantage of organizations that could not otherwise afford such technologies – LogMeIn enabled remote work for thousands of employees during the pandemic. 
In fact, according to Gentile, the use of cloud-based telephony and UCC is on the rise. At one point during the pandemic, he noted, they saw an incredible surge in the usage of softphones and UC tools for remote teams, expanding:  
"LogMeIn's UCC service, GoToConnect, saw a 93 percent increase in voice calls and is up almost 20 percent day-over-day, during COVID-19."
One of the many reasons companies like LogMeIn are successful during a pandemic is that they get the chance to prove themselves. If the software is good; and given away for free, some beneficiaries could become retained as paying customers.
A clever business move, and in the case of COVID-19, many did this. The UC firms that did so were likely successful in doing just that – earning a few new paying customers once they realized the value they were getting. Cisco, Microsoft Teams, and Zoom made similar moves during the pandemic. 
GoToConnect's software does not merely facilitate remote working and collaboration though – but the 8,000 organizations supported during the pandemic gained a lot of residual value as well. These organizations, organizations like Goodwill, leveraged the WFH (work from home) technology.
There is also IntriCon, which Gentile said used GoToConnect's Emergency Kits to shift 45 percent of its staff to work from home during the pandemic. Gentile further stated that; over $40 million in products got donated to help "essential organizations like the one mentioned above.
He noted that they distributed 1.2 million-plus software licenses globally.
Last Pass
Products like LogMeIn Pro, LogMeIn's antivirus software, and GoToMyPC, the firm's remote desktop software that allows users to access computers remotely using a web browser – jumped as much as 300 percent during a single week in 2020. And this provides insight into the need for a comprehensive approach to "you can do everything with a single vendor."
The final addition to the winning equation, according to Gentile, "Last Pass."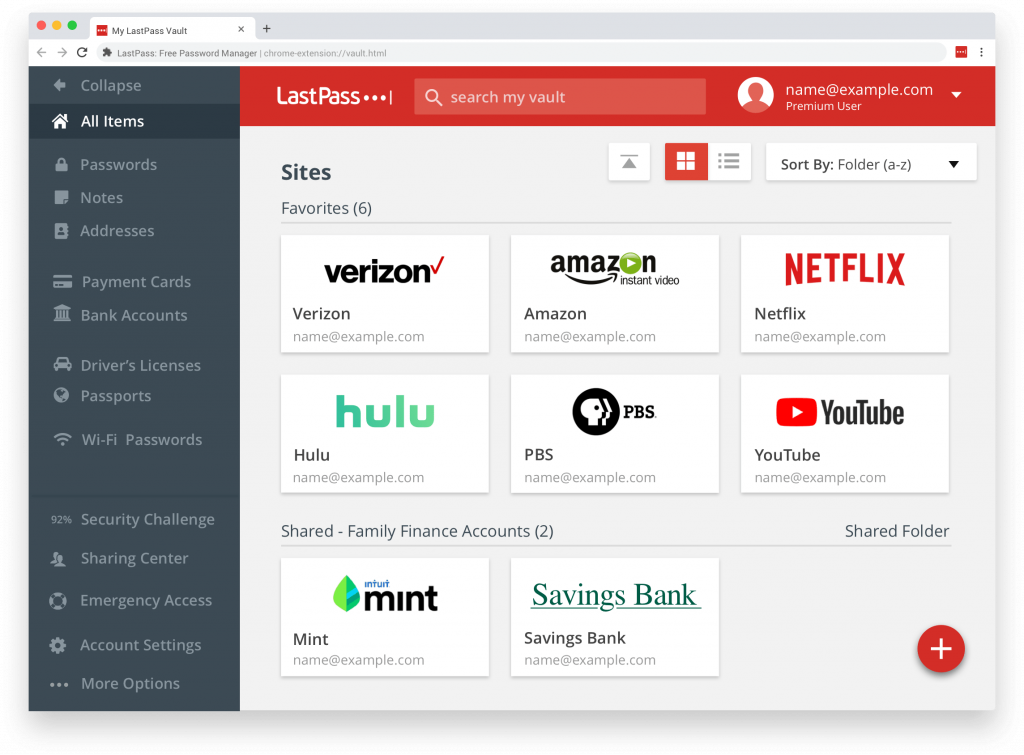 Today, over 25 million+ users leverage Last Pass, which is quite handy. "Last Pass" is LogMeIn's freemium password manager that stores encrypted passwords online. LogMeIn completed the acquisition of "Last Pass" back in 2015, and it has proven to be yet another differentiator for the UC provider. 
The offering puts the UC company in a position to achieve another one of its goals – a passwordless future. This kind of software agility and use cases in the industry is almost unheard of, making LogMeIn one of the true unicorns of the UC industry. That success is sure to be long-lived looking at its financials, which indicate steady growth.