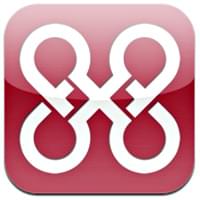 8×8 has announced that the United States Patent and Trademark Office has issued a new communications technologies related patent. The patent, which is titled "Method and System for Updating Physical Location Information," will deal with the method/system that is currently used for updating physical location data with a VoIP endpoint. In doing so, the new invention will utilize both address and state information that is available to the VoIP endpoint device. With this information, the invention will then engage physical location data that is associated with a VoIP host server through the VoIP endpoint device.
While new inventions and patented technologies allow for new developments and innovations, not everyone is onboard. Late last year and earlier this year, many were very hesitant and unsure of VoIP patents. Typically, many users expressed concern over breached securities and privacy. Many felt, and to an extent continue to feel, that new monitoring and eavesdropping inventions diminish call privacy. That being said, 8×8's latest patent looks to update physical location data using VoIP endpoint devices. While this could be useful—say for example if applied with E911 services—it could also be seen as a privacy breach—i.e. users' devices give out locational information. Whether these fears stem from cynicism, interpretation, or implied use, it has not stopped providers from pursuing new technology patents. New devices are not mandated by providers; therefore, users don't have to use the service/device/etc. if they don't want to.
Since the company's start in 1987, 8×8 has seen a total of 86 patents awarded to them. For example, last year alone saw the provider gain a Contact Center Patent, as well as both "Network Interface Unit Control System and Method Therefor" and "Mobile Device Communications Routing" patents. With each new patent 8×8 is able to extend themselves to cover an expanding variety of voice and video communications, signaling, processing, and storage technologies.
Related Articles:
– VoIP-Pal's Lawful Intercept Patent Application Allowed
– VoIP Providers Want Direct Access to Numbers Pool
– 8×8 Virtual Office Expands By Simplifying