When buyers, IT managers, and business owners used to pitch stakeholders on using Vonage, they would have to start by reminding them that they had a business product offering. The popularity of their consumer products made it confusing for some prospective users.
The fact that they hadn't made any major rebranding efforts in more than a decade didn't help either.
However, on October 30th, 2019, they unveiled a major milestone in their brand and product line, creating shockwaves felt across the world of business communications.
A Familiar Brand, Reborn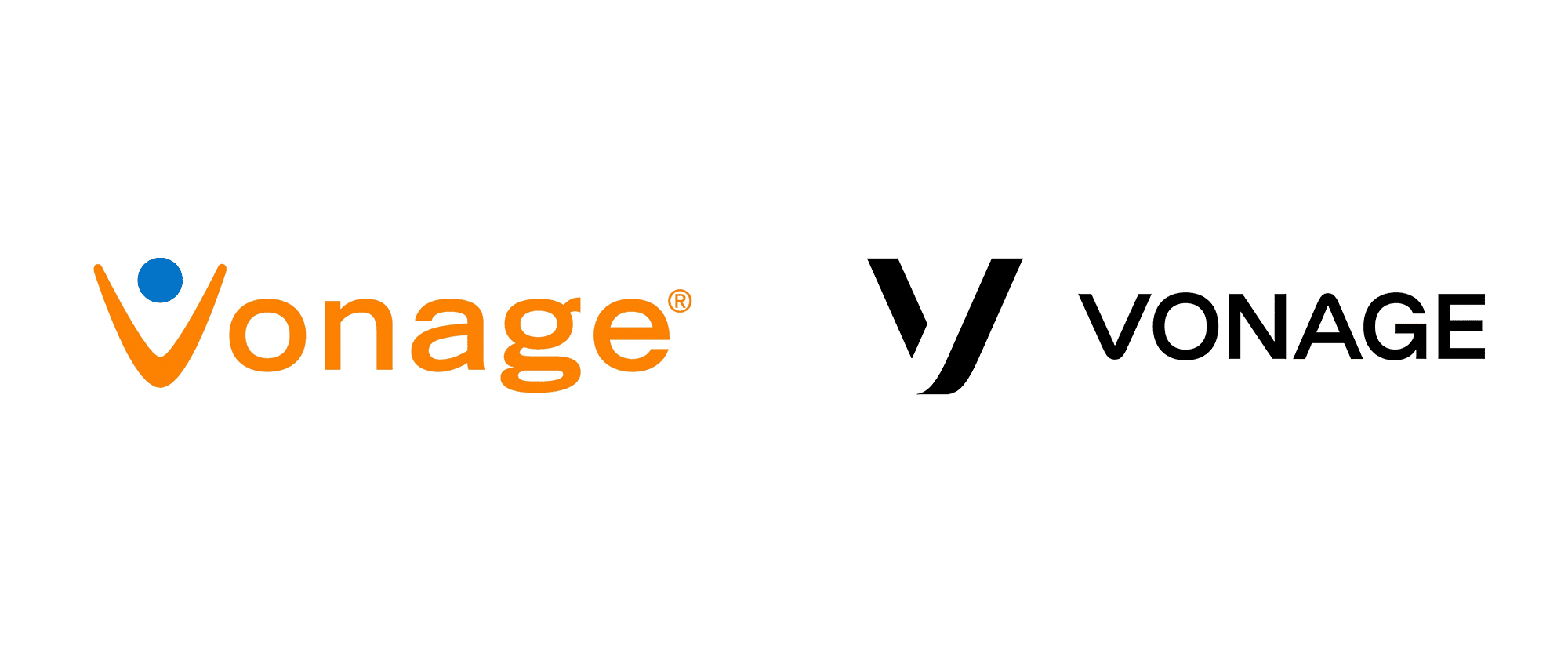 For most of the last 10 years, Vonage Business has been mentioned alongside a number of other business communications companies as an industry leader. Throughout these years, the industry has grown and expanded to meet the changing needs of users and customers. Beyond the consumer level customer shift to mobile, even enterprise communications have moved in that direction.
Now, Vonage has unveiled its aim to become the leader of B2B cloud communications and SaaS in the coming years. Their recent rebranding signified more than just a simplified and elegant logo. The rebranding signifies a new phase in the evolving focus on keeping employees connected to one another and to their customer base in a powerful way.
Vonage doesn't disrupt for the sake of disruption. They've identified a lane of communications that could bring together their other offerings to own the enterprise stack of communication and interaction tools. With cloud-based solutions aimed at reinventing the way that their users do business, the ramifications will have a powerful trickle-down effect on consumers.
Their next step was no accident. This was Vonage's master plan all along, through a series of brilliant and strategic decisions.
It Began With Smart Acquisitions
In order to elbow out the competition, they needed to map out a strategy of where the industry was headed. They did so by building tools on top of their carrier-grade network.
Vonage Business focused its efforts on acquisitions starting in 2013. The goal, now clear with their latest unveiling of Vonage Meetings, was to be the leader in unified communications, contact centers, and communication APIs.
Their long list of acquisitions includes business VoIP provider Vocalocity and the UCaaS provider Telesphere. These created the foundation of their future cloud-based offerings.
Other acquisitions, including iCore, SimpleSignal, and Nexmo, were smart choices that built their customer base and eliminated competition. Once they acquired CCaaS provider NewVoiceMedia and Over.ai, they could provide enterprise communications for contact centers. With the acquisition of TokBox, they had the beginnings of a programmable video end-point, ready to adapt to their enterprise solutions.
These acquisitions, along with organic growth afforded them expertise and talented staff that knew how to build flexible cloud communication solutions to meet the needs of the changing business world. Now, with Vonage Meetings, they're delivering on the promise of their One Vonage vision. VP of Product Management, Ron Maayan promises this won't be the end.
"We continue to innovate on our One Vonage vision, building out the capabilities of Vonage Business Cloud to connect more people in more places via the channels that work best for them. And let them switch seamlessly without losing flow."
The Piece de Resistance: Vonage Meetings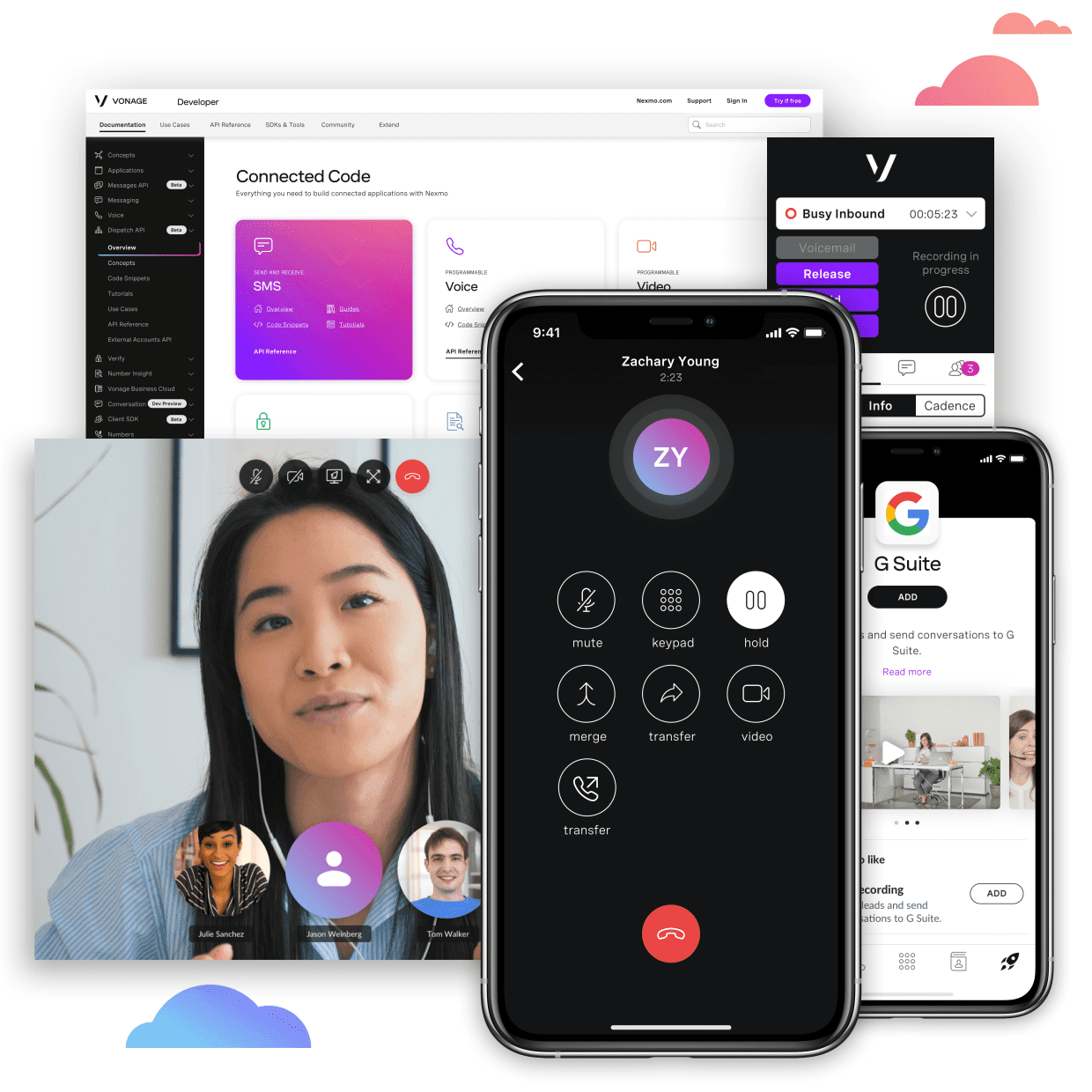 Current Vonage Business Cloud users will be happy with what's being offered. They'll have a unified end-to-end communication platform in a single stack. Those users will remain brand loyal and improve their interactions with customers and staff alike.
This is the ideal outcome for any major product rollout.
For new or prospective users looking at the vast array of unified communications options out there, Vonage has made a powerful move. New VoIP and UC customers are presented with an overwhelming number of options from dozens of high-end providers.
With the addition of a powerful collaboration tool, there's no need for users to seek a suite of different options. Most businesses rely on one tool for collaboration, one tool for communication, and sometimes a separate VoIP provider to handle the nuts and bolts.
Vonage Meetings is fully integrated with Vonage Business Cloud's API platform. Customers and staff alike can communicate and collaborate via voice, SMS, team messaging, email, and social media in a unified interface.
Vonage Meetings offers an integrated user experience as well. It promises a next-generation solution for its users and allows for robust employee and customer experiences. By deploying a browser-based tool that includes screen sharing, they've put competitors in a bind while threatening to take an even larger piece of the market share.
Vonage's Rebranding Has Raised the Bar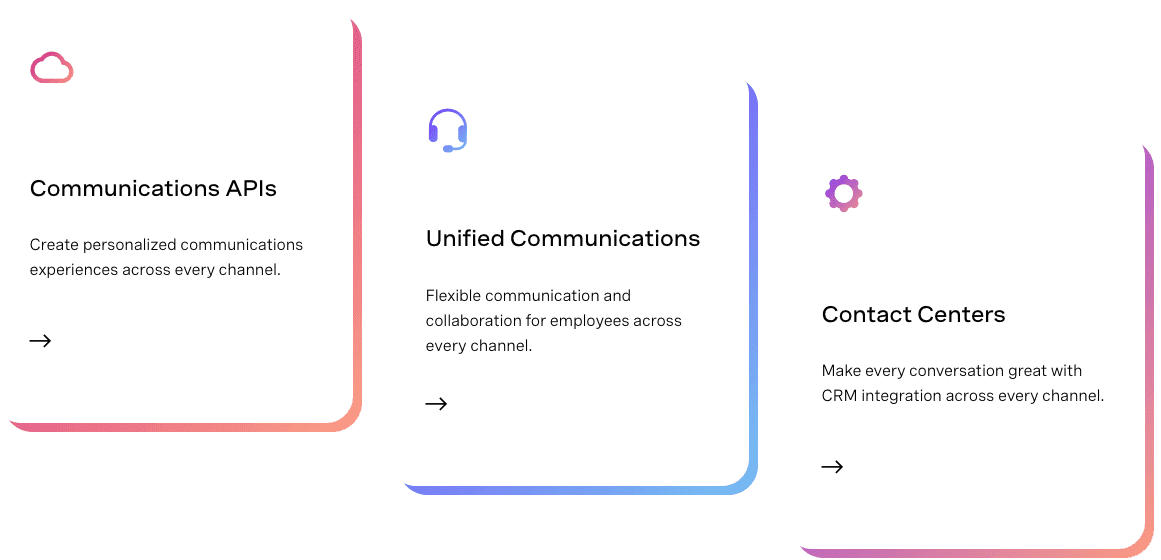 Acquiring expertise is easy for anyone with a checkbook and a long list of contacts. They matched the right teams and strong leadership with their technology acquisitions in order to deliver changes to Vonage's entire product line. The stars have aligned to allow Vonage Business to create the ultimate solution for many prospective customers and current clients with a wandering eye.
Their brand revitalization sets a high expectation for other companies looking to compete with them in 2020 and beyond.