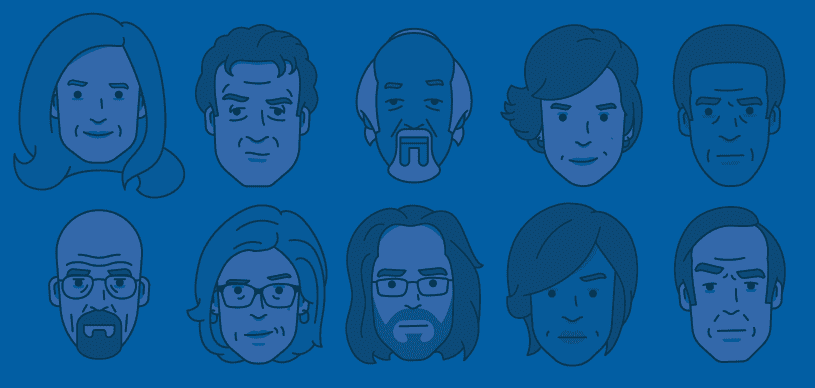 No matter what genre your favorite guilty pleasure show is — action, drama, comedy, sci-fi — there's always that character that steals the show. The one that motivates you, inspires you, and gives great life (and career) advice.
Sometimes these characters come in the form of ultra-serious businessmen like Don Draper from Mad Men, and other times they come in the form of happy-go-lucky, well-meaning managers like Michael Scott from The Office. Whether their personalities are serious or funny, these characters often teach important lessons both through their words and actions.
To inspire you to dream bigger and push boundaries in your career, we've compiled 33 quotes from popular film and TV characters that will help you remember to challenge the status quo and rise above cognitive biases.

Regardless of whether the character is quirky like Leslie Knope from Parks and Recreation, funny like Mindy Lahiri from The Mindy Project, or ruthless like Jordan Belfort from The Wolf of Wall Street, their messages are similar — be persistent, be courageous, have faith, and don't be afraid to stand out.
All the characters listed above not only take risks in their careers and personal lives, they also show strength, tenacity, and initiative. They aren't intimidated by how they are perceived by the outside world, and often have something great to show for it.
Though determination goes a long way, don't forget that, as Michael Scott says, "In the end, life and business are about human connections." It's about who you have supporting you and working alongside you.
If you need more inspiration (and are looking for a new favorite show), check out one of the TV shows or movies above. Dramatic episodes of Scandal and House of Cards will keep you at the edge of your seat, while hilarious reruns of The Office and 30 Rock will shine a more casual light on office culture.