Cloud communications is revolutionizing business interactions in some big ways. While this can positively affect your infrastructure in a number of places, none may be more notable than with your Human Resources (HR) department. In order for HR to be truly efficient, communications with employees must be easy and constant. Cloud Communications simplifies functions to allow for easier engagement with employees, as well as greater cost efficiency. Aside from this, there are a number of ways for HR to benefit from cloud usage.



Before cloud communications, HR had to meet with employees individually or assemble a team meeting to discuss things like open enrollment and benefits packages. Due to the size of their workforce, HR departments at larger companies often had to host several meetings. Simplicity with Cloud Communications:
Eliminate traditional meetings by using web-casting or live video conferencing tools. "Web-casting is a powerful and cost effective solution for HR teams to deliver mission critical information," states Marc Gutman, Chief Meeting Officer of Lighthouse Conferencing in Superior, CO.
Better tracking and recording of events and meetings. "It also allows for very robust and tight reporting so that there is an official record of who attended and who did not," Gutman reports.
Additionally, Web Conferencing can be used to conduct corporate training, as well as record sessions for future playback. "You can build a library of these recordings to share with your employees, instead of sending a trainer to remote sites for every training session," states Courtney Behrens, Senior Marketing Manager (and cloud guru) at Brother Online (part of Brother International).

Cloud Communications can be used to reshape and improve how HR conducts the hiring process. How? By simplifying the interview process without sacrificing personalization through cloud based web communications.
The quality of video conferencing tools and apps allows companies to connect and compose face-to-face interviewing via desktop, app, or cloud-based video tools—e.g. iMeet or GlobalMeet.
This can substantially streamline the hiring process by getting rid of email correspondence and/or conference calls. "We have employees in 25 countries, so benefits rollouts had a habit of becoming impersonal, confusing email-based communications," says Alison Sheehan of Premiere Global Services, Inc. (PGi). "When we integrated global web conferencing, our benefits enrollment spiked as people could ask questions live, we could poll the audience and then record the session so employees can still get the information, anywhere they are at any time that's convenient for them."
Additionally, these tools can help HR interview and evaluate candidates from any location face-to-face without having to fly them in too early in the process. As a result, there is a significant cost efficiency due to the reduction of  travel expenses.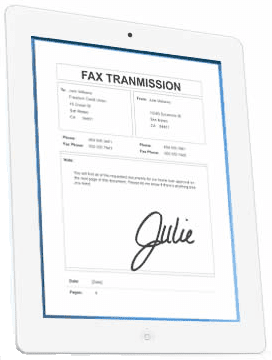 Fax machines cause huge headaches. They're old, clunky, waste space, time and money.
You don't need that thing, especially when you can send faxes via email or cloud apps. Here's two fax machine alternatives we've chosen specially for HR Specialists that can save your department time and money.
uFax from uReach.com is a service that allows you to send and receive faxes from your cloud service or smartphone.
uFax is the best fit for medium to large HR Departments.
It's only $12.95 to $19.95 a month.
You can transform your mobile device into a fax machine using your phone's built in camera.
Send faxes from literally anywhere – a conference, a meeting room.
Learn more about uFax here.
RapidFax.com is another service that we think is a perfect match for the HR Department. Using certain Office products? You can integrate faxing features directly into Microsoft Office. Read more about RapidFax's product here.
No antiquated machines! You don't even need a fax number! Just an email address.



The cloud enables employees to work remotely from their laptop, tablet, and/or smartphone. There are many tools and apps that allow all types of mobile devices to sync with email, calendars and contacts.
For Mac users, Apple's iCloud offers a seamless integration between email, calendar and address book, whether they use an iPhone, iPad or a MacBook.
For PC users, Google Apps Sync for Microsoft Outlook is one of the best solutions as it stores all the emails, upcoming events, and key contacts in your Google account in the cloud.
Regardless of the devices being used, your HR team is free to move outside of the office to recruit and otherwise work, while still stay connected to headquarters. Additionally, these cloud services also allow HR employees to better manage any and all candidates' information received in the field.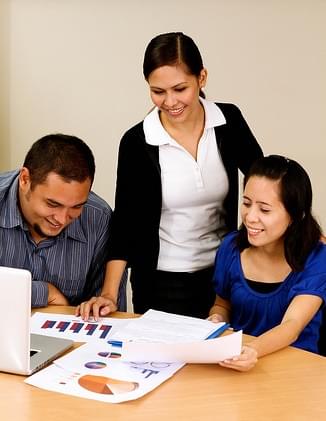 The hiring process is more involved than it has previously been. Luckily, the cloud is able to combat rising costs, as well improve the overall efficiency of the process. One expensive aspect of hiring is the cost of on-boarding—which can include: employee orientation, training, and setting up their work station.
The Cloud enables HR to provide new hires with the necessary paperwork and information prior to their first day. This gives employees easy access to everything they need to begin their training—you can even track to see if and when they accessed these documents.
"Cloud services allow you to set-up secure new hire workspaces with paperwork, benefits forms, and handbooks," says Behrens.
As such, HR can have new hires start paperwork prior to their first day. To do this, HR can:
Email and track paperwork and progress through the cloud.
Make new guidelines, handbooks, and other training documents and videos available through the cloud.


Cloud based employee community tools can ease collaboration and promote a more cooperative work environment by allowing for greater organization and access.
When using the cloud as such, your HR team can work:
To evaluate job candidates without having to be in the same room
To allow multiple persons to edit/update a single document in real time
To reach remote offices, telecommuters, and mobile sales professionals to keep all informed and provide help when/if necessary.
A good example of this can be seen with PGi's internal Jive community. This community tool, which is now essential to the HR team's functionality, uses cloud-based software to more easily collaborate on job candidates' resumes, global HR projects, and benefits decisions in private groups.
In its global HR space, which is open to all employees, they post all its employee-related documents: time-off policies, benefits information, social media policies, payroll Q&A and more, so employees can find the information they need, when they need it.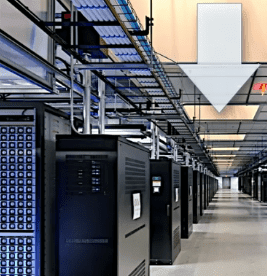 Currently, your organization may have thousands of files in cabinets and stored on your company's servers. The cloud offers more efficient alternatives.
Cloud backup can be as economical as conventional backup, but it's also far more secure.
Most data breaches typically occur from lost or stolen laptops or mobile devices. Moving to the cloud will get this critical data off of these devices.
Utilizing cloud storage also ensures that your data is stored at a secure offsite location that is accessible around the clock, 24/7.
Additionally it's easier to search through files and documents when they're saved in the cloud. You simply type in what you are looking for and with the click of a button, your documents can be found.



Storing sensitive data on your own server (on-site) is substantially less safe than storing via a cloud environment. Some security risks include:
 Fire and water hazards that could destroy your computers and servers.
 Security vulnerabilities on your company IT server.
 Easy access to your office when you leave for the day.
Inversely, most cloud solutions employ highly trained developers to safeguard your data electronically. For example, PGi uses an internal cloud-based document application as a safe place to store sensitive documents.
This is a great way to consolidate and organize staff.
"Many companies use Word, Excel, paper, and file folders to track their personnel information," states Jennifer Aubin, founder of TechBent and president and co-founder of OrganizeYourPeople, a web-based human resources information system that enables SMBs to consolidate all employee information and bring all of the HR documentation into one secure, centralized location, uses cloud communications.
Aubin goes on to state, "This method is time consuming, unorganized and insecure. The people who should have this information can't get it fast enough. I have repeatedly noticed that files were always missing, no one knew how much vacation time they had left or when the staff barbecue was happening, these things are all crucial for employee communication and to assist employees in feeling like they're part of a team."
Cloud Communications is a great solution to this problem as it allows the information to be stored in one central, secure location that's available anytime anywhere.
This can save HR employees hours per week, allowing them to focus on the human aspect within your corporate environment.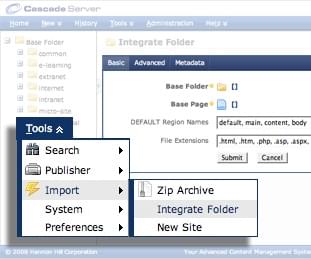 Cloud communications offers your HR team access to everything from Microsoft Office to Adobe CreativeSuite and more.
These various software options to allow HR employees:
To work on an Excel spreadsheet.
To calculate payroll or benefits options.
To design an employee training manual with a word processing software and more.
These types of software can be rented on a SaaS model (Software as a Service), making it more affordable for many businesses. Since most can't afford expensive software and resources, this lower cost option can be particularly compelling.
As such, there is no need to install any special software, nor would you be confined to your desktop. So instead of purchasing a copy of Microsoft Word for all of your computer work stations, you could:
Rent word processing cloud software for a small monthly fee.
Use something like Google Docs which is free and uses a web browser from anywhere to login from any web to access your word processing documents or spreadsheets.


One last way to utilize cloud communications is through cloud-based voice communications.
Services like VoIP, Voice over Internet Protocol, which routes phone calls in digital packets over the Internet, are available as cloud-based telephone services.
VoIP technology eliminates the need for expensive hardware associated with traditional landline phone systems. It also results in a much clearer digital audio quality.
Additionally, VoIP technology, like PGi's GlobalMeet Audio software, makes talking over the Internet secure, reliable and very inexpensive to use.
The growing adoption of mobile devices in the workplace signals the need for organizations to provide their HR teams with reliable and readily accessible applications and shared data. A cloud infrastructure can enable this access at anytime from anywhere. Furthermore, cloud based solutions offer a number of other benefits, too—i.e. quick deployment, little capital investment, increased mobility and flexibility, scalability, improved overall communications, better data accessibility, and greater overall efficiencies. There's no denying how useful these tools can really be, which makes the need for them all the more pertinent.