Last Tuesday, I placed an order with 8×8 for my new phone service, and was expecting shipment of a Polycom 550 that evening, or perhaps Thursday (due to the holiday). It seems my order sat idle, as I received an e-mail on Friday saying that it was just processed and sent out, along with a tracking number. Checking on UPS' website, it appears that the phone will arrive sometime tomorrow. Originally, the sales agent had told me 3-5 business days, so the latter end of the spectrum ended up being more accurate in this case.
As soon as the hardware graces our doorstep at GetVoIP.com, I will provide a follow-up posting concerning my on-going experience with 8×8. Stay tuned true believers…
UPDATE (1:23 PM)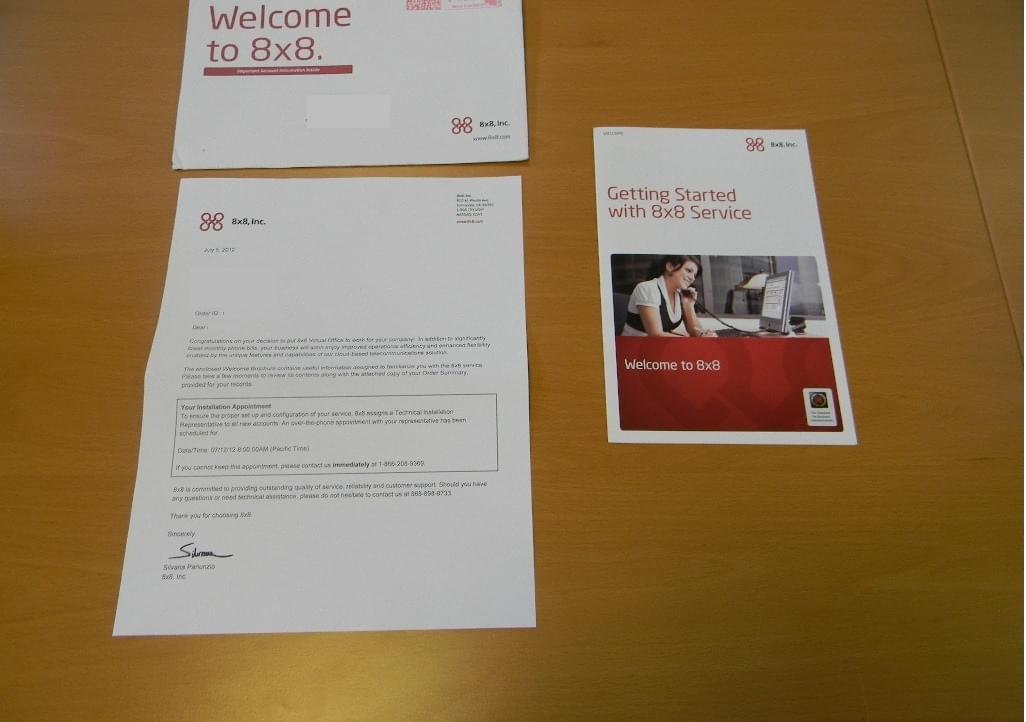 A knock at the door…could it be? Alas, I ordered a Polycom 500 but all I got so far was this courtesy welcome letter. Included were congratulations all around for my subscription to 8×8 and a welcome brochure guiding me through the necessary steps leading up to and following the technical installation appointment. Tomorrow, I hope that fateful knock brings tidings of hardware, and my VoIP phone in all it's glory.
Once again, if you're already an 8×8 customer, enter our "Hello Summer" Giveaway for a chance to Win $500. Simply follow the two steps indicated and you're eligible for a chance to win!
See also:
– 8×8 Reviews
– 8×8 Runs Independent Tests, Receives High Marks
– 8×8 Website Overview: Leading the Pack!