Last week, Zoom announced new and soon-to-be features aimed at educators and students. Focusing mainly on elements like classroom management and enabling more streamlined workflows – educators and administrators who leverage Zoom video conferencing and collaboration technology can soon do things like saving bandwidth by taking a visual break.
Zoom education users can now stop the incoming video that could be overstimulating to some. There is also Zoom fatigue. The folks at Zoom have been busy, but I still managed to catch up with Pat La Morte, Global Education Solutions Lead at Zoom, who told me, during the pandemic, Zoom for Education focused on enabling accessibility along with classroom continuity.
He is an educator and even moonlights as an adjunct professor, and he comes from a family of educators. In another life, La Morte held roles in school administration. He previously served as an assistant and in a full-blown principal role as well.
During our chat, I gathered that La Morte lives and breathes pedagogy; and ways to heighten that experience in what seems like our "new routine" of hybrid education. Zoom has done a lot to beef up its efforts in education, most recently making its whiteboard technology more futuristic, but not in the buzzword sense.
This time, Zoom did it in a way that might ensure users get the most out of the experience leveraging a partnership with Meta (formerly Facebook) where it taps the company's Oculus AV/VR solutions in conjunction with Zoom whiteboard technology. 
Let's unpack Zoom's new/upcoming education features. 
Take a Visual Break by Halting Incoming Video
One of the most nagging issues remote educators face; revolves around ensuring student connectivity. Students (often) face the challenge of low bandwidth, meaning they can disappear for minutes, hours, and even days if there is an outage.
La Morte told me that educators do have some ways to get around this, but there will always remain challenges, adding: 
"Educators might also struggle with low bandwidth (or even with video fatigue). This is why we designed our new stop incoming video feature, which allows users to cut incoming video feeds of others in the meeting, replacing them with meeting participant profile pictures."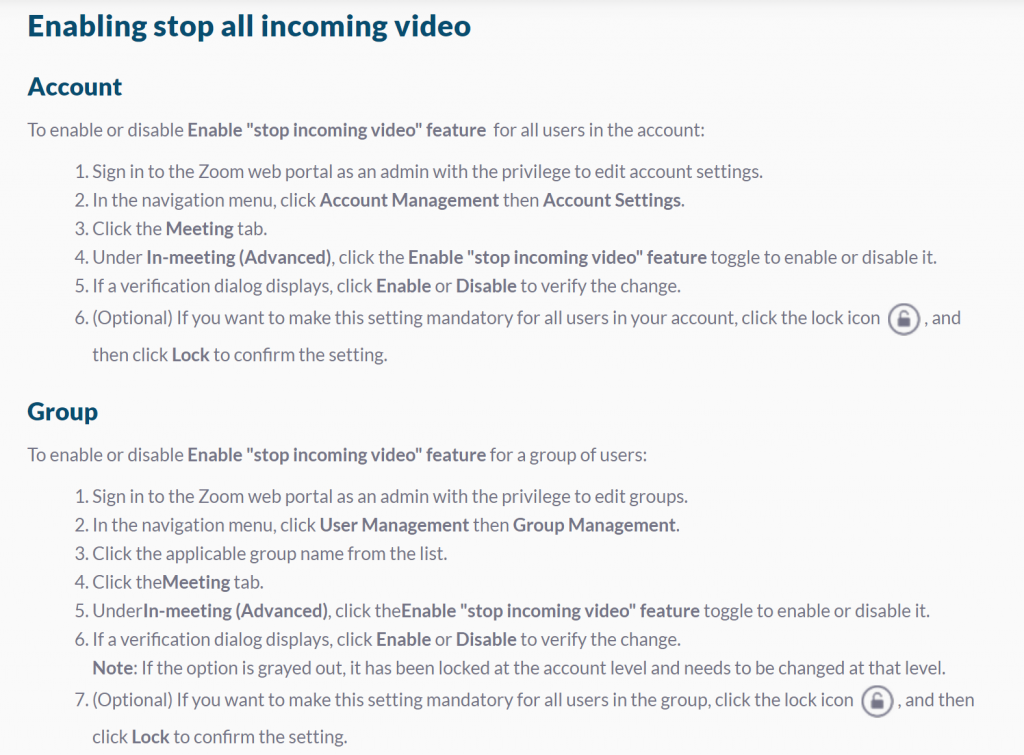 Only impacting the user who triggers the view and not others, the feature also does not deactivate your camera. 
"Students will continue to see your video and anything that you share, as well as the video of others in the class, as they typically would."
La Morte told me that Zoom had another aim with the release of the feature, hoping it would provide a sense of relief for students prone to seizures caused by light, flickering images, or even visual patterns like stripes. 
New Polling Options for Remote Education
Zoom beefed up its platform during the pandemic, releasing hundreds of features during the past two years. During which time, Zoom's seen massive growth. Recently, it added to that feature set with the release of new ways for educators to engage with students through advanced polling. 
Educators need to do things like measuring a student's understanding of a subject matter and even proctor assessments like pop quizzes. As of late, Zoom education users can:
Answer various questions and mark them for ranked responses, matching, short/long text responses, fill-in-the-blank, and more. Educators can also add photos to questions for more visual learners.

Turn polls into quizzes by selecting the correct response for each question. Educators can even choose the option to show participants how many answers they got right when they complete the quiz or present the results to the student-only.

In the event of a sick day; or a substitute teacher, well – these alternative hosts can edit polls, too. Previously, only the one who set up the meeting could edit polls – something La Morte recognized: 
"Was limiting for educators who wanted their teaching assistants or substitute teachers to have the authority to change a question on the fly."
More Learning Management System Functionality
For daily activities, including taking attendance, planning lessons, and; making classroom-wide announcements, educators leverage LMS technology. Zoom announced that it now allows for the integration of its LTI Pro app. It enables profile and contact information management, setting management, registration, scheduling, content, and participant management.  
"Zoom's LTI Pro app now integrates with some of the most popular LMS platforms, like Blackboard, Canvas, Desire2Learn, Moodle, and Sakai, so educators can schedule and start Zoom meetings or access cloud recordings right from their LMS."
Educators can, today, leverage the app to perform tasks like inviting guests (people outside organizations like special lecturers). They can also pre-assign students to Breakout Rooms directly within most major LMS. 
"The goal here is to make this workflow even more seamless for educators so they can focus on teaching and student engagement, not on lesson logistics," La Morte noted.
Creating Seating Charts via Zoom
According to La Morte, similar to physical classrooms, having seating charts in virtual classrooms has some advantages. For instance: 
"You can arrange students in Gallery View; so they are in alphabetical order, or put students who need more supervision on the first page of the gallery," La Morte continued. 
In time for the winter term, Zoom launched a new capability for educators. They can now save Gallery Views. Every time they have a course, they can load it when they start the recurring meeting with the same meeting ID.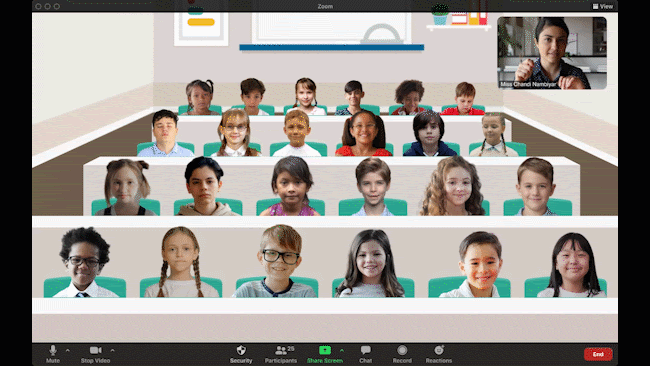 If an educator has a repeat conference call – one for a different course; as long as they use unique meeting IDs for each one – they can save and load different Gallery Views for each virtual lesson.
Zoom to Alleviate End-of-Year Admin Clean Up 
Education is dynamic, meaning a student might be in a class one week – and gone the next. In cities across the U.S., students tend to move around, meaning the same student; could end up in several, now virtual classrooms spanning multiple school districts; in a single calendar year. 
"For account administrators, the end of the school year means it is time to clean up account lists and remove students who have graduated or are no longer enrolled — which could number in the thousands for large universities."
In the past, this would be quite a time-consuming task, according to La Morte, as it used to be a manual process. To that, Zoom introduced the ability to bulk delete, unlink, or deactivate up to 9,999 Zoom users at once from Zoom education accounts.
Accountability via Individual Participant Search 
Soon, Zoom education users can view individual-student Zoom attendance history. It will be available through Zoom's advanced participant search options, and it will enable educators to search an individual student's name and get a list of which Zoom meetings they joined and those dates. 
They will also see when a student entered and left the virtual meeting spaces and can download student attendance data as a report. 
"This is useful for plenty of reasons, ones like determining attendance rates, a critical part of securing funding for K-12 schools in the U.S."
Student Absenteeism, a Thriving Obstacle 
Educators undoubtedly rely on consistency to positively impact the future prosperity of pupils. If a student is offline, so to speak – even for a day, it can impact their ability to retain valuable information needed to make meaningful life progress. 
In 2016, an education-focused non-profit organization called 'Attendance Works' released data on preventing what it deemed a "missed opportunity." The report urged parents, educators, and others to take collective action by confronting "chronic absenteeism."
Even more telling; these data found that half of the 6.5 million students who are chronically absent nationwide sit in a mere four percent of school districts. This figure – forecast to increase – namely since the onset of the pandemic. It is a figure that will also likely take years to manifest into any quantifiable data we can make sense of and begin to tackle properly.
Until then, we will have to rely heavily on the close partnerships forged by the likes of Zoom, Cisco (Webex), Microsoft Teams, Dialpad, 8×8, and educators who want to get this experience right so to speak.
It seems, that the release of seemingly basic features actually reveals something small yet quite telling about Zoom. The video conferencing and collaboration firm plan to play a role in combating student absenteeism, among many other education issues as long as La Morte stays at the helm.