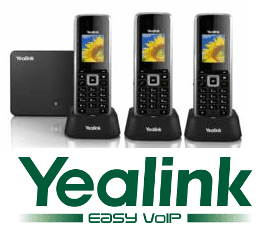 Yealink looks to culminate their decade long experiences with their newest SIP cordless phone(s), the W52P series; however, with competitors flooding the market with similar products, is this device a worthy solution? Yealink's new series of phones is targeted towards small to medium sized businesses (SMBs) and/or small office/home office (SOHO) operations. If this description fits you, the answer may be yes.
The W52P series is designed for optimum mobility, scalability, and cost efficiency. While these are important factors for any business, Yealink looks to cater specifically to smaller businesses looking for a quality and inexpensive solution that still allows for expansion; therefore, the manufacturer has fit each W52P IP DECT phone with extensive capability—including intercom, transfer, call forward, 3-way conferencing, as well as a host of other standard VoIP features. Separate from VoIP feature, the W52P also integrates professional HD voice standards, intuitive user interface, and more.  With this in mind users can expect expansive feature doubled with professional quality.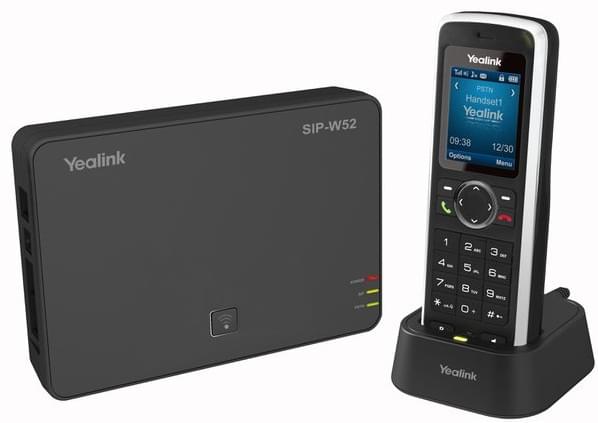 Aside from feature, the W52P integrates broad compatibility and scalability as each IP DECT phone can be paired with up to 5 VoIP accounts. Also, the phone comes equipped with PoE. While a variety of other devices offer this, Yealink uses PoE technology to further methods of installation—which provides companies of various sizes more flexible and efficient network designs. With this, companies can not only expand the amount of users/devices being used, but the network can also be tailored to various infrastructures. Additionally, each device is cordless and has a range of over 150 feet indoors, and 950 outdoors—making it ideal for spaces inclined for greater mobility.
Yet despite this list of amenities above, are these features and functions truly enough to justify the price? The W52P HD IP DECT phone will run users around $189.00 (and an additional $110.00 for the expansion handset and charger). While Yealink's phone series is comprehensive, many of the features are standard VoIP features offered by various competitors; however, the W52P is far more comprehensive. Though similar products may cost less, Yealink's business phone offers SMBs more versatility in service. Additionally, Yealink is certified by a number of agencies (including the FCC); therefore, users can hold the phone supplier to a more rigid standard.
Sources: Yealink, VoIPSupply
Related Articles:
– Polycom CX Series IP Phones Empower Federal Agencies
– 6 Essential Factors SMBs Should Consider When Switching to VoIP