We have all been there before, desperately trying to recall a password that should have gotten saved for autofill. But that's only somewhat safe. If you have some secure way to authenticate it is you following that autofill – even better. A Beyond Identity survey of 1,047 Americans, over half (of which) are full-time employees. It found that 39% of Americans reported experiencing a high level of password fatigue.
A staggering 82% of Americans who also reported experiencing high levels of password fatigue said they used the same password across multiple accounts. This is not only a no-no in security, but it is setting these folks up for failure. 
One account hacked means multiple, varying accounts hacked. A mere 54% of those with low password fatigue claimed the same. This is a figure that should still be alarming to most. 
In the case of most iPhones, having one has been a godsend, as Apple offers this capability leveraging facial recognition technology which is some of the most accurate I've ever used, to let me log in to my accounts. It almost certainly reduces the time it takes to log in securely to sensitive banking, invoicing, and even editorial accounts.  
No More Trade-Offs Says Twilio
Historically, passwords have been a trade-off between user experience and security. And according to Twilio: "Every time a customer can't sign up or log in because the process was too long or frustrating, that's lost business."
Executives at Twilio believe that companies should not have to make a trade-off between seamless, positive; user experiences and security. It launched technology to demonstrate (just) that. Twilio announced a password-less approach to 'logging in,' and they call it Verify Silent Network Authentication (SNA). 
Twilio's new authentication method guides end-users through the new user registration without interrupting the sign-up flow. It does as much, with the assistance of more than 56 mobile carriers it partnered with, to extend the service to users that span more than thirty countries. 
According to Twilio: "Twilio can verify the device and phone number with an operator without needing additional pin codes or visual tests from users."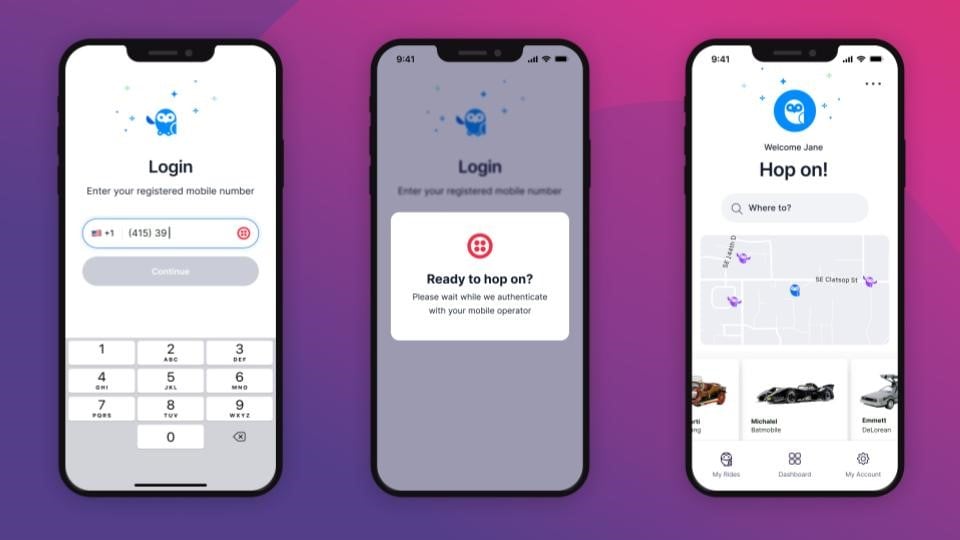 Implementing the fresh new capability at Gojek, an Indonesia-based ride-share, delivery, and shopping app, according to Twilio, reduced customer login time from 20 to a mere five seconds, greatly enhancing the customer experience for those users.
The offering is available now, in public beta, and should roll out at a grander scale eventually. Twilio also revamped its marketing automation platform, which primarily focuses on improving CX via customer-driven data. 
Twilio Engage, Now Generally Available
Twilio also revamped its marketing automation platform, which primarily focuses on improving CX via customer-driven data. With the economy headed toward a recession, companies are looking for more ways to connect with customers and cut costs. It announced that Twilio Engage is now generally available, and in a statement, Twilio wrote: 
"With a complete view of the customer, built with rich, real-time profiles in the same place where you orchestrate journeys and activate personalized experiences, marketers can drive efficient growth at scale."
Essentially, Twilio Engage brings data together in a single pane of glass – creating customer profiles in real-time from any channel. Twilio says the goal is to help businesses retain and deepen customer relationships with data-backed interactions. 
What is Twilio Engage?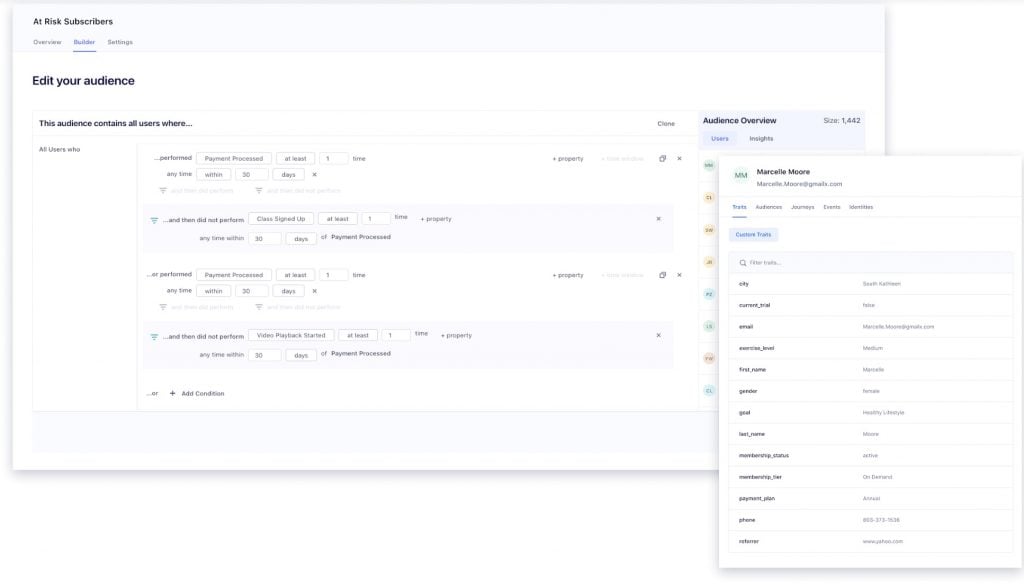 The core technology powering the experience is the Twilio Segment Customer Data Platform: which this year, for the third year in a row, got named the world's number one CDP for IDC's Worldwide customer data platform market.
Silent Network Authentication is available in the EU, Indonesia, India, the UK, and US-based Twilio users.
Toyota & Google Partnerships, Among Others
ToyotaConnected and BSH Home Appliances Group also announced they will re-up their digital customer engagement experiences with Twilio Flex (contact center platform). The duo also note that automation will play a vital role in enhancing CX via conversational IVRs, otherwise known as Interactive Voice Response. 
"With Twilio Flex, Toyota Safety Connect is up and running and ready to help, just two minutes after the launch of the platform. Across Drivelink's offerings – automated crash support, emergency help, and roadside assistance – 90% of calls are answered within 10 seconds," Twilio wrote in a statement.
Twilio further entered a partnership with Google Dialogflow CX, which will leverage Twilio Voice, resulting in a native integration between the two that can equip virtual agents with advanced AI capabilities, etc.  
"With this integration, callers' needs can be addressed promptly by virtual agents capable of natural-feeling conversations and of making personalized routing decisions," "Twilio wrote in a statement.  
"Requiring little to no code; businesses can automate self-service use cases while scrapping frustrating IVR experiences that can damage customer relationships and increase the cost per call," Twilio also noted. All this is on the heels of news that Twilio Flex now integrates with the Google Cloud Contact Center AI (CCAI) suite of technologies. It is deployable using the Sabio connector solution.
Layoffs, Shutdowns, Hacks, and More
Last year, Twilio made an $850 million-dollar acquisition of a Seattle-based startup called Zipwhip. 
It was a solid decision to acquire the firm, as according to Twilio's most recent earnings report, it made the CPaaS giant some $34 million for Twilio during the second quarter. That amounts to roughly 3.6% of the firm's total earnings. Yet, Twilio decided it would stop the development of Zipwhip's business texting service come December 1, 2023. 

This is likely because Twilio already has a set of business SMS tools, which include Twilio Frontline and Flex. 
In August 2022, Twilio said its systems got breached. In that attack, hackers stole employee login credentials: and it was all thanks to social engineering via an SMS phishing attack. Last week, the firm said it had fallen victim to another intrusion. 
Twilio, while innovative, has yet to make a profit in its thirteen-year history and recently laid off 11 percent of its workforce. Although it is only between 800-900 employees across its staff of 7,800 global employees, it still hints at the struggling American economy impacting everyone. 
The move will save the firm between $70 and $90 million. 
Other companies in the same realm have had to make similar decisions, with Avaya, Meta, and Microsoft laying off employees or announcing hiring freezes in recent months.