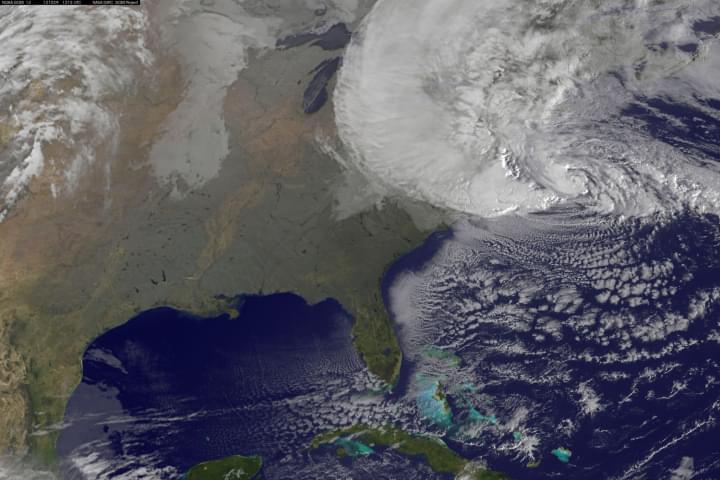 In response to Hurricane Sandy, The Federal Communications Commission activated the Disaster Information Reporting System Monday for Washington, D.C. and other areas up and down the East Coast. Wireless, wireline, broadcast, cable and VoIP providers may voluntarily report their infrastructure status and other information to the agency. The companies who report were asked to submit their information by 10 a.m. Wireless carriers in the area reported that high winds and, in some cases, power outages have had limited impact on their networks.
Providers may access the DIRS at https://www.fcc.gov/nors/disaster/ or under e-filing on the Commission's main webpage (www.fcc.gov) or PSHSB webpage (www.fcc.gov/pshs). The Commission has requested that communications providers "expeditiously" submit and update information through DIRS regarding:
The status of their communications equipment
Restoration efforts
Power (i.e. commercial power, generator or battery)
Access to fuel
Reports were requested beginning 10:00 a.m. on Tuesday and will continue until DIRS is suspended. The FCC is especially interested in receiving reports from Connecticut, the District of Columbia, Delaware, Maryland, Massachusetts, New Jersey, New York, Pennsylvania, Rhode Island, Virginia and West Virginia.
Source: FCC Public Notice
Related Articles:
– The Forecast: VoIP with a Chance of Snow
– FCC VoIP Outage Rules to Change in December
– VoIP Services Gaining Speed Despite FCC Regulation