Dialpad recently launched the industry's first predictive customer satisfaction instrument. To get an idea of why the offering is distinctive and what it can extend to CX (customer experience) teams, I spoke with Dialpad's Vice President of AI Engineering, Jim Palmer. 
Deemed "Ai CSAT" (customer satisfaction score), Palmer told me that Dialpad's real-time, predictive engine for customer satisfaction; is one of a kind.
It is a part of the cloud communications firm's customer intelligence suite of tools. Essentially, Ai CSAT measures customer satisfaction through the words spoken on calls – looking to solve a real issue for CX teams that want to comprehend how satisfied or dissatisfied customers are. It does all this; in real-time: leveraging artificial intelligence to predict as much.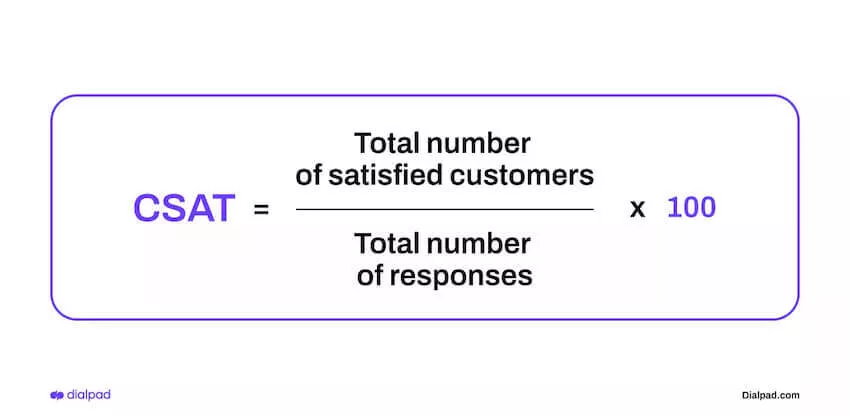 Palmer explains, telling me: "Dialpad Ai, when active, infers customer satisfaction in real-time from the call as if the customer responded to a survey themselves." Palmer claims that the solution is the UCC industry's first real-time predictive engine for customer satisfaction based on conversation data – which uses an advanced deep neural network to pull this off. 
Diving deeper into the solution's ins and outs, I explore why Dialpad has, once more, delivered a game-changer; when it comes to its efforts on the AI front.
What do CX Teams Get out of It?

Palmer believes that the need for such a tool can (be attributed) to the small percentage (less than 5%) of customers who usually respond to post-call surveys, creating a need for such a solution, according to data aggregated by the startup.  
"The customers who do, are often at the extreme ends of the happiness scale. Either they are very satisfied or very; irate," Palmer noted. 
With this in mind, he says; that CSAT scores from these individuals who reside at extreme ends of the spectrum; will likely skew the overall score and:
"Do not adequately represent the majority of a customer base." 
Regrettably, Palmer notes, many companies tend to tailor the customer experience to improve CSAT scores – based on what he calls this "flawed data collection model."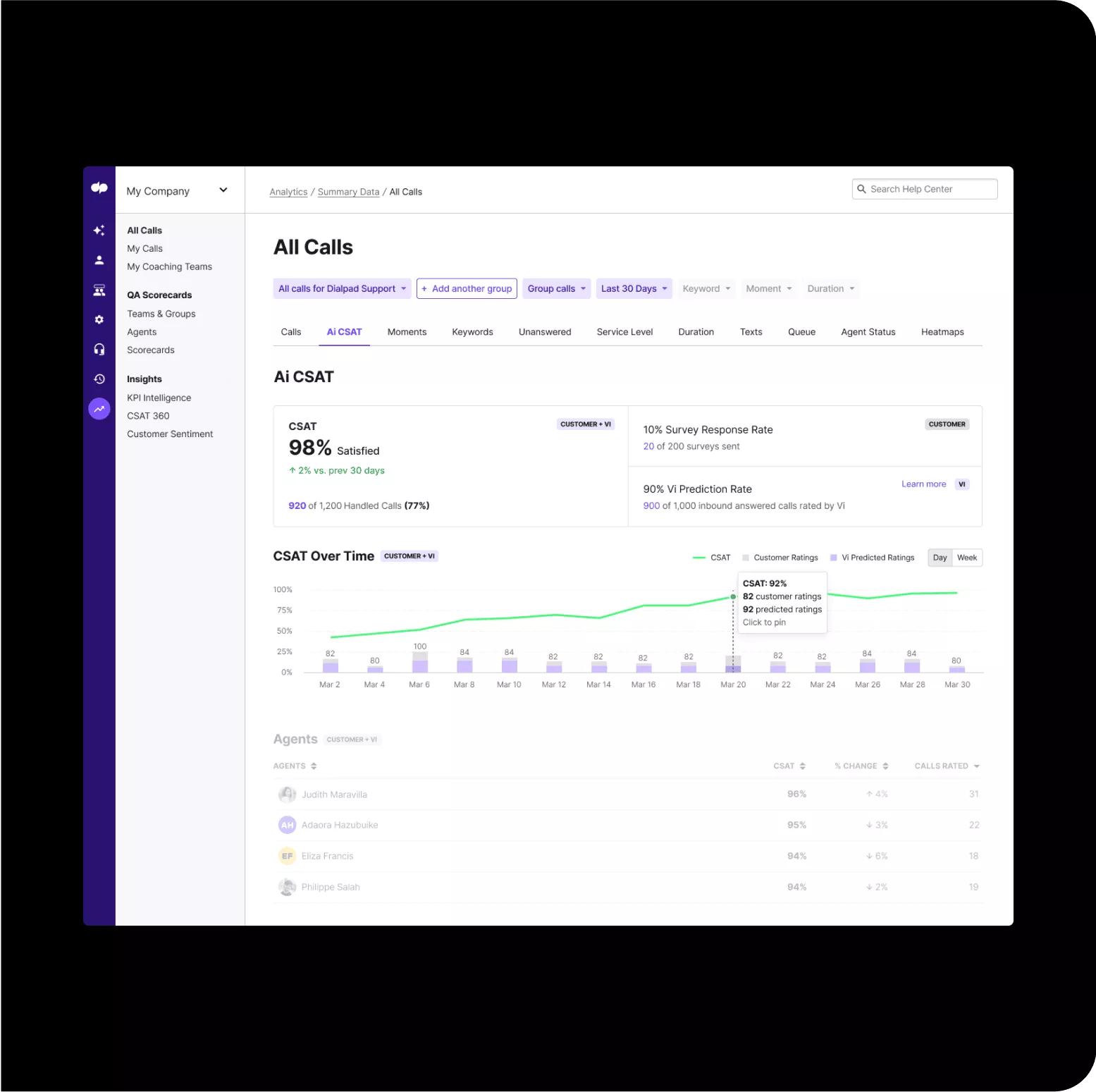 During a customer call via the Dialpad platform – data are automatically collected with Ai CSAT analyzing 100% of calls for customer satisfaction, offering up: what Palmer calls: " A much more complete and accurate representation." Again, Palmer explains: 
"This yields deeper insight into customer health and highlights more relevant agent coaching opportunities, leading the way for predicting customer churn."
Painting a more comprehensive and rich data profile: Palmer says that this experience can empower customer service teams to gather and act on valuable intelligence – and to actively drive optimizations within organizations. Palmer went on to say; that after years of continuous tweaks and billions of voice call minutes analyzed – benchmarking tests unveil the Dialpad Ai, transcription model, to be "the most accurate."
"It is even more accurate than Google's enhanced telephony model, Dialogflow," something Palmer maintains, holds for both keyword and general accuracy of customer calls. 
Promising Results, Even in the Early Stages
As for results: though the solution remains in its infancy, Palmer says that the firm has already seen how it has improved customer CX metrics. "Results from Dialpad's early-access customers include an increase in CSAT survey response rates from five to 75%," he shared. 
Some of Dialpad's customers reported witnessing a 15% improvement in CSAT scores and question and answer reduction. Coaching costs, he said, have been cut by as much as half – for some.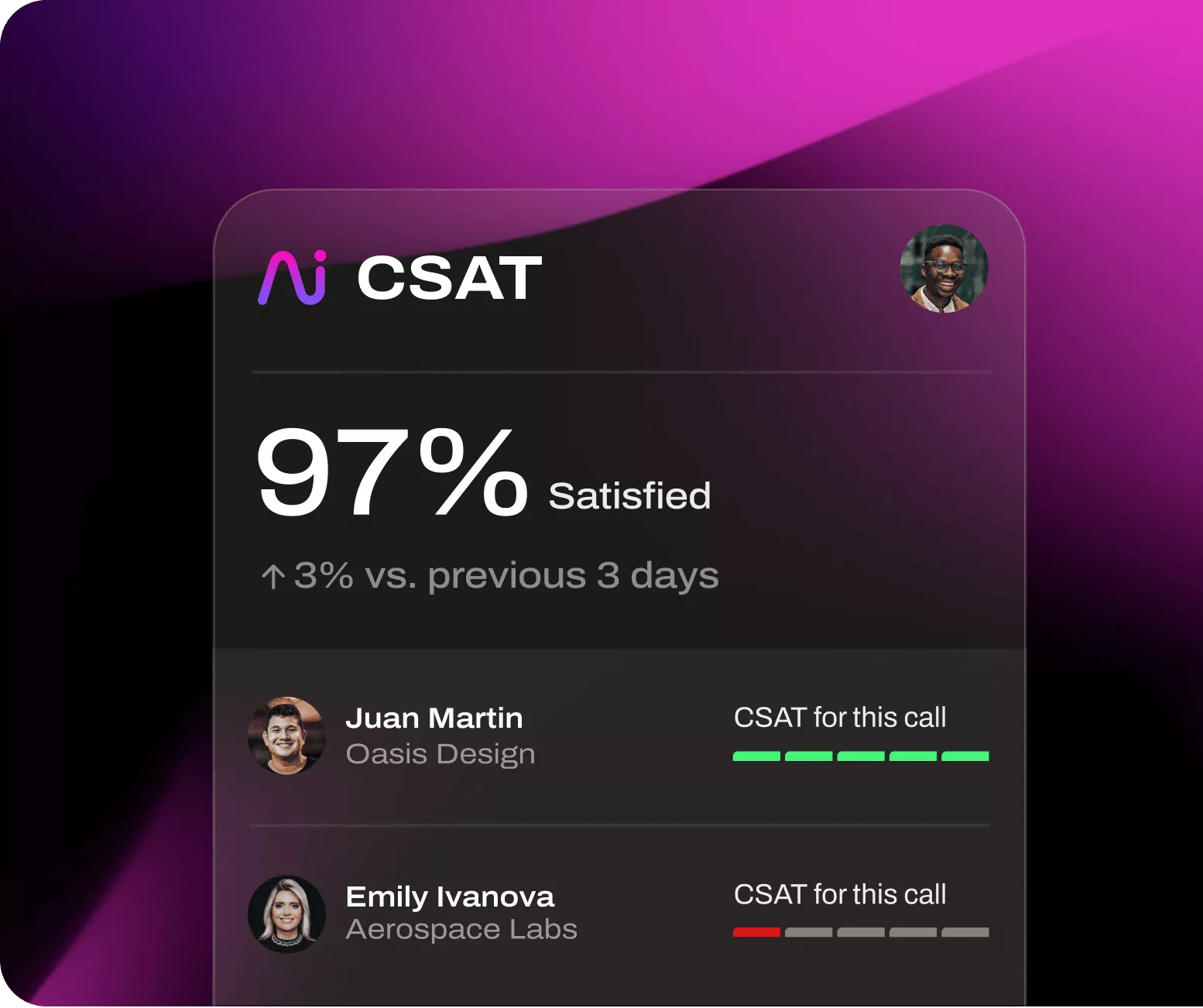 Palmer further shared that one contact center customer found that the average CSAT score from after-call survey responses was 24% lower before deploying Ai CSAT to "hear" from the customers who did not reply to the survey. 
"The broader answer revolves around the disturbing trend we observed where companies were designing their customer service operations using incomplete and inaccurate data — attempting to satisfy the lowest end of the CSAT spectrum while not considering the silent majority," Palmer concludes. 
AI, Engrained into Dialpad's DNA
Since the company's inception, AI has played a pivotal role in the cloud communications provider's technology. 
Touting its offering as the world's most advanced AI-powered contact center, Palmer said, since the beginning of Dialpad, its technology has included everything customers need to create "amazing customer experiences." Equipped with an uncomplicated customer setup process – and designed for a hybrid workforce, Dialpad's AI Contact Center supports most experiences from the pane of a single app. 
It has a robust real-time transcription engine, live call sentiment analysis capabilities, post-call summaries, etc. All this, according to Palmer, makes Dialpad unique, with him further noting: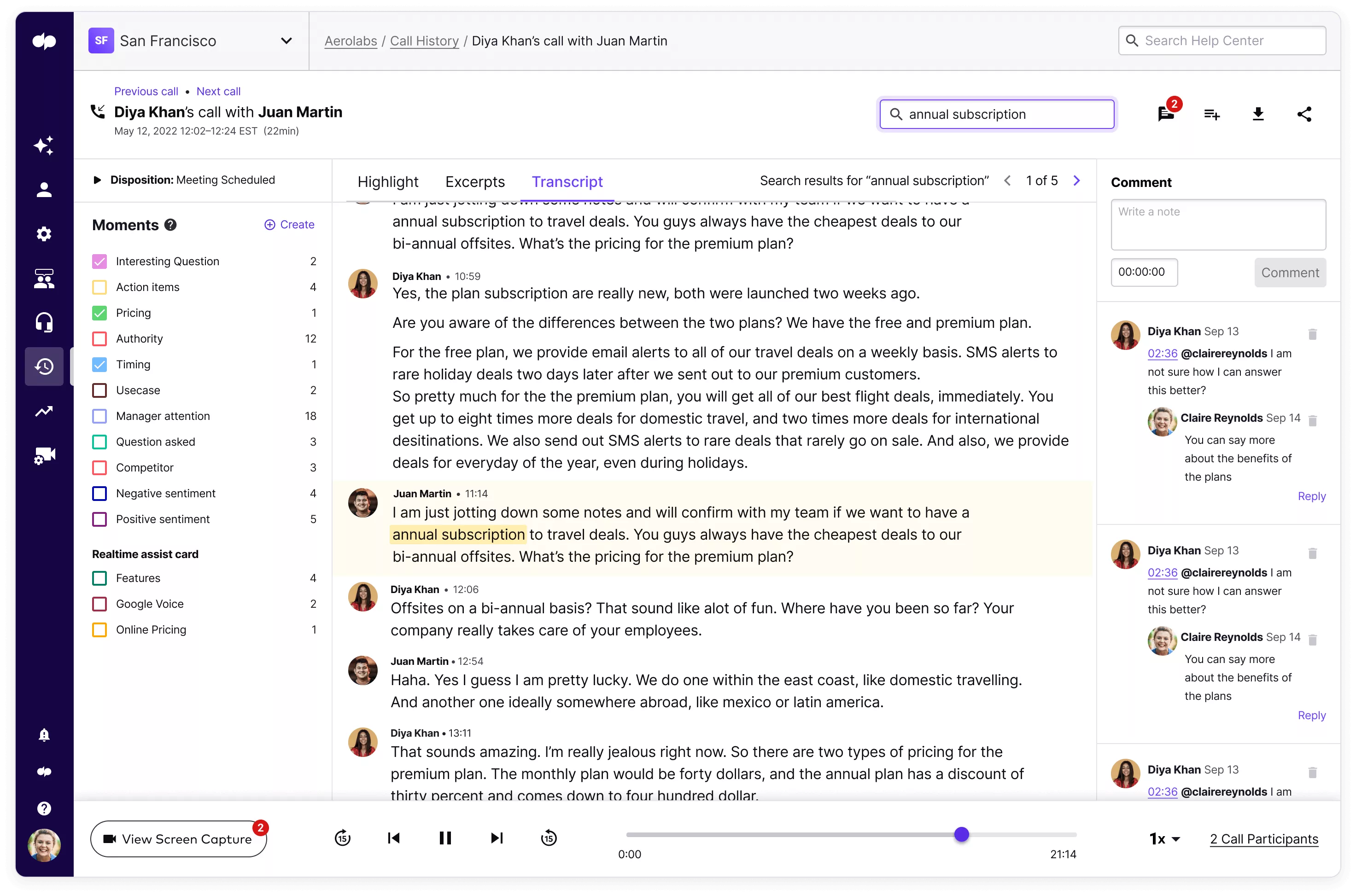 "Dialpad is driven by AI. It provides the straightest line from Point A to Point B. The result of AI is efficiency which is the key to success in communications; connecting the right people and enabling them to arrive at the most suitable solution; the first time." 
Dialpad is among many, including industry partakers, Sangoma, Vonage, Wildix, and Windstream, to be named in Gartner's Magic Quadrant Report for UCaaS in 2021, as niche players. With a solution comprised of Dialpad's talk and meetings, the cloud comms provider's technology offerings span telephony, video conferencing, and (of course) messaging. 
Acquisitions, Alliances, and More 
Following the 2020 acquisition of business collaboration conferencing platform, HighFive, Dialpad has made it its mission to compete with industry leaders like Zoom, which offers superior and free video conferencing systems. Back in March 2021, Dialpad announced a strategic UCaaS partnership with T-Mobile, breathing life into a new solution, T-Mobile Collaborate, powered by Dialpad. 
The deal is one of the company's largest to date: and extends something that other industry players have already done – a high-quality work-from-home product. You may recall that video conferencing firm BlueJeans was acquired by Verizon in May 2020 – giving it similar functionalities. 
The Dialpad-T-Mobile solution offers up; a feasible answer for those working from home and leverages the might of 5G connectivity to deliver on the promise of working from anywhere with a simple 5G connection. Dialpad has been busy over the past few years, and some forget that the company is still youthful.
Not to mention: it is a startup, not a mega enterprise like some of its competitors, or at least some of the firms it hopes to compete with.
Still, it delivers some of the most robust systems and has raised a hefty sum of funds from investors like T-Mobile and others who see the value in what it is hoping to pull off. Today, Dialpad works with some of the world's largest brands, including RE/MAX, WeWork, the Sacramento Kings, stripe, TED, Asana, HubSpot, and Uber.