Almost every business can immensely benefit by using the right CRM (Customer Relationship Management) software.
CRM software can include extremely far-reaching tools with multiple purposes that enable companies to nurture customer relationships and increase sales. These tools support marketing, collect and analyze data, simplify the sales process, and automate workflows. This process can enhance efficiency, boost collaboration, and grow the bottom line.
Using CRM software has many benefits. It's one of the most powerful ways to manage customers and a necessity for companies that understand the importance of a customer-centric business model for success.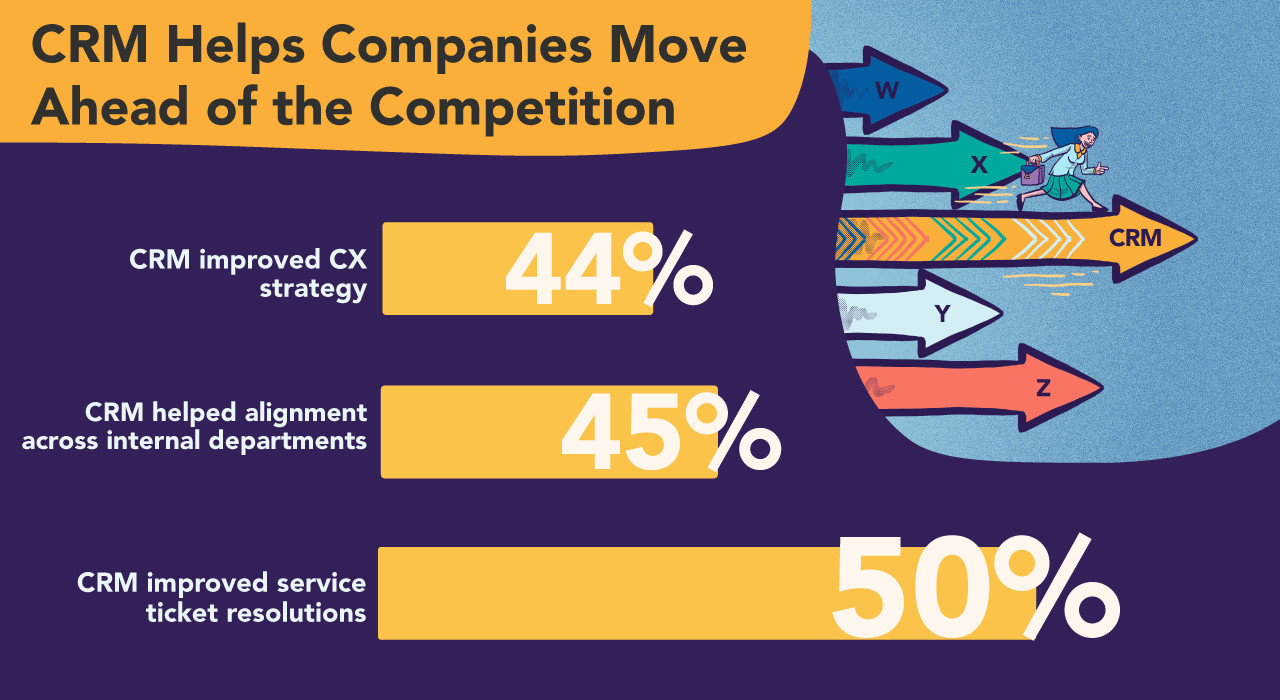 But which CRM software is right for your business?
Let's take a closer look at five different types of CRM systems:
Inbound CRM:

This system involves positioning business products with respect to their expertise or thought leadership using

inbound marketing techniques

. 

General CRM:

These tools provide standard features that revolve around the idea of improved customer service.

Fully Integrated CRM:

This system addresses all phases of the customer lifecycle, acting as a hub for customer interactions.

Operational CRM:

This software acts as a centralized CRM system that addresses a company's sales, marketing, and customer service functions.

Sales CRM:

This type of CRM software helps manage sales in particular and all touchpoints with customers throughout the sales process.
Keep reading to learn more about 25 of the best CRM software examples categorized by the functions they can perform.

1. HubSpot: Categorizes Buyers
HubSpot stands out in particular for the way it lets companies organize customers into specific categories, depending on their expectations. It allows the sales and marketing teams to focus on prospective buyers above all else.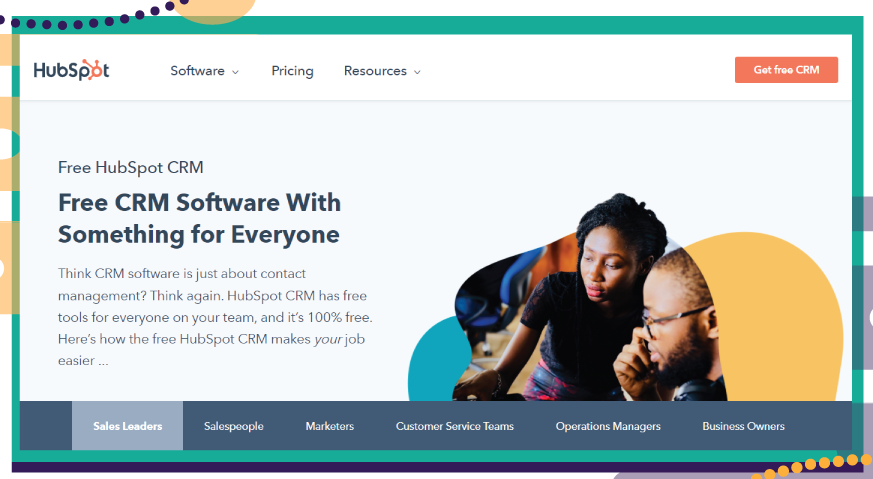 Top Features: Contact management, deal stages, daily dashboard, task management, content repository
Mobile CRM Enabled: Yes
Price: Starter ($45/month), Professional ($1,600/month), and Enterprise ($5,000/month)
2. Zoho: Manages Leads and Contacts
Zoho is a powerful tool that excels in its lead and contact management feature in particular. It allows companies to establish a solid synergy between their marketing and sales departments and streamline business processes to generate and nurture qualified leads. One of Gartner's Magic Quadrant reports named the company a Visionary in Lead Management.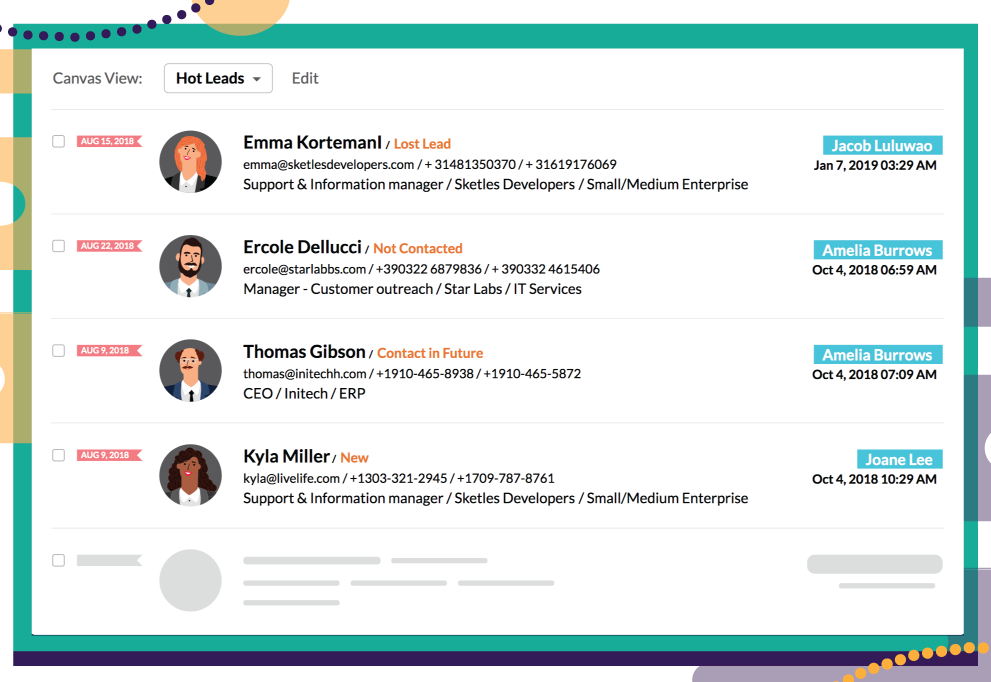 Top Features: Sales team automation, platform customization, marketing automation, team collaboration, automation, and process management
Mobile CRM Enabled: Yes
Price: Free, Standard ($14/month), Professional ($23/month), Enterprise ($40/month), Ultimate ($52/month), CRM Plus (starting from $57/user/month) 
3. Zendesk Sell: Makes Outreach Effortless
The Zendesk Sell CRM tool was designed with customer relationships in mind. It provides scripts and important analytical data like call count, duration, and, of course, results. It also has a power dialer that logs and records every single call. 
It does a particularly stellar job with its email intelligence, which seamlessly tracks email communication and offers activity reporting, real-time push notifications, and email template automation.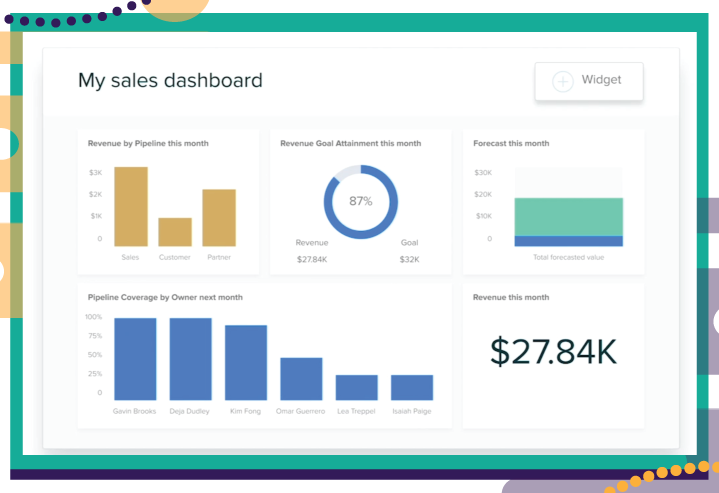 Top Features: Email tracking and automation, activity reporting, call analytics, contact management, prospect discovery, and verification
Mobile CRM Enabled: Yes
Price: Sell Team ($19/month), Sell Professional ($49/month), Sell Enterprise ($99/month) 
4. Nextiva: Unifies All Communication on One Platform
While most CRMs offer (and require) integration with other applications, Nextiva's CRM is attractive because it manages all the business communication, from email and chats to phone calls, from a single CRM platform. 
That means you don't need to integrate any third-party tools to increase sales, streamline the workflow, or provide customer service. Nextiva enables companies to resolve customer issues 67% faster thanks to its powerful CRM solution.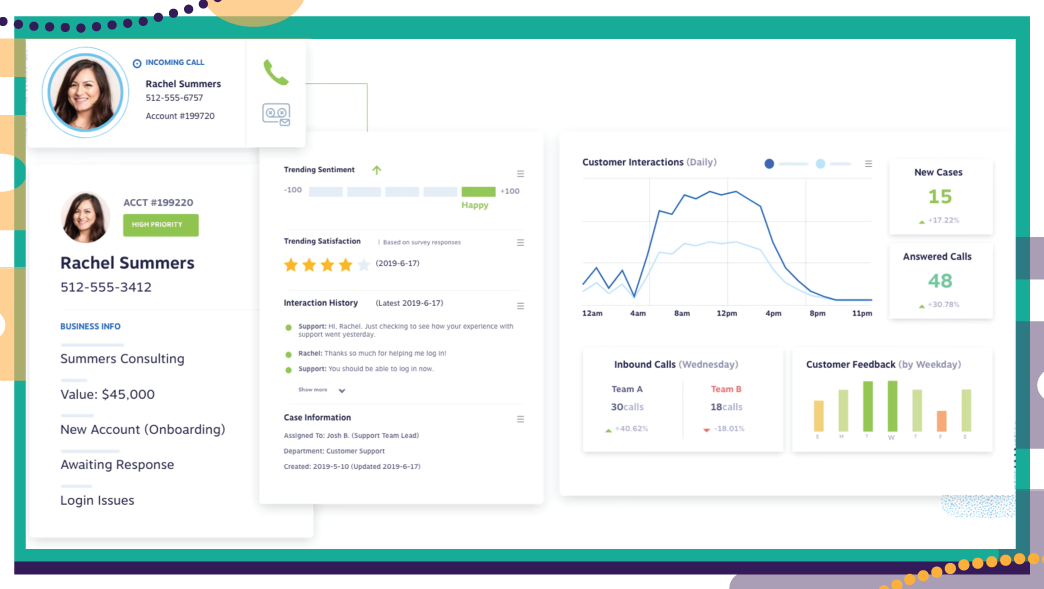 Top Features: Intelligent case routing, VoIP, UCaaS, CCaaS, workflow automation, multichannel support, artificial intelligence, customer journey mapping
Mobile CRM Enabled: Yes
Price: Flexible price plan based on company size 
5. Monday: Is Entirely Customizable
Every business is unique, even those within the same industry. Using a CRM solution that's a perfect fit can boost efficiency and drive business. Monday's CRM comes with ready-made templates which can be tailored entirely depending on your process, workflow, and pipeline thanks to its third-party integrations, custom automation, and an intuitive drag-and-drop interface.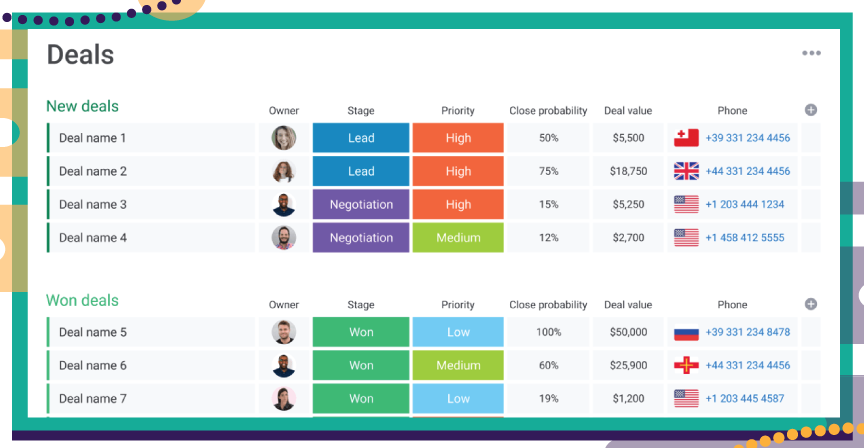 Top Features: Centralized data, pipeline management, customizable dashboards, workflow automation, customer tracking
Mobile CRM Enabled: Yes
Price: Individual (free), Basic ($8/month), Standard ($10/month), Pro ($16/month) 

6. Scoro: Ensures Full Use of Workforce
Scoro is a general CRM that combines a lot of great features. It stands out in particular for optimizing team utilization capabilities. 
It enables companies to review capacity to ensure that everyone on the team is utilized correctly, makes hiring or restructuring decisions according to real-time data, and allocates resources based on current availability. It boosts not only efficiency but also employee engagement.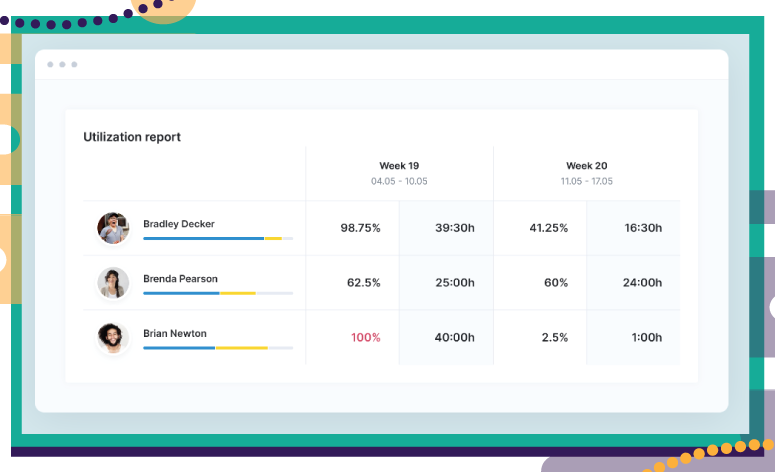 Top Features: Multiple project timeline, Gantt chart, and dependencies, task board, task bundles, project templates
Mobile CRM Enabled: Yes
Price: Essential ($26/month), Standard ($37/month), Pro ($63/month), Ultimate (custom quote) 
7. Creatio: Boosts Lead Generation
Creatio has powerful marketing functions proven to boost customer retention and lead generation as it offers businesses a holistic view of their customers' needs and preferences. As a result, they can develop targeted communication sequences and efficiently manage complex marketing campaigns, so you reach your target with the right message at the right time on the right communication channel.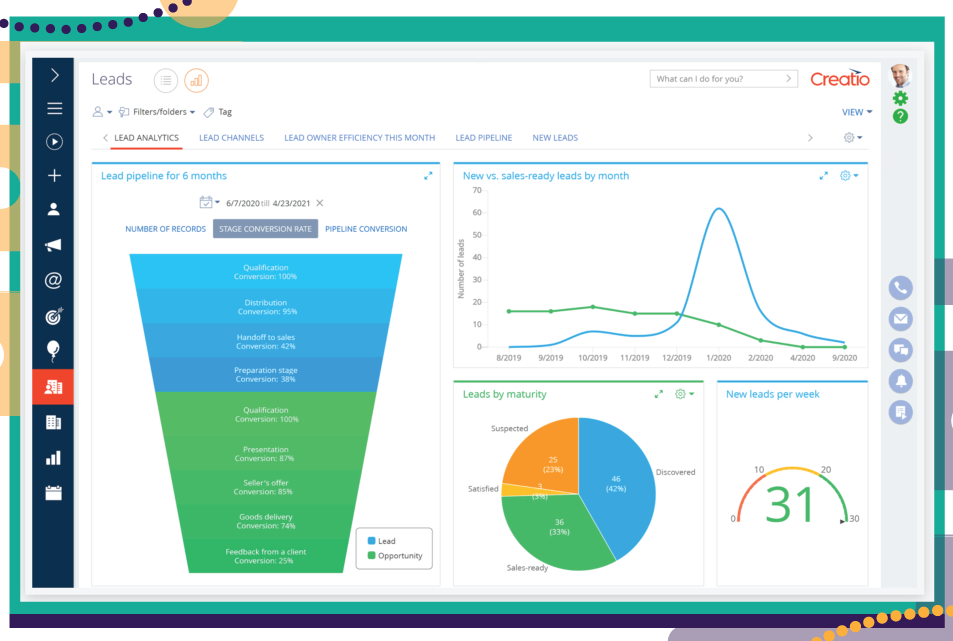 Top Features: Email marketing, landing pages integration, collaboration tools, lead management, field sales management
Mobile CRM Enabled: Yes
Price: Variable pricing for different features.
8. Sugar CRM: Improves Agent Productivity
Sugar's effortless CRM software goes above and beyond, giving companies everything they need to offer an extraordinary customer experience and streamline customer service processes. 
It routes the cases intelligently, identifies customer sentiment, provides seamless support across several channels, and lets customers enjoy a unique branded portal experience. Giving you the CRM tools to focus on customer interactions ultimately impacts the bottom line.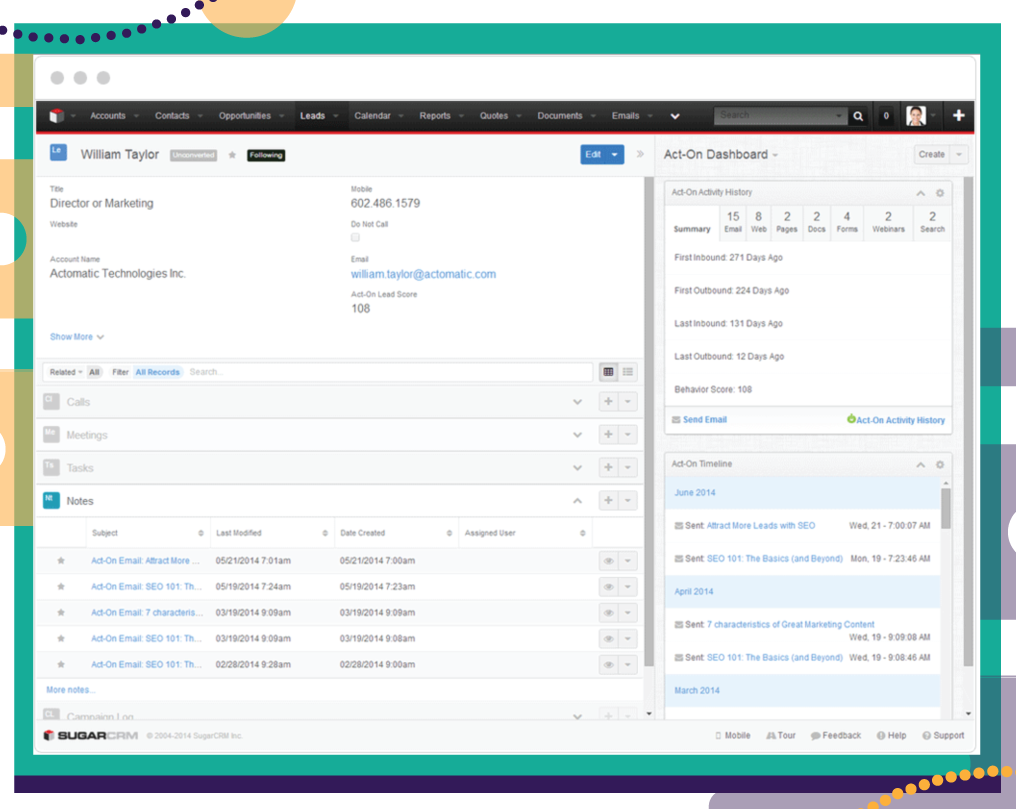 Top Features: Quote management, sales forecasting, multilingual and multi-currency support, case management and bug tracking, social media integration
Mobile CRM Enabled: Yes
Price: Professional ($52/month), Enterprise ($85/month), Serve ($80/month), Market ($1,000/month) 
9. NetSuite: Makes Better Sales Predictions
NetSuite provides valuable features, including streamlining marketing campaign execution on multiple channels, improving forecast and sales pipeline visibility, and streamlining the sales process. The goal is to give the sales team visibility on every aspect of the customer relationship. Users can expect better collaboration, increased efficiency, and more accurate predictions.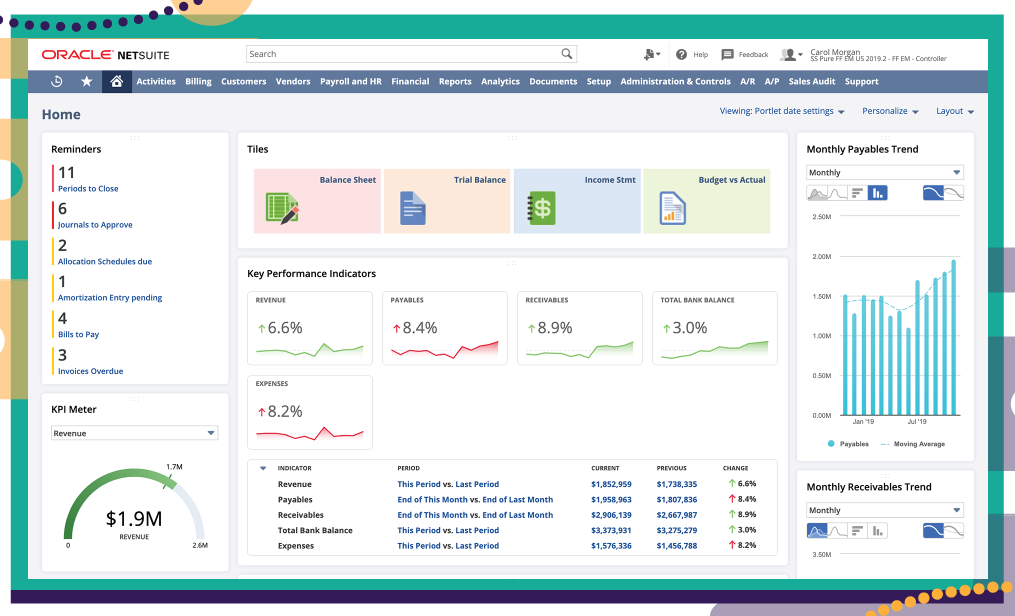 Top Features: Opportunity management, quote management, sales forecasting, marketing automation, reporting, and analytics
Mobile CRM Enabled: Yes
Price: Annual license fee based on business size and requirements.
10. Apptivo: Monitor/Analyze Sales Performance
Apptivo's performance dashboard for sales tracking stands out as it allows companies to monitor and analyze sales performance. The win-loss analysis can enable them to determine the reasons for losses and who's contributing positively to the team. These features can help businesses make strategic decisions.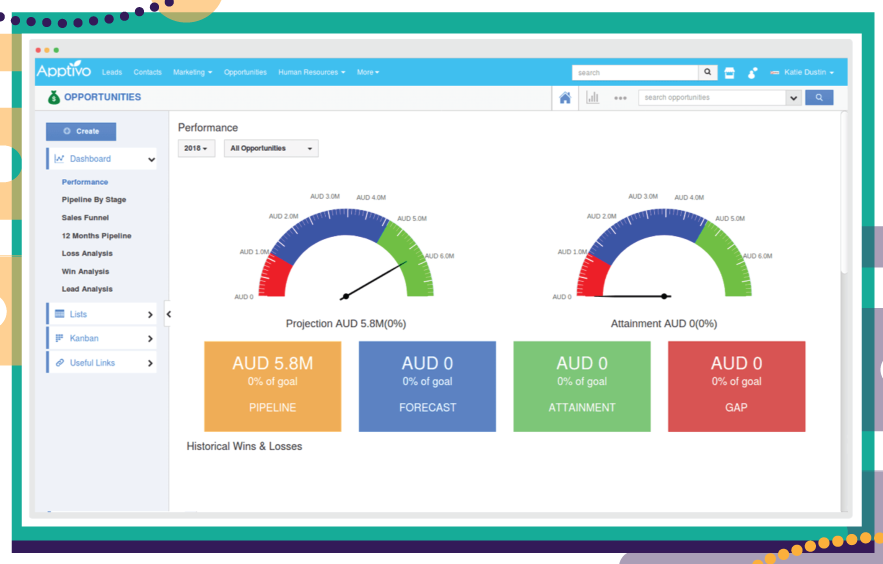 Top Features: Lead capture, customize apps, G-suite integration, project management, invoicing
Mobile CRM Enabled: Yes
Price: Lite ($8/month), Premium ($12/month), Ultimate ($20/month), Enterprise (custom quote)

11. MS Dynamics 365: Holistic Customer Journey
Whether you're to streamline sales or customer service, Microsoft Dynamics 365 has features that are perfect for your business. 
In particular, it excels in marketing, allowing you to engage customers in real-time, offer a holistic, personalized customer journey using artificial intelligence, and connect with them via an adaptable, unified platform. Developing a customer experience strategy with these aspects in mind can really make a difference.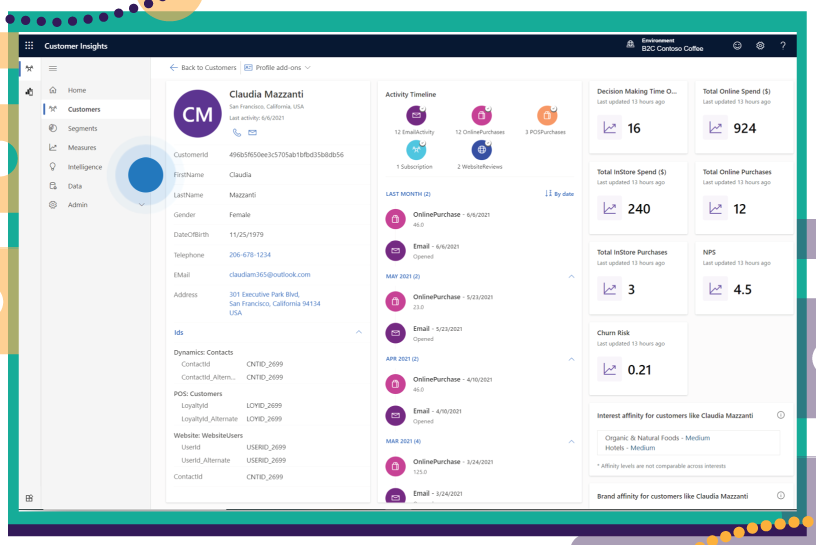 Top Features: AI, sales pipeline management, upselling and cross-selling, customer service automation, appointment reminders
Mobile CRM Enabled: Yes
Price: Variable pricing for different features.
12. Work[etc]: Tracks Leads Across the Business
This cloud-based CRM software offers companies a one-stop shop for all of their marketing, sales, and customer service needs. Small but mighty, Work[etc] automates and manages sales and lead tracking, creates custom workflows, allows sales teams to collaborate and discuss lead opportunities, and provides accurate reporting for the sales pipeline.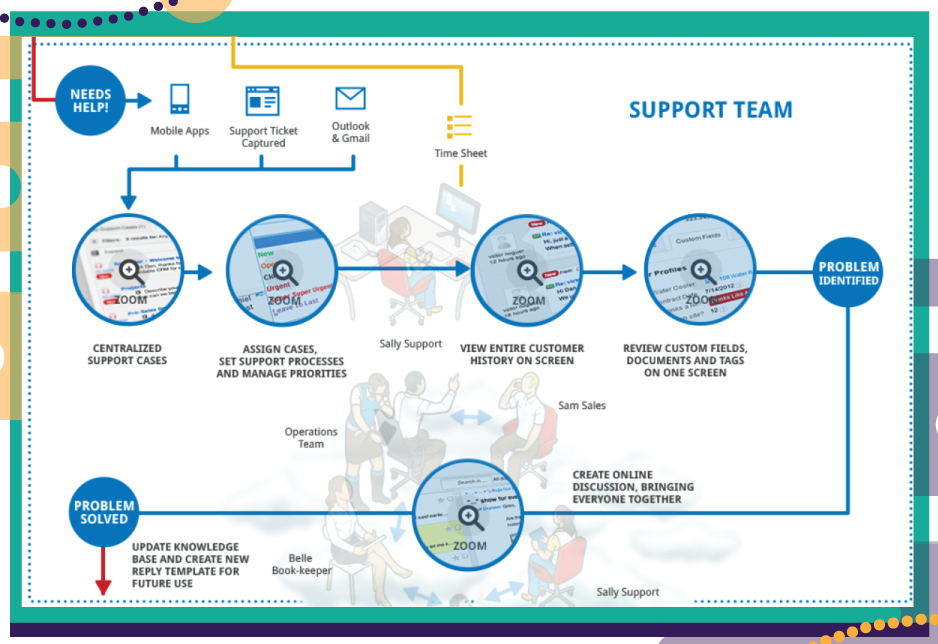 Top Features: Customer account history, project management, client access, sales pipeline and custom reporting, project budget tracking, custom sales processes.
Mobile CRM Enabled: Yes
Price: Starter ($78/month), Team ($195/month), Foundations ($365/month).
13. Copper: Facilitates Pipeline Management
Copper is an immensely scalable CRM tool. Copper allows you to manage your pipeline better by visually tracking its health, managing sales teams from anywhere, obtaining real-time visibility into performance, and creating as many drag-and-drop pipelines as you need. Users can get a positive return on their investment faster with Copper than with any other CRM out there.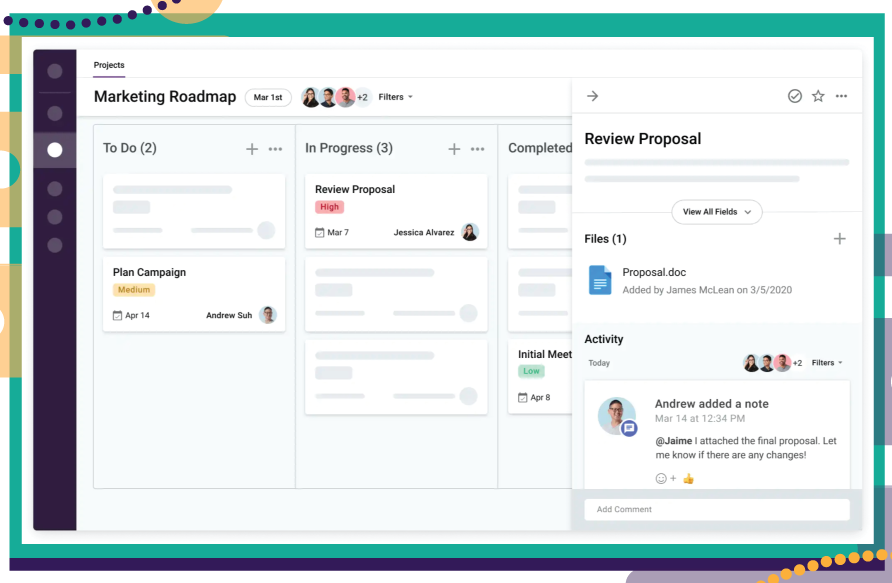 Top Features: Email engagement tracking, personalized lead outreach, workflow automation, lead tracking, sales management
Mobile CRM Enabled: Yes
Price: Basic ($25/month), Professional ($59/month), Business ($119/month).
14. Streak: Manage Everything From The Inbox
This CRM for Gmail lets you manage any workflow, from sales and support to project management and hiring, right from your inbox. 
You can design custom views of your pipeline and track absolutely everything. You can set it to know when someone sees your message, send personalized mass emails, build a library of email templates, and split conversations when topics branch out.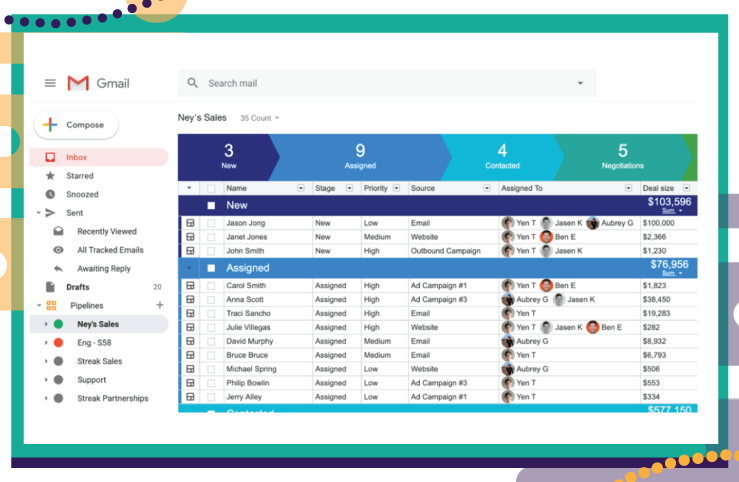 Top Features: Lead tracking, resume and candidate tracking for HR, automatic email sharing, shared and private pipelines, custom billing
Mobile CRM Enabled: Yes
Price: Free ($0/month), Solo ($15/month), Pro ($49/month), Enterprise ($129/month)
15. EngageBay: Helpdesk Solutions
EngageBay does it all, but it really takes the cake when it comes to helpdesk solutions. The ticket automation and management functions allow users to resolve queries quickly and provide excellent support. 
The live chat software provides instant help, which helps drive conversions. Customers can also be tracked, allowing users to craft a more personalized approach when dealing with them.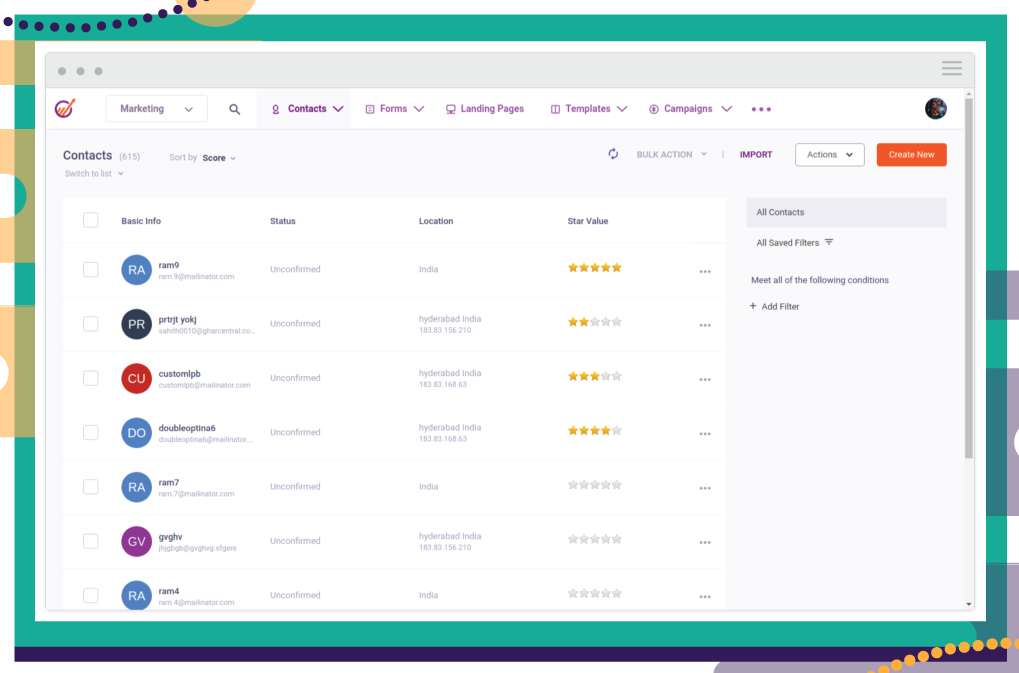 Top Features: Contact management, sales automation, deal management, chat form customization, email template builder
Price: Free ($0/month), Basic ($10.39/month), Growth ($19.99/month), Pro ($39.99/month)

16. Insightly: Helps Understand Complex Relationships
Insightly's flexible record linking function allows companies to better understand complex customer relationships by linking emails, customers, and important records within a single database so important information are easy to find. Likewise, Insightly makes it easy to understand interactions between departments, teammates, and partners. It's also worth noting that Insightly integrates with a very long list of apps.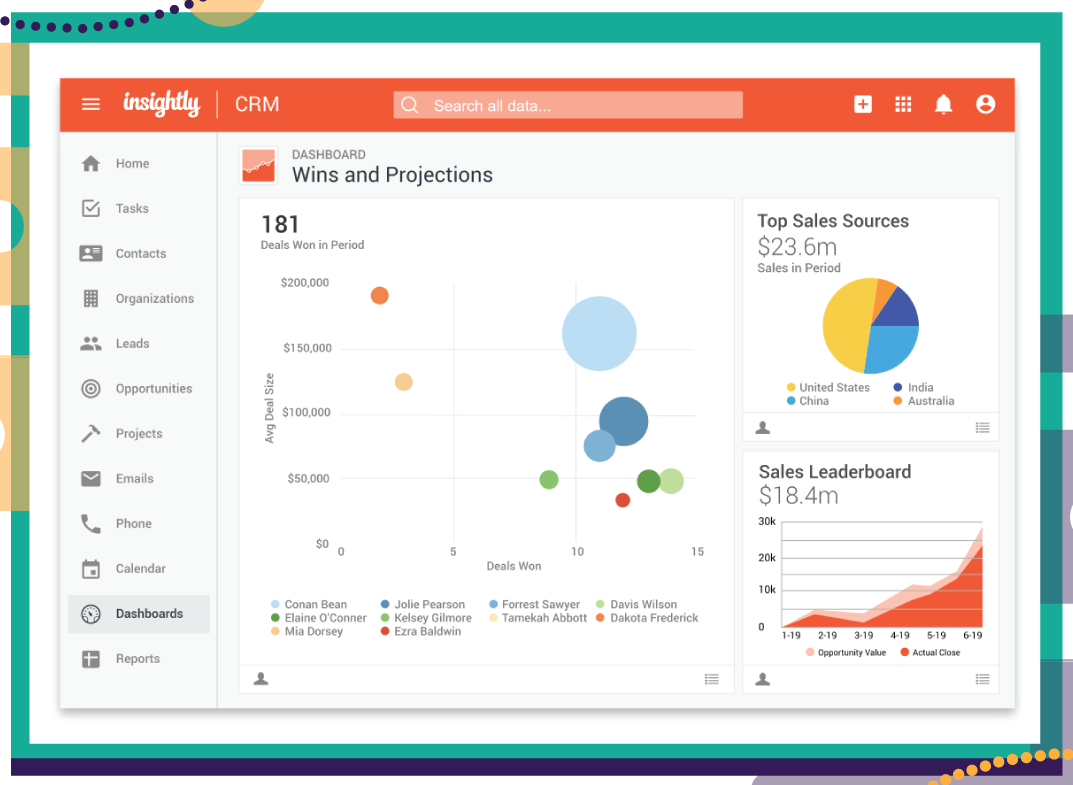 Top Features: Custom apps, task assignments, contact and customer data management, tracks sales leads, automatic email reminders
Mobile CRM Enabled: Yes
Price: Plus ($29/month), Professional ($49/month), Enterprise ($99/month)
17. Agile CRM: Enhances Customer Support Experience
Agile CRM offers a range of robust help desk automation features to help companies resolve every ticket in the shortest possible time. 
It categorizes tickets and routes them to the right group, receives alerts when ticket resolution times exceed their due date, and automates workflows based on ticket labels as a way to streamline customer support. These features, among others, set Agile apart and allow companies to offer a positive customer support experience, which is vital in today's marketplace.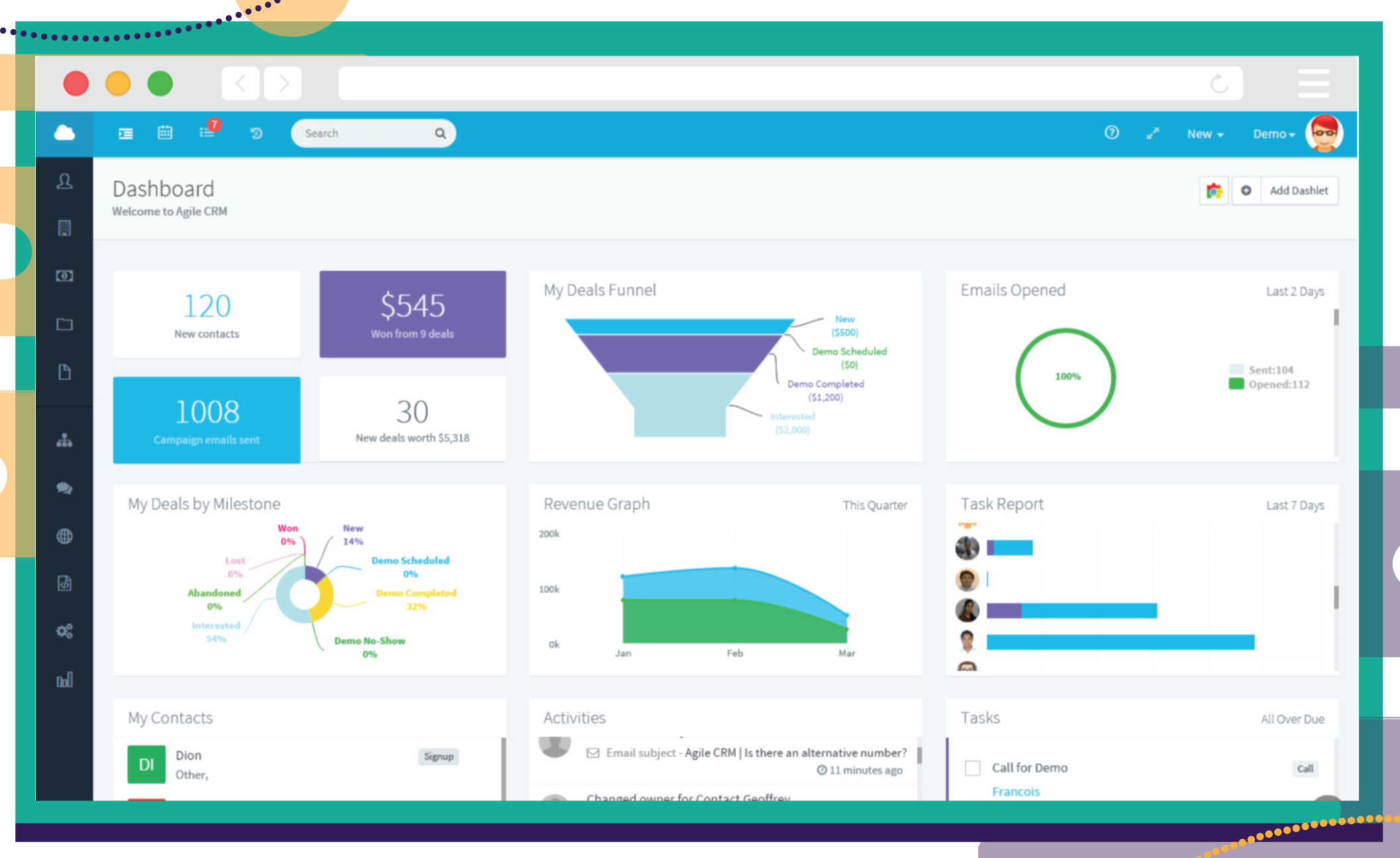 Top Features: Email marketing, reporting and statistics, third-party integrations, reporting/analytics, and activity dashboard.
Mobile CRM Enabled: Yes
Price: Free, Starter ($8.99/month), Regular ($29.90/month), Enterprise ($47.99)
18. Really Simple Systems: Realtime Customer Behavior Insight
The marketing analytics feature of Really Simple Systems goes above and beyond expectations as your marketing activity feeds right into the CRM, providing immediate insight. 
This CRM makes it easier to determine everything from your cost per lead and opportunity to your cost per sales and, therefore, your ROI. Performance can also be measured individually and across all campaigns, making it easy to measure your success rate by tracking click-throughs, leads, and opportunities.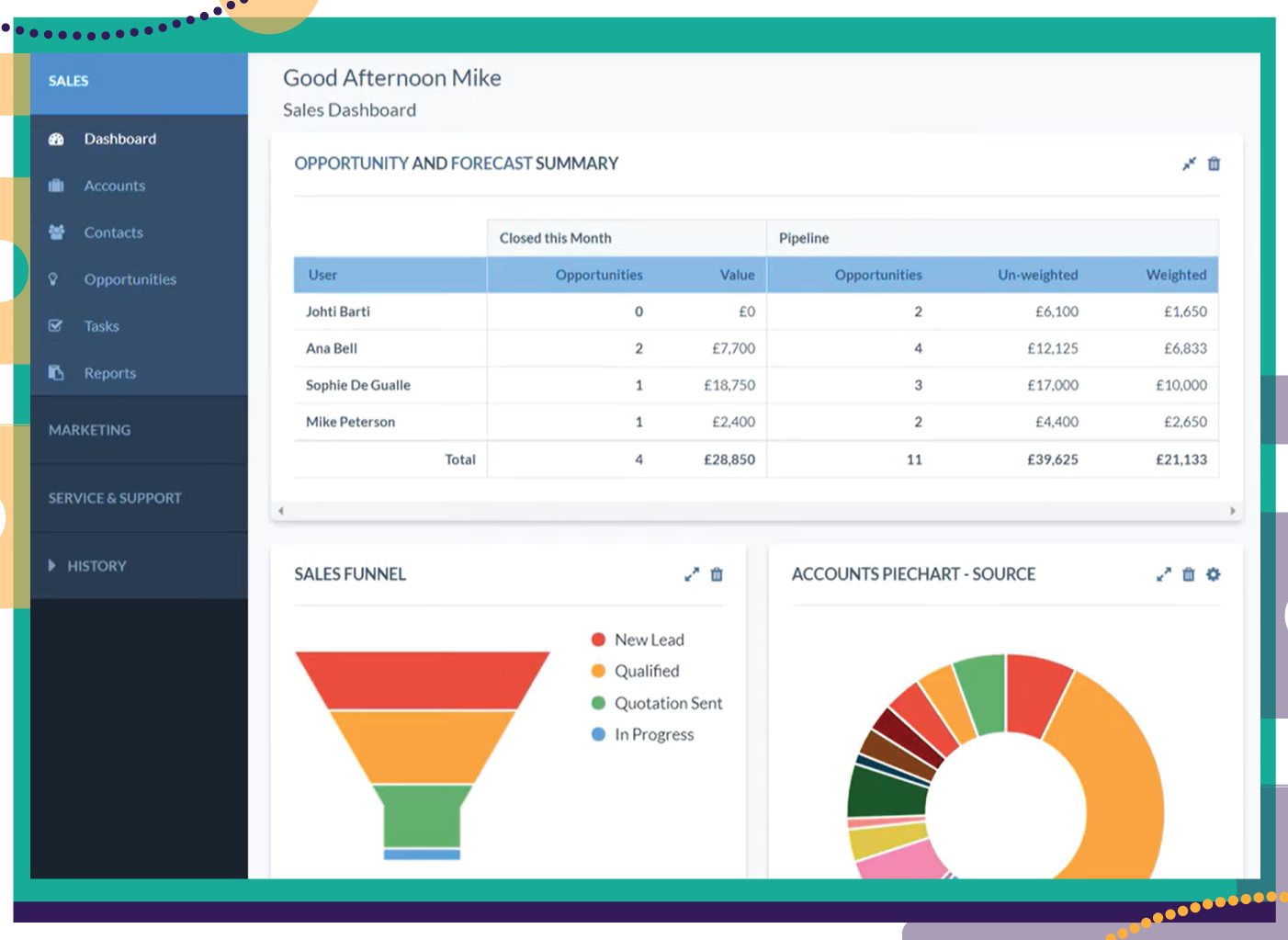 Top Features: Contact and sales pipeline management, sales quotations, lists and segmentation, case management, email integration
Mobile CRM Enabled: Yes
Price: Free, Starter ($14/month), Professional ($30/month), Enterprise ($46/month)
19. Keap: Automates Processes
If there's one thing Keap (formerly Infusionsoft) does exceptionally well, it's automating repeatable business processes, which saves around 10 hours of work per week. 
For example, emails and other marketing actions are triggered by client actions, clients are sent invoices, and they can pay in one click. Additionally, contacts can be segmented and sent to the corresponding marketing campaigns, automatically moving leads through the funnel.
Top Features: Reporting and analytics, sales and marketing automation, payments and invoicing, email marketing, lead capture
Mobile CRM Enabled: Yes
Price: Lite ($79/month), Pro ($169/month), Max ($199/month) 
20. Capsule: Provides Superior Sales Performance Analytics
Capsule's sales reports provide an extraordinary amount of insight as they include opportunities lost and won, pipeline leaks, and how long it takes individuals to close a sale. They also indicate how much time is spent on each phase of the process, the average size of deals, and lost sales. 
Getting such a detailed overview of this department helps companies leverage their strengths more and improve their weaknesses for better business results.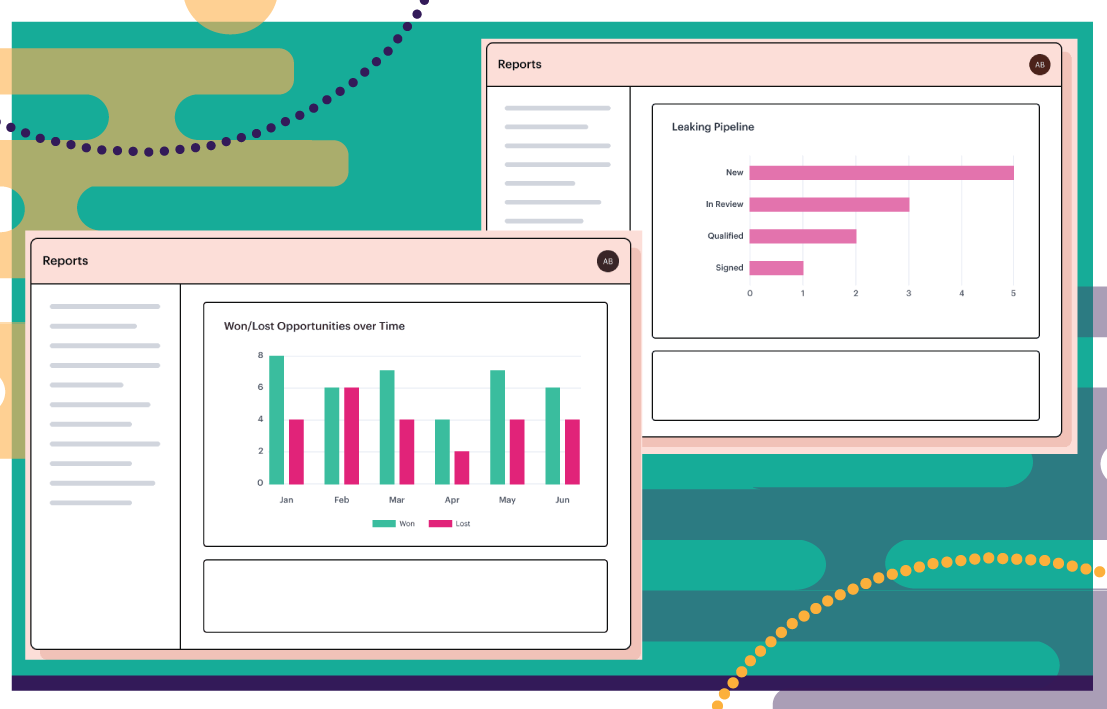 Top Features: Opportunity filters, pipeline dashboard, task automation, task reminder emails, advanced sales reports
Mobile CRM Enabled: Yes
Price: Professional ($18/month), Teams ($36/month), Enterprise ($54/month)

21. Pipedrive: Offers Extensive Sales Features
Pipedrive is a sales management tool that provides users with analytics, customization, and automation features with a unique approach that allows them to visualize their pipeline and perfect their processes. Their CRM system revolves around the concept of activity-based selling. After using it for one year, users can close 28% more deals on average.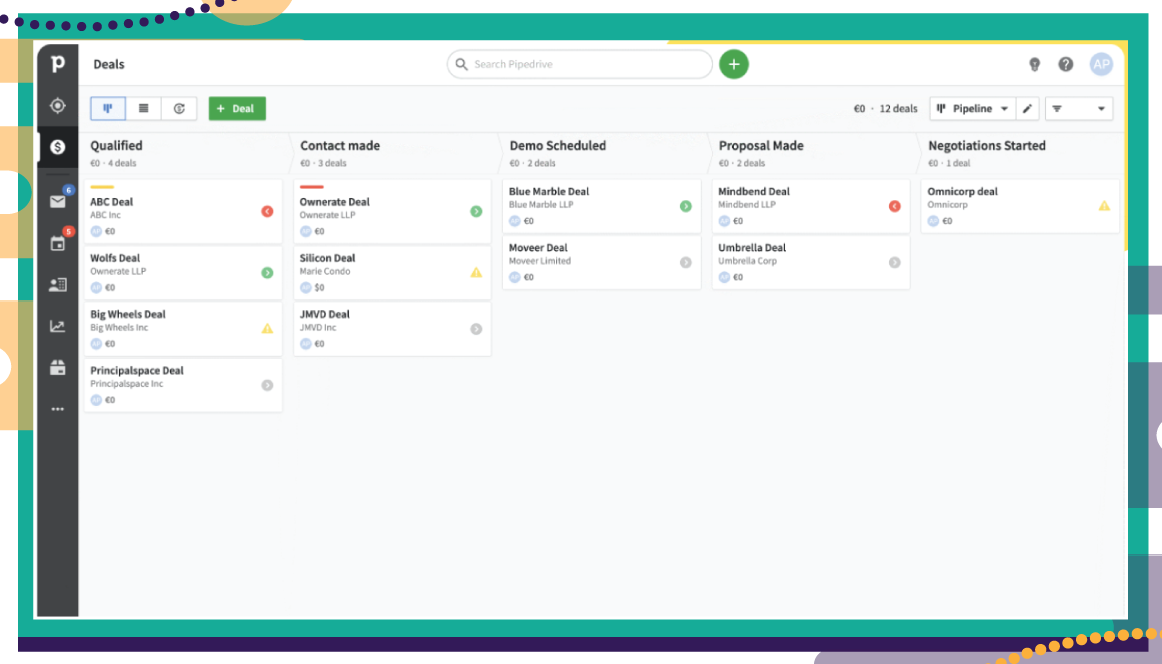 Top Features: Google apps integration, goal setting and reporting, contact history, email integration, tracking, and lead nurturing.
Mobile CRM Enabled: Yes
Price: Essential ($12.50/month), Advanced ($24.90/month), Professional ($49.90/month), and Enterprise ($99.00/month)
22. Salesforce: Converts Leads Faster
Salesforce Sales Cloud has superior lead management features, allowing users to convert more leads into real opportunities. The rich activity timelines offer up-to-date information, lead tracking shows where leads come from, and automatic lead scoring and routing options let you assign leads to the right salespeople. Companies using Sales Cloud report a 27% boost in win rate, a 34% increase in sales revenues, and a 52% increase in lead volume.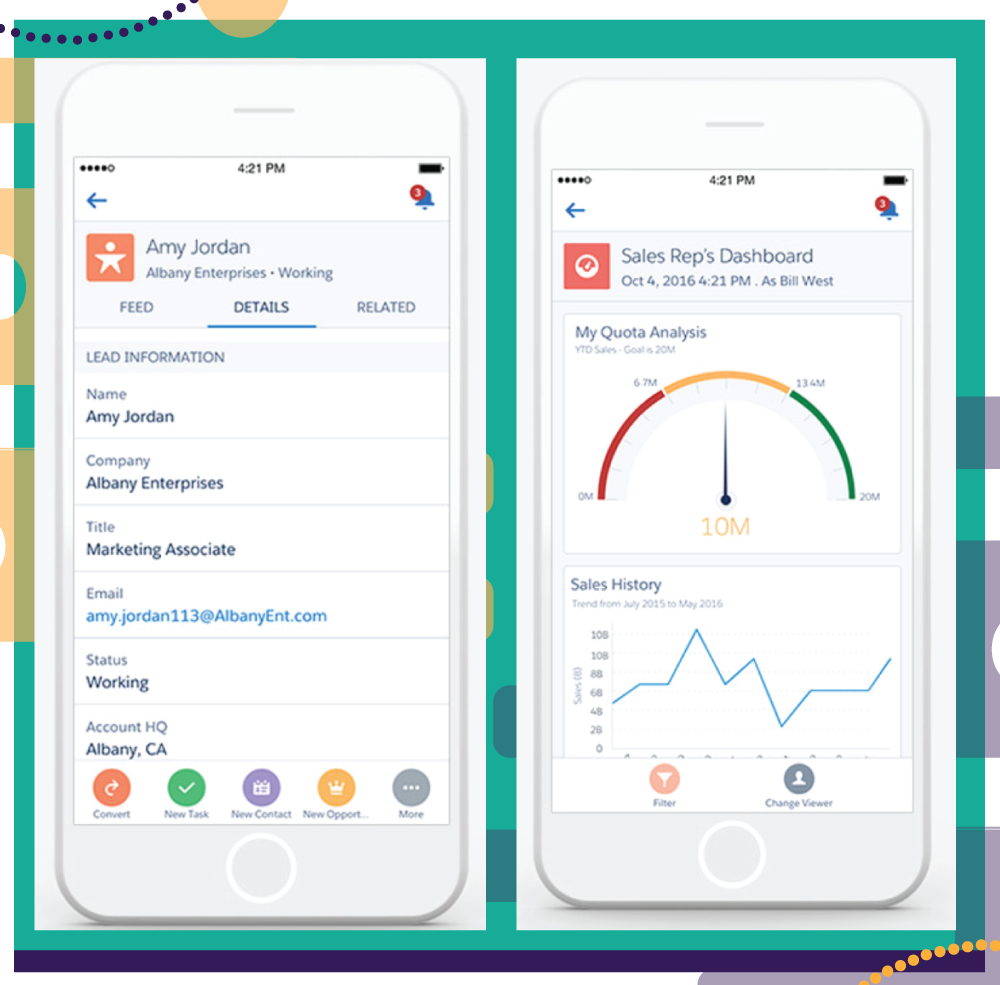 Top Features: Account and contact management, opportunity management, lead management, pipeline and forecast management, reports and dashboards
Mobile CRM Enabled: Yes
Price: Essentials ($25/month), Professional ($75/month), Enterprise ($150/month), Unlimited ($300/month) 
23. Close: Provides Multiple Pipeline Views
Close is a sales-driven CRM that excels at providing companies with an interactive view of multiple pipelines for different teams, sales processes, and products. You can improve forecasting and develop more accurate sales projections by dragging and dropping to arrange the workflow. As a result, you can get closer to crushing your revenue goals.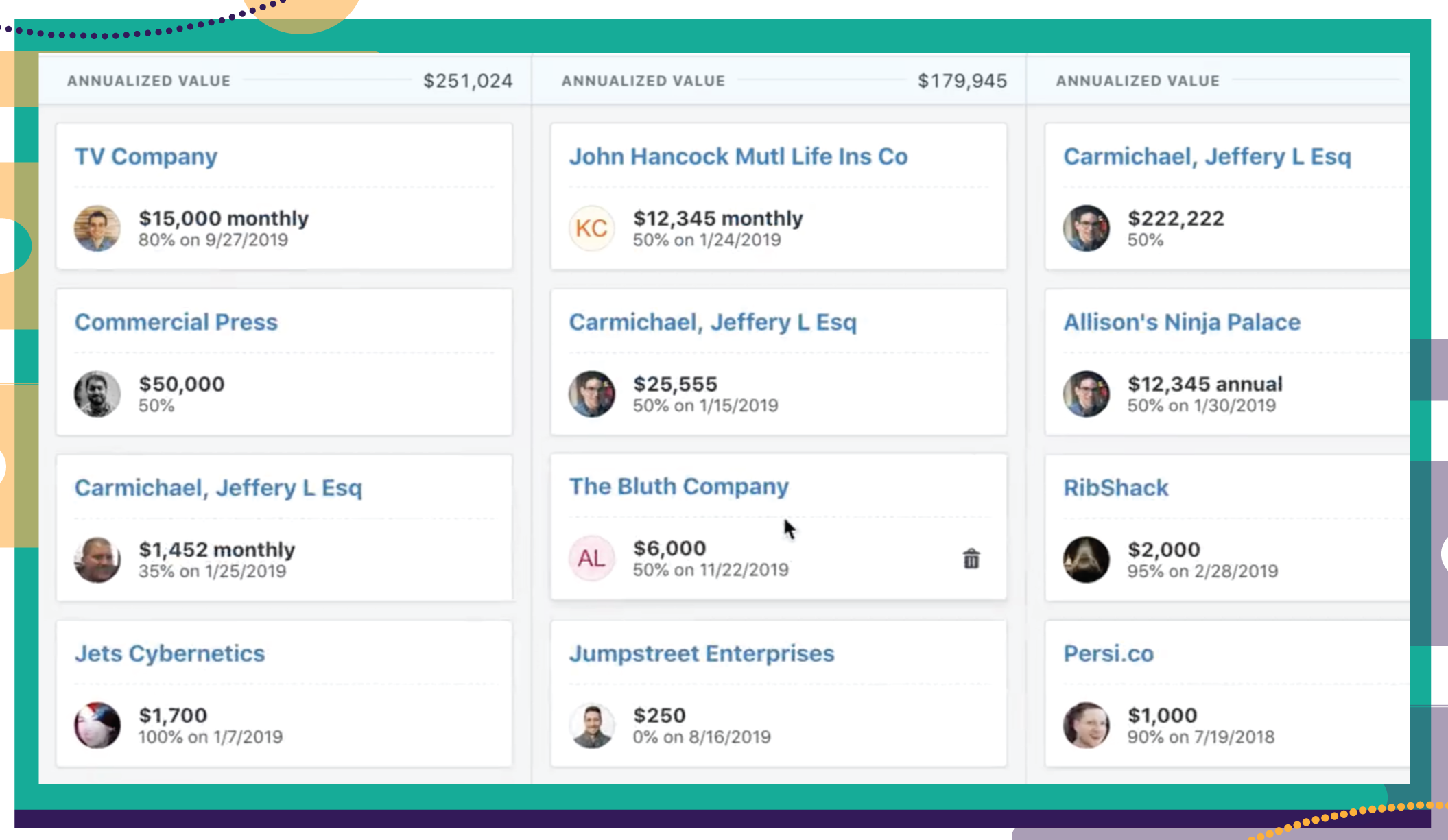 Top Features: Pipeline views, activity, and task management, API and Zapier access, storing and tracking leads and opportunities, and sales automation.
Mobile CRM Enabled: Yes
Price: Starter ($29/month), Basic ($69/month), Professional ($99/month), and Business ($149/month)
24. Freshworks: Efficiency with Artificial Intelligence
Freshworks CRM for sales, Freshsales, incorporates a powerful conversational AI option called Freddy, allowing companies to enhance their revenue predictability with dynamic forecasting. It sets up custom bots to automate chat messages, assigns scores to all contacts, and uses customer engagement and historical data to offer deal insights. The AI feature has helped users improve sales conversions by 50%.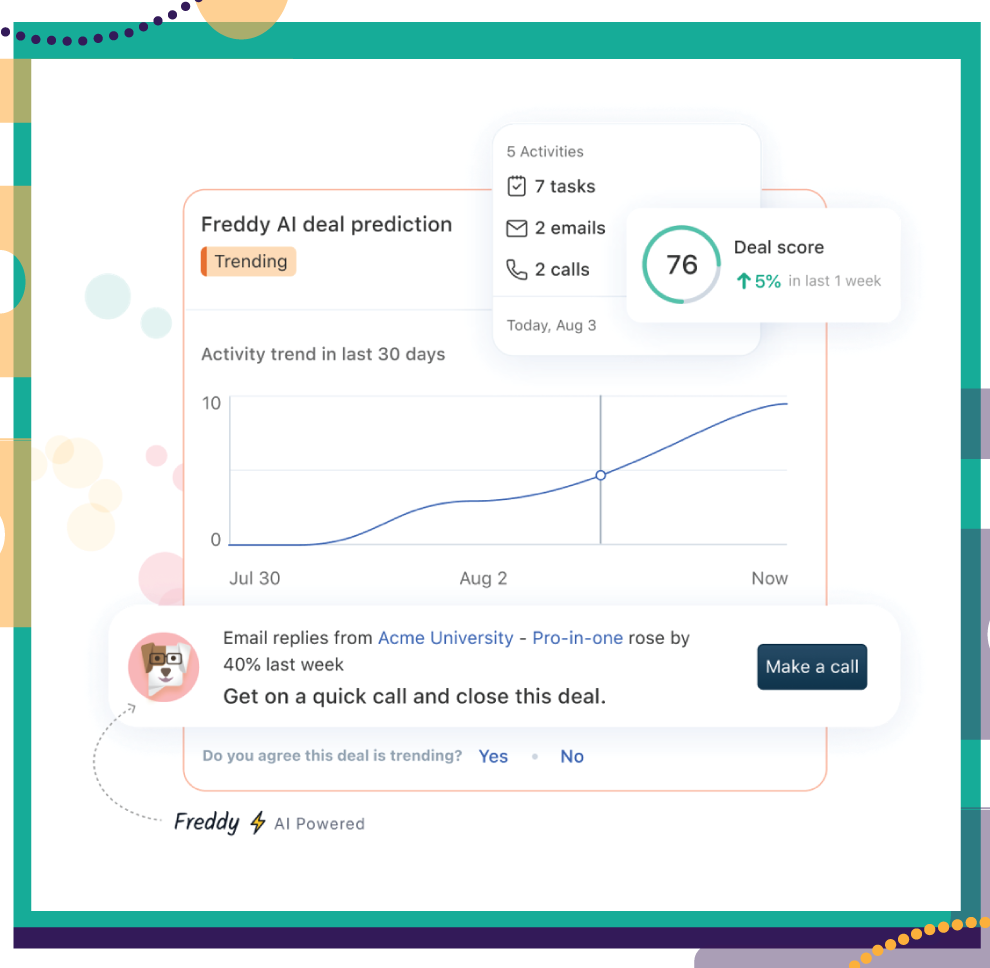 Top Features: Task management, sales sequences, contextual collaboration with Slack, custom modules, custom sales activities
Price: Free, Growth ($15/month), Pro ($39/month), Enterprise ($69/month)
25. Salesmate: Offers More Personalization
Salesmate allows companies to add their personal touch into the sales process, sending emails and texts, making calls, and conducting follow-ups in an automated and personalized way. It includes everything from voicemail drop and bulk emails to email tracking. Most Salesmate clients report an average increase in their deal closure rate of 35%.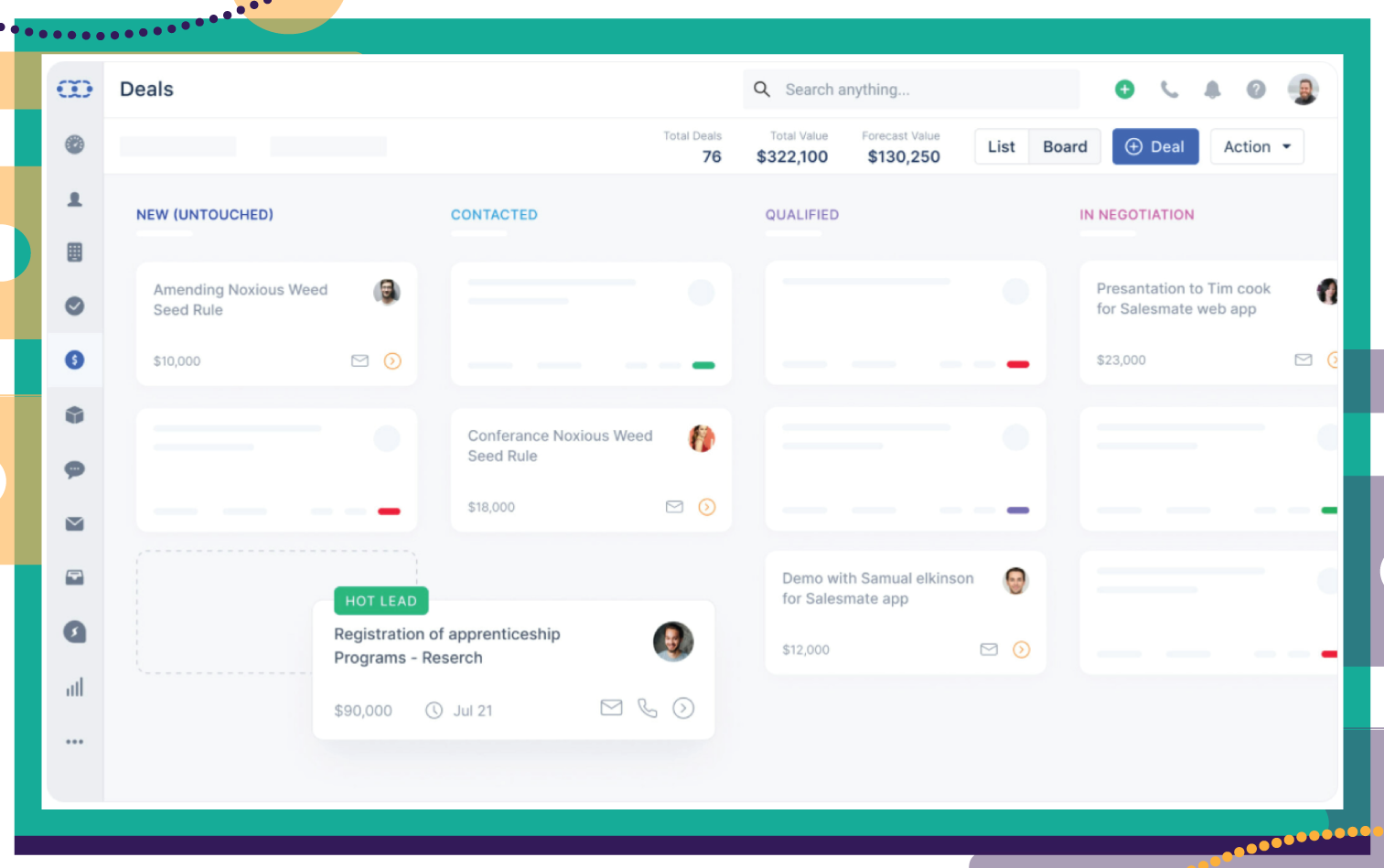 Top Features: Sales activity tracking, contact and product management, shared team inbox, meeting scheduler, and pipeline automation.
Mobile CRM Enabled: Yes
Price: Starter ($12/month), Growth ($24/month), Boost ($40/month), and Enterprise (custom quote)
There are many great CRM software available on the market, and it can make it hard to identify the tool most suitable for your business requirements. Your best bet is to pick one or two that seem to fulfill your needs and utilize the free trials available for most CRM tools to uncover the best CRM software that's the best fit for your business.
Infographic