Over the last two weeks, we've taken a close look at two of the most popular emerging Enterprise unified communication solutions — Microsoft Teams and Webex Teams. We noted that Microsoft Teams in particular is quickly taking the world by storm, and has even started to gain ground on Slack. On the flip side, the Cisco Webex Teams rebranding from Cisco Spark has brought with it both a new coat of paint, and what also seems to be a much more clear direction.
Both Teams platforms work, and work well — that goes without saying, and of course, their popularity is evidence of this. But as some may have already picked up on in our previous individual reviews of these platforms: each has a large feature set and a specific method of fostering and improving collaboration. Unified Communications and Collaboration are not only here to stay, but will continue to evolve — and these platforms are two great examples of that.
We wanted to hone in on both of these team collaboration platforms, and highlight side-by-side what makes them great, and what makes them not so great in certain cases. But, unlike our past head-to-head posts, we are aiming to focus specifically on the raw details, and objective information. Without getting too bogged down into the details of exactly what these applications look like and why they look that way, we wanted to take a microscope into the aspects that will drive the decision of platform adoption.
Which Teams platform is better for your Enterprise? This is our Microsoft Teams vs Webex Teams Ultimate Showdown.
Check out our up to date, 2019 in-depth reviews on each platform, as well, to gain a better understanding of how they work:
A Quick Word on Enterprise Communication

I've touched on this a couple of times already, but I want to help set the stage better before jumping deep into the comparison. Part of what makes Microsoft and Webex Teams so powerful in my eyes is the jump beyond standard Unified Communications, into what we could consider Enterprise Unified Communications and Collaboration.
There is a distinct difference emerging between what we could call standard UC&C tools, and more advanced Enterprise focused solutions. Slack is of course the king of UC and even Collaboration to a degree, and for good reason. Simplicity, colorful designs, a fun User Experience, yet powerful features make it easy and enjoyable to get work done.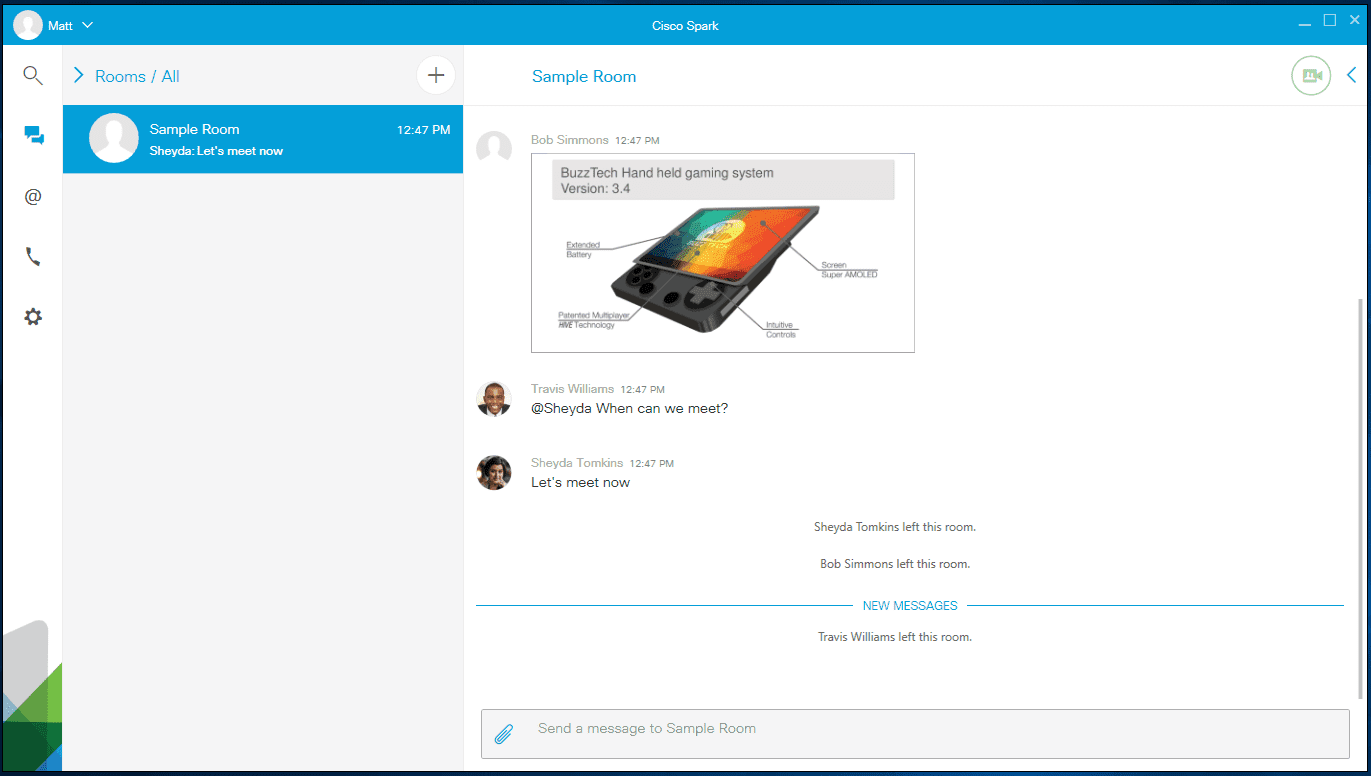 But Slack can be limited in its scope, and even though features have been expanded, and integrations continue to grow, Slack doesn't have that inherent design that can truly benefit a massive Enterprise organization, one in which collaboration happens on a much large scale.
With more people, more files, more meetings, more collaboration, more video conferences, more everything; larger organizations simply need the tools to handle and facilitate this higher level of collaboration and focus.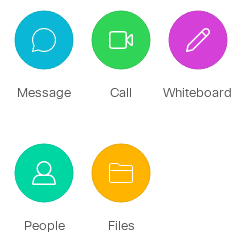 And, that's why when we look beyond basic UC tools, we'll see advanced features included in the same platform. In the case of both Webex and Microsoft Teams, we're looking at some truly powerful capabilities, including:
Both consistent One on One and Team-based group chat with unique channels for each department or project. Channels are where collaboration happens, with file sharing and more.
An all-encompassing activity feed to see consistent updates
Threaded messages and chat to reply to a specific, individual message
VoIP calling, for example, WebEx Calling is an add-on to WebEx Teams
Visual collaboration, generally with real-time file sharing and editing built right into the application, as well as tools like digital whiteboarding
Chatbots for internal assistance, collaboration and planning
File Sharing through integration with built-in storage options (For example, OneDrive for Microsoft Teams)
Schedule and organize meetings without having to flip to your calendar app
Turn conversations or meetings into video conferences with the click of a button, no third-party apps or access codes
Customizable layouts to prioritize collaboration, communication, to whatever your team needs most
Support for massive user counts, with deep organization.
Slack arguably can do a lot of what is listed here, but what is important is how everything is handled. As we know, the User Experience is what matters most, and platforms like Webex and Microsoft Teams aim to expand that UX beyond a simple chat tool, and into a complete platform for not just basic communication, but deep and rich collaboration as well.
And of course, with two different groups of minds behind these solutions, we have two different approaches to essentially the same goal.
While the old saying goes "nothing in life is free," that doesn't exactly hold as true in our modern age. Like most other SaaS solutions, Microsoft and Cisco offer varying pricing plans and tiers for their Teams platform as well as a completely free option.
What is unique about this comparison between Enterprise UCaaS tools specifically is the bigger picture that these solutions bring to the table. Microsoft, for example, places a strong focus directly on its entire Office 365 platform, and Cisco, on the other hand, is continuing to grow the Webex portfolio.
While mostly geared towards the Enterprise end of the market, both Microsoft Teams and Webex Teams manage to stay competitive in their overall pricing structures.
The Microsoft Teams Pricing Structure
You know, it's pretty funny looking back now that we originally thought that Slack had nothing to worry about with Microsoft Teams, but clearly, the tables have turned. Because Microsoft Teams is based off of, and built into, the overall Office 365 Business platform, accessibility is incredibly widespread. Pricing and plans also differ a bit when compared to traditional UC and Collaboration as a Service solution. But while previously limited to only Office 365 subscriptions, Microsoft has now begun offering a completely free version of Teams for any organization to take advantage of.

But, beyond the free plan, Microsoft Teams subscriptions are then tied directly to Office 365 Business subscriptions. Of course, this free version of Teams is limited in capability and scope when compared to the paid options.
Microsoft Teams Free

Unlimited Messages and search
Guest access
300 max users
Word, Excel, PowerPoint and OneNote online apps in Teams
140+ integrations
2gb/user and 10gb of shared file storage
1:1 and group online audio and video calls
Channel meetings
Screen Sharing
Support for 150 markets/44 languages
Region-based data residency
Data Encryption at rest and in transit
Office 365 Business Essentials: $5/user/mo

Best for businesses that need business email and other business services on PC/Mac/mobile device. Office applications NOT included.
Office apps included:
Services Included:

Exchange
OneDrive
SharePoint
Microsoft Teams

Features Included

Email hosting with 50gb mailbox and custom domain
Web versions of Word, Excel, PowerPoint, and Outlook
One license covers 5 phones/tablets ONLY
1TB of OneDrive cloud storage
Company-wide intranet and team sites with SharePoint
Online meetings and video conferencing for up to 250 people
Hub for teamwork to connect your teams with Microsoft Teams
Manage tasks and teamwork with Microsoft Planner
300 Maximum users
24/7 phone and web support
Office 365 Business Premium: $12.50/user/mo

Best for businesses that need business email, Office applications and other business services on PC/Mac/mobile
Office Applications included:

Outlook
Word
Excel
PowerPoint
OneNote
Access (PC Only)

Services Included:

Exchange
OneDrive
SharePoint
Microsoft Teams****

Features:

Email hosting w/ 50GB mailbox and custom domain
Desktop versions of Office Apps on PC/Mac
Web versions of Word, Excel, PowerPoint, and Outlook
One license covers 5 devices
1TB of OneDrive cloud storage per user
Company-wide intranet and team sites with SharePoint
Online meetings and video conferencing for up to 250 people
Hub for teamwork to connect your teams w/ MS Teams
Nurture customer relationships with Outlook Customer Manager
Manage your business better with Microsoft Invoicing, Microsoft Bookings and MileIQ
Manage tasks and teamwork with Microsoft Planner
300 Maximum users
24/7 phone and web support
So as you can see, Microsoft Teams has a fairly odd pricing structure, and is directly tied with other Microsoft applications. This kind of points to one major advantage, or flaw, of Microsoft Teams; depending on how you look at it.
But it is important to recognize what services and Office applications your solution gains access to based on the plan chosen. For example, even the Free offering of Microsoft Teams provides access to cloud versions of popular Office Apps, but not any other services or downloadable versions of the software.
However, for organizations already relying on Microsoft tools, then adopting Teams as your entire UC&C platform makes a lot of sense.
The Webex Teams Pricing Structure
On the other hand, when compared to Microsoft Teams, Cisco's pricing and plans are a little bit easier to digest. What is important to note is that Cisco has broken Webex into various solutions — while still part of a unified platform, organizations can choose to simply utilize Teams and not necessarily Meetings for video conferencing.

But, when it comes to WebEx Teams specifically, Cisco makes it easy with just two options:
Starter – $13.50 per host/month (annually)
1-9 Host Licenses
Up to 50 participants in a meeting
Unlimited messaging, spaces and file sharing
Interactive whiteboarding
1GB file sharing storage
Unlimited integrations
Search messages, files and users
End to end encryption
Administrative Controls

Single Sign-On
Administrative Portal
Exchange and Active Directory Integrations
Organization analytics and metrics
Plus – $17.95 per host/month (annually)
1-50 host licenses
Up to 100 participants in a meeting
Unlimited messaging, spaces and file sharing
Interactive whiteboarding
5GB file sharing storage
Unlimited integrations
Search messages, files and users
End to end encryption
Moderation capabilities who get added to a space
Administrative Controls

Single Sign-On
Administrative Portal
Exchange and Active Directory Integrations
Organization analytics and metrics
Business – $26.95 per host/month (annually)
5-100 host licenses
Up to 100 participants in a meeting
Unlimited messaging, spaces and file sharing
Interactive whiteboarding
10GB file sharing storage
Unlimited integrations
Search messages, files and users
End to end encryption
Moderation capabilities who get added to a space
Administrative Controls

Single Sign-On
Administrative Portal
Exchange and Active Directory Integrations
Organization analytics and metrics
Enterprise – Requires Quote
Secure cloud, on-premise, or hybrid solutions for enterprises
Flexible subscription plans for large meetings, events, training, and support solutions
Up to 100 participants in a meeting
Unlimited messaging, spaces and file sharing
Interactive whiteboarding
20GB file sharing storage
Unlimited integrations
Search messages, files and users
End to end encryption
Moderation capabilities who get added to a space
Administrative Controls

Single Sign-On
Administrative Portal
Exchange and Active Directory Integrations
Organization analytics and metrics
The comparison can become a little bit more overwhelming when you notice that these plans span across both Webex solutions: but at the end of the day, this also provides a level of simplification between the solutions. Since organizations can bundle the two together, it makes sense to offer them at the same pricing points.
Winner – Microsoft Teams:
Microsoft arguably has the upper hand when it comes to the pricing and overall availability of their Teams platform. Right off the bat, users can (and should) take advantage of at least free Office 365, with Teams just becoming a free addition to the platform. In reality, no matter what your team is gaining Office 365 for free: even if you want just Teams, your organization still has access to Microsoft tools like Word, Excel, and Powerpoint.
Of course, when it comes to the Enterprise level, chances are organizations will be, and should be, entering into complicated contracts to ensure complete coverage. These negotiations generally take into account very specific circumstances of organizations — both Cisco and Microsoft of course have a history of working with Enterprise organizations, and both offer a way to work with the vendors.
However, when looking below this level Microsoft arguably offers more than Webex in several circumstances, from a purely cost perspective. Most importantly, those already using Office 365 (which a large number of Enterprise organizations will be) can gain free access to Teams with their existing service. Teams can be used as a standalone solution, but it's just another feature baked into Office 365 which already has that widespread adoption.
Features, Capabilities and UX
Both Microsoft Teams and Webex Teams generally offer the same functions as most UC platforms in general. We're a bit beyond a "feature race" at this point, and those adding features are more likely attempting to catch up. However, what is interesting to note is the distinction that platforms place on specific collaboration features.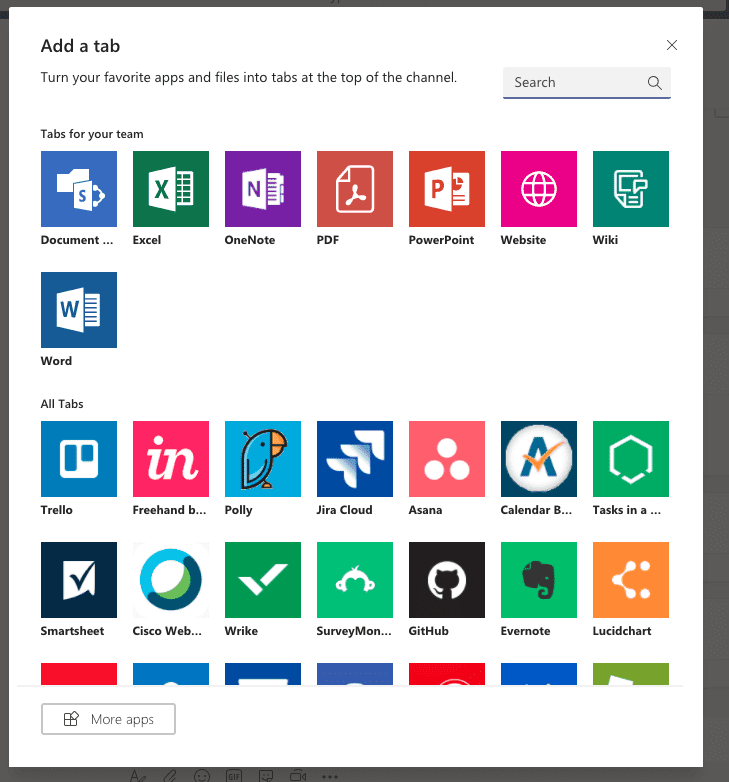 Within this comparison, I want to look closer at both what these tools provide, but how the tools and their organization lead to an ultimately different platform focus. For example, Microsoft Teams seems to excel in Office 365 based collaboration, meanwhile, Webex Teams is an amazing virtual meeting platform with digital whiteboarding, along with a focus on hardware.
But before we get too deep into the actual breakdown, first I want to quickly highlight a feature chart. This chart is as close to extensive as we could get, aiming to compare and represent these platforms as accurately and fairly as possible.
| | | |
| --- | --- | --- |
| Features | Microsoft Teams | Webex Teams |
| Persistent Chat | Yes | Yes |
| 1:1 Chat | Yes | Yes |
| Group Chat | Yes | Yes |
| VoIP Telephony | Yes | Yes |
| Video Calling and Conferencing | Yes | Yes |
| Company Directory | Yes | Yes |
| Dedicated Activity Pages (For Teams/Departments and Company Wide) | Yes | No |
| Dedicated Team/Department Channels for Chat | Yes | Yes |
| Guest Access | Yes | Yes |
| Online Meetings | Yes | Yes |
| 1:1: Video Calls | Yes | Yes |
| Enterprise Meeting Functions: scheduling, Recording, Guest Lobby, Mute, etc. | Yes | Yes |
| Screen-Sharing | Yes | Yes |
| Join External Meetings | No | Yes |
| Meeting/Chat Interoperability With other Apps | Yes | Yes (Sameroom) |
| Built-in Support for Third-Party Video Users | No | Yes |
| Email Hosting | Yes | No |
| File Storage | Yes (OneDrive) | Yes |
| Task Management/Planning | Yes | No |
| Calendar/Scheduling | Yes | Yes |
| Digital Whiteboarding | No | Yes |
| Encryption (At rest and in-transit) | Yes | Yes |
| Intelligent Search | Yes | Yes |
| Artificial Intelligence | Yes | Yes |
| Company-wide Intranet | Yes | No |
Using Microsoft Teams
Without a doubt, Microsoft places a very large focus of collaboration on the inclusion of Office 365 integration, which makes perfect sense. This is part of the power of Microsoft Teams.
With organization between Teams, which are channels to hold on-the-spot meetings and share files from other Office tools like Word or Excel, Meetings where users can see everything they need to get done and integrate with their Outlook Calendar or Calls and Activity, to see what others are up to.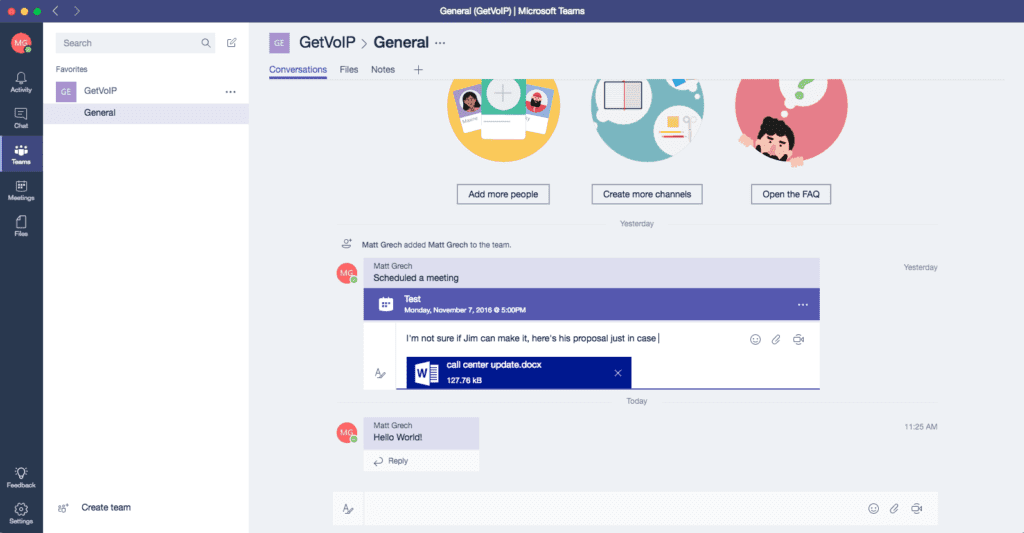 But looking beyond just the deep integration and collaboration provided by Office 365 tools, Microsoft has a strong approach to communications as well,  enabling organizations to deeply organize their teams based on different groups, departments, projects — whatever. Teams are large groups, and channels are further organization where individual and group conversations can happen.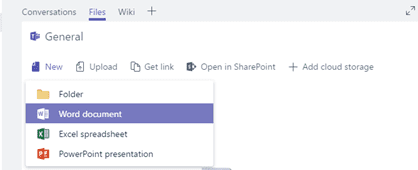 All of the activity within your organizations is also collected into Activity tabs, providing everyone a view of everything that's happening, and when it's happening. But again, looking back at the integration with Office 365 tools, users can customize their layout and highlight different tabs for themselves, or even their teams.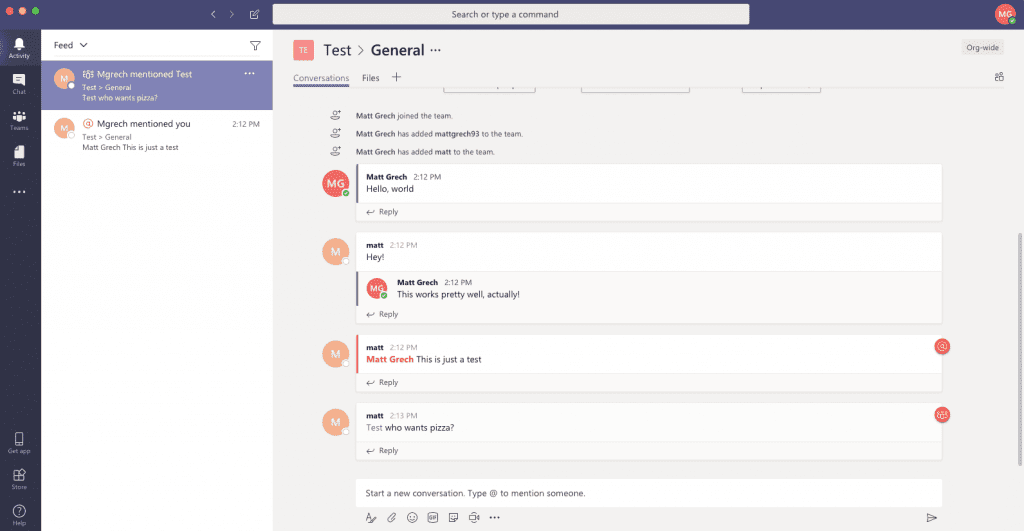 These tabs allow users to bring other tools into view, of course including Office 365 features, but even expanding beyond into other third-party integration. Can you spy the Cisco icon?
As I said in my hands-on review of Microsoft Teams, "the concept moves further into the realm of "Enterprise communications" when users are much more capable of organizing their communications and have the option to jump between Teams or departments, and even further organize efforts (if need be) with specific and dedicated channels inside those Teams." I think it is also important to note that the future is bright for Microsoft Teams, as the organization continues to position the platform as the replacement for Skype For Business.
Using Webex Teams
As I had mentioned in my hands-on review of Webex Teams, I like the modularity of the platform. There is a very visual aspect of Webex Teams, and that is a big theme that continues throughout the entire philosophy of collaboration that Cisco is putting forth.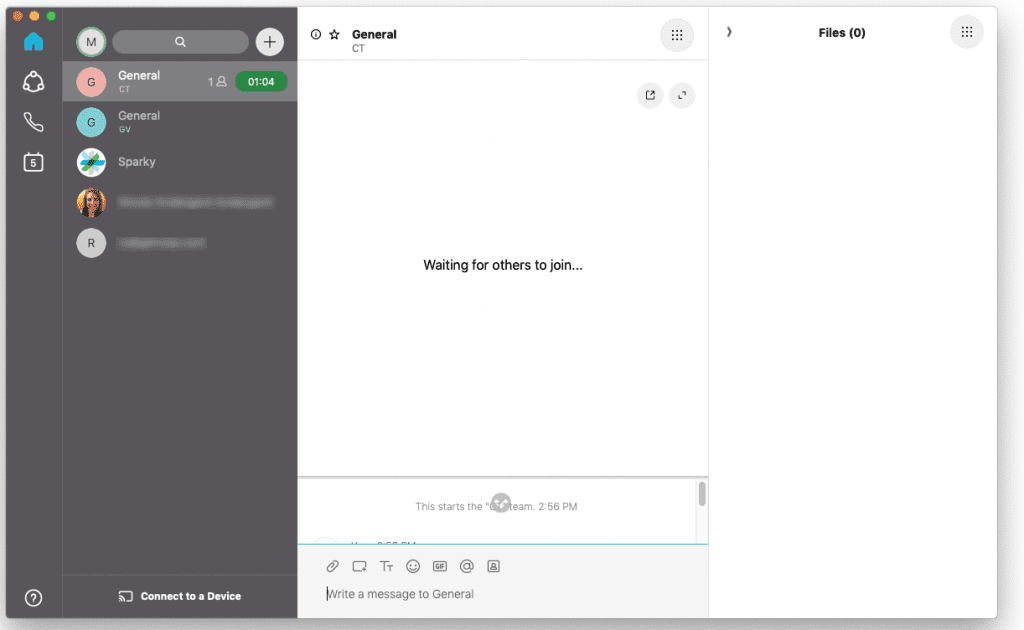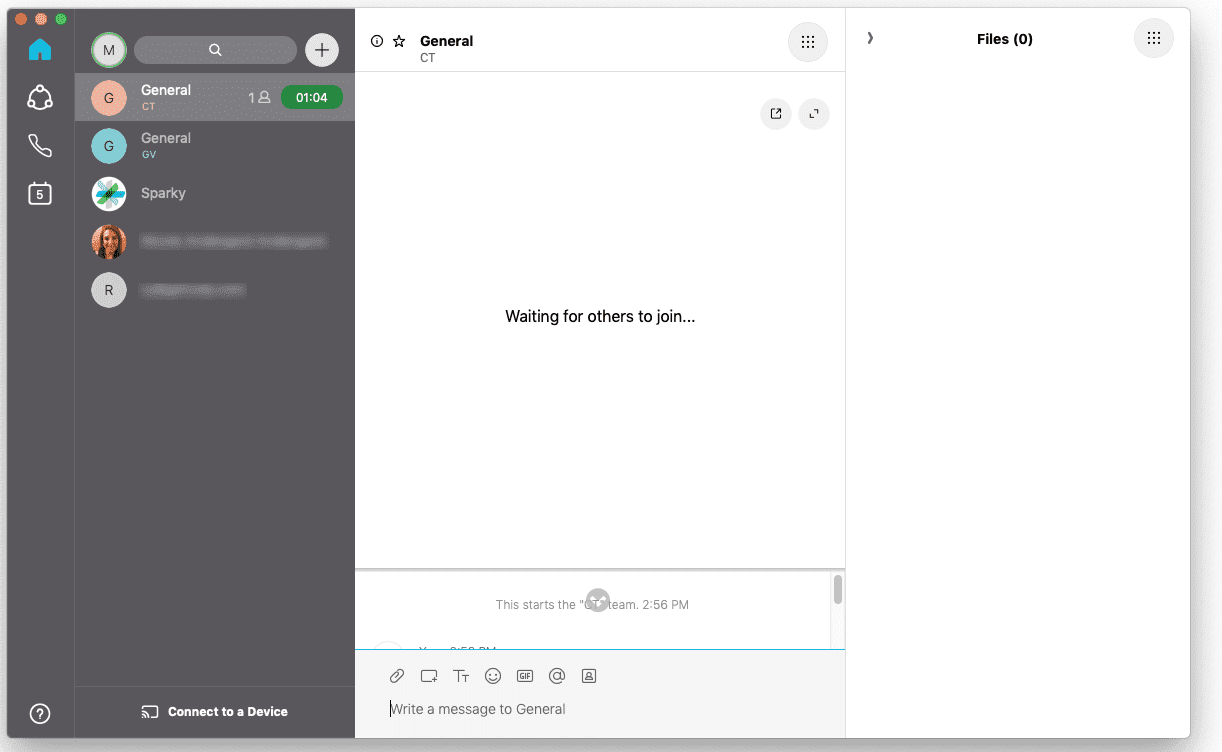 It seems as if Webex Teams is looking to emphasize, and enable users to leverage, visual aspects of collaboration. Before our utilization of everything digital, collaboration was always hands-on. We would have physical, ad-hoc meetings. We would bring in physical materials, documents, or share presentations — we still do so now.
So now that we have access to screens, and even more powerful ways to work visually, why should we not emphasize this? I think Webex Teams is a very strong example of the power of visual collaboration. A strong focus on hardware, as well, has enabled Cisco to push this collaboration in a new way. Not to mention, Cisco does meetings, and they do meetings well. While you may not have a wide activity tab, meetings can still be organized by individual groups, or departments, or even specific users.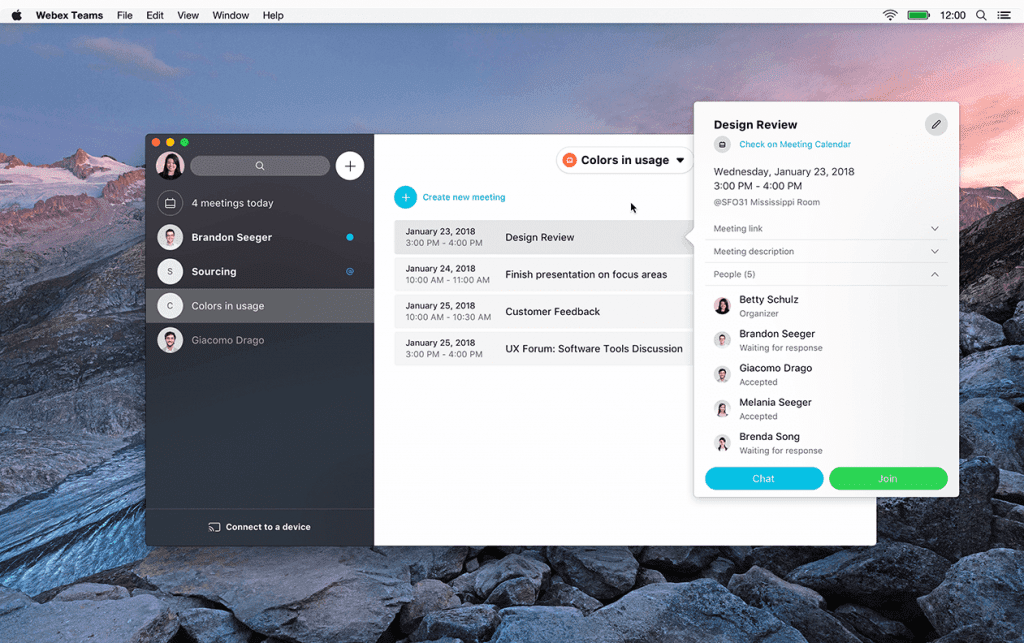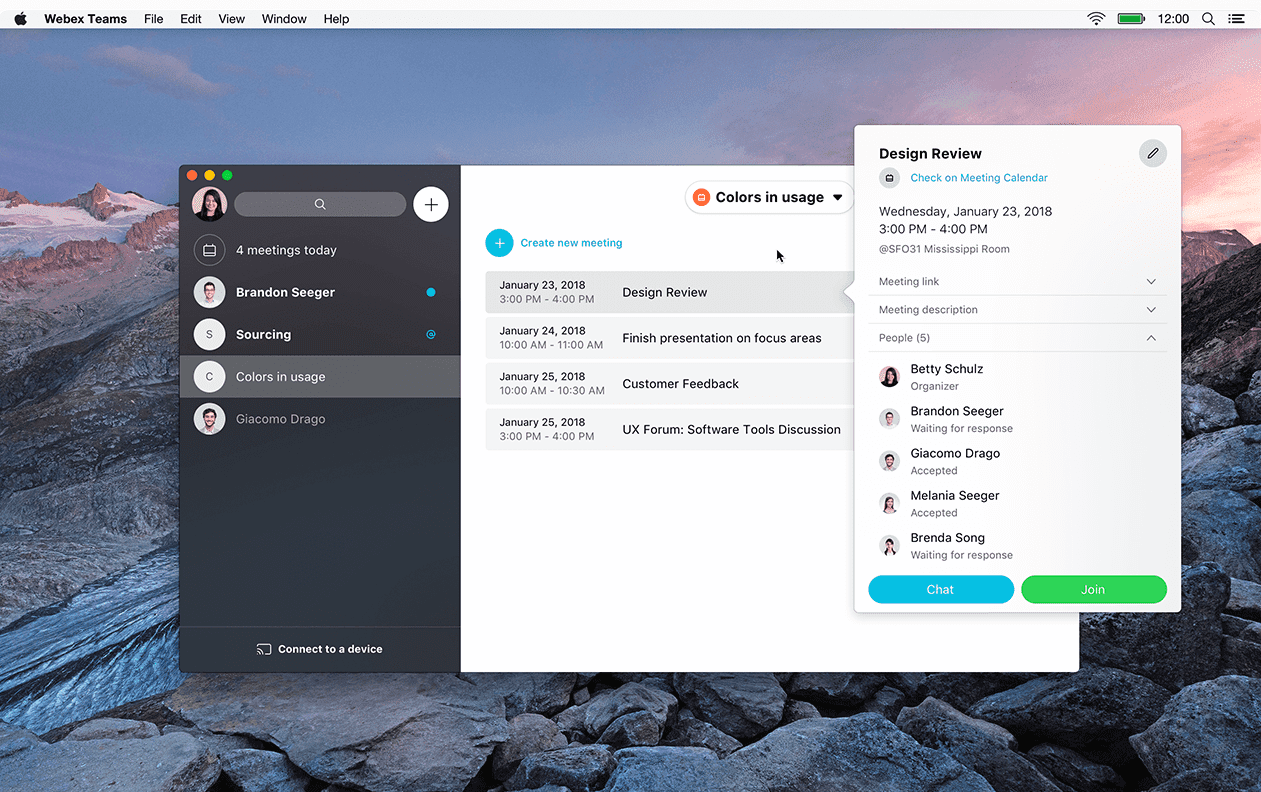 With hardware in the mix, for example, the Webex Board, which coincides with the digital whiteboard inside Webex, enables users to truly get hands-on: this is true augmented reality, a mixture of digital and physical. Again, as I mentioned, this carries over into the organization and UX of the app itself.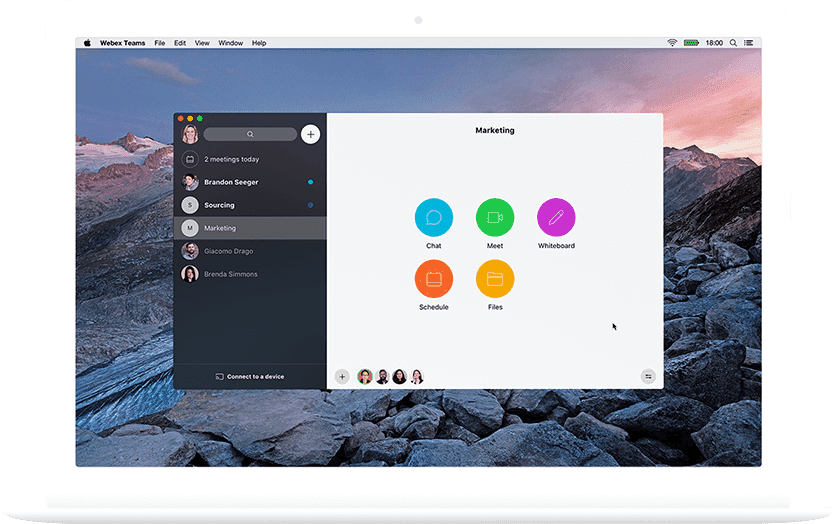 Users have multiple panes of visual content that they can reorganize to their needs, whether that be highlighting video feeds right in the center, and leaving files on the right to quick access, or throwing a whiteboard up in the middle and a text conversation on the bottom.
Of course, visual is carried over into the meetings, with Cisco emphasizing the use of video conferencing and meetings, along with screen sharing and other features. Webex enables users to collaborate on their terms — if drawing and diagramming is key, then the whiteboard will most likely be your prominent view. But if text conversations are where it all goes down, then users can focus on files and texting, and completely forget video even exists.
Winner – Draw:
It's difficult to make a specific verdict here, and while I try to be as objective as possible, this situation just isn't. In terms of features, both platforms are pretty much on-par. There might be a strong focus placed on one side rather than the other, but the same fuctions is there.
What matters is how the platforms work, how they organize the interface, and how they make collaboration possible. And that is where the subjective nature of this comparison comes in: different individuals, different teams, and different organizations all work differently.
We cannot cast a blanket and say one app is better, because both solutions have their focus that will better enable different methods of collaboration. Just know that these platforms are both equally capable, but place a different focus on how they enable us to work.
While a massive topic in its own right, and worthy of its dedicated comparison, I wanted to briefly touch on the security behind these applications. Of course, both coming from the massive giants that are Cisco and Microsoft, security isn't anything new.
I've said time and time again and will continue to do so, that security must be an absolute priority for any business of any size. While this unfortunately isn't always the case for smaller teams that lack the resources or urgency, large Enterprise organizations are no stranger to the necessity of security.
Security is a requirement of any Enterprise level application, end of story. But, not only do platforms need to be secure in their development and building, but they need to provide organizations with the functions and tools to remain secure as well.
| | | |
| --- | --- | --- |
| Security | Microsoft Teams | Webex Teams |
| Encryption at Rest | Yes | Yes |
| Encryption in Transit | Yes | Yes |
| Two-Factor Authentication | Yes | Yes |
| Single Sign-On | Yes | Yes |
| Audit Log and Search | Yes | Yes |
| eDiscovery | Yes | Yes |
| Legal Holds for Channels and Files | Yes | N/A |
| Remote Mobile Application Management | Yes | Yes |
| Security and Compliance Center for Easy Management | Yes | Yes |
Microsoft Teams Security
As Microsoft has been developing Operating Systems and massive scale solutions for a very long time, Security has simply been second nature. According to their documentation, "Microsoft Teams is built on the Office 365 hyper-scale, enterprise-grade cloud, delivering the advanced security and compliance capabilities our customers expect."
So essentially, Teams is built with the same security as the rest of the Office 365 platform, according to Microsoft this means that Teams meets ISO 27001 and 28018 Standards, is both SAAE16 SOC 1 and 2 Compliant, HIPPA Compliant, and meets EU Model Clauses compliance regulations.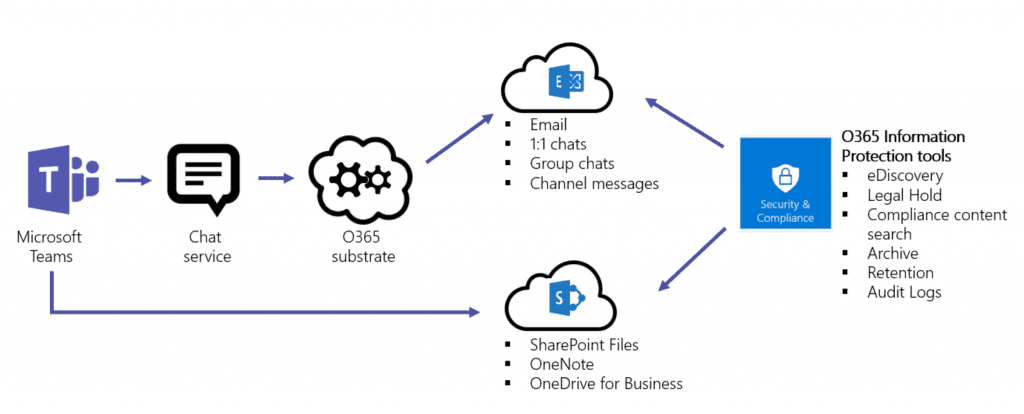 When it comes to physical security functions, Microsoft doesn't shy away from the tools and teams require and demand, for example with a complete Security and Compliance Center. Microsoft goes above and beyond with their tools as well, and I'm not just talking about the standard end-to-end encryption or two-factor authentication.
But rather, Microsoft offers functions like eDiscovery, "the electronic aspect of identifying, collecting and producing electronically stored information in response to a request for production in a lawsuit or investigation." This also includes tools like legal holds for channels or files. Audit logs are also crucial, enabling managers to gain a closer look at how the applications and tools are being used.
Without getting too far into the details, Microsoft Team's protection architecture is deeply rooted in the rest of their portfolio, as these tools are integrated with close ties.

As information is moved around, it passes through a wide number of standards and encryption tools,  for example, "[f]iles are stored in SharePoint and are backed by SharePoint encryption. Notes are stored in OneNote and are backed by OneNote encryption. The OneNote data is stored in the team SharePoint site."
Cisco Webex Security
So, Cisco is, of course, no stranger to the necessity for security — in fact, some could argue that they helped pave the way for a primary focus on security, with a long history in Enterprise communications and network. Security has always been, and will always be, a major aspect of communications and networking and Cisco is fully aware.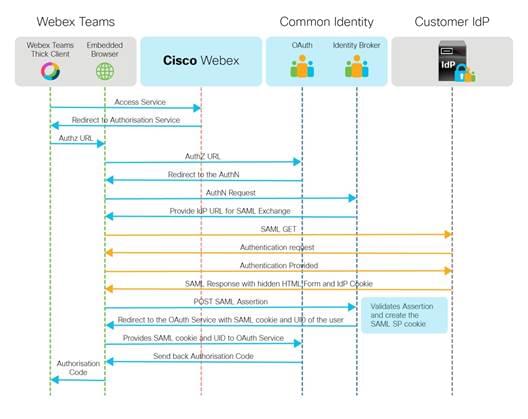 A little while back, when I had the chance to attend Cisco Live, I wrote an article about how strong the Encryption in what was then known as Cisco Spark was, comparing it to the Fort Knox of communication applications. I won't get too far into the details again, but in short: everything you ever send is encrypted, and Cisco never has the keys, and therefore cannot give or inadvertently allow access to your data.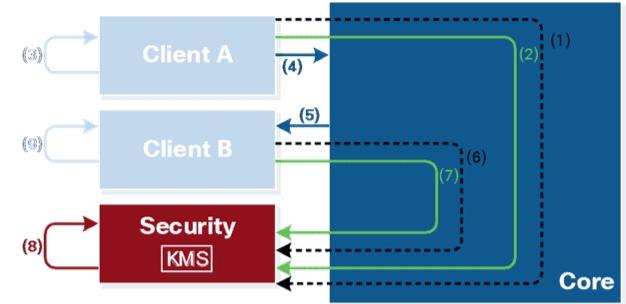 This even goes as far as encryption every single individual stroke or line you draw on the whiteboard. It is all encrypted. Of course, like with Microsoft, this is all backed up with proven certification, including SOC 2 Type 2 and SOC 3, ISO 27001/ ISO 27017, EPU Model Clauses, ISO 9001, EU-US Privacy Shield, Swiss-US Privacy Shield, SPEC Cross Border Privacy Rules, and even the Cloud Computing Compliance Controls Catalog (c5).
In terms of actual features, Cisco includes what you would expect with TFA and SSO, but also includes eDiscovery, and other strong features like individual and unique device PINs set by users, idle time-out settings for individual users, and flexible retention of content — meaning users are in control of what is stored, how it is stored, and when. If a user deletes content, then that content stored on the cloud is deleted.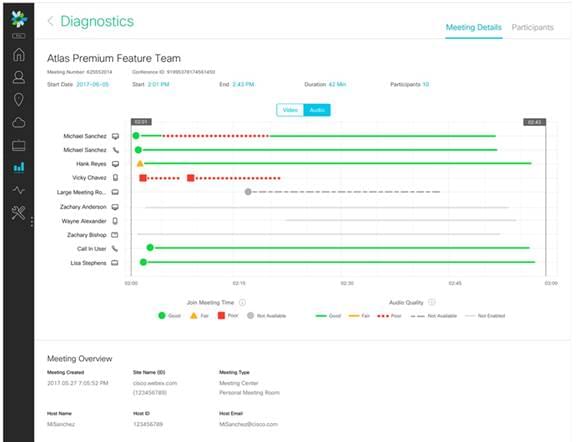 What is interesting to note is the level of control that Cisco is placing in the hands of the end-user, enabling individuals to take control of how secure their platform, and their content and data, will be.
Winner – Webex:
It would be unfair to declare this a flat out victory, as Microsoft and Cisco are both on the cutting edge of security. Both have the same certifications, same priority, and general features like TFA and SSO. But, just like with features, this comes down to more of the philosophy behind the platform.
Specifically, Cisco aims to place as much control over data, security, and compliance in the hands of the users as possible. Deep integration that prevents even Cisco from having access to content, and enables individual users to control their content is key in this digital age.
Webex Teams Vs. Microsoft Teams: Which is Better?
While on the surface it may not seem as if three verdicts are enough to determine an outcome, were are focusing on objective information. Both Microsoft Teams and Webex Teams are incredibly capable platforms. Not only would it be unfair for us to declare one better than the other, it would be misinformed and misguided.
These platforms, as can be seen in our in-depth reviews, offer very unique ways of organizing, communicating and collaboration an entire organization's efforts. Both are developed and maintained by world-leading software developers and providers, and offer an intense level of security, reliability (which is so proven we didn't even feel the need to bother discussing the obvious) and features.
Therefore, the goal of this comparison was not necessary to provide a direct outcome or a direct winner. But rather, highlight the key focus, philosophy, and strengths of each platform. We wanted to outline the information necessary for an organization to make their own decision.
There is a massive amount of information that goes into a comparison like this, and a lot of that decision will be dictated by what information an individual organization or department prioritizes. It would be impossible for us to run through every data point or every aspect of these platforms, and again wouldn't even manage to tell the full story.
At the end of the day, a decision as massive as adopting a new enterprise-grade UC&C platform is not one to be made lightly, and requires deep research and understanding of the topic.
To provide a quick, final verdict on our comparison, we will highlight some of the largest strengths for each platform, and where that solution might fit in best.
Microsoft Teams Would Be Better For Your Organization:
If your organization already utilizes Office 365 and its related software, then it's a bit of a no-brainer to start using Teams. The whole idea of Unified Communications is just that, keeping everything Unified. With multiple platforms and solutions, there is more room for error.
Consequently, if your organization is searching for one single platform to handle both the work side and communication side, then Office 365 and Microsoft Teams is a very strong option. This is part of the reason that Teams are overcoming Slack quickly.
Large Enterprise businesses that require a very deep level of organization between departments, teams, and groups — yet want to maintain consistency in applications — will benefit for the organization capabilities of Microsoft Teams, as well as Activity Feeds for company-wide insight
When legal compliance is an ultimate concern, Microsoft's take on Security and Encryption is the right way to go, with powerful tools to assist law enforcement or other investigations, and deep encryption and compliance regulation to prevent any issues from forming.
Webex Teams Would Be Better For Your Organization:
Organizations that place a strong priority on meetings, conferences, and visual collaboration will strongly benefit from Webex Teams and its unique and powerful feature set. With a focus on Meetings specifically, Webex helps facilitate collaboration with visual aids.
Visual collaboration is a particularly strong methodology depending on the industry, for example, organizations with a strong art focus could benefit from canvasing with digital whiteboards and other resources, or engineers can utilize the visual aspect for diagramming and planning.
Teams that place a very strong priority on individual user control, security and privacy would benefit greatly from the options and capabilities offered by Cisco. The platform maintains the intense level of compliance certification necessary to compete at this level, and still provides tools for granular control.
Webex Teams works very well with independent tools, including other existing planning, communication, meeting, and collaboration tools. While the integration of Office 365 allows for some ease of use, organizations that do not want to be forced into one solution will prefer the flexibility provided by Webex Teams. For Example, Cisco Webex meetings enable interoperability with third-party meeting applications and third-party meeting participants.