Cisco Systems hosts their Cisco Live conference in different locations every year as a way to educate and train attendees on technologies introduced and championed by Cisco and other industry partners. This year's US conference came and went last week in San Francisco.
And there was a bit of an added buzz in the air this time around. Sure, Lenny Kravitz and Imagine Dragons were there to bring the house down. But this year also marked the 25th anniversary of the conference- a major accomplishment in an industry that's known for dissolution as much as it's known for evolution.
The Internet of Everything ("IoE") was a major focus of this conference, especially for a world that's evolving to become even more app-centric by 2017. Here are a few takeaways from the conference just in case you missed it.
_____________________________
DAY 1
CMO Blair Christie Opens By Taking A Selfie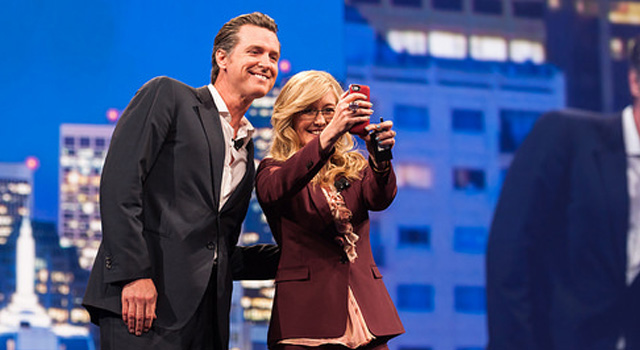 For a conference that started out with just 200 attendees 25 years ago, a lot has changed since then. This year's attendance topped 25,000 at the venue- and there were 200,000 more viewing it online. Chief Marketing Office Blair Christie had her own unique way to commemorate this incredible growth: by taking a selfie.
Well, technically, she took two from the stage, capturing herself and different sections of the attendees-on-hand. For good measure, she took another one on stage later with California's Lieutenant Governor, Gavin Newson.
Cisco Demos Their IoE Machine and Connected City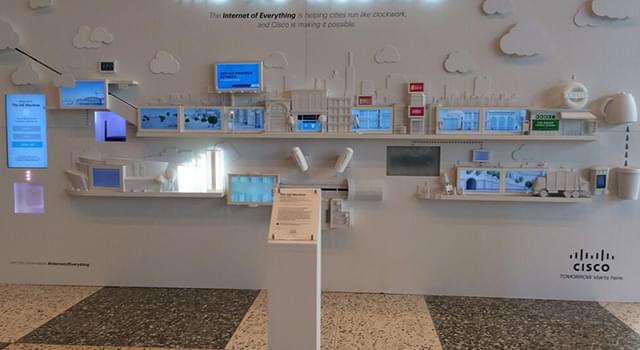 To coincide with the conference, Cisco set up The IoE Machine and Connected City interactive bus shelters to help people conceptualize what a world of networked "things" would look like. The user just has to go to one of the 5 interactive bus shelters and select an event category when they get there. A catered, real-time response would be administered by the ads at the bus shelters. Traffic details, weather reports, and nearby restaurants are just a few of the responses the user would see. Everybody's experience would be catered to be specific to them, and experiences would change from day-to-day.
And if this highly-interactive world sounds like a scene straight out of The Jetsons and not like something that's around yet, Barcelona's smart parking system will stun you. Sensors at parking spaces downtown have helped them more efficiently manage open spaces, resulting in $67 million annually since their BIT for the Habitat program was started in 2011.
Cisco Unveils the DX80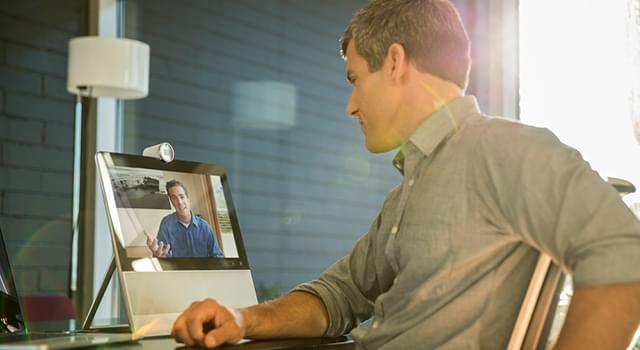 There was a time when a user stayed productive by having multiple devices and multiple peripherals at their desk at all times. Those days may be gone. At the conference Cisco unveiled their DX80, streamlining collaboration and production by eliminating multiple devices and replacing it with one powerhouse device that does it all.
Some key features include an always-on 1080p HD video communication system, memory that boasts 2 GB of RAM, a backlit 16:9 multi-touch touchscreen, and a high-quality audio feature that eliminates background noise. And because the device is built on the powerful Android operating system, one can personalize almost every single one of its features. Widgets, wallpapers, and customizable layouts are available for those that want to tinker a bit and be even more efficient with the product.
As an added boon, Cisco Collaboration Meeting Rooms will be available in Fall 2014. Taking advantage of the DX80's immense communication potential is one thing; taking advantage of its immense collaboration potential is another. Cisco will give users their own space for private cloud video collaboration. Anybody can join you. From anywhere. This is just one of the reasons why the expectation stands that "every company will [soon] become a technology company."
_____________________________
DAY 2
Chairman and CEO John Chambers Warns of "Brutal Consolidation"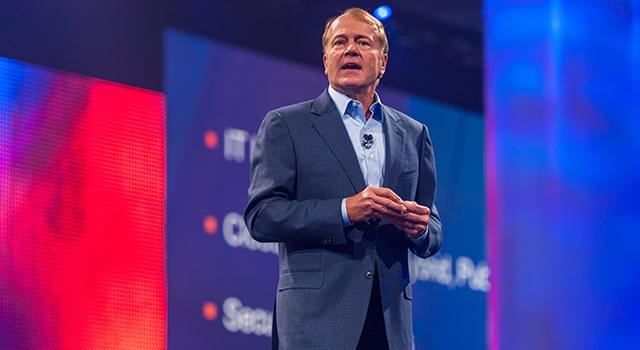 Cisco Chairman and CEO John Chambers is a firm believer in history repeating itself. He's been in the industry long enough to know that there have been major shake-ups when companies guessed wrong on market transitions; he anticipates that more major current companies will fall into the same trap in the near future. In his bold keynote message, he called out IBM, HP, Microsoft, and Oracle and hinted that unless they change to keep up with demands of the Internet of Everything, they'll fall to the wayside. He believes that, while Cisco isn't immune from the ramifications of industry stagnation, they are doing enough to stay ahead of the curve and lead the rest of the pack.
John Chambers On His Letter To President Obama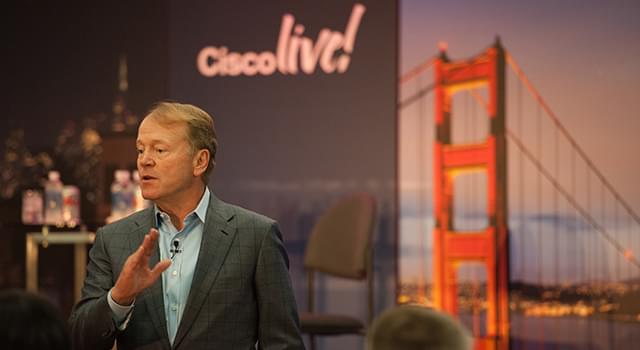 Chambers addressed a letter he recently wrote to President Obama, being prompted to do so after pictures surfaced of Cisco equipment allegedly being manipulated and altered for NSA surveillance purposes. In the letter, he urged the government to regain the trust of the people so that technology leaders can continue to revolutionize the world and not be worried by hampered sales. He urged the President to set reforms that make America a standard with regards to tampering with consumer equipment that other nations would soon emulate. Chambers believes that without a standard in place, mistrust will thrive and change won't happen.
President Robert Lloyd Sheds Light On the Growth of the Intercloud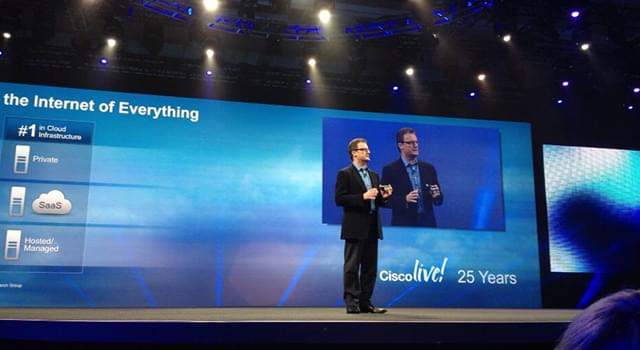 Cisco announced in March that they intend to build the world's largest Intercloud to meet the demands of the Internet of Everything head-on. President of Development and Sales Robert Lloyd brought this intention to the forefront again last week, but this time, he had more than expectations. He had good news. The Intercloud is growing rapidly and Cisco has attracted some key partners in the industry, including Dimension Data, SunGuard, VCE, and Johnson Controls. There are more and more pieces now to the puzzle, adding to Cisco's determination to properly execute their evolving cloud strategy.
_____________________________
DAY 3
Cisco Deals With the IoE's Demand For Better Security Solutions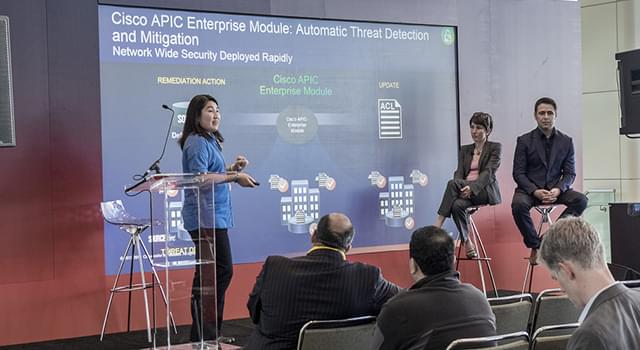 Cisco unveiled a host of advanced malware protection appliances to take care of malware blocking. The company also announced that it was involved in discussions to acquire ThreatGRID, a company that already does a great job of malware prevention. Cisco understands that with the proliferation of the IoE comes a proliferation of potential sophisticated attacks and security vulnerabilities. To stay at the forefront, the company is bulking up its resources to better protect the consumer and ensure that the IoE is here- and safe- for the long haul.
_____________________________
DAY 4
Khan Academy's Salman Khan Discusses the Future of Collaboration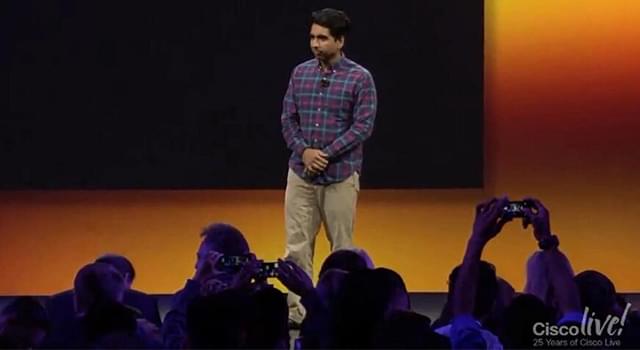 The final keynote of the conference took place on Student Networking Day, when 700 university students were invited to experience all the goings-on of the conference and network with industry leaders. The keynote was presented by Salman Khan, founder of the Khan Academy, a non-profit dedicated to giving high quality, wide-ranging education to anybody that has access to the internet. Before he left to a rousing applause, he explained the heart behind his business model: "Students have to take ownership of their own education." Reimagining education coincides with a shift in the way we collaborate with each other- academically, technologically, and geographically. And this shift is possible even more now with the way Cisco and the industry leaders plan on globalizing the Intercloud.
_____________________________
Cisco Systems is focused on getting the world ready for tomorrow's Internet of Everything and staying on the cutting edge of market transitions. In case you missed it, last week's Cisco Live conference was proof that the company is working hard to lead the pack.