Avaya OneCloud is an experience in and of itself. On the CCaaS front, Avaya OneCloud simplifies how enterprise users connect via video, voice, chat, messaging, etc. The platform aims to assist in delivering seamless customer/employee experiences. 
Avaya has deemed its cloud-based OneCloud offering (a total) experience platform – thanks to the technology's ability to enable developers and non-developers alike to design and deploy advanced experiences that, according to Avaya: 
"Dramatically reduce the complexity associated with virtualizing customer interactions." 
Recently, that platform earned a new set of superpowers; in the form of virtual agents, otherwise knowns as IVR or chatbots. But these are not the kind of dated chatbots you might be thinking of. That is, according to Avaya. So, I sat down with Senior Product Marketing Manager, Avaya, Laura Faughtenberry, who gave me the lowdown on what makes the release a unique one; and not just another attempt at poor and unresponsive workplace IVR. 
Below is what I learned.
Unpacking Avaya's Virtual Agent for OneCloud
Ready to deploy, out-the-box, Avaya's new virtual agents can deliver the full benefits of virtual, AI-based communication experiences in minutes. Following configuration; deployment and management are also simplistic: something customers in 2022 crave more than ever, according to Faughtenberry.
She further noted: since the onset of the Coronavirus Pandemic – virtual agents have exploded in popularity, yet the experiences they extend, vary from provider to provider (with many being) lackluster – while others get the job done.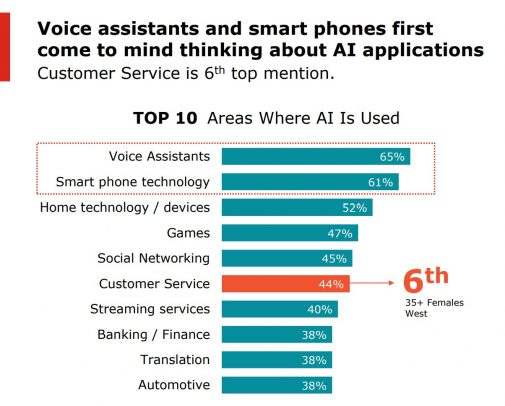 Virtual agents are just the kind of technology we have not quite gotten right yet, but Avaya claims to be a lot closer to life-like virtual agents. Having leveraged natural language understanding: Avaya's bots have more realistic interactions with customers, and can eventually escalate cases to a human if needed. 
All this is in hopes of eliminating the kind of virtual agent experiences that make it difficult for customers to feel satisfied. I can speak from personal experience: having interacted with an airline (recently), one I will not call out here, but the entire virtual agent experience was enough to make me not want to fly with them anymore.
Avaya's new pre-built, cloud-based self-service agents are designed for low/no-code environments and come with a plethora of use-case templates to help businesses accelerate specific areas in which they hope to enhance self-service options for things like paying bills. 
Available via a single pane of glass, Faughtenberry noted what makes this offering different from many of its competitors is Avaya's experience with leveraging tons of data. It uses said data to train its AI to respond more accurately than others and provide more human-like experiences for users. 
With support for 20 languages that range from Afrikaans; to Arabic, English, Spanish, French, Arabic, Chinese and Japanese – Avaya Virtual Agents are now available in the United States, Canada, the U.K., Ireland, France, Spain, Italy, the Netherlands, Belgium, Austria, and Portugal.
"We wanted to simplify automating repetitive workflows, hence the introduction of Avaya Virtual Agents. They let organizations manage all their voice, telephony, and speech recognition efforts and orchestrate all their essential processes, making it easier to create natural voice, SMS, or AI experiences."
Implications for Real-World Enterprises? 
According to Faughtenberry, it is mostly about enabling the immediate relief most businesses need today. With higher-than-usual; call volumes, things like reducing call volumes for live agents is something most contact centers seek to achieve as soon as possible. 
There is also the fact that these same contact centers hope to decrease the average call wait times and increase vital metrics like agent productivity and efficiency. And for those in niche markets like finance, banking, healthcare, etc., such functionality could be a godsend. 
According to Faughtenberry, things like returning a rotten cucumber and receiving an instant refund or credit from an Instacart order, for instance, are made simpler with the implementation of an Avaya Virtual agent. 
"The other day I went to the store and picked up my order which I placed on an app, I had a rotten cucumber placed within the items I ordered. Having being short on time, I couldn't go inside the store as I needed to make it to my next destination. With the click of a button, though, I got a refund for my the item."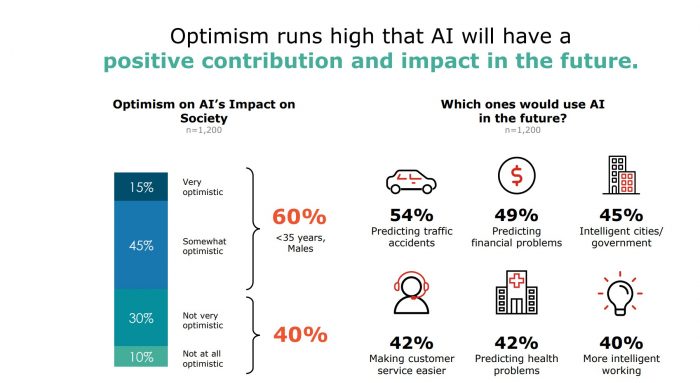 She noted; that the entire process was not only simple but made for a great customer experience, further stating; that these are the kinds of experiences one might enable with the implementation of a virtual agent. And speaking of repetitive tasks, some firms absolutely kill it when it comes to how they implement virtual agents. 
For instance, having virtual agents answer frequently asked questions could be a solid way to improve some key contact center metrics, Faughtenberry remarked. 
Companies are deploying virtual agents across a myriad of channels, also known as omnichannel. In the end, a savvy firm knows that it must meet customers where they are – not on the platforms the company chooses to be. In this instance, being proactive is sought after and could lead to higher customer retention rates (as well as) more satisfied customers. 
Virtual Agents Aren't Here to Replace Humans
We went there. Yes, we did: as there still seems to be some misconceptions about the goal of AI in the workplace. It is to enhance human performance and to help lead to faster, more accurate outcomes to customer queries. 
"AI doesn't have the ability to empathize." 
A statement that rings truer today more than ever before, according to Faughtenberry, who noted that the fear of AI and the unknown is still 'real.' I acknowledge that it is irrational, however, as humans will always be involved in the customer service process in some form or another.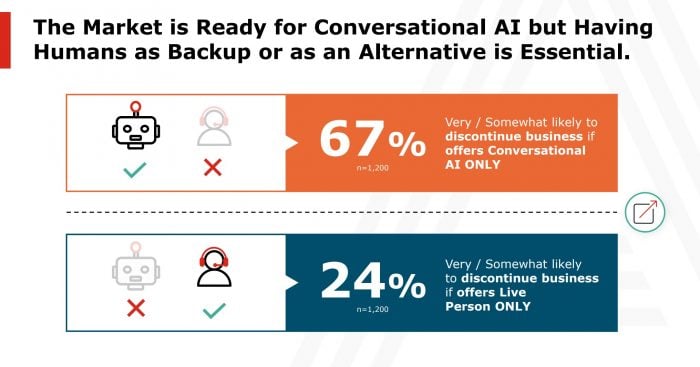 What does, however, hold true is that more CIOs and CTOs are realizing the importance of AI and how it might better any number of experiences for both agents and customers, something too invaluable to merely ignore. We often forget that AI is here for the agent, too, hoping to make their job simpler in the end.
The more a company knows, the more it can do to enhance the experiences it extends. And that is a fact – along with it being likely the biggest plus of leveraging AI in a business setting.